Citadines Bayfront Nha Trang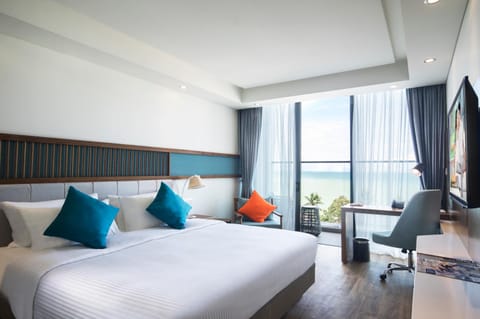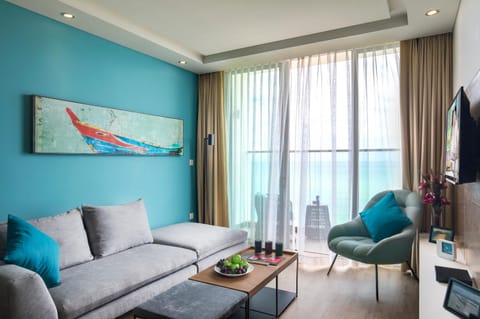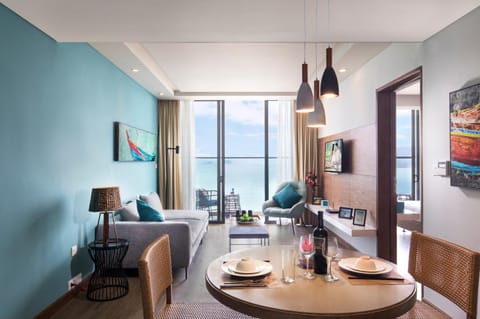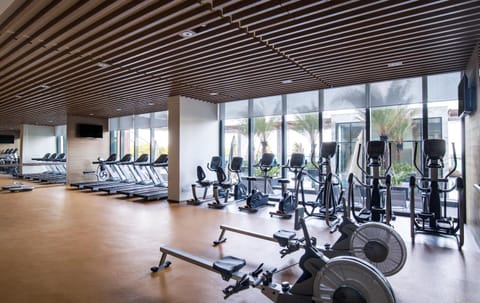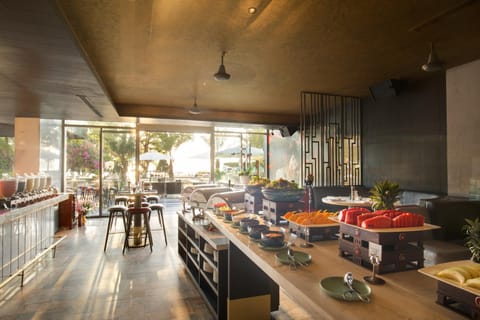 Hotel in Nha Trang
5-Star Hotel
---
Reasons to book
Includes essentials
Ski in / Ski out, Pool, Pets allowed and more
Book with confidence
We partner with the top travel sites so you know you're getting a great deal on the perfect rental
---
About this hotel
Nestled in
Nha Trang
, this attractive room in hotel for $29 per night is a great choice for your next trip. Located in the heart of the coastal city, Citadines Bayfront Nha Trang offers modern and elegant rooms with air conditioning. This beachfront aparthotel boasts an on-site restaurant, outdoor swimming pool and sun deck. Guests can enjoy free WiFi acce...
Amenities
Pool
Air conditioner
Pets allowed
Kitchen / Kitchenette
Internet / Wifi
Smoking allowed
Parking
Laundry
Balcony / Patio
Hot Tub / Spa
TV
Wheelchair accessible
Beachfront / Waterfront
Gym / Fitness Center
Ski in / Ski out
Family friendly
Hotel in Nha Trang
5-Star Hotel
---
Reasons to book
Includes essentials
Ski in / Ski out, Pool, Pets allowed and more
Book with confidence
We partner with the top travel sites so you know you're getting a great deal on the perfect rental
---
Reviews
4.3 / 5

"Excellent"

(289 Reviews)
100% verified reviews
Amazing we will recommend
Aug 2023
Everything about it! The pool the gym the staff very friendly !! Location also really central, close to market convenient store, mall massage and food everywhere. Beach also was very nice with staff over to watch for your stuff. And liked the smell on the lobby the secret scent !! So nice so clean
We have booked for 4 people ! 2 adults and 2 kids 5 and 9 years old! We had to sleep with 3 people in the bed and 1 on the sofa …
Nice buffet but staff does not speak any english
No one speaks english, coffee machine broken
Central location, beachfront
Room and balcony is tiny, hot water tank must be tiny, hair dryer doesn't work, loud at night, air con is set at 23 and can't be changed so room is hot at night.
really good location, very convenient parking
I understand it was weekend time, so things were very busy. I am an easy going person, but maybe not the others. The hotel room should be ready at 14.00, I came in at 15.00 and I had to wait for 15-20'. The room when I came in was not really well prepared, missing floor towel, trash was not collected in the toilet area. Breakfast was kind of not good when it was difficult to get a place to sit. And when I got a table, looks like it is ready bit turn out it is not, used chopsticks are still on. the table and I had to change myself, I also told the hotel staff there but no response. I think no matter how busy it is, the hotel should maintain its quality to attract frequent travelers like us. Thank you
Beautiful rooms, very nice staff at check in, centrally located. The restaurant was lacking.
May 2023
The Front Desk Operations, Concierge, and Lobby Attendants were delightful and were always wonderfully courteous, knowledgeable and professional. They were exceptional.
The restaurant was not organized. The host at the doors of the restaurant was not visible... she sat behind the stand and had to come and get my breakfast voucher from me after I was half way into the restaurant. I walked back to what appeared to be a buffet of hot food and was told I was not allowed in that area. Then a nice young woman gave me 2 options and said I could also select from the area in front of the buffet. There was a nice variety of foods. However when my omelette arrived very soon after I sat down, the bacon was hardly cooked, the omelette was cold and my coffee from the coffee station was not even a bit luke warm. The following day, I was planning on going out for breakfast but thought I would give it another try, There wasn't any wait staff around so followed some people into the buffet area because I did not see anyone to direct me, not knowing if I was going to be shooed away again. I quickly retrieved some breakfast items, ate them quickly and headed off into my day.
Customer service- my parents had a couple of minor issues with their room and the manager was very apologetic and dealt with them right away. Location is great, many bars, shops, restaurants nearby and right opposite the beach with free sun beds for hotel guests.
Nothing in particular, a few minor issues like no toilet roll on check in but as mentioned above, quick to fix the issues.
Best breakfast on offer I've ever had.
Citadines Nha Trang
Mar 2023
Great location and spacious clean 1 bedroom water front rooms.
Gym has great facilities but needs a little more maintenance. 3 out if 5 treadmills were out of order.
Great holiday property.
Mar 2023
Beautiful unit with magnificent ocean views. Excellent daily servicing. Very clean and comfortable. Lovely swimming pool. Good coffee shop next door and nice Cafe across the road.
Covid requirements and information and transfer information on website out of date
breakfast service can be improved. It was hard to get utensils. buffet food was not replenished immediately.
I wouldn't rate our stay as a 5-star hotel experience
Feb 2023
The location was excellent and the pool area was amazing.
The rooms weren't very sound proof - you could everything happening in other rooms and outside in the hallways. The bed was in some places broken and the tables were stained. The general impression of the room was very dull and of a somewhat used character. The breakfast buffet and surroundings were very chaotic and not very relaxing.
Beautiful rooms and hotel in a fantastic location.
Feb 2023
fantastic location, clean spacious rooms, super friendly staff, and lovely breakfast buffet on offer. Also, if you own or rent a motorbike, parking is free for guests.
Nothing - everything was great.
The location was a little far away from other facilities. Reception staff absolutely ignorant and un
Jan 2023
It was nothing special. Basic and bland
Great location if you don't mind evening noise
Jan 2023
Location can be a plus - beachfront, central. Apartment was spacious and just what we wanted. Buffet breakfast had lots of choice. Staff were friendly.
Noise from the 'strip' was ridiculously loud on 2 of 4 nights, bearable the other 2 but still very loud. On the worse nights it was loud that the whole room was vibrating from the base between about 7.30 and 11. We were about 400m from the source of noise but it was still mad. Couldnt watch TV as it was drowned out. Had to wheel the baby cot into the bathroom so she could sleep.
Sea View, Near to downtown, Big friger
Lovely hotel but Nha Trang in general wouldn't go back
Dec 2022
Good location clean and tidy Lovely breakfast so much choice
Things closed down around us due obviously from covid ,bars ,shops and hotels all boarded up in the main area , even big bars on the beach The hotel was quiet empty and tourists far between apart from Russian and Vietnamese tourists
Old facitlities & chefs turn on their own music from their phone in breakfast, it's so annoying
A1 + STAY IN TOP HOTEL
Dec 2022
Everything, location central for everything ,Food ,value for money we book for 2 days and stayed 20 days Executive Ocean view room is good it's like a brand new apartment, too round it off the staff are so friendly and speak such good English
Nothing you pay a small bit more but get so much more value for your money
Love the cleanliness of the rooms and accessible location of the hotel.
Dec 2022
The room was well-cleaned and comfortable. Citadines has not disappointed me so far.
Only stayed one night but it felt like the hotel was understaffed. Arrived at hotel and there was no one to greet us at the entrance or help to carry our bags. After checking in, we were also asked to go up to the room on our own. This is more of a manpower issue than anything else.
Lovely Resort with Ocean Views
Nov 2022
Great Resort, across the road from beach, close to restaurants.
good value for money
Sep 2022
FAQs
How much does this hotel cost compared to others in Nha Trang?

The average price for a rental in Nha Trang is $39 per night. This rental is $10 less expensive than the average.
Is parking included with this hotel?

Yes, parking is listed as an amenity at Citadines Bayfront Nha Trang. For more information, we encourage you to contact the property about where to park.
Is there a pool at this hotel?

Yes, a swimming pool is available for use at Citadines Bayfront Nha Trang. Enjoy the water!
Is Citadines Bayfront Nha Trang pet friendly?

Yes! This hotel is pet-friendly. For more information, we recommend contacting the booking provider about animal policies.
What amenities are available at Citadines Bayfront Nha Trang?

We found 16 amenities for this rental. This includes pool, air conditioner, pets allowed, kitchen / kitchenette, and internet / wifi.