Deva Angkor Residence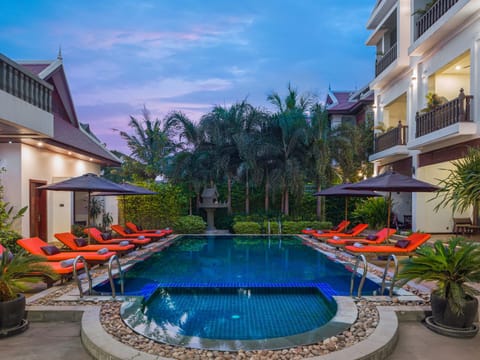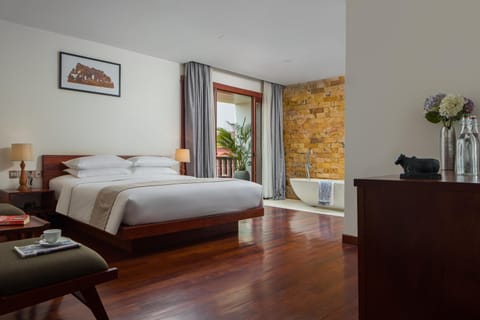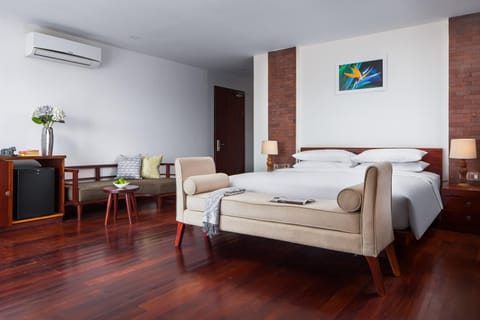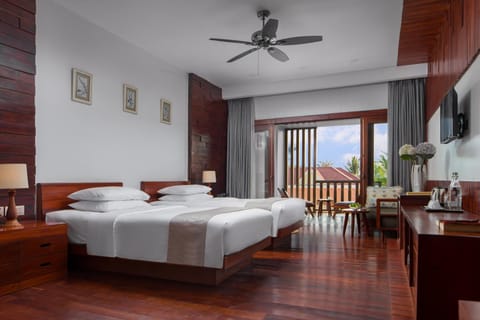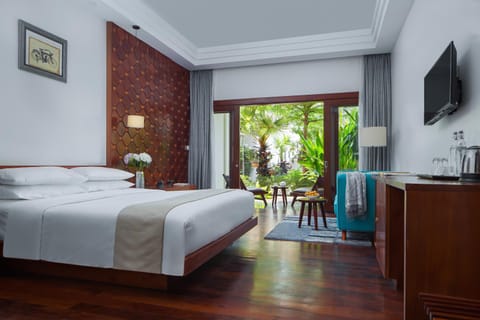 Hotel in Krong Siem Reap
Pool
Air conditioner
Kitchen / Kitchenette
Situated in
Krong Siem Reap
, this attractive room in hotel for $36 per night is a great option for your next trip. Featuring free WiFi, a restaurant and an outdoor pool, Deva Angkor Residence offers accommodation in Siem Reap, 1.4 km from Pub Street. Guests can enjoy the on-site bar. Free private parking is available on site.
Pool
Air conditioner
Kitchen / Kitchenette
Internet / Wifi
Fireplace
Parking
Laundry
Balcony / Patio
Hot Tub / Spa
TV
Garden
Family friendly
100% verified reviews
4.5 / 5

"Excellent"

(88 Reviews)
I would go there again, it was a lovely place. Inespensive and the staff was exceptionally friendly
Mar 2020
We were there for a month. Never had a bad day. Air conditioner failed on day 3 but was immediately fixed. We did not even notice the repair, it was done while we were out. We had wonderful breakfasts, there are plenty of options to chose from. Even though it was not included in the price per day, we ate dinner there almost every day. The food was really good and not expensive. Alcoholic drinks between 4 and 6 PM are 50% off. The staff is fantastic. Everybody smiles, we felt like family after a few days of being there. Yes, I would stay there again given a chance to return.
Not much, but the hotel is a bit away from the 'norm', it is NOT in the center of town. Which is good if you like a quiet sleep. Yet we never had a problem getting a tuk tuk as soon as we stepped out the front door. One time there was no tuk tuk but the hotel called transportation immediately. We waited for 2 Minutes ? A tuk tuk fair to the old market was two US Dollars for the 2 of us. it takes about 6 minutes to ride to the old Market.
great serve, definitely come back later soon.
May 2023
wellness, tidy , and clean very comfortable and very near by any attractions.
Average hotel. Staff need some training on how to deal with and accommodate guests.
May 2023
This was convenient for a stop over.
None of the hotel staff spoke English. They put us in the wrong room, (as we'd booked the best suite) and when we realised they seemed aware and just asked 'would you like to see the other room?'. But didn't accommodate so we just stayed in the same room as we'd unpacked and was only there for a night. The staff need training. Breakfast was average. Omelette, toast, Chicken. Fruit plate.
Beautiful Hotel, Superb Staff and Great Price
Mar 2023
The staff were lovely, rooms were spacious and clean, plus the pool was perfect. Great value for money. The cleaners were excellent!
The nightclub over the back plays terrible karaoke and doof-doof 7 nights a week. I'd recommend booking room 101, 201, or 301 only.
Was a miserable experience.
Jan 2023
The staff was friendly upon arrival.
Was given choice of rooms, picked 2nd floor room, was not told it was adjacent to nightclub which played loud music until very late. Bed was very hard, tacky pink sheets, no hot water in bathroom, very sketchy neighborhood with only nearby businesses being night clubs with obvious prostitution occurring.
The rooms are spacious and beautiful, as well as clean and comfy. Great pool. Great spacious balcony/terrace. Staff is very helpful. The location is close to central. Overall vibes of the place are very calm and relaxing.
The wifi is awful more often then not. There's some kind of bar nearby which usually plays music till like 1 AM, and the soundproffing is not good. Not very helpful when you're trying to sleep.
I cannot recommend this place more; nearly perfect—two pieces of art away from being a 10/10
Mar 2023
the pool area is serene and welcoming, and the front of each terrace has a powerful fan that can be operated from the outside so one may enjoy sitting out in the tepid evenings, listening to birds and enjoying a drink without being hassled by mosquitos. also the room itself was gorgeous, with nice soft wood floors, a huge bathroom with a tub and an orgasmic shower, and plenty of different light fixtures for different moods, and the bed was comfy. the staff were also quite friendly and helpful, and the head staff or owner, not sure which, is a wonderful cook. my stay here was near perfect
my only complaint was that my room had several blank spaces on the walls where gnarled screws protruded outwards, like there had been some art there that was recently stolen and they hadn't found a replacement.
Staff was helpful and friendly. Loved the staff.
Air-conditioning could work better, it would take over three hours for room to cool off. When eating by pool and bar at night...many mesquitoes. Room did not overlook the pool as stated. All little things...staff was great.
Room was fantastic, staff were amazing. I hurt my leg during a day trip to Angkor Wat and the staff were were extremely helpful and accommodating. Would highly recommend local tuk tuk driver Bun (WhatsApp +855 77 236 118) for tours which can be arranged through the hotel - great price and great driver.
Wifi was a bit unreliable but I think the hotel is in the process of fixing this.
No mini mart around the hotel
Great place to stay at Siem Reap, very helpful personal, nice room and territory. They're also help you with driver to ride around Angkor Wat
How much does this hotel cost compared to others in Krong Siem Reap?

The average price for a rental in Krong Siem Reap is $39 per night. This rental is $3 less expensive than the average.
Is parking included with this hotel?

Yes, parking is listed as an amenity at Deva Angkor Residence. For more information, we encourage you to contact the property about where to park.
Is there a pool at this hotel?

Yes, a swimming pool is available for use at Deva Angkor Residence. Enjoy the water!
Is Deva Angkor Residence pet friendly?

Unfortunately, this hotel is not pet-friendly. Try searching again and filter for "Pets Allowed"
What amenities are available at Deva Angkor Residence?

We found 12 amenities for this rental. This includes pool, air conditioner, kitchen / kitchenette, internet / wifi, and fireplace.