Airport Gateway Motor Lodge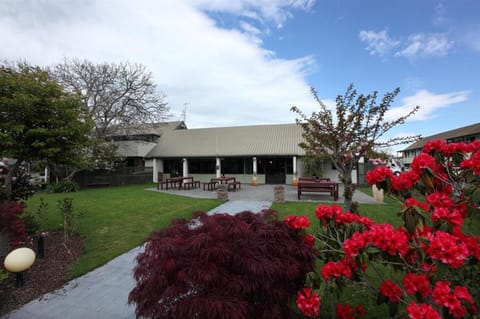 Hotel in Christchurch
4-Star Hotel
---
Reasons to book
Includes essentials
Garden, Pets allowed, Kitchen / Kitchenette and more
Book with confidence
We partner with the top travel sites so you know you're getting a great deal on the perfect rental
---
About this hotel
Situated in
Christchurch
, this lovely room in hotel for $71 per night is a great choice for your next vacation. Airport Gateway Motor Lodge is the closest motel to Christchurch International Airport, providing self-contained accommodation.
Amenities
Air conditioner
Pets allowed
Kitchen / Kitchenette
Internet / Wifi
Smoking allowed
Parking
Laundry
Balcony / Patio
Hot Tub / Spa
TV
Wheelchair accessible
Garden
Family friendly
Hotel in Christchurch
4-Star Hotel
---
Reasons to book
Includes essentials
Garden, Pets allowed, Kitchen / Kitchenette and more
Book with confidence
We partner with the top travel sites so you know you're getting a great deal on the perfect rental
---
Reviews
4.3 / 5

"Excellent"

(2,682 Reviews)
100% verified reviews
Was able to get the airport transfer in the morning. Super easy with a baby.
The first room we went into had any in it and the room they moved us to we had some one open are door with a key about 6 in the morning
Excellent service picked up on time room was warm and it was after 1 pm lady was amazing
Aug 2023
Whenever we arrive at Christchurch we stay at this place. We just like everything about it.
Aug 2023
Airport shuttle was easy to use and staff were very friendly
Would stay again.
Aug 2023
Very nice, and quick friendly service. Easy to get to.
Warm and comfortable. Lovely friendly staff. Great place to stay. Highly recommend.
Friendly, helpful staff. Great option if you need to stay close to the airport. would recommend
May 2023
airport pick up and drop off was great. Spacious, well-appointed unit.
I like that the property has a van to take you to and from the airport any time of the day
It was a quick ride from Christchurch airport in my own car after a long haul flight prior journey down south.
That you only have a short trip to the airport
A great place to stay. I have stayed on a few occasions now and it is my choice of place in CHC.
May 2023
Airport shuttle very convenient and staff very helpful
The room was in poor condition, but heater didn't work very small shower
Apr 2023
The staff in reception were so lovely and helpful
There was nothing we could find fault in.
the property was clean, tidy, top-notch parking and very close to the airport. you want more but there is nothing more to say it's excellent
there was nothing I didn't like
Nice accommodation close to the airport. 24 hour check in.
Apr 2023
Free shuttle bus pickup from the airport at 12:30 AM.
I would have liked to pay for my accommodation by cash instead of card.
Room service, Shuttle service are all good.
Everything is perfect, But they should advertise saying that these rooms are only for summer like that as the room which I stayed, didn't have air conditioner and the room is very hot.
Always consistentially good.
Jan 2023
Must be third time we have stayed. Like the consistency of cleanliness , bedroom decor and kitchen facilities.
Excellent service
Jan 2023
Lovely room but food was lacking.
Jan 2023
Bad- restaurant was closed. There were no other restaurants within walking distance.
Management should have been considerate of guests' food needs.
Super prompt pick up at midnight from the airport and drop back the next day. Lovely big studio room with large bed and quiet.
perfect for an early flight arrival or departure - shuttle pickup and drop off was fantastic - thank you
relaxing down time getting over jet lag! brilliant
Dec 2022
Staff!! they are so wonderful at accommodating all you need
FAQs
How much does this hotel cost compared to others in Christchurch?

The average price for a rental in Christchurch is $92 per night. This rental is $21 less expensive than the average.
Is parking included with this hotel?

Yes, parking is listed as an amenity at Airport Gateway Motor Lodge. For more information, we encourage you to contact the property about where to park.
Is there a pool at this hotel?

We didn't find pool listed as an amenity for this hotel. It may be worth double checking if a pool is important for your stay.
Is Airport Gateway Motor Lodge pet friendly?

Yes! This hotel is pet-friendly. For more information, we recommend contacting the booking provider about animal policies.
What amenities are available at Airport Gateway Motor Lodge?

We found 13 amenities for this rental. This includes air conditioner, pets allowed, kitchen / kitchenette, internet / wifi, and smoking allowed.