Kansai Airport First Hotel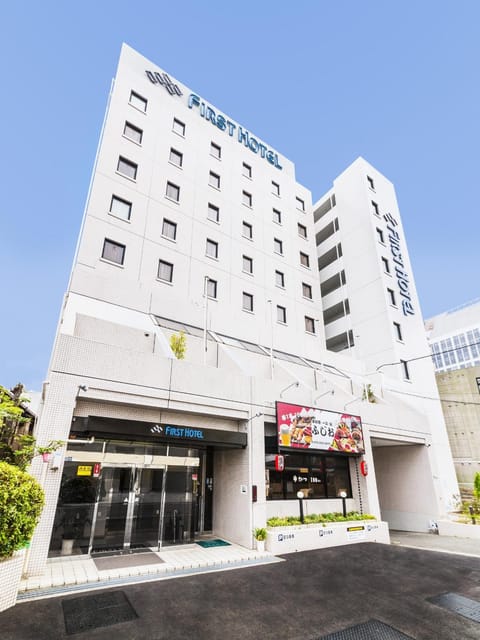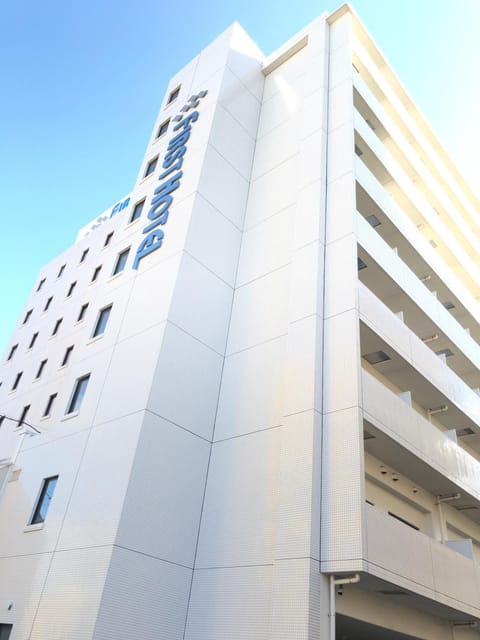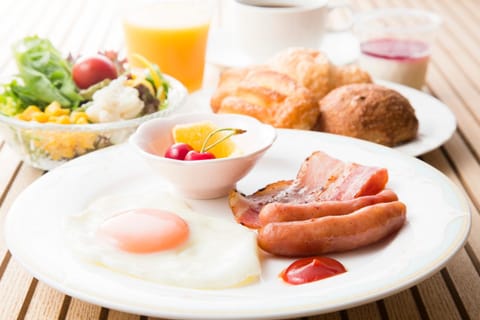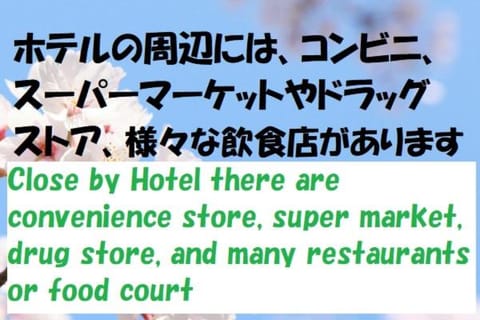 Hotel in Sennan
Air conditioner
Kitchen / Kitchenette
Internet / Wifi
Located in
Sennan
, this attractive room in hotel for $48 per night is a great option for your next break. Located just a 5-minute walk from Izumisano Station on the Nankai Line, Kansai Airport First Hotel offers cosy rooms with free WiFi access. Guests can enjoy shopping at the Rinku Premium Outlets, located a 10-minute drive away.
Air conditioner
Kitchen / Kitchenette
Internet / Wifi
Parking
Laundry
TV
100% verified reviews
4.0 / 5

"Good"

(200 Reviews)
The staff was very helpful
1 Stay 1 Night and Have good experience with food here.
Jun 2019
The staff is very nice, good communication, hospitality, and helpful. the location very near with train station and bus station, if you want stay for waiting flight and early morning can use train or bus. Also have good restaurant or izakaya near with hotel with good food, delicious and cheap price.
comfortable, great location & free shuttle!
May 2023
The free shuttle was so helpful, the room was comfortable, staff were super friendly and helpful, plenty of amenities free for use.
The best stay ever I have in Osaka, when we 1st arrived at night was greeted by the friendly staff and helpful staff which helped us with our many big luggage bag and they having a lucky draw so lucky my son get the gold ball which is 3000 yen winning. We are so happy and the best is we went to the room and it is so big and easy for me to pack again my luggage. The best things is they have a wake up call which we wont miss our flight in the early morning 4am they already called us and the van reached at 5.20am to fetch us to Airport. The best hotel I ever stay, hope to stay 2 nights instead of 1 nights because not enough and so close to eateries and convenience store. Thumbs up for good service and everything.
A very basic and comfortable hotel for a short stay.
Jan 2019
Super close to the airport. The train station is right around the corner. Its a great place for stressed out solo-travelers to crash for the night before an early morning flight or after a series of delays. The staff were very helpful when checking in. The room size is pretty average to slightly larger than average for Japan. There are a couple of local restaurants close by. The location is great.
The place is a little dated, at least in the original building, I haven't stayed in the new annex. While it was mostly clean, the bed sheets and duvet were a little on the older side, but they were clean. In winter a thicker duvet would be nice.
Staff were really friendly and accommodating. The bed was very comfortable.
Nothing. The hotel provided what it promised and was exceptional value.
Great location and great staff, Arigato Kozaimas
Oct 2019
Staff very friendly with superb facilities, especially morning flight..great shuttle bus
Good value for a closer hotel to Kansai Airport
Feb 2023
Staff, location and free shuttle to airport
A little bit small of bathroom.
They cancel the early shuttle to airport so you need to take public transportation.
Near to Izumisano Station, which is 2 stn away from Kansai airport. Hotel provide morning shuttle bus to airport.
Affordable & convenient!
May 2023
Located close to airport & train station. Some nice restaurants very close by.
Sewage smell outside front of building.
stayed in the new wing excellent
Mar 2023
Great solo travelling experiences
Jan 2023
Easy to locate the hotel, there was a sign as First Hotel and you can see the hotel from walking distance. I like my single non-smoking room on the 8th floor. I have my very own privacy. The bed is spacious and the private bathroom is enough to accommodate for a single person. Izumisano is a quiet place and I really like about it. The train station is just 2-3 mins away. Vending drinks machines are located nearby and it really saves me a lot. The bus shuttle is just right beside the hotel, the bus driver is really kind, hardworking and punctual old man.
I have to wake up early from exhausted solo travelling and didn't get enough sleep due to the cleaning service who had a duty to clean the room at around 9-10am. Such a polite, lovely and hardworking lady, but I wish to stay a bit more late before going out. But I really respect the lady.
I had a nice stay prior to my departure from Japan.
Sep 2022
Conveniently located only minutes away from train station and provides free shuttle to Kansai International Airport.
For a overnight stay for the airport may be ok, but not for longer than that.
Jan 2023
Close to train station. Staffs were friendly. Room is spacious exclude the bathroom. Bed was comfortable.
The location is near the train station but the hotel located at a alley that we feel not safe/comfortable to walk when the day turn dark. We were surprised when we enter the lobby - it don't look like a 3 stars hotel but 1 or 2 stars only. The path to our room as well as the feel when we at the entrance of of the room and enter the room was - it is not a hotel room but....a 1R flat. The bathroom is very crowded, and no place to hang clothes. The body shampoo smell bad. The carpet floor was not clean.
15-min train ride to Kansai Airport
Dec 2018
Close to Kansai Airport. Easily accessible by train plus 10-minute walk. Good for transiting or catching an early flight the next day. Convenience Store was a 5-minute walk.
Clean room, comfortable bed and pillow, attentive staff, shuttle to airport and easy to get to.
Comfortable hotel but price was a little high
Oct 2022
Price was a little high for the location and facilities.
No shuttle bus is provide at night.
Nov 2018
2 stops from kansai airport. 10 minutes walk distance from station to hotel. 5 minutes walk distance from hotel to 7-11 store. Everything is good. Recommended.
2 railway stations from Kansai airport (420 yen), lot of shops and restaurants nearby. 3 min walking from railway station ( you can see hotel's sign even at night). Coin laundry. Good breakfast for 800 y( Japanese or western).
Transfer is only TO airport and only 3 times daily at morning
How much does this hotel cost compared to others in Sennan?

The average price for a rental in Sennan is $50 per night. This rental is $2 less expensive than the average.
Is parking included with this hotel?

Yes, parking is listed as an amenity at Kansai Airport First Hotel. For more information, we encourage you to contact the property about where to park.
Is there a pool at this hotel?

We didn't find pool listed as an amenity for this hotel. It may be worth double checking if a pool is important for your stay.
Is Kansai Airport First Hotel pet friendly?

Unfortunately, this hotel is not pet-friendly. Try searching again and filter for "Pets Allowed"
What amenities are available at Kansai Airport First Hotel?

We found 6 amenities for this rental. This includes air conditioner, kitchen / kitchenette, internet / wifi, parking, and laundry.