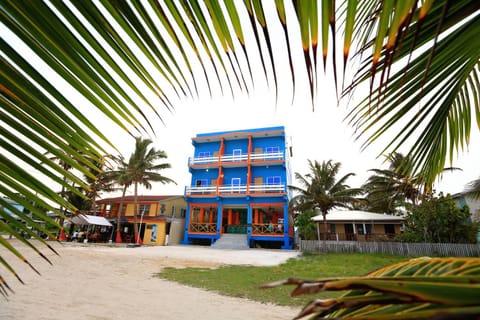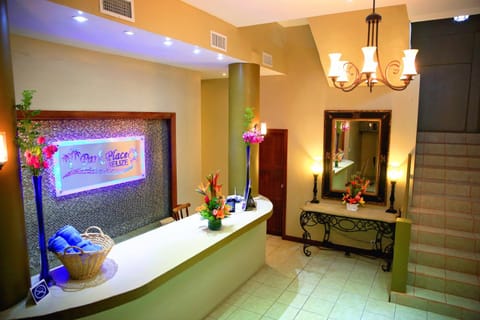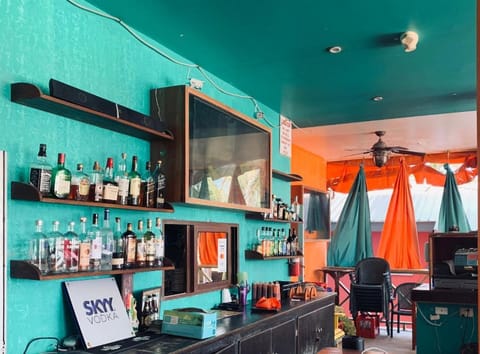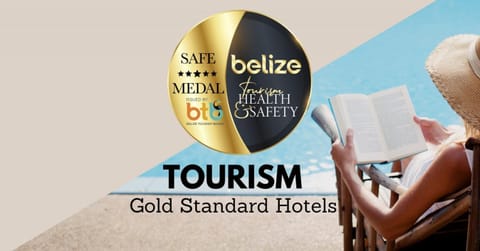 ---
Reasons to book
Includes essentials
Pool, Air conditioner, Internet / Wifi and more
Book with confidence
We partner with the top travel sites so you know you're getting a great deal on the perfect rental
---
About this hotel
Nestled in
San Pedro
, this lovely room in hotel for $46 per night is a great option for your next trip. Located in San Pedro, 50 metres from San Pedro Beach, Hotel Royal Blue provides air-conditioned rooms and a bar. Among the facilities of this property are a restaurant, free shuttle service and room service, along with free WiFi.
Amenities
Pool
Air conditioner
Internet / Wifi
Parking
Laundry
Balcony / Patio
TV
Beachfront / Waterfront
Family friendly
---
Reasons to book
Includes essentials
Pool, Air conditioner, Internet / Wifi and more
Book with confidence
We partner with the top travel sites so you know you're getting a great deal on the perfect rental
---
Reviews
3.7 / 5

"Good"

(87 Reviews)
100% verified reviews
Great price great location clean comfy bed nice staff
A little sloppy with stuff laying around like boxes and cleaning supplies and broken furniture. Neighbors super loud but not the hotels fault
beautiful view, lovely staff
Jun 2023
really comfy bed and pillows slept great! the view was stunning too
we had no hot water and the room because it's brown is very dark
It has an amazing view of the sea and the customer service was great 🥰 hot and cold showers and nice mirrors
free laundry service was great, bar opened up onto beach, cheaper than some other places in san pedro. reception staff and security were lovely.
our room had more than one cockroaches in the bed and shower. our towels were stained and the floors were dirty. the rooms need updating and the hotel seemed in disrepair. we suspect some earrings were stolen from one of our luggage also.
The staff were extremely helpful. The location was good! The AC in the room worked well and there was hot water, and the bed was comfortable.
The whole place is very run down, but it is okay for a budget place to stay. Next door karaoke kept us awake, but only one night. Besides that it was quiet. The room was also very small.
Convenient place to stay.
The hotel could use a face-lift. It was a little run down.
cheap but old and dirty
Jan 2023
furniture is strongly worn-out and it's dirty
Friendly and helpful staff.
Nothing really. All good. Except the location was a bit far from the town centre.
Great view and location. Nice view of the sea, central location with stores, bar, pharmacy and restaurants
Rooms weren't too clean, felt congested, one of our room had two condoms under the bed. No daily room service. The furniture seemed old and outdated
The staff was really cool and had good recommendations about local beaches and eats. There's this gift shop across the street that had nice things that weren't t-shirts or the typical touristy stuff. Nice bed and refrigerator in each room. Very secure, I felt safe.
Not much to complain about....the bridge adjacent to the property is under construction, a little traffic jam persisted out front. The toilets are small, no room for your junk to hang! But that's true of anywhere you'd stay.
This hotel is in a great location, staff were helpful, and friendly. It was quiet at night. We had a Seaview room so wonderful view and the bed was comfortable. They also offer free drinking water and a little coffee station.
The hotel needs some upgrading but other than that - no complaints.
bar man was a sound lad !
An affordable place with good views and amazing service.
Oct 2022
The location of the place was nice. It was in front of the sea. There were some nice bars and restaurants walking distance that i recommend. Above all this place has an amazing host (Simon) that would always go above and beyond making sure your stay is comfortable. I was given an option to pick between rooms which was very nice. I did arrive 4 hours early and the Simon agreed to store my luggage. On top, Simon did offer a late check out for free. Again, vey nice service and a great place to stay.
Bit fare from centre, whole hotel bit messy and needing TLC. I guess taking into account price though it wasn't that bad.
Good value for money. Appreciated the early check in
Nice sea view and it's close to the beach. Great value at this price. Staff are very helpful and free shuttle is quite a bonus
Furniture is very old and water leaks in the washroom
Should come for big bed and soft pillows 😊
Jul 2022
I like the view, beach location was awesome downstairs has a bar and restaurant, awesome food. Pillows and big bed was comfortable, definitely I will come again
Keep your expectations low and you will be just fine
Jun 2022
I liked the price and the location, but you get whatcha pay for. The staff was very nice, but everyone in San Pedro and Belize in general is very nice. Just keep in mind, the rates at this place are a lot lower than probably 90% of the places in San Pedro, so while there were some issues, the overall value cannot be beaten. Just don't set your expectations too high.
The most confounding part of the experience was the fact that there were no towels in the bathroom, at all. Not even a hand towel. But, we didn't really care, to the point that we didn't even bother contacting the front desk to ask for some. We came over to San Pedro from Corozal and just needed a very basic place to crash for the night. We couldn't find the remote control for the AC unit either, so it was pretty chilly in there. The beds were quite terrible, but I will say it again: I paid $58 USD for a room with two beds and a bathroom; not like they're going to have Tempur-Pedic beds at that rate. I think the average price for a room on the beach in San Pedro is like $200 a night, so I'm happy with the amount we paid and what we got for that rate.
Very clean, cold drinking water and free laundry service
The room looked a little worn out
The bed was large and comfortable, the staff was very kind and responsive, the air conditioner and fan worked great and the location was vibrant and entertaining. It was easy to get to lots of culture and authentic Belizean dining. There was a lot of security and police around, so we always felt safe and looked after.
The room (and especially the bathroom) was very small, and the fixtures in the bathroom were old and covered in some kind of questionable damp mold/corrosion or something. The shower dripped constantly, so everything in the bathroom was always a little damp. There was no space to place any toiletries. The paint on the walls was incomplete and carelessly done. It was very loud at night.
One of the most comfortable beds iv ever slept on
The view was very good and the rooms are comfortable
Apr 2022
Price was good compared to other places here. Beds were comfortable. AC was good.
I gave it a 7 because it needs a serious upgrade..
Needs severely upgraded. No hot water. It was serviceable for 1 night
No hot water. Shower needs updated
Old facility noise hotel
Feb 2022
This is a very old hotel with floor broken and toilet cover all broken, the shower water is not good. The pub downstairs is very noise. The location is near beach but not very near town. Only except the staff is nice.
FAQs
How much does this hotel cost compared to others in San Pedro?

The average price for a rental in San Pedro is $167 per night. This rental is $121 less expensive than the average.
Is parking included with this hotel?

Yes, parking is listed as an amenity at Hotel Royal Blue. For more information, we encourage you to contact the property about where to park.
Is there a pool at this hotel?

Yes, a swimming pool is available for use at Hotel Royal Blue. Enjoy the water!
Is Hotel Royal Blue pet friendly?

Unfortunately, this hotel is not pet-friendly. Try searching again and filter for "Pets Allowed"
What amenities are available at Hotel Royal Blue?

We found 9 amenities for this rental. This includes pool, air conditioner, internet / wifi, parking, and laundry.