Sonora Jungle & Yoga Retreat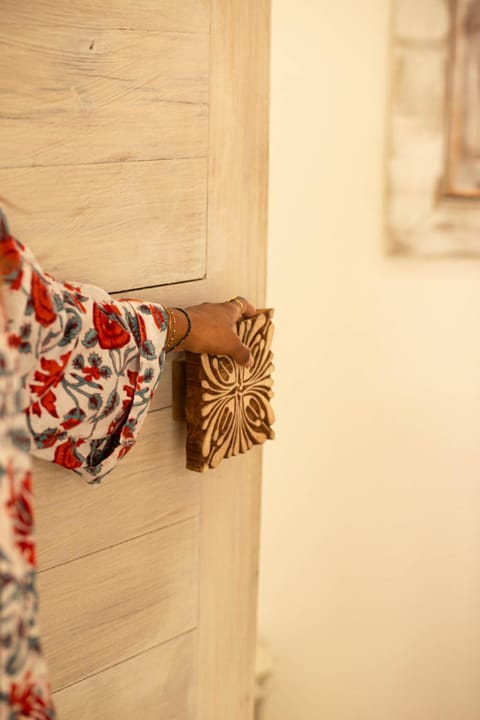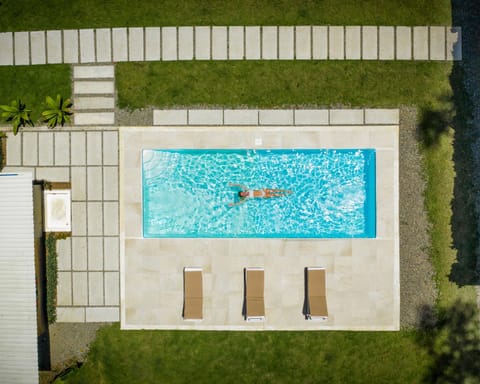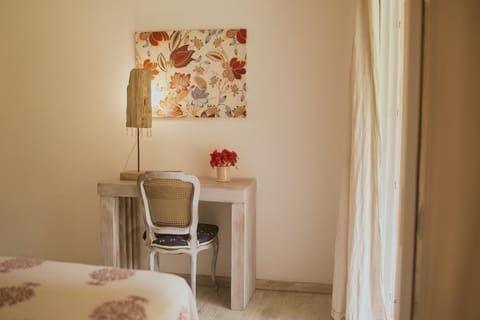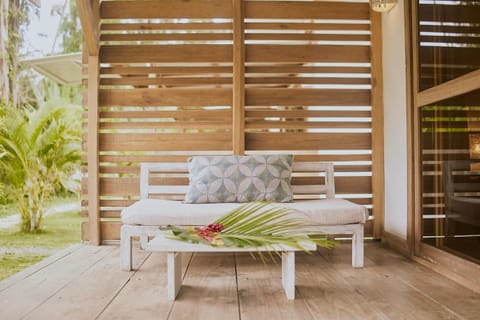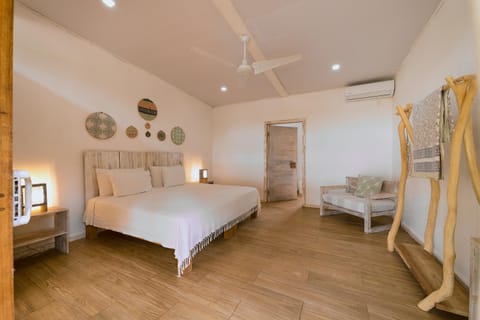 ---
Reasons to book
Includes essentials
Garden, Pool, Pets allowed and more
Book with confidence
We partner with the top travel sites so you know you're getting a great deal on the perfect rental
---
About this hotel
Nestled in
Panama
, this charming room in hotel for $110 per night is a great option for your next trip. Featuring pool views, Sonora Jungle & Yoga Retreat in Puerto Viejo features accommodation, an outdoor swimming pool, a garden, a terrace and water sports facilities. Both WiFi and private parking are accessible at the lodge free of charge.
Amenities
Pool
Air conditioner
Pets allowed
Kitchen / Kitchenette
Internet / Wifi
Smoking allowed
Parking
Laundry
Balcony / Patio
Hot Tub / Spa
Wheelchair accessible
Gym / Fitness Center
Garden
---
Reasons to book
Includes essentials
Garden, Pool, Pets allowed and more
Book with confidence
We partner with the top travel sites so you know you're getting a great deal on the perfect rental
---
Reviews
4.5 / 5

"Excellent"

(826 Reviews)
100% verified reviews
Relaxing and Clean!
Sep 2023
It's a very very calm place in the middle of the jungle. It's the most peaceful place I have ever been! The breakfast is fantastic and the staff is extremely kind! The cleanliness is excellent! We got fresh towels every day!
It's a bit far from the center but if you rent a bike it's easy to transport
Servicio al cliente de calidad
Sep 2023
Las instalaciones están preciosas, tal como se ve en las fotos. El servicio al cliente es espectacular, siempre atentos a ayudar a los huéspedes. Se respira paz en el hotel. Si queda alejado un poco del centro de Puerto Viejo, a unos 20min en carro. Nos encantó que no hubo niños porque buscábamos esa tranquilidad.
Entendíamos que estaba más cerca al centro, por eso no le damos calificación 10 .
Beautiful place Beach & Jungle
Jul 2023
Beautiful place, with amazing details. It's a cozy hotel boutique, in the middle of the jungle and close to the best beach in the Costa Rica Caribbean. The room was perfect, have all you need to enjoy your stay. The breakfast is delicious 🤤 Alessandra and the rest of the staff was so nice and friendly.
Everything was good. Remember in CR we are surrounded by animals. This place in the middle of the jungle, 15 min to Puerto Viejo downtown. It's necessary a vehicle.
Place itself is well located far away from road traffic and town (its good to have your own transport). Breakfasts really good. Staff very friendly and helpful.
Towels could be changed more often.
A great retreat away from noise, traffic and tourism
May 2023
Sonora is located approximately 4 km from the center of Puerto Viejo surrounded by nature - a lovely, well-maintained and relaxing place. You get there by car (4x4 recommended like everywhere in in Costa Rica) and park for free in a secured area. There is not much traffic or people around, making it a very safe area without the need to worry about anything. Sonora consists of ~ 20 bungalows of different sizes and includes a public saline pool, a yoga hall, a massage hut and public fridge in a community area with pool beds to relax. Private (25 USD) and public Yoga classes (15 USD) in the yoga hall can be booked at the reception. The national park Cahuita can be reached within 15 minutes, beautiful Caribbean beaches and restaurants in Puerto Viejo in less than 10 minutes. The staff at Sonora are very kind and interested in making your stay a good experience. Bungalows are cleaned daily and the included breakfast is very good, freshly made with a selection of four different meals (Healthy, Typical Costa Rica, Pancakes, Omelette). Coffee, tea and juices are included as well and can also be asked for throughout the day. Cleanliness and comfort are very much given, the Studio is very spacious with a fridge and kitchen and includes complementary coffee. The bathroom is also very good and above Costa Rican standards. All in all a great place with above average value and for us the best way to relax after weeks of traveling Costa Rica and before returning home.
Two dogs are living on the premises which are very relaxed throughout the day but go ham during the night whenever someone is approaching the area. Usually not more than 2-3 times per evening. Our studio apartment could have used seating furniture inside as well as there is more than enough space making it a bit more comfortable.
The price was way too high for this accomodation. The room did not look as nice as on the pictures and to get to the hotel you have to drive through an unpaved road for quite a long time.
An amazing peaceful experience at the jungle
Apr 2023
We loved the peaceful environment and how we got in touch with nature. The breakfast was amazing, the room also very nice little cabin for us both. The pool is really good and you always get fresh towels, can get drinks during the day like coffee or tea
We thought since it is a yoga retreat, we were gonna get yoga sessions during our stay but they were not included. Also if you don't have a car or a bike, I wouldn't recommend staying there. Because it is not as close to the beaches.
- Wonderful garden & Pool - super friendly host and stuff - special yoga class (and privat classes offered)
- besides breakfast no options to buy food and drinks (and you can't use the kitchen) - no mosquito nets in the rooms - very bad road to the property so that every commute is an effort
Enjoyable stay, quiet and elegant
Mar 2023
Breakfast was very good. Staff was always smiling. Alessandra is a great host.
A bit too far from everything if you don't have a car and the road condition is difficult
A Tranquil Rain Forest Hotel in Puerto Viejo
Feb 2023
The peaceful environment and attentive staff. We received excelente service and were treated to a delicious dinner by the owner. The receptionist was a delightful and gave a complete overview of the facilites.
The mosquitos! And the location is quite a distance from town.
The staff was helpful and nice, the place was clean, air conditioned, and not too close to the main street which was great!
nice simple decoration with all the necessities
Sonora is located in the middle of a rainforest and animals like sloths, howler monkeys, hummingbirds or iguanas are just around you. It's new, modern design, clean and comfortable. There is a common kitchen / lobby place where delicious breakfast is served. Well kept garden has rest areas, sun beds and a small pool. There is a nice hall for yoga or meetings. The staff is super kind and helpful. It's quiet during the night so even the distant ocean swell can be heard. Thanks Barbara, Rusben and Miriam to keep us happy ;)
Not really a cons but it's worth mentioning. Sonora Is located 1.5 km from the beach / small grocery store and restaurant (20 min walk) by the empty road in the jungle that is beautiful but in the night (from 5:30 PM) is a challenge. Puerto Viejo town is 5 km away (1 hour walk) Be sure to have the transport secured as taxis come here only by ordering. If you like cycling there are bicycles for rent at Sonora what's preferred option for travelling around. There is neither restaurant / bar nor option to buy drinks or snacks in Sonora so bring anything you need. There is water available at all the times and kitchen is free to use. This information shall be messaged to the guests so they can be ready and their stay is just perfect ☺️
The facilities are very good
The access to the property is terrible
It was my best stay in Puerto Viejo - calm, clean, comfortable and relaxing. Away from crowd in a very beautiful place. Staff was very nice and eager to help. My next time in Puerto Viejo I will book a room in Sonora again.
we rented bikes in town for half the price of Sonora's bikes, because Sonora is so far from town bikes should be include
Jan 2023
a lovely tranquil location
we arrived at night and it was a bit complicated due to the road. Alessandra was an incredible host. All time she made u
Jan 2023
It feels like a retreat, you can hear the monkeys in the background and feel the jungle vibes. It is away from the noisy tourism and was an incredible experience.
nothing. everything was amazing
Great oasis to stay in close to Puerto Viejo
Dec 2022
Great place close to puerto viejo. You can rent bikes at the hotel and they have a space for doing yoga. the bikes are very convenient for getting to and from the city and beaches during the day.
you need to take a taxi into the city during the evening as it's a bit too far to walk and too dark to go by bike. Limited yoga classes offered.
Amazing place in a beautiful, remote area, very accessible by bike. The owner gave us great tips, amazing advices for our trip, we loved every second there. Didn't want to leave.
Overall a peaceful and beautiful stay in the jungle with friendly staff and good breakfast.
Nov 2022
The staff was very nice and it had a family feel in the reception area. The breakfasts were good and complimentary for us. The grounds were very well maintained and the esthetic was peaceful and beautiful.
Despite "yoga" being in the name, there weren't any yoga offerings (at least mentioned or successfully executed) for the regular guests. The guests staying there specifically for a yoga retreat were the only participants in the classes. This might be helpful for the owners to list more prominently in the stay description so as not to disappoint regular guests like myself who would have been interested in yoga classes.
Very clean and modern place
We had black mold in the bathroom. As the hotel was full we could not get another room and had to stay in that room. Staff told us that that is normal due to high humidity and didn't do anything about it.
The retreat is in the jungle and away from town. The bungalows have a deck to sit out and enjoy the garden. The breakfast is good and the staff is very friendly and helpful.
The bed was hard on the back. We woke up each morning with a sore back. Walking helped to stretch it out.
The host was super nice and the room very big. The property is beautiful, well looked after and relaxing. Breakfast was yummy!
The road leading up to the property wasn't paved, but that's not the property faults
Very quiet and peaceful. Room is minimal.
Oct 2022
Location takes some time to get to from the main road in Puerto Viejo (about 11 mins on an unpacked road). Breakfast was our favorite. Amazing food and friendly staff.
Booked a king bed but we got two twin beds put together… room was VERY minimal. No toiletries, no dresser, no fridge, no coffee/amenities in room, no tv.
FAQs
How much does this hotel cost compared to others in Panama?

The average price for a rental in Panama is $95 per night. This rental is $15 above the average.
Is parking included with this hotel?

Yes, parking is listed as an amenity at Sonora Jungle & Yoga Retreat. For more information, we encourage you to contact the property about where to park.
Is there a pool at this hotel?

Yes, a swimming pool is available for use at Sonora Jungle & Yoga Retreat. Enjoy the water!
Is Sonora Jungle & Yoga Retreat pet friendly?

Yes! This hotel is pet-friendly. For more information, we recommend contacting the booking provider about animal policies.
What amenities are available at Sonora Jungle & Yoga Retreat?

We found 13 amenities for this rental. This includes pool, air conditioner, pets allowed, kitchen / kitchenette, and internet / wifi.