Casa Blanca Express & Suites Cypress Buena Park - Anaheim Area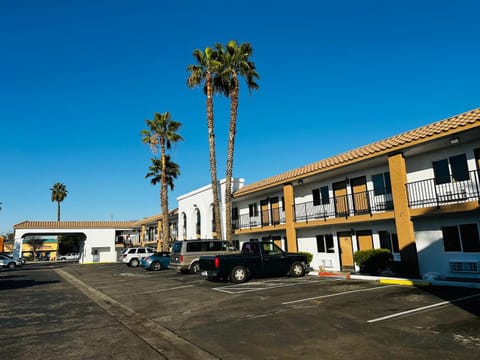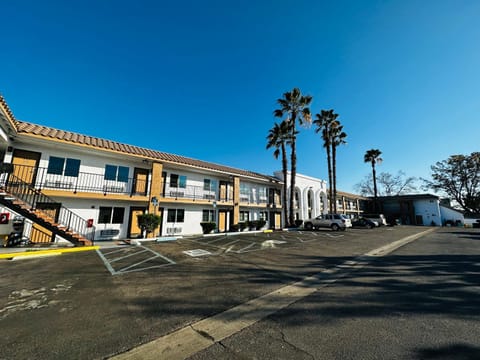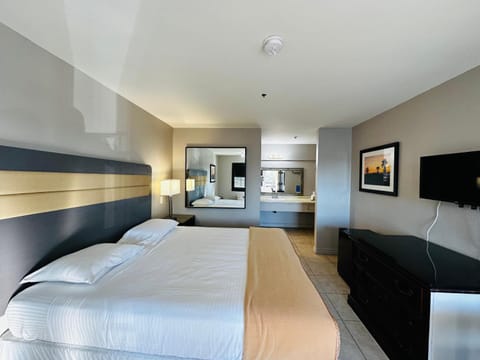 About this hotel
Located in
Cypress
, this lovely room in hotel for $73 per night is a great choice for your next trip. Set within 4.6 km of Knotts Berry Farm and 13 km of Anaheim Convention Center, Casa Blanca Express & Suites Cypress Buena Park - Anaheim Area offers rooms with air conditioning and a private bathroom in Cypress. The property is around 25 km from Quee...
Amenities
Pool
Air conditioner
Pets allowed
Kitchen / Kitchenette
Parking
Laundry
TV
Gym / Fitness Center
Reviews
3.5 / 5

"Average"

(209 Reviews)
100% verified reviews
I will definitely come back as a customer to this location.
Sep 2023
The location, price, friendly staff and over all great experience
Don't have anything bad to say about this location
Overall 4 stars out of 5
Aug 2023
Cheap rate at your own risk
Aug 2023
No chair to sit at the desk, love the seat recliner but no leg lifter to rest and annoying tenants or guests with the thin wall
Never will stay or recommend
Jul 2023
People smoking on the stairs and there were roaches in our room!!!!
The staff are always helpful, including the manager at the property. The clean aroma, a combination of wild flowers in autumn with a slight bit of ocean breeze.
Everything, I literally slept like someone who is on state of california unemployment insurance benefits recipient.
No towels, staff not trained,to noisy cigarette butts everywhere
We will not stay there again and I don't recommend it to any my friends or family
Jul 2023
First of all no breakfast, and the add says breakfast. The blanket was old and ugly it look liked they bought it from a second hand store . The bathroom was clean but the tub and walls looked like they are falling apart , we found a couple of roaches in the bathroom . The room also had a musty, old smell. The towels were also small and very thin and had a smell!
hotel staff/owners were very cooperative and kind .
Apr 2023
Good value and location
Apr 2023
The location was really good for food and shops. I enjoyed that the car park was large and right outside our room. The check in was smooth.
It was noisy so bring ear plugs, apart from that it was clean enough and no crackheads like the rest of LA. It was a little intimidating when we first arrived but I believe it was safe as we had no trouble.
good beds, good rest and economical.
Mar 2023
front staff was accommodating and friendly. provided extra pillow which was a plus. thank you will be back when back in town
I like that the price is so low for what you get. It really is a great value. The room is nice, clean and big. The room also had a microwave and refrigerator.
The staff is very nice and friendly. Any issues the front desk resolves promptly. The location is great, next to the grocery store and restaurants. The housekeeping staff is very friendly.
Staff are helpful. And assist whatever costumer needs
Locks, so it could be more safer and comfortable to sleep at night but there's nothing bad to say . All in all it's very good place and people. New management too
Nothing. It is outdated, reeks of black model, full of sketchy individuals, and it appears nothing has been cleaned for decades.
Everything is absolutely filthy, reeks of black mold, sheets, bathroom, floors- everything completely dirty and disgusting. I've never felt more unsafe and uncleanly in my life.
Awful didn't stay
Feb 2023
The staff really works with you. They're very nice . It's very convenient. Everything you need is right there.
The neighbors keep slamming the door next door. The ac/heater don't work. The remote didn't work but it's okay. People In other rooms kept screaming for help , too many police activity. Got harassed by cypress police department of
had a nice , easy, comfortable, enjoys stay… personable staff, comfortable bed, great water pressure and hot water( I do
Feb 2023
well lit, lots of places around (grocery, drugstore, Dollar Tree, lots of food places, gas station)…loved the shutters on the window… kept it nice and dark so we could sleep in
no coffee pot in the room, not many channels to watch on tv
The price was low. The room was clean. I love the big mirror!
I like how clean and spacious the room was and also the stuff was very helpful and offered great customer service
Nothing, everything was great .
traveling for work
Jan 2023
I enjoyed being welcomed here, very kind workers and owners were definitely a huge help thank you was again definitely somewhere my work traveling place
I cannot say anything I didn't like about this place
FAQs
How much does this hotel cost compared to others in Cypress?

The average price for a rental in Cypress is $161 per night. This rental is $88 less expensive than the average.
Is parking included with this hotel?

Yes, parking is listed as an amenity at Casa Blanca Express & Suites Cypress Buena Park - Anaheim Area. For more information, we encourage you to contact the property about where to park.
Is there a pool at this hotel?

Yes, a swimming pool is available for use at Casa Blanca Express & Suites Cypress Buena Park - Anaheim Area. Enjoy the water!
Is Casa Blanca Express & Suites Cypress Buena Park - Anaheim Area pet friendly?

Yes! This hotel is pet-friendly. For more information, we recommend contacting the booking provider about animal policies.
What amenities are available at Casa Blanca Express & Suites Cypress Buena Park - Anaheim Area?

We found 8 amenities for this rental. This includes pool, air conditioner, pets allowed, kitchen / kitchenette, and parking.