Lanzerac Hotel & Spa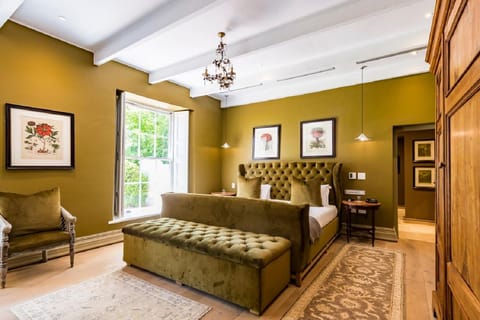 Hotel in Stellenbosch
Pool
Air conditioner
Kitchen / Kitchenette
Nestled in
Stellenbosch
, this lovely room in hotel for $218 per night is a fantastic option for your next break. The Lanzerac is situated on a private wine estate in the Jonkershoek Valley, surrounded by the Helderberg Mountains. It has a spa, two outdoor pools and one heated indoor pool.
Pool
Air conditioner
Kitchen / Kitchenette
Internet / Wifi
Smoking allowed
Laundry
Balcony / Patio
Hot Tub / Spa
TV
Wheelchair accessible
Gym / Fitness Center
Garden
Family friendly
100% verified reviews
4.8 / 5

"Outstanding"

(463 Reviews)
Wonderful service, friendly staff
Wonderful hotel. Excellent staff. Great service. Beautiful location.
Amazing on every level
Mar 2022
We booked this for a belated joint 50th birthday. The attention to detail in the room and by the staff was exceptional. What glorious memorable weekend .
Rooms were only made up in the afternoons but when they were they were thoroughly cleaned. Sometimes service was a little slow .
Very comfortable rooms, with underfloor heating in the bathrooms (very nice). Breakfast in the Deli was superb. Complimentary wine tasting also very nice. We had a perfect stay, too short, we will be back next time.
This is an exceptional hotel in a great green location surrounded by vineyards and mountains. Very comfortable room, and an outstanding breakfast. It is a bit pricy but worth visiting. I liked that wine tasting and a vine cellar visit were included in the price. They have also accommodated my request for late checkout.
I ordered extra service, i.e. dinner on Saturday evening, but did not get a confirmation. Reception could be more effective in communication with guests. Dinner with vine pairing was excellent though.
The location and room appointment
The cleanliness of the room was great however the kettle was filled with old water and an insect was decaying in the kettle. The bedding was not great. The duvet was very lite. Our room was not ready on time. No options were offered to us. The hotel needs a lounge and a diverse menu. Or at least a different menu for dinner and supper
superb and will recommend beyond a doubt!
Apr 2022
the grounds, the well laid out areas (bars, deli, restaurants), access to trails, bikes availability, old world charm, kindness of every staff member encountered, the open cellar and a very good wine tasting experience, etc!
that you had not reserved a certain quota of slots available at the spa for international travelers like us. we cannot be asked to book 2-3 weeks ahead of time. we arrived at Lanzerac after a 24h door to door travel and need time to get our bearings before making an adequate booking. I would have loved a massage on one of the three days we stayed with you.
Tha friendly staff and the beautiful area.
Stunning. Staff superb and once the high cost of staying is absorbed everything is excellent value.
A little hard to find, that's all.
Staff were brilliant and really added to the experience. Excellent food, grounds and leisure facilities as well. Couldnt recommend more
Spacious, beautiful, exceptionally clean and comfortable. The staff were all friendly and very professional.
Would have enjoyed more vegetarian meal options in the Taphuis in the evening.
Best position in Stellenbosch
Best hotel experience ever
Apr 2021
great stay enjoyed it
Aug 2022
Friendly and Helpful staff, excellent service at reception, room service and breakfast
Jan 2023
Room, bathroom, mini bar, staff, room service and breakfast
The price was high for 2 guests sharing a room but the quality of time I spent with my Personal Assistant who manages my Medical Practice at Netcare Blaauwberg Hospital, who has also become my best friend was priceless but costly. I did wish to book a Spa treatment but I was at fault by not booking well in advance. We were contacted when other clients cancelled but only got a 15 min heads up so we were unable to go due to very short notice.
We stayed there on Valentine's Day as it was my son's birthday and we were a little disappointed with the options for dinner. We felt that the menu was quite limited and the service was very rushed.
We stayed in Room 101, which is opposite to the main reception area, both people and car traffic can be loud especially given the old-style sash windows which are not soundproof (understandably). Other than this, we had a wonderful stay at Lanzerac and are already looking into next year's visit (but hopefully not in Room 101)
The food did not meet our expectations.
How much does this hotel cost compared to others in Stellenbosch?

The average price for a rental in Stellenbosch is $85 per night. This rental is $133 above the average.
Is parking included with this hotel?

Parking is not specified as an available amenity at Lanzerac Hotel & Spa. For more information, we encourage you to contact the property about where to park.
Is there a pool at this hotel?

Yes, a swimming pool is available for use at Lanzerac Hotel & Spa. Enjoy the water!
Is Lanzerac Hotel & Spa pet friendly?

Unfortunately, this hotel is not pet-friendly. Try searching again and filter for "Pets Allowed"
What amenities are available at Lanzerac Hotel & Spa?

We found 13 amenities for this rental. This includes pool, air conditioner, kitchen / kitchenette, internet / wifi, and smoking allowed.