Motel 6 Scottsboro, AL Hwy 72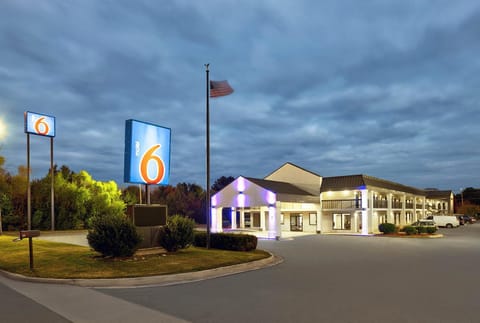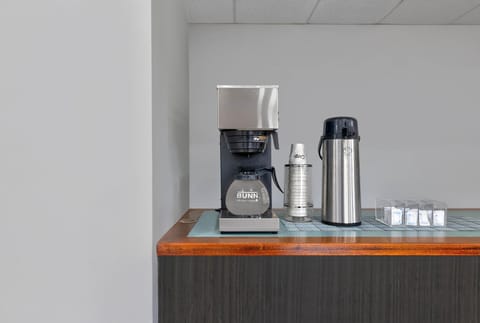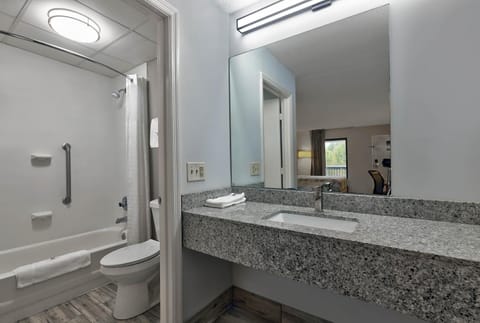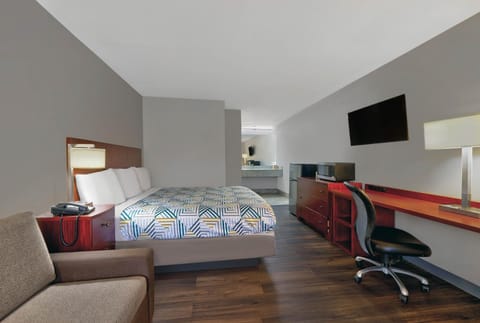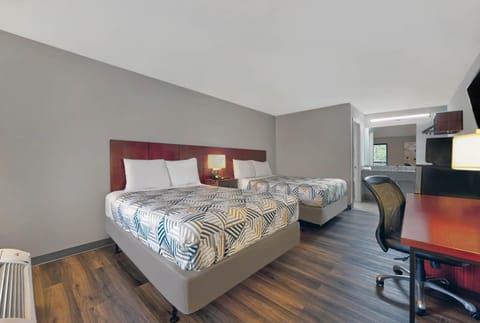 Hotel in Scottsboro, AL
Pool
Air conditioner
Pets allowed
Located in
Scottsboro
, this charming room in hotel for $62 per night is a fantastic choice for your next trip. Motel 6 Scottsboro, AL Hwy 72 offers air-conditioned rooms in Scottsboro. This 2-star hotel offers a 24-hour front desk and free WiFi. Guests can have a drink at the snack bar.
Pool
Air conditioner
Pets allowed
Kitchen / Kitchenette
Internet / Wifi
Laundry
TV
Wheelchair accessible
100% verified reviews
3.4 / 5

"Average"

(143 Reviews)
We liked the price and location.
We saw some roaches, floors were dirty, dirt spots on door frames
Convenient location but I would not recommend it.
Jun 2022
We liked the location, very convenient.
Not as clean as we would have liked. Random bobby pin on bedside table, sticky substance on one of the lamps. Walls were a bit dirty with paint chipping in places. Pillow case and sheet had a few red/brown spots on it. Shower was so slippery that I fell in it! Sign out front says "remodeled". The floors had been remodeled but that was it. Everything else was old and could use an upgrade.
other than the toilet it was very comfortable
Oct 2022
was close to the churches we were attending
the toilet was brand new but it was very wobbly.
Very clean place , comfortable bed and nice staff
it's was a very nice short sleep!!
Jul 2022
the workers was super nice!!
nothing to say that i didn't like
we really enjoyed our stay, the rooms were recently updated, and clean. very friendly staff.
Mar 2022
the spacious rooms, and accommodating staff
need coffee makers in the rooms, and when we were checking out, housekeeping kinda rushed us out even though we still had an hour before checkout time.
The room was nice and clean, and we stayed cool enough to rest the whole night.
That it didn't have a free breakfast
The room was decent, the bed was comfortable, and the hot water would melt your skin off.
The room looked like contractors stayed there, oily stains on the wall by the bed, and there was an ant problem. Also the ac/heater was missing the white vent fins so the air blew closer to the floor.
The room was big and nice. Nice, Quiet Location.
No coffee makers in the room per the amenities list. It's not that I didnt like it but the room needs some area rugs to soften the sounds and make the room look cozy...
It wasn't as clean as I preferred and they had roaches
The pool was clean the price was great
The room had nasty bathroom gum on the wall. Roaches all over the room
The men at the front desk was exceptionally nice.
A surprise in the woods.
Apr 2023
The location was excellent. There were food stores, restrauants and shopping locations right there. It was a great fishing site right there and state parks to see.
The location was convenient to stores, restaurants and the highway.
Upon arrival Rob was very friendly and welcoming. Then it got sketchy people were loitering it looked like prostitutes where entertaining older men. I literally felt like I was being watched every time I came out my room someone was there. I didn't like that my room was entered with my belongings in there while I was away. Nothing was cleaned and the same wet used towel was placed back in the bathroom. If guest don't request housekeeping the room should not be entered. My room key was deactivated so after a long day I had to walk back downstairs to get assistance and a new key. That last night I didn't sleep well people were talking outside my door walking back and forth and random door fumbling like someone was trying to enter. Literally slept with my gun right beside me, if I didn't have work in the AM I would have left. I left at 4AM as I was pulling out a car came speeding into the parking lot almost hit me. I will never stay here again or recommend it to anyone.
The location is just off Highway 72 and has a good access to surroundings
For the price I expected the room to be cleaner. There were food crumbles in the floor and food in the refrigerator. The bathroom and shower we're kind of dirty. I definitely use my own Sheets , comforter and bath towels. It's an exterior door Hotel so you can hear just about everything that's going on outside your door
The location is great. It's within walking distance of several restaurants.
The staff called me back to argue with me in regards to the comforter being dirty & my asking for it to be changed. They said they saw nothing wrong with it. There was a HUGE stain on it. Why not just change it. 🤦🏻‍♀️ No shampoo or conditioner in the room. There was only bar soap.
The hotel was decent but the rooms are receptive to the noise outside. Be hard-pressed to sleep in if the hotel is full
I would stay here again.
Nov 2022
The check-in process was simple and the receptionist was pleasant. The room was spacious and clean. Great location. The bed was comfortable.
The bed was comfortable and so was the pillows.
The room was filthy, the bathroom was worse. Greasy hand prints on the tub walls and the regular walls. Hair left in the sink. Even in the actual room the walls was dirty.
The bathrooms could've been cleaner and coffee pots in the rooms would've been great
No coffee pt in room bathroom tub looked dirty
We're going to stay there both trips in 2022
Nov 2021
Stayed there for fishing tournament so didnt eat breakfast but the location is perfect and the staff were outstanding
Staff was friendly and rooms was clean
The beds was not comfortable at all .could not sleep well . Now the rooms was clean . And people was friendly though. Just wish beds was comfortable it was hard as a rock .
Rob was great. and the place is doing a lot of work. great place for the money.
Perfect for an overnight stay. Basic amenities. Could have used a hair dryer but for the price was v
Oct 2021
Rob the desk clerk was very helpful and efficient.
Staircase right in front of room people running up and down late into the night and into early morning.
all in all it was fine. not the worst place I've been but also not the best.
Dec 2021
the room was pretty dirty. the floors had not been swept. the showers were questionable. some of the renovations looked very shoddy and rushed.
Wouldn't stay here
Nov 2022
Well it definitely wasn't as described. There was hair in the tub and on the sheets. I had to ring the bell about 5 or 6 times before I could ever get anyone to the desk. we ended up asking for a refund.
Water pressure in the shower could have been a lot better.
No blow dryer microwave didn't work bathtub floor was dirty.
excessive amount of construction workers staying on site, didn't mind the people but they would all be cooking on electric fryers outside their rooms EVERYDAY!! If there isn't a no cooking policy for the rooms, you need to implement one, then enforce it!!
How much does this hotel cost compared to others in Scottsboro?

The average price for a rental in Scottsboro is $117 per night. This rental is $55 less expensive than the average.
Is parking included with this hotel?

Parking is not specified as an available amenity at Motel 6 Scottsboro, AL Hwy 72. For more information, we encourage you to contact the property about where to park.
Is there a pool at this hotel?

Yes, a swimming pool is available for use at Motel 6 Scottsboro, AL Hwy 72. Enjoy the water!
Is Motel 6 Scottsboro, AL Hwy 72 pet friendly?

Yes! This hotel is pet-friendly. For more information, we recommend contacting the booking provider about animal policies.
What amenities are available at Motel 6 Scottsboro, AL Hwy 72?

We found 8 amenities for this rental. This includes pool, air conditioner, pets allowed, kitchen / kitchenette, and internet / wifi.