Rest and Relax Inn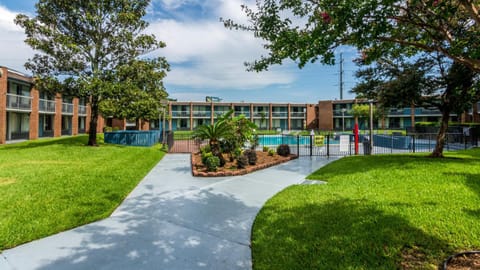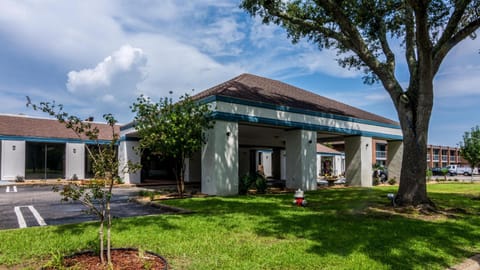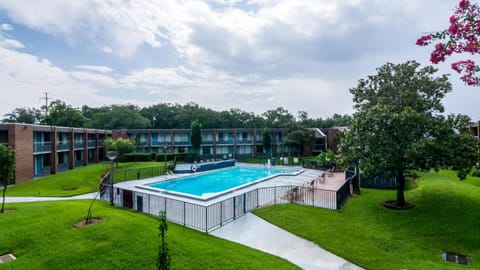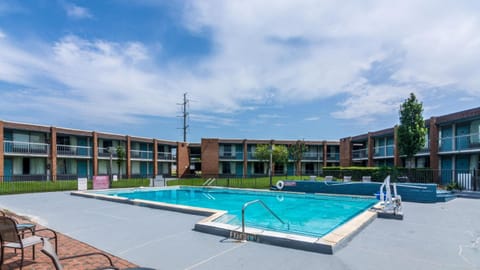 Hotel in Pensacola
Pool
Air conditioner
Pets allowed
Nestled in
Pensacola
, this attractive room in hotel for $60 per night is a fantastic option for your next vacation. Rest and Relax Inn is located in Pensacola, 3 miles from Roger Scott Athletic Complex and 3 miles from Intramural Field. Free private parking is available on-site. Each room at this property is air-conditioned and has a flat-screen TV.
Pool
Air conditioner
Pets allowed
Kitchen / Kitchenette
Internet / Wifi
Smoking allowed
Parking
Laundry
TV
Wheelchair accessible
Gym / Fitness Center
Family friendly
100% verified reviews
2.2 / 5

"Average"

(659 Reviews)
Nothing like the pictures that was posted on the Internet
Jun 2022
We wasn't pleased with anything
We wasn't pleased with anything The pool wasn't clean the room wasn't clean
Was not aware place was being worked on
Should be shut down till finished fixing up
I would rather pay a little more and stay in a clean and safe place.
May 2021
Presence of roaches and drug dealers on property, no breakfast was available, the pool was not available.
Absolutely tertrible
Jun 2021
There was nothing to like, sorriest room I've ever stayed in
When you looked at door you could see people walking by through cracks in door, I have never stayed in room with the mattress in as bad a shape, seen numerous roaches climbing on walls in room. I only stayed because I was having surgery the next morning and needed place to stay but I won't make that mistake again
The price the room was great
rooms could had been cleaner
I will not be back.
Sep 2021
The pictures were very misleading.
I didn't like the STAINED bedding, moist carpet, muggy room, and the smelly bathroom.
The only thing I liked about the property was its location.
There is no quality in this inn. It is run down. The bed is hard and pillows flat. I could not sleep a wink while there. To tell you the truth, I was looking forward to leaving. I made a reservation here thinking it would come with breakfast. Not even close. The coffee was creamer with water. No food in sight. It seemed to pain staff when I asked for toilet paper and clean towels. When we decide to use their laundry facilities, they could not provide coins for the machine. I had to drive miles looking for some place that would have mercy. After swimming in the pool our cloths smelled like urine. I would not recommend to anyone especially for the price.
my stay was not what I expected it to be . I was very unsatisfied.
Jul 2022
the only thing I enjoyed was the pool and staff was very friendly
the rooms were horrible and the mattress on the bed was lumpy and the were animals running across the floor and when the air was turned down the roaches came out so many roches . they were even in the refrigerator when we opened it.
The location your close to everything.
The staff is very disrespectful, the rooms are nasty, there's no breakfast/coffee like the website says, they increase the price with no notice and they stock you while your there.
It was a nice start.
Jul 2022
The carpets need to be replaced,inside and out.
DO NOT RENT FROM THIS PLACE!!
Sep 2022
The location. It is located around several restaurants and business's.
ROACHES!! Killed 3 our first night and 5 second night. We had to throw away food we had just bought. Beds are falling through bed frames. Room was not cleaned very well. We left on second night due to roaches and was only refunded 1 night. Was just glad to get out of there.
The room was adequate for my needs and I have no major complaints.
Dec 2021
The lighting outside the room was very good and comforting. The pool was gorgeous, but it was a little too cold for me to use. The room had plenty of space.
There are not nearly enough electrical outlets. It had a refrigerator, microwave, TV and coffee maker, but one always had to remain unplugged. The switch on one of the lights next to the bed was broken, so I only had one light. There was no table to eat at. Only a small accent table that was too short and not very big. Room could use some sprucing up.
The ladies at the front desk. They were extremely friendly. That is the only thing that place had that I can say was pleasant.
First there was a Crack in the door. The Bed was a King size bed that had 2 pillows that barely made up one standard size pillow. The sheet and coverlet (NO BLANKET) on the bed when you hold them up TOGETHER were see-through and had warn out spots in them . There was a roach in the bathroom. We couldn't walk barefoot, because our feet stuck to the carpet it was sticky and nasty. We went to Walmart and bought , pillows, sheets and a blanket. We booked 3 nights left after 2 couldn't stay another night. Just lost that money and cut our vacation a day short. Just couldn't do it. Lesson learned I guess.
The guys working on the rooms were nice.
This was the dirtiest, management has skimped on every possible thing they could. I had two small throw pillows for my bed. No free breakfast as advertised. The place is being remodeled and I wouldn't have stayed. I may never stay at a quality inn again.
The employees house keeping and grounds men were very nice and helpful .
They ran my card 20 times for 1 day
Worse hotel I've been to in years and would advise everybody not to stay there.
Dec 2022
The bed was comfortable and the pillows were too.
We had no towels and wash clothes or soap when we got to the room. The tub had brown rust inside where you had to stand or sit to use it. The comforter had red sticky spots on it. The shower curtain was stained and dirty.
the room was full of roaches. we had to go buy spray just to sleep at night and the carpets was soggy feeling and dirty
Paid hotel a month prier to stay. Room had a bad smell, roaches in room and refrigerator didn't work. Next day checked out and hotel final had receipt were I paid in advance. They still charged me $171.00. So now I'm fighting to get a credit back on my card. Also tried talking to manager (who is the only one that can reverse or give credit) and she would not talk to me. She had one of the attendants relay messages to me. Very poor service and not very business like management.
Roaches and stench in the room
Staff ,and location but I had one problem the was sex activity in parking lot and some of the furniture and lamps was no good But other than that good service and staff
Room seemed cleaned but bathroom was still somehow dirty from the last client. Dirty towels were still in the bathtub.
Worst hotel of all time
Jul 2021
Roach infested drug smelling run down and broken phones worst quality inn I have ever seen. My family vacation in Pensacola was ruined and we had to drive two hrs to panama city to find a place to stay at 3am with my family of 8
could use extra blankets! better water pressure
Oct 2022
We had to cancel the reservation after we tried de eral times opening the door due to the key malfunction .the staff never sent someone to help us .
Tv broken, room was dirty, lights were broken, door connected to the other room was broken! For the price , it's a completely rip off
They gave us a King for 3 people because they ran out of double beds. The room they ended up giving us was unfinished. No chairs, no hair dryer. Floor was dirty. Staff didn't know what they were doing when I talked to them.
the shower was break and dirty, the room was terribly dirty, the bed dirty, the carpet dirty, all the room was horrible. I am sure that it was the worst room in which I have been. the pictures isn´t real.
The pictures are not what they are in person
It was disgusting. I had to get a refund. Nothing like the website or pics
I had to pay a $100 cash deposit and at the end of my stay didn't get it back because of makeup stains on the pillows. Absolute scam. DO NOT waste your money here. the rooms are covered in dirt because of "construction". Save yourself time and money and stay somewhere else.
Everything was broken or didn't work. The tv didn't have any signal. The curtains had burn holes in them. The drawers were broken, also all the the tables had all the paint scratched off. For such high price they can afford to fix it up. Will never be staying there.
Both of the rooms were infested with cockroaches. There was also big cockroaches outside the hotel.
This hotel should be shut down!
Sep 2021
Bed without a V shaped hole in the middle...Have towels in the room b4 arrival...Price too high!!! Stayed 1 night they charged me for 2.
How much does this hotel cost compared to others in Pensacola?

The average price for a rental in Pensacola is $146 per night. This rental is $86 less expensive than the average.
Is parking included with this hotel?

Yes, parking is listed as an amenity at Rest and Relax Inn. For more information, we encourage you to contact the property about where to park.
Is there a pool at this hotel?

Yes, a swimming pool is available for use at Rest and Relax Inn. Enjoy the water!
Is Rest and Relax Inn pet friendly?

Yes! This hotel is pet-friendly. For more information, we recommend contacting the booking provider about animal policies.
What amenities are available at Rest and Relax Inn?

We found 12 amenities for this rental. This includes pool, air conditioner, pets allowed, kitchen / kitchenette, and internet / wifi.