Belleair Beach Resort Motel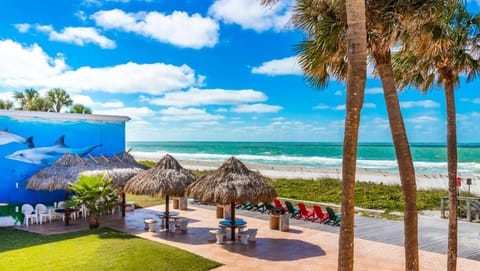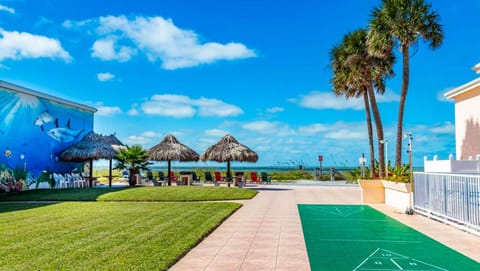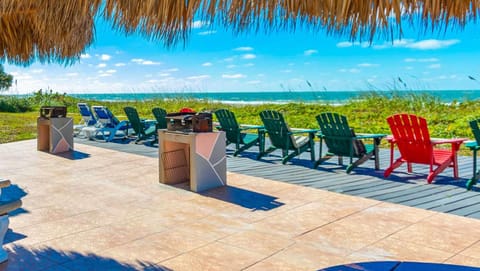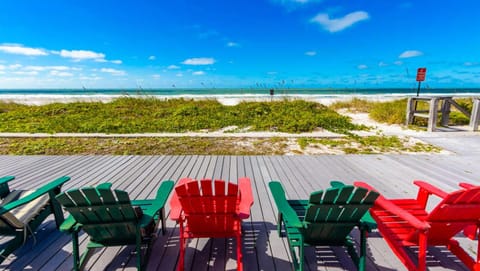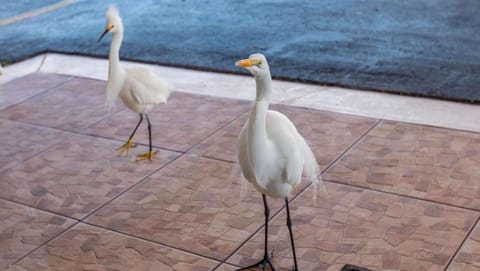 Hotel in Belleair Beach, FL
Pool
Air conditioner
Kitchen / Kitchenette
Nestled in
Belleair Beach
, this attractive room in hotel for $110 per night is a fantastic option for your next vacation. Located in Belleair Beach, 4.5 miles away from Clearwater Beach, Belleair Beach Resort Motel provides accommodation with an outdoor swimming pool, free private parking, a private beach area and barbecue facilities.
Pool
Air conditioner
Kitchen / Kitchenette
Internet / Wifi
Smoking allowed
Parking
Laundry
TV
Beachfront / Waterfront
Map of Belleair Beach, 

FL
100% verified reviews
4.1 / 5

"Excellent"

(2,259 Reviews)
I WANT TO COME BACK!!!!! LOVELY MOTEL
Apr 2022
What a sweet place to stay....VERY clean for such an older motel...we loved it and would recommend it to all our friends and family!!
Bathroom was small and could use a bigger shelf to put our toiletries on
We were able to check in early without issue.
Seems to be a draining issue on the main floor. Had to walk through deep water to leave.
We only stayed one night but it was a nice place with friendly staff. The beach is right out back.
Nice simple spot right on the beach:)
Apr 2022
We loved that the motel is right on the beach. It's a quiet beach in a residential area, which we didn't mind at all. We ubered around or took the Jolly Trolley, but it would be more convenient to have a car. We liked having a kitchenette, too. And there was a book nook with some good reads!
The kitchenette could use better supplies (faulty toaster, one stovetop burner broken), but the room was airy, bright and comfortable. It's a good two mile walk to the nearest trolley stop so it was hard to get around; I would rent a car next time. Liked the charcoal grills but wish they were gas.
Especially loved the cleanliness, location, simplicity
well is not a resort, is a motel and is very tier and day it, stock on the 1970th. It has lots of potential but we will not go back ageing. The pictures look great but the reality is deference
For the price and pictures to represent reality
Very nice beach location.
We really liked the small quaint old fashioned motel style of this place. It is clean and comfy
Jun 2020
Very clean room, within steps of the beach, not a tourist town. Office staff was very helpful. Easy check in
There needs to be a mar or rug inside of your room because as hard as you try you can't get sand off you feet then you track it into the room. I hate sand on my feet when I get into bed. Also there is no blow dryer or ironing board and iron.
Very clean room. Check in was a breeze and if in the area again would choose this location due to the proximity of everything.
Very nice place but not for a group of people in their late 20s
Jan 2022
The rules were strictly enforced. Quiet time after 10 and the pool closing at dusk (the website said 10pm). They did let us be loud until 12:05 on New Years - security showed up at my 84 year old mother's room......
will stay there again. Kathy at the desk is very friendly.
Jan 2022
very clean, property is right at the ocean
Very clean. Peaceful, lovely, quiet beach. Great location to all areas Staff is very kind!!! Definitely will b back
could not walk to restaurants or bars
Very clean and nice little spot on the beach.
excellent and kathy was an amazing and very pleasant. we will definitely be going back
Mar 2022
very clean and convenient to everything we needed
Would definitely stay here again.
Jul 2022
Very affordable. Grounds and rooms were very clean quiet area and not crowded on the beach. Staff were super nice and helpful as we had nkt been to this area before.
We rebooked for next year. Loved the private beach, grills, laundry and pool
Mar 2022
Venus restaurant was great. We have rebooked with a kitchen so will probably do more breakfast in room .
Upper floor with a beach view balcony
Pity no coffee or light breakfast available
Total over prince forxwhat we got.
we were only here for one night but will definitely return for a longer stay
Dec 2022
this property is absolutely beautiful. right on the beach, very clean and staff is very friendly.
there was nothing to dislike.
Great getaway location. Peaceful and relaxing!!
Jan 2022
This motel is a gem! We looked for a quiet getaway and this was perfect. Only steps from the beach, very friendly and accommodating staff. Definitely recommend and look forward to visiting again.
Lovely area in Belleair Beach.
Oct 2021
They weren't that busy at the time and it was our first visit there so we were offered an upgrade to a room with a kitchenette. Which was nice 😊 The beach was lovely and the views were wonderful.
The pool is nice but small and no shaded areas. It's an old Florida kind of place which we enjoy but not everyone's cup of tea.
They have done a wonderful job redoing especially the outside… we have been coming here for almost 30 years
That used to be you stepped outside and you were on the beach so probably an upstairs room would be a better option as you could see the ocean better too much brush and plants on the bottom floor to see the ocean
Overnight stay, enjoyed the ocean
May 2021
Front desk staff wasn't very friendly
The staff was fabulous at the front desk including housekeeping. George was also helpful greeting us at the door.
Not the best. Room 101. No view of ocean. Only ocean view in 4 of your rooms.
Sep 2022
To pay $300 for the night should have been a resort. Expected more for the price. We were not comfortable. Little sleep.
Wonderful Memories made here will last a lifetime
Jul 2021
The room with balcony that was private and had the most awesome view of the gulf, the room size was more than expected
the rooms and location is perfect
Great View and close to many restaurants.
Nov 2021
There was no breakfast offered.
No paper towels, the heat did not work, it was Nov and it got a little chilly at night. No bathmats on the tub which is very dangerous.
There was no breakfast for this location
If I had hot water in the shower and had no sheets
I like the old motel feel and the ease of access to the ocean. But, if updates aren't done I wouldn't stay there again.
Sep 2022
The proximity to the ocean, large room, tiki hut covered picnic tables (great to sit at during the rain), there was a pool, beach was peaceful. Staff was very responsive to a few requests made. Loved the grassy areas- what's their secret! Outside murals were fun. Met some really nice people.
Bathroom vanity needed replacement, bathroom door was peeling, caulk around tub had mold stains, shower nozzle was black, strings for blinds were broken, no one enforced quiet time at 10pm rule, pool closed at 8 (That's when I'd want to use it- when it's too dark on the beach). Didn't have a beach view or balcony on room- our fault for not specifying, probably. There was a hot tub in the ad, but no hot tub on site. Lastly, a palmetto bug jumped out of a dresser drawer the day we left. There were some rude guests who smoked right outside their rooms on the sidewalk area and who were loud at 1am and on the beach on Sat.
Perfect little piece of heaven
Apr 2021
The property is quiet and great staff.
We have been here 2 times before and as this motel is a bit older it is a quiet and clean place... but not this time. Within 5 minutes of walking on the tiled floor (the whole room smelled wonderfully clean) my husband and my feet bottoms were black with dirt! The bathroom walls had two long pieces of hair that were very obvious when you were in the bathroom for more than 1 minute.
We stayed here for only 1 night before getting in to our condo on Saturday, but we did love it!nd w
Apr 2022
The patio and outdoor area was exceptional. Great for families!
The parking was tight but couldn't be avoided.
This isn't a pamper you hotel. It is an amazingly clean , quant little place that allows you to spend more on attractions. So close to the beach you can just chill if you like.
The only thing good is the location. Oceanfront and Belleair Beach is convenient.
Checking in, the lobby smelled terrible. That should have been my 1st clue. The pictures look much better than the actual room. It literally was a roof over our heads. The bathroom was clean and the sheets smelled like bleach so that was good. Otherwise, if we hadn't prepaid, we would have left. We were only in the room for about 6 hours after going out for dinner and watching football games then leaving very early for our flight.
perfect old Florida getaway
Apr 2022
the ocean view rooms smelled a little
We will do it again!
Dec 2021
the location was perfect! the sunsets amazing, so close to the water everything was ideal even with an oven to fix thanksgiving dinner. Being on the second floor made it possible to enjoy the scenery without leaving the room. This was good because healing from surgery made it difficult to really enjoy the beach. However, my friends did and I did as well with my sandhelper wheelchair.
There were stairs only, while it was a challenge to go up and down with recovery. IT was also a great way to push the recovery. we also had a key issue after hours. When all was said and done, the customer service was excellent.
How much does this hotel cost compared to others in Belleair Beach?

The average price for a rental in Belleair Beach is $224 per night. This rental is $114 less expensive than the average.
Is parking included with this hotel?

Yes, parking is listed as an amenity at Belleair Beach Resort Motel. For more information, we encourage you to contact the property about where to park.
Is there a pool at this hotel?

Yes, a swimming pool is available for use at Belleair Beach Resort Motel. Enjoy the water!
Is Belleair Beach Resort Motel pet friendly?

Unfortunately, this hotel is not pet-friendly. Try searching again and filter for "Pets Allowed"
What amenities are available at Belleair Beach Resort Motel?

We found 9 amenities for this rental. This includes pool, air conditioner, kitchen / kitchenette, internet / wifi, and smoking allowed.