Garggi Kumarakom Village Homestay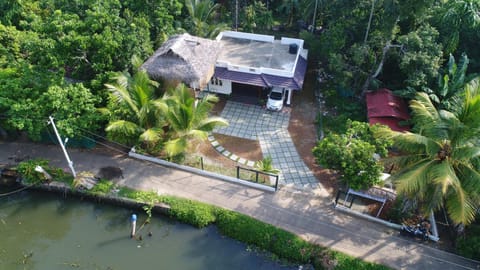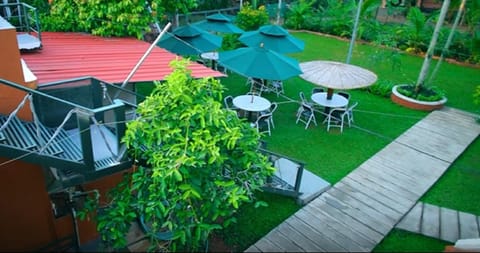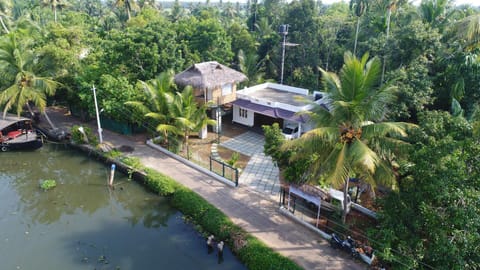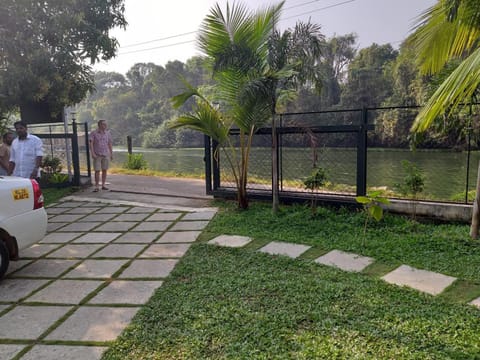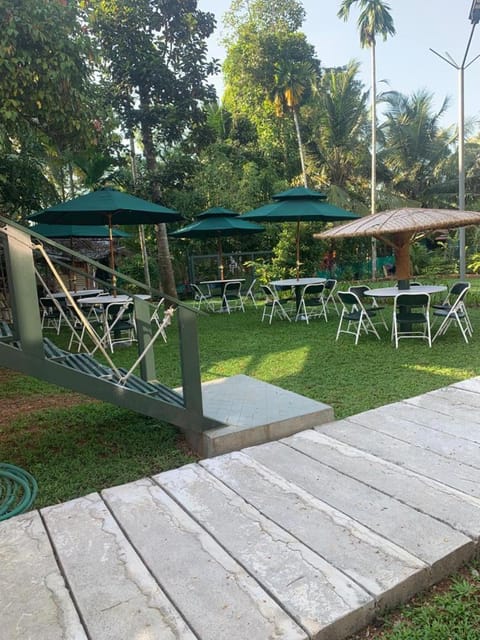 House in Kumarakom
Air conditioner
Parking
Laundry
Nestled in
Kumarakom
, this attractive entire house for $24 per night is a fantastic option for your next vacation. Set 49 km from Cochin Shipyard, Garggi Kumarakom Village Homestay offers accommodation with a garden, a terrace and room service for your convenience. Guests at the homestay can enjoy a vegetarian breakfast.
Air conditioner
Parking
Laundry
Balcony / Patio
TV
Garden
Family friendly
100% verified reviews
3.9 / 5

"Good"

(51 Reviews)
Very well maintained place. good for couple of families and friends.
Very nice homestay to just chill over the weekend.
Oct 2021
Very friendly owner and caretaker. Excellent property for the price point. Located on banks of a canal from which boating is easily possible.
Access road is a bit narrow, but its not the property's fault. Bathrooms should have been bigger,
very beautiful, homely stay, luxurious feel, amazing housekeeper and order, can order food from outside too north indian available
The property sits in a calm and peaceful area beside the lake which makes it very convenient for boating. The caretaker Ms. Sheeja was very cordial and accommodative. She arranged a boat for us and the trip was fun. The breakfast was delicious and the overall experience was great.
The way to the property is a bit narrow.
Resort like hospitality at a Homestay
Jan 2022
The hospitality was amazing. Ratheesh went above and beyond to make us feel comfortable. He made sure that we knew our meal options, that we had drivers to take us around (even for midnight mass) and that we have a translator in case someone was most comfortable with Malayalam. He also helped us with our luggage up and down the Treehouse. The location was great; we stayed right next to the Vembanad Lake. The Treehouse was big enough for three of us and there was space to put in a mattress for the third person of our party. The boat rides on the lake arranged by Garggi were cheaper than the others we spoke to and the early morning view was magnificent. The guide for our boat ride was very informative about the flora and fauna of the lake and we saw and learnt a lot of fun things. The meals at Garggi were delicious. They even let us use their kitchen when we wanted to cook for ourselves. The whole place has a very resort feel to it (even though it is called a homestay) and it was clean and well furnished and decorated. The hospitality team also fixed our electricity issues very quickly and they even called us after to ensure that things are alright.
They can do a bit more minor maintenance in the room. The bathroom lock was broken and there was a bug problem (ants and spiders). The water in the bathroom was very hard; there was an odour in the first day, which didn't turn up on the last day and it made our skin a bit drier than normal. However, there are so many positives for staying at this establishment that these things weren't very bothersome, we just rolled with it. Also, I am quite sure that if we had raised any objection to the things I just mentioned, the hospitality team would have certainly helped us with them. It is a great place for its price range, especially in this location.
Rooms are clean n neat/ moreover good service . Secondly location is beautiful since it's by the side of the lake . Bathroom facilities are good 👌
Only drawback I found the approach road is very narrow to reach home stay. Need to be fixed proper sign boards at the entrance road to reach the place
Photos shown doesn't live upto its expectations and had a very hard time since the AC was not working and it was so hot.
Jan 2023
It's a very nicely done up homestay with big rooms and a lot of green open space (lawn/garden.) Bathrooms are huge with heater etc. Sheeja cooks at the property and any specific requests for breakfast, lunch, dinner can be made to her. It's a very calm and serene place to stay and faces the lake. Various cute places in the property to sit and just enjoy the place. Any houseboat ride can be arranged by them and the houseboat picks you up from the property itself. The owner is also very helpful and available if anything is required. Swiggy/Zomato also delivers to this place, if required.
Pethaps a normal stay for bachelors on a bike ride
Nov 2021
I guess the Boat ride was less expensive comparing to the amount that the tourists have yo pay.
I booked a bigger room for 3 people, when i reached i got a double room. Missing basic amneties like a Glass and water jar. Meals was way too expensive. Bathroom was not properly cleaned..found towels used by people who stayed earlier. And they keep on asking for balance amount on the check-in day itself which was kind of irritating. The road to thd stay is way too narrow. If you get snother car coming in the opposite direcrion, the only way is to reverse or get yor car inside another person's property. These are small things for sure.. but when these minor issues keep on accumulating the small trip becomes way too of an unhappy experience.
The rooms were clean, extraordinary, and the staff was amazing. They went over and beyond to help
Feb 2022
Everything is extraordinary. Great one among others ☺️
Nothing to describe everything perfect and extraordinary🙌
Clean homestay with very good lake view. Calm and quite place . . Kumarakom bird sanctuary is near by. Loved the lake side evening walk and boating.
Rooms are smaller than expected
Breakfast was really good. Support staff was excellent. It was an excellent one night stay for us. Really enjoyed.
Homestay location is really good but the by road from the main road to the home stay is narrow. I don't think anything can be done to improve the road.
Not so good it's ok. Iam disappointed.
Nov 2021
Breakfast was good enough
Breakfast was good. Also the house caretaker was helpful.
Very narrow road and difficult to find the property.
How much does this house cost compared to others in Kumarakom?

The average price for a rental in Kumarakom is $48 per night. This rental is $24 less expensive than the average.
Is parking included with this house?

Yes, parking is listed as an amenity at Garggi Kumarakom Village Homestay. For more information, we encourage you to contact the property about where to park.
Is there a pool at this house?

We didn't find pool listed as an amenity for this house. It may be worth double checking if a pool is important for your stay.
Is Garggi Kumarakom Village Homestay pet friendly?

Unfortunately, this house is not pet-friendly. Try searching again and filter for "Pets Allowed"
What amenities are available at Garggi Kumarakom Village Homestay?

We found 7 amenities for this rental. This includes air conditioner, parking, laundry, balcony / patio, and tv.