Hydrangea Cottage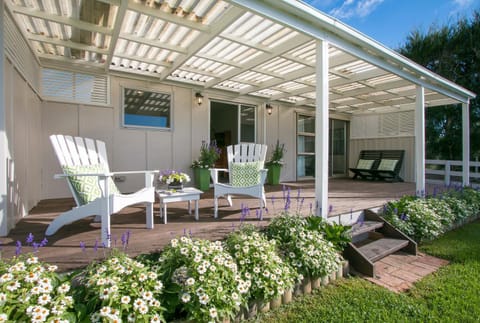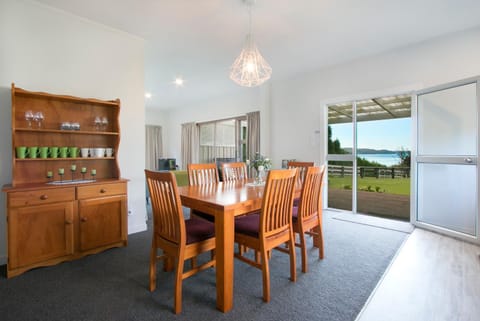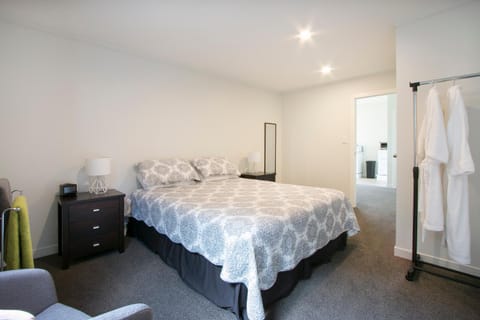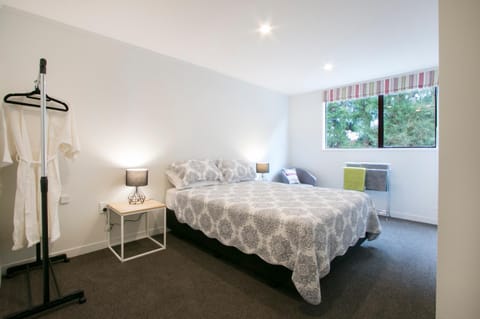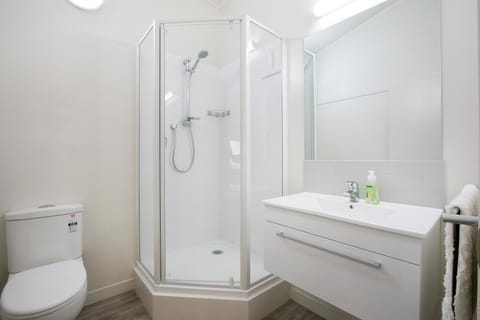 House in Bay Of Plenty
Kitchen / Kitchenette
Internet / Wifi
Parking
Situated in
Bay Of Plenty
, this lovely entire house for $118 per night is a fantastic option for your next break. Set in Katikati, Hydrangea Cottage offers accommodation with a patio and free WiFi. This holiday home features a garden and free private parking.
Kitchen / Kitchenette
Internet / Wifi
Parking
Laundry
Balcony / Patio
TV
Beachfront / Waterfront
Garden
100% verified reviews
5.0 / 5

"Outstanding"

(151 Reviews)
Peaceful and relaxing just wished we could of stayed longer.
Oct 2022
Words can not do this property justice it was absolutely amazing best of the best.
We thoroughly enjoyed our stay. Everything is so clean. The view from the property is so nice. Also hosts were so welcoming. We would have loved to stay longer.
Perfect getaway for some peaceful time out.
Nov 2022
We had such a lovely stay with Janet & Noel. Place was lovely, quiet, private and very comfortable and had all we needed for our stay.
Was a beautiful lovely homely place to stay with lovely couple as hosts
Could not fault the accomdation at all
Warm and friendly welcome. Calm and serene setting. Peaceful
Very easy. Hosts met us on site. The property was lovely and quiet with wonderful views. Janet & Noel were great hosts, so friendly and welcoming. Thanks so much
amazing relaxed stay we loved it
Oct 2022
this property was amazing
This place was by far one of the best places I've ever stayed. The peace and tranquility was heaven. The hosts were very friendly and accommodating to our needs. The view was spectacular, the facilities were superb. Had everything we needed plus more. Loved the decor. Felt like home away From home. I spent hours on the deck gazing at the beautiful night sky. I would rate it more than 10/10 if I could. I will definitely be back to enjoy this piece of paradise again.
Could not fault the experience.
Nov 2021
The welcome, facilities, location and view.
lovely hosts, exceptional view, everything very comfortable and attractive.
Sep 2022
the view and comfort were both amazing
A delightful relaxing spot with every convenience in the cottage.
Mar 2023
The property was lovely with beautiful views and in particular the wooden chairs on the verandah were very comfortable. A lovely spot for a coffee or wine no matter the weather.
It would have been nice not to need to take the car out to the beach but we knew this before we arrived so not a surprise.
The perfect property for a small group who love a quiet location with great access to the surrounds
Dec 2021
The perfect home away from home
absolutely wonderful just like coming home our host was soo warm and welcoming.
Jul 2021
the location was breathtaking an the honey for breakfast was delicious.the cottage was so clean and the bed was soo comfortable and loved greeting from alfred the cat and the hen at the door when we arrived an when we woke up.plus the hot pools bathing in it under the stars our skin felt like silk,my husband leg got natural healing.
our time was not long enough.
The location, the view, the layout and size, the hosts, all were amazing. Loved the spacious lawns and garden, cottage was really clean.
Nothing that was not to like.
Private,restful.relaxing.
Feb 2023
The house was fantastic,lovely and clean.ahosts were amazing couldn't do enough for us.
The hosts Janet and ,Noel were so welcoming and gave us the run down about the place and the area, great hosts so friendly 😊
Great place, lovely hosts and a relaxing stay
Jun 2021
the facility was lovely it was clean and tidy - well presented with all the necessities required, within easy walk or ride of the local attractions and it was somewhere i had never been before so the hosts told us about the local things to look out for - I would have liked to saty longer - maybe next time?
The weather could have been warmer - but that is not something anyone can control
The cottage is lovely, exceptionally clean with a nice view, feels peaceful and serene~despite we arrived late, we were welcomed by our warm hosts. Really enjoyed the stay, will come again next time!!
Exceptional Place - Magic
May 2021
The cottage has a sea view, it's large, airy, exceptionally clean, modern inside with everything you could need - fully equipped kitchen, 2 Dbl bedrooms one with King bed, comfy lounge and porch. We actually couldn't believe we paid so little for such a gorgeous property, and it's so peaceful . Waihi Beach is a few minutes drive for shops and restaurants. We will stay again, the hosts are lovely and take care of you. Use sat nav or Google maps, as Athenree Rd, the main Rd veers off to the right, and the main road changes name to Steele Rd. Keep a look out for 139, if you miss it pull into 135, veer onto the grass just in the gate by the avo trees there is a sign to cottage and park in front of the big garage. This is a great place to chill, wind down, and enjoy the view to Bowentown and Matakana Island. One of the nicest accom places we have found in NZ
Exceeded our expectations in every way!
Jun 2021
Style, comfort , view and a great kitchen !
perfect in every way
Apr 2022
stunning view, spotlessly clean and comfortable house. kind and generous hosts.
Tranquility at its finest! Simply stunning
Oct 2022
Stunning location, quiet, tranquil, the most amazing spot for a break!
Nice property, clean, comfortable, well equipped and laid out
Sep 2022
really nice location, quiet, well kept grounds, nice views out over the harbour
A little bit of paradise
Feb 2023
Really good size 2 bed cottage with parking and beautiful views
Nothing! Just wish I'd been able to stay for longer!
quietness, view, friendliness, facilities, space
How much does this house cost compared to others in Bay Of Plenty?

The average price for a rental in Bay Of Plenty is $173 per night. This rental is $55 less expensive than the average.
Is parking included with this house?

Yes, parking is listed as an amenity at Hydrangea Cottage. For more information, we encourage you to contact the property about where to park.
Is there a pool at this house?

We didn't find pool listed as an amenity for this house. It may be worth double checking if a pool is important for your stay.
Is Hydrangea Cottage pet friendly?

Unfortunately, this house is not pet-friendly. Try searching again and filter for "Pets Allowed"
What amenities are available at Hydrangea Cottage?

We found 8 amenities for this rental. This includes kitchen / kitchenette, internet / wifi, parking, laundry, and balcony / patio.