Hostal Colonial Masiel SANTIAGO DE CUBA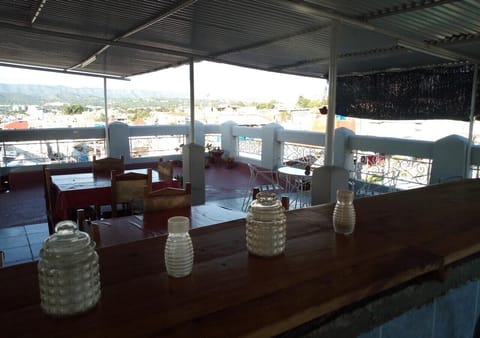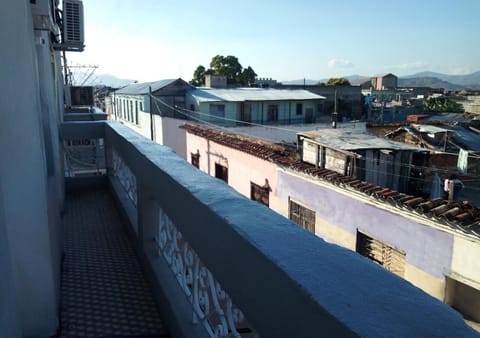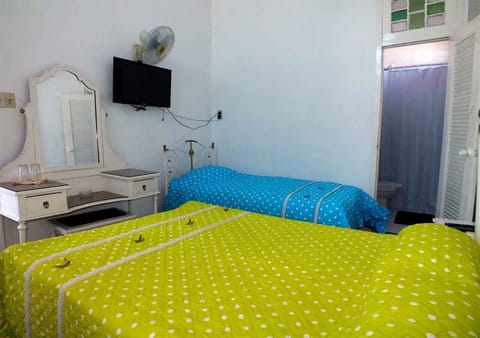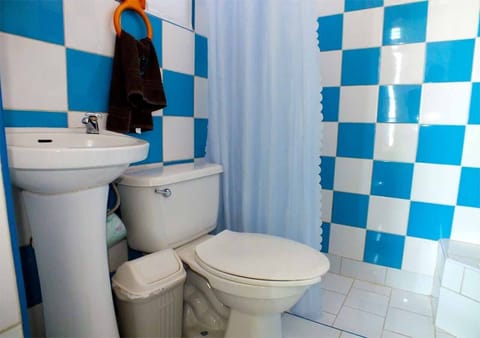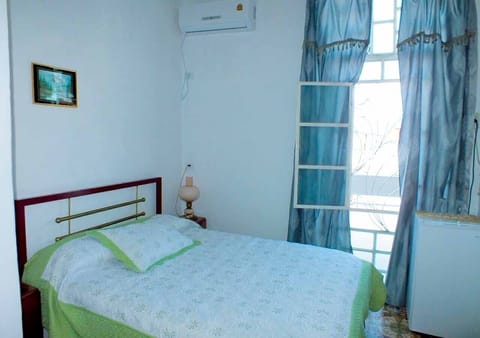 House in Santiago de Cuba
---
Reasons to book
People love it here
Guests give this property a top rating
Includes essentials
Kitchen / Kitchenette, Air conditioner, Balcony / Patio and more
Book with confidence
We partner with the top travel sites so you know you're getting a great deal on the perfect rental
---
About this house rental
Located in
Santiago de Cuba
, this charming entire house for $29 per night is a great option for your next trip. While you're here, you can enjoy all the comforts of home and more, including a rainfall showerhead and a refrigerator, as well as WiFi and a coffee/tea maker. Other amenities include laundry facilities, towels, kitchenware and utensils, and a toaster.
Amenities
Air conditioner
Kitchen / Kitchenette
Smoking allowed
Laundry
Balcony / Patio
House in Santiago de Cuba
---
Reasons to book
People love it here
Guests give this property a top rating
Includes essentials
Kitchen / Kitchenette, Air conditioner, Balcony / Patio and more
Book with confidence
We partner with the top travel sites so you know you're getting a great deal on the perfect rental
---
Reviews
5.0 / 5

"Outstanding"

(3 Reviews)
5.0
Apr 2023
The best and only way to experience Cuba is to stay with a Cuban family. The friendliest, most gracious, most soulful people on Earth. Masiel and Samuel are gentle, caring hosts who take great pride in giving their guests a wonderful experience in Santiago. Their home is only several blocks from the Center, which is a good distance for quiet respite. The breakfast was simply fabulous!! The air conditioning was as cold as we needed to refresh ourselves and sleep well, and the showers were warm. Those are the most important things. The beds, the toilet paper, the towels, are the best that a Cuban family can obtain. If you want better, bring it with you and leave it for them! In fact, bring everything you can for the people you meet! Extra medicine, clothes you don't wear, art supplies, toilet paper. You will be most happy you did.
FAQs
How much does this house cost compared to others in Santiago de Cuba?

The average price for a rental in Santiago de Cuba is $39 per night. This rental is $10 less expensive than the average.
Is parking included with this house?

Parking is not specified as an available amenity at Hostal Colonial Masiel SANTIAGO DE CUBA. For more information, we encourage you to contact the property about where to park.
Is there a pool at this house?

We didn't find pool listed as an amenity for this house. It may be worth double checking if a pool is important for your stay.
Is Hostal Colonial Masiel SANTIAGO DE CUBA pet friendly?

Unfortunately, this house is not pet-friendly. Try searching again and filter for "Pets Allowed"
What amenities are available at Hostal Colonial Masiel SANTIAGO DE CUBA?

We found 5 amenities for this rental. This includes air conditioner, kitchen / kitchenette, smoking allowed, laundry, and balcony / patio.