Bayview Cottage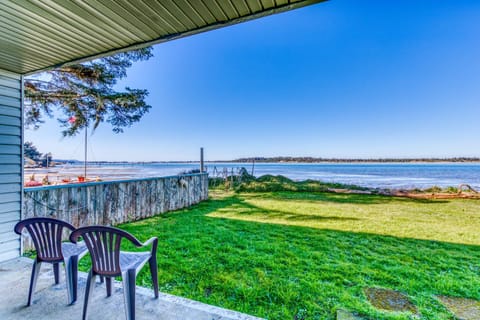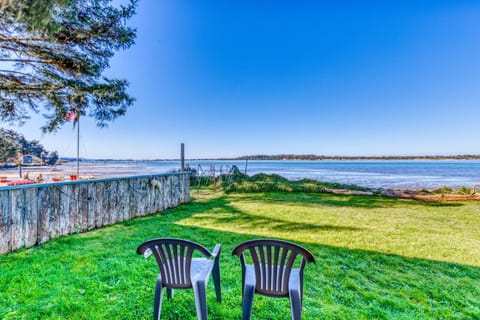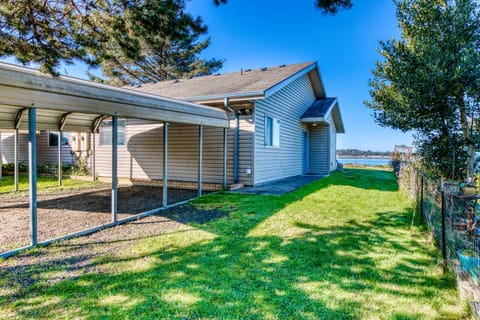 House in Coos Bay, OR
Kitchen / Kitchenette
Internet / Wifi
Parking
Situated in
Coos Bay
, this attractive entire house for $64 per night is a great choice for your next trip. Located in Barview, 47 km from Coquille River Lighthouse, 11 km from Cape Arago Lighthouse and 39 km from Umpqua Lighthouse, Bayview Cottage provides accommodation with a patio and free WiFi.
Kitchen / Kitchenette
Internet / Wifi
Parking
Laundry
Balcony / Patio
Dishwasher
TV
100% verified reviews
4.0 / 5

"Good"

(14 Reviews)
House was okay for what we needed but would not recommend for a family stay, Shady area of town.
Feb 2022
We needed a place to stay while we did Coast Guard School and it met those requirements for 3 grown men,
The actual area was pretty sketch, I would not let my family stay or want them to stay in the area.
Beds were not comfortable at all.
Very well equipped kitchen. Hi
Beds are a bit short if over 6 feet tall.
Bay view delight, your private, cozy front seat to the great outdoors in Charleston, OR.
May 2022
The view of the ocean inlet was calming and helped me through some difficult times to secure a new home in relocating to Coos Bay. Front seat to sunsets from the dinette or relaxing in the living room. The cottage had the privacy I crave but close to all area attractions. Kitchen was compact with all the pots, pans, and appliances needed. Bonus was free laundry use to take home clean clothes :-).
The hot water took more than several minutes to "appear", especially for bathroom and kitchen sinks. The cable guide was a bit irksome; needed a printed guide to the on-screen guide. And with everything else supplied it was a miss not to have tissues available.
The view from the living room and dinning room were very nice !!
Very nice place inside. Lawn overgrown. Lack of communication with property management. Text only.
Jul 2022
When we tried to put keys back in lock box, the lock wouldn't work. Texted vacasa, the rental managers.they said to put key in lock box. In the end, we locked keys in the house because we needed to go and was unable to get help. Will not rent from vacasa rentals again because of the lack of customer service. Rather than talking to human, it was a texting frenzy. Needing to leave, but trying to wait for texts back was frustrating. We had to get to our flight. And the lawn was overgrown.
didn't spend much time at house, mostly to sleep
Sep 2021
nice quiet neighborhood, beautiful view, centrally located close to town and fishing
furniture very uncomfortable as were beds, take a foam to put on mattress
liked it was a keyless entry and very home like. Also liked that each room has its own heater for warmth and comfort. liked that everything was at an ease of under standing where things need to be returned.
did not like there was only one small roll of toilet paper for a 4 night stay. did not like that there was no way to make a full cup of coffee or tea as there was no type of sweetener, did not like we where there for a family member passing.
We enjoyed our stay very much. It was very peaceful.
Aug 2022
It was very quiet and peaceful. Really enjoyed watching the tide come in. It was well stocked in the kitchen. I also enjoyed the puzzles that were offered. It was nice to have a washer and dryer available.
How much does this house cost compared to others in Coos Bay?

The average price for a rental in Coos Bay is $125 per night. This rental is $61 less expensive than the average.
Is parking included with this house?

Yes, parking is listed as an amenity at Bayview Cottage. For more information, we encourage you to contact the property about where to park.
Is there a pool at this house?

We didn't find pool listed as an amenity for this house. It may be worth double checking if a pool is important for your stay.
Is Bayview Cottage pet friendly?

Unfortunately, this house is not pet-friendly. Try searching again and filter for "Pets Allowed"
What amenities are available at Bayview Cottage?

We found 7 amenities for this rental. This includes kitchen / kitchenette, internet / wifi, parking, laundry, and balcony / patio.