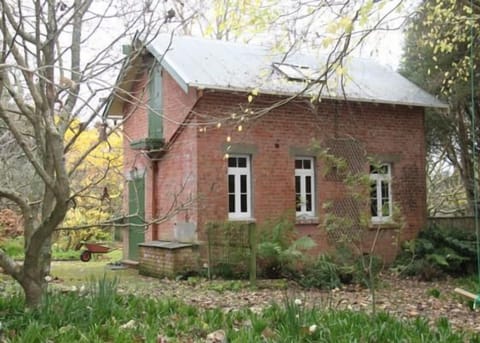 House in Wellington Region
3 guests · 1 bedroom · 1 bath
---
Reasons to book
People love it here
Guests give this property a top rating
Includes essentials
Garden, Kitchen / Kitchenette, Parking and more
Book with confidence
We partner with the top travel sites so you know you're getting a great deal on the perfect rental
---
About this house rental
Nestled in
Wellington Region
, this lovely entire house for $70 per night is a fantastic choice for your next vacation. Come and stay in our Historic Stables. Located at the back of Talisman Nursery in a tranquil setting amongst mature trees. Built, in the early 1920's with locally made bricks. It was used to house draught horses and equipment, as part of the Mangahao – Haywards power reticulation scheme. The Stables were converted into a beautiful cottage during the late 1980's with the renovation work being done by a conservation architect. The Stables sleep up to 3 adults, but is ideal as a nice cosy retreat for a couple. Spend a weekend relaxing and re-energising in our self catering Stables. Enjoy walks in the nearby Otaki Gorge and River, or along the beautiful Kapiti Beaches. Other local attractions include; Otaki's many outlet stores, local restaurants and cafes, Otaki Maori Racecourse and Otaki Golf Club. Annual events; Kite Festival, Kapiti Arts Trail, Maoriland Film Festival ... Alternatively combine a relaxing stay with garden planning. Bring your garden plans and ideas and have a chat with Stephen. View our mature native plants in our arboretum and our wide selection of native plants for sale. Special conditions: - Weekend rate applies to Eve of all public holidays - Single bed made upon request - NO SMOKING/vaping inside or anywhere on the property - NO Pets - NOT SUITABLE FOR CHILDREN. - NO WIFI Phone coverage usually 2-3 bars for most providers. - $30 surcharge for single night stays For the safety of our family and future guests, please do not come if you are unwell. If your booking is affected by changes to your health/covid restrictions we will arrange a refund or change dates. Included: Linen - sheets, towels and tea towels; Firewood provided from Easter - Labour Weekend; NOTE: Under Kiwi bach tradition you are expected to: Leave the house tidy and do the dishes before you leave.
Amenities
Kitchen / Kitchenette
Fireplace
Parking
TV
Garden
House in Wellington Region
3 guests · 1 bedroom · 1 bath
---
Reasons to book
People love it here
Guests give this property a top rating
Includes essentials
Garden, Kitchen / Kitchenette, Parking and more
Book with confidence
We partner with the top travel sites so you know you're getting a great deal on the perfect rental
---
Reviews
4.9 / 5

"Outstanding"

(230 Reviews)
4.0
Jun 2023
It was just so peaceful, lovely to hear the birds. Everything was easy to find. Would recommend to any one who wants to get away from a busy life and relax
5.0
Jun 2023
We had a nice cozy weekend here doing puzzles by the wood burner. The Stables was clean and well appointed. Thanks Karen!
5.0
May 2023
We loved our few nights at the stables - so peaceful and relaxing!
5.0
May 2023
5.0
Apr 2023
I enjoyed the bush setting and looking at the native plants at the nursery. The accommodation was comfortable and warm and had a good shower.
5.0
Apr 2023
Lovely to spend a quiet few days in your very comfortable historic stables, amongst your well loved trees.
5.0
Apr 2023
We loved the calm private setting in the trees, and enjoyed stoking the wood fire - very cosy!
5.0
Apr 2023
Great character place - everything we needed plus the sense of being somewhere special - the building and the beautiful surrounds. Plus great communication and flexibility
5.0
Apr 2023
We loved this place - lovely surrounds and lots of character. Definitely recommend!
5.0
Apr 2023
Lovely accomodation in wonderful grounds. Quiet and peaceful.
5.0
Apr 2023
Great comfortable stay thanks. Loved the cottage and the leafy surroundings. Thoroughly recommend.
5.0
Apr 2023
We spent two nights at The Stables. It was magic. A wee way out of the way but if an escape and solitude is what you are looking for, it's perfect. Beautifully restored and tastefully and thoughtfully equipped. Ten out of ten … !
5.0
Feb 2023
Lovely location. Helpful hosts
5.0
Feb 2023
private, peaceful and relaxing in a unique restored horse stables would definitely stay here again
5.0
Feb 2023
Beautiful cottage in the most spectacular grounds. Well equipped and great communication from the host. We would love to return again.
5.0
Feb 2023
The Stables are a beautiful cottage now set in a woodland that is peaceful and totally charming.
5.0
Feb 2023
Lovely setting. So peaceful and quiet. Didn't want to leave.
5.0
Feb 2023
Lovely stay, wonderful communication with owners a lovely hideaway amongst native vegetation in a historical building. Super quiet and wonderful bird song to be heard.
5.0
Feb 2023
Wonderful host made us feel very special. Magical forest like surrounds gave me all the Labyrinth feels! we thoroughly enjoyed our trip and will make sure we come back!
5.0
Dec 2022
This is the perfect little retreat cottage! The setting in amongst trees is just lovely, the area is very quiet. The house is simple but has real charm - all wood and brick and interesting geometry. I would definitely return here.
5.0
Dec 2022
We loved and enjoyed our break away at the quaint historic Stables - tastefully restored in a perfect peaceful native garden setting, with plenty of bird song, and everything you require for a few days away. Highly recommended.
5.0
Dec 2022
My partner and I stayed at the stables for two nights over the weekend and never wanted to leave. We live in the city and wanted a mini getaway and that's exactly what we got. We arrived late on Friday evening and Karen made sure our arrival was smooth sailing with an early Kāpiti trip the next day. Saturday evening we enjoyed a couple cold brews out in the sun after a long day exploring. On our departure Stephen (and Max the dog) showed us around the nursery and we were spoilt with a selection of plants for our own collection. Absolutely loved it and would highly recommend to anyone who enjoys the countryside and being out in nature!
5.0
Nov 2022
We spent a long restful weekend at the Stables, nestled in the trees of Talisman Nursery. Checking in and unpacking was perfect with the carpark outside the door. It was a little cold so we enjoyed the logburner heating the kitchen / dining and upstairs perfectly. Upstairs the lounge / main bedroom opened from a balcony looking down the drive. After meandering around the mature bush, we settled down to watch the historic World Cup final cheering on the Black Ferns. Beds were very comfortable, shower hot, bathroom comfortable, and the kitchen had everything we needed, including compost bin. The Stables is relaxedly furnished with well-chosen pictures and ornaments that are purposeful, comfortable and loved. We will definitely be back, and next time will seek some native plant advice from Karen and Stephen. Thank you!
5.0
Nov 2022
really enjoyed our 2 day stay in this historic and charming rental. Everything you need for a relaxing timevis there
5.0
Nov 2022
It had an old world charm set in woodlike surroundings.
5.0
Nov 2022
So relaxing and a beautiful place to rest up for a couple of days. Lovely hosts. Will certainly be back!
5.0
Oct 2022
We were delighted with our stay. Despite being so close to the sea, it was a delight to spend time in the arboretum surrounded by bluebells and native trees. It was a cold night but the log burner kept us cosy, and we we're very comfortable. We'll be back!
5.0
Oct 2022
Beautiful secluded setting made for an idyllic place to refresh over the long weekend.
5.0
Oct 2022
A lovely place to stay for a peaceful getaway.
5.0
Oct 2022
The gardens were looking amazing this time of year too!
5.0
Sep 2022
Lovely historic building in a beautiful spot. Karen's a great host! Thanks again!
4.0
Sep 2022
5.0
Sep 2022
A lovely peaceful place to stay with easy access to amenities. Gardens are beautiful. Enjoyed watching the tūī coming in for their dusk feeding.
5.0
Aug 2022
Immaculately reconstructed interior, atmospheric, great facilities, spotless, warm (thanks, Karen, for putting the heating on before we arrived on a wet and cold day). Fabulous setting, great views from upstairs, and the sound of lambs and chickens on waking was lovely. Rural, but only five minutes' drive to the shops.
5.0
Aug 2022
Was a perfect place to escape. Super quiet, lovely and clean. The Stables is an amazing building and has been beautifully converted like something of Grand Designs, lovely rural setting but still super close to town. Well equiped kitchen and lovely and warm. Highly recommended.
5.0
Aug 2022
Had a super wonderful stay at the stables as a weekend getaway. The building was beautiful with interesting architectural quirks from both the original design and the alterations. Very comfortable stay - warm and dry with plenty of heating options (fire place was a fun touch). The grounds provided quiet, relaxing walks as well. Everything was within easy access as Otaki town is about 10 mins drive away on sealed roads. Thanks very much for a wonderful stay, we feel well recharged after the weekend!
5.0
Aug 2022
What an amazing location and stunning place, absolutely loved it.
5.0
Aug 2022
Beautiful place,peaceful, clean comfortable and warm atmosphere
5.0
Aug 2022
Host kindly approved my 10nyear old son to stay at the stable with me so we could have a winter retreat. We had a spectacular time. Cooking on the fire, exploring the surrounding area. We visited a local orchard and picked apples, walked along the river and just soaked up the peacefulness and tranquillity. Such a unique and wonderful place to stay.
5.0
Jul 2022
Snug and picturesque - great for a relaxing weekend get away
FAQs
How much does this house cost compared to others in Wellington Region?

The average price for a rental in Wellington Region is $114 per night. This rental is $44 less expensive than the average.
Is parking included with this house?

Yes, parking is listed as an amenity at Historic brick stables. For more information, we encourage you to contact the property about where to park.
Is there a pool at this house?

We didn't find pool listed as an amenity for this house. It may be worth double checking if a pool is important for your stay.
Is Historic brick stables pet friendly?

Unfortunately, this house is not pet-friendly. Try searching again and filter for "Pets Allowed"
What amenities are available at Historic brick stables?

We found 5 amenities for this rental. This includes kitchen / kitchenette, fireplace, parking, tv, and garden.