Kagariya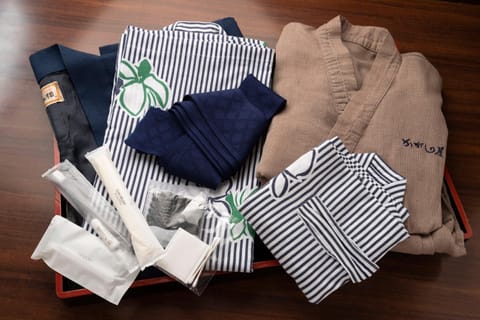 Other in Hokkaido Prefecture
Air conditioner
Kitchen / Kitchenette
Internet / Wifi
Nestled in
Hokkaido Prefecture
, this lovely rental for $109 per night is a fantastic option for your next break. Set on the shores of Lake Notoro, Kagariya boasts a public hot-spring bath and seafood restaurant. A 15-minute drive from JR Abashiri Station, it offers rooms with free broadband internet.
Air conditioner
Kitchen / Kitchenette
Internet / Wifi
Smoking allowed
Parking
Laundry
Hot Tub / Spa
TV
Garden
Family friendly
Map of Hokkaido 

Prefecture
100% verified reviews
4.1 / 5

"Excellent"

(140 Reviews)
Thank you for the great services, I really enjoyed my stay
Feb 2023
Very professional and friendly services. Great team arranging airport and point-to-point pick up for me. They went the extra miles taking care of me, giving me peace of mind. Both dinner and breakfast was tasty with generous portion. Lounge area for drinks was cosy for a relaxing evening
Great stay in a lovely ryokan
Mar 2020
Very good dinner Private onsen Friendly staff Free shuttle from the airport or to the city of Abashiri Nice bedroom ( Japanese and western style) Lovely landscape
Rustic ryokan in a nice coastal setting.
Aug 2019
Very friendly reception. Excellent breakfast and dinner.
Public bath was a little disappointing as it was just a rectangular tank of hot water. Had expected a view.
Nice spot in Abashiri.
May 2023
GREAT food. Helpful staff.
A bit out of the way, but the Inn offered transport, and there is a public bus nearby.
Serenity, quality, service
Apr 2021
Fantastic food. Great service: the staff is always available. Quiet and beautiful location, with the possibility of a private onsen.
Excellenct service and food
May 2023
Dinner is wonderful and breakfast is great. The food is very delicious.
Excellent service, patient and helpful staff , beautiful view.
Mar 2023
Dinner is great. I love the local fresh milk served in the breakfast. Restaurant for breakfast is with wonderful lake with snow view.
A bit Dim inside the building. Facility inside the room may be a bit old.
Best dinner and breakfast I've had in Hokkaido. Room comfortable with great view. Onsen clean though not very beautiful. Bed very good. Staff very nice. Gave me a lift to abashiri station which I didn't expect but was grateful. Taxi cost me a lot to get there from the station.
A little far from town but location made the trip worth it
Beautiful location, room and food were incredible. While the site only mentioned they do airport/station transfers, since we couldn't drive or rent a car they offered to drive us anywhere in the area for sightseeing. We had an amazing stay. Thank you so much.
How much does this other cost compared to others in Hokkaido Prefecture?

The average price for a rental in Hokkaido Prefecture is $75 per night. This rental is $34 above the average.
Is parking included with this other?

Yes, parking is listed as an amenity at Kagariya. For more information, we encourage you to contact the property about where to park.
Is there a pool at this other?

We didn't find pool listed as an amenity for this other. It may be worth double checking if a pool is important for your stay.
Is Kagariya pet friendly?

Unfortunately, this other is not pet-friendly. Try searching again and filter for "Pets Allowed"
What amenities are available at Kagariya?

We found 10 amenities for this rental. This includes air conditioner, kitchen / kitchenette, internet / wifi, smoking allowed, and parking.