Tentrr - Cranberry Overlook at Black Moon Farms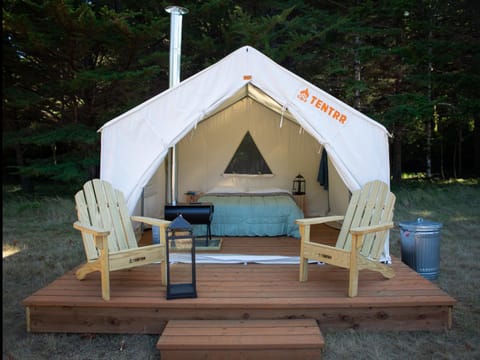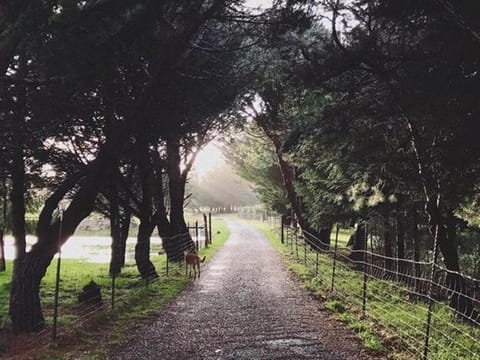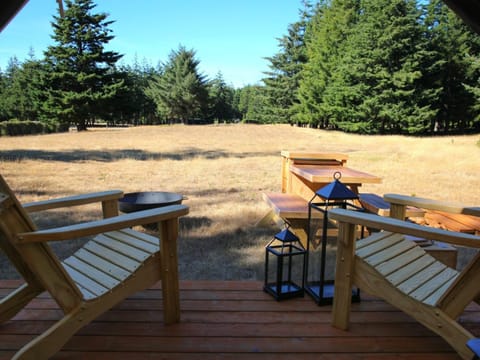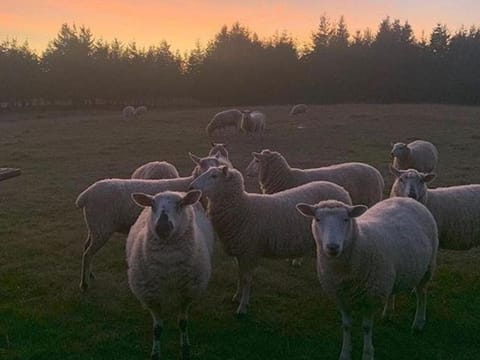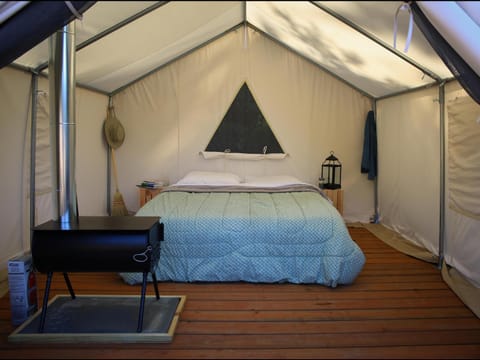 Other in Oregon
Pets Allowed
Kitchen / Kitchenette
Parking
Located in
Oregon
, this charming rental for $121 per night is a great option for your next trip. Tentrr - Cranberry Overlook at Black Moon Farms is situated in Langlois, 28 km from Coquille River Lighthouse, 19 km from Face Rock State Scenic Viewpoint, and 30 km from Cape Blanco Lighthouse. This luxury tent is 48 km from Prehistoric Gardens.
Pets Allowed
Kitchen / Kitchenette
Parking
100% verified reviews
4.8 / 5 (5 Reviews)
This property is hands down one of the best experiences I've had camping. Everything we needed was available to us. The hosts Michael and Nick were kind and Michael was beyond helpful! Beautiful property and the best sleep I've had in years.
I have zero complaints! It's perfect!
We had a lovely stay and a unique camping experience for us.
Feb 2022
The site was all ready for us when we got there and as expected -- no surprises. Greeted by our Camp Host promptly.
It rained a bit harder and frequent than we would have preferred, but we were prepared for it and didn't let it dampen our spirits. A few things did get wet from leaks in the tent, but minor issues -- and it really, really rained.
Had such a great time here!!!
May 2022
It was a great "glamping" experience! Our host was accommodating and helpful, but not "around" so it felt like you were out there living it up and niether of us were in each others way! Campfires were great and the hot tent was toasty. The lambs were so adorable, I could have died from cuteness. Bella was very sweet and very nice to our son and our smaller dogs. Loved staying here and would definitely come back again!
The slope for the potty was a little less than even, but not unbearable. That's my only "negative" for this whole experience.
How much does this other cost compared to others in Oregon?

The average price for a rental in Oregon is $164 per night. This rental is $43 less expensive than the average.
Is parking included with this other?

Yes, parking is listed as an amenity at Tentrr - Cranberry Overlook at Black Moon Farms. For more information, we encourage you to contact the property about where to park.
Is there a pool at this other?

We didn't find pool listed as an amenity for this other. It may be worth double checking if a pool is important for your stay.
Is Tentrr - Cranberry Overlook at Black Moon Farms pet friendly?

Yes! This other is pet-friendly. For more information, we recommend contacting the booking provider about animal policies.
What amenities are available at Tentrr - Cranberry Overlook at Black Moon Farms?

We found 3 amenities for this rental. This includes pets allowed, kitchen / kitchenette, and parking.