Happy Camper!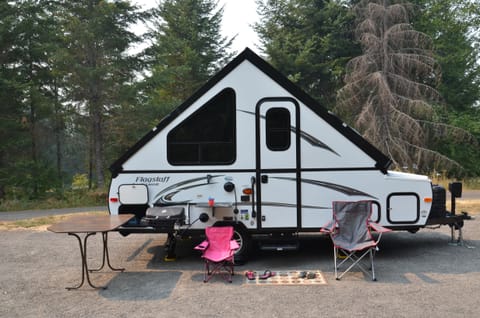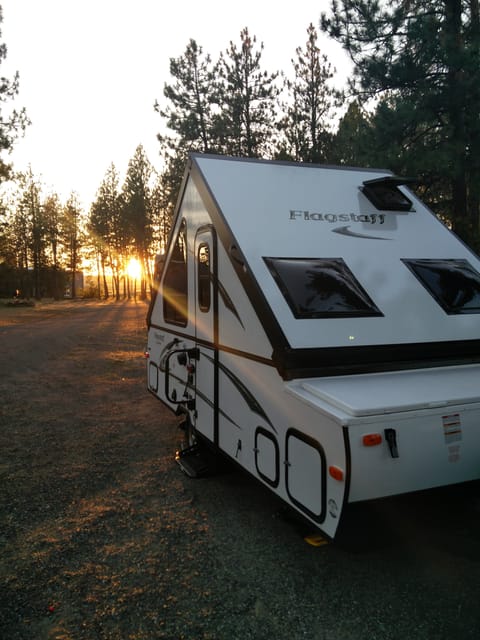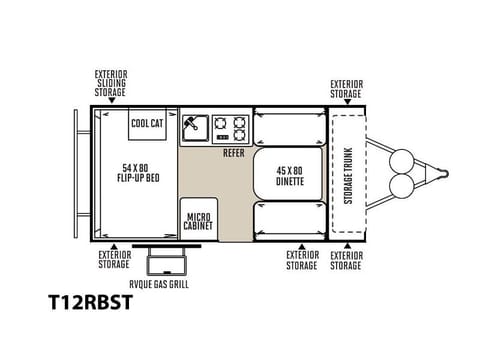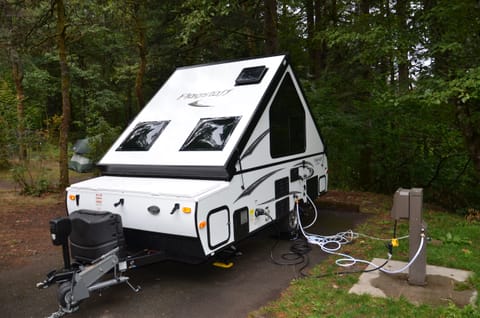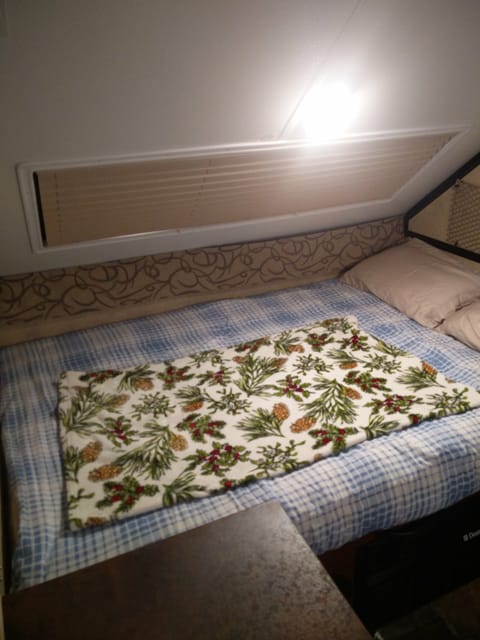 RV in Willamette Valley, OR
Nestled in
Willamette Valley
, this attractive rv for $100 per night is a great choice for your next vacation. Get away from your daily life and enjoy the beautiful outdoors with this brand new, easy-to-set-up, and lightweight travel trailer. As a tent camper, this trailer is easy to tow and set up but protects you from elements better with its hard walls. The camper's weight is only 2407 lbs and it can be towed by mid-size SUV, small pickup, or minivan. Even though it is lightweight, it is still highly recommended to have a Brake Control on your car. For the people like me who have difficulty backing up, I have installed a trailer valet tongue jack dolly system that provides you with the flexibility and maneuverability to pivot and move the trailer with ease. Check out more details here https://www.******************** Following items are included with rental: 10ft X 10ft Canopy 4 Camping Chairs First aid kit Flashlights Lanterns Note: The outside grill is not included in the rental.
Air Conditioner
Kitchen / Kitchenette
Map of Willamette Valley, 

OR
5.0 / 5 (17 Reviews)
Average price for RVs in Willamette Valley

The average price for RVs in Willamette Valley is $150.
RV make and model

This is a 2016 Flagstaff Hard Side T12RBST Pop-up Camper rental.
Is Happy Camper! pet friendly?

This may not be a pet friendly stay. For more information, we recommend contacting the booking provider about animal policies.
What amenities does this RV offer?

We found 2 amenities for this rental. This includes air conditioner, and kitchen / kitchenette.