Misty Views- Susama Villa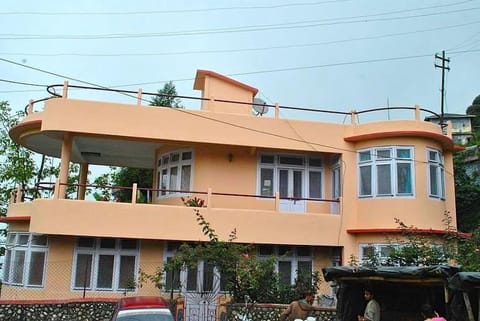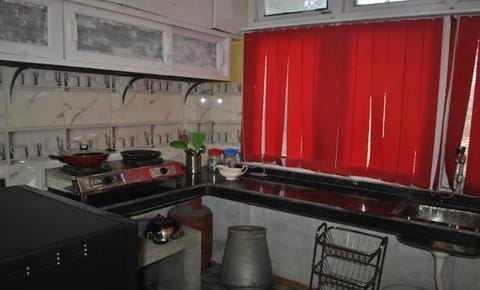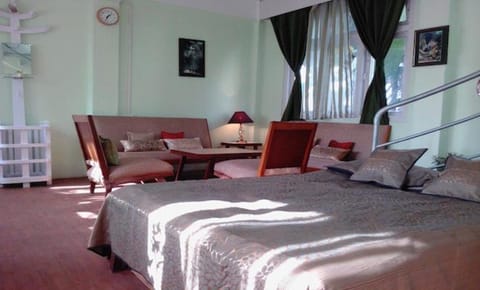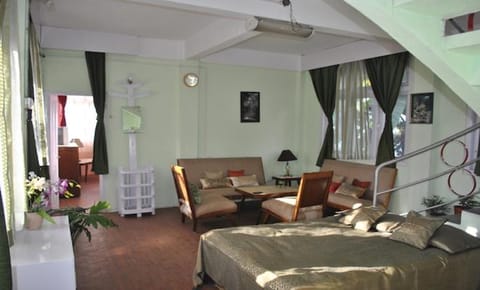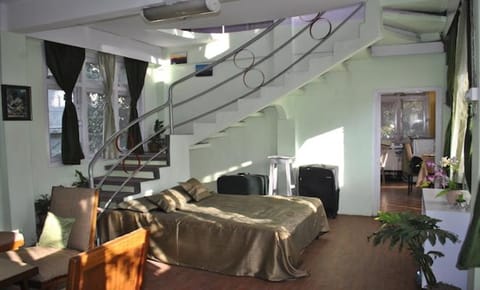 About this villa rental
Situated in
Darjeeling
, this charming villa for $29 per night is a great choice for your next vacation. Misty Views- Susama Villa offers accommodation in Siliguri, 29 km from Mahananda Wildlife Sanctuary. Guests staying at this villa have access to a terrace. The villa has a flat-screen TV and a living room. The accommodation is equipped with a...
Amenities
Kitchen / Kitchenette
Internet / Wifi
Laundry
Balcony / Patio
Dishwasher
TV
Garden
Family friendly
Reviews
4.0 / 5

"Good"

(26 Reviews)
100% verified reviews
Property is not clean. It is not reomended for families
May 2023
You can view Kanchanjungha from the terrace.
Cleanliness is not at all there. If you are taking your family then this is not the right place for you. There are cars which will block the entrance and you can not say anything to them. It is overpriced as well.
Homely atmosphere
Apr 2023
Nice location & facilities
Over all my stay was not so good. Needs lots of maintenance.
Jul 2022
I like the location of the property. It is very accessible from the main road and 1 km from the Darjeeling towncenter.
The house is not very clean and all rooms are full of fungus and mold smell. The rooms are decent size but the maintenance of the property is not very good. Lots of places are covered with molds and fungus. The room heater is not useful and the bed sheets and pillows are very dirty.
Good stay. Balcony is one good attraction.Far from mall road and no parking facility. Care taker is very good as well house owner.
The property is old but clean. Very well maintained. Two of the three rooms are good sized and can accommodate upto 3/4 people in single room. Another room is little small but sufficient for two. Kitchen is well equipped with fridge, microwave, utencils, dinnerware and serveware. The caretaker Raju is a gentleman and takes care of all your needs. The food is simple home cooked but delicious. It was overall a great stay... Cherry on the cake was the view of mighty Kanchenjunga from terrace... Though it came for only 10 minutes to waive us off... But on a clear day it is surely a delight to watch.
There is nothing that you don't like abt the property... But this is a little far from mall road.. So u need to have a vehicle at your disposal if u want to go to main city center.
Good location. Good for families.
Apr 2022
The location is good. Indrani Ma'am, who we spoke to for booking, was helpful.
Misty Views is an ideal and affordable place to stay with family (6-8 members), with a direct view of Kanchanjunga from its balcony, sightseeing and whistles of the Darjeeling Himalayan Rail, and a dedicated kitchen facility (allowing guests to warm/cook their food/beverages). Mr. Raju's tasty food reminded us of a home-cooked meal. Because of the well-equipped kitchen, this premise is also suitable for families with children/babies. The premise's location is on a main road, making it easy for guests to hail a shared taxi.
Enjoyable and comfortable stay.
Nov 2021
Our stay was excellent. Had a great family time. The bungalow is equipped with all the modern amenities. Rooms were squeaky clean. The best part is the amazing view of Kanchenjunga from the rooms. The house care taker Mr. Raju helped with all the requirements.
Nothing as such. Only point is that its around 2 km from the mall.
It was nice staying at your Homestay, but during our stay road construction was going on and was noisy instead, but it can't help out, it was fine BTW. Also just want to add on that, renovation is required in some areas with welcoming rooms with cozy bedroom feel. Repaint and tiled floor will be okay as of now with attractive wall painting... Daju was very nice to us.. overall it was very great experience..😇
Nice & memorable stay in Misti villa
Nov 2021
Kitchen facilities & terrace
Set of hotel is very good 6-7 person can easily stay
Since the time of booking we have been beautifully assisted by the Owner and we never had any hassle to locate the place and stay. It was a one day stay but the entire villa is amazing. Big spacious very neat and clean and homely.
Parking spaces becomes Problem and Spoil the trip
Very nice villa and very genuine host.
Jan 2021
FAQs
How much does this villa cost compared to others in Darjeeling?

The average price for a rental in Darjeeling is $39 per night. This rental is $10 less expensive than the average.
Is parking included with this villa?

Parking is not specified as an available amenity at Misty Views- Susama Villa. For more information, we encourage you to contact the property about where to park.
Is there a pool at this villa?

We didn't find pool listed as an amenity for this villa. It may be worth double checking if a pool is important for your stay.
Is Misty Views- Susama Villa pet friendly?

Unfortunately, this villa is not pet-friendly. Try searching again and filter for "Pets Allowed"
What amenities are available at Misty Views- Susama Villa?

We found 8 amenities for this rental. This includes kitchen / kitchenette, internet / wifi, laundry, balcony / patio, and dishwasher.