Casa Inca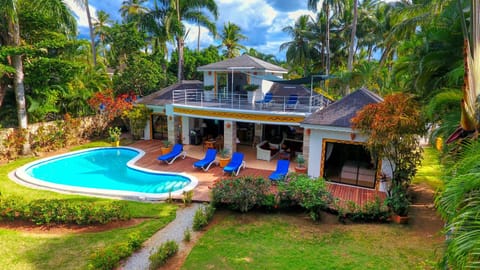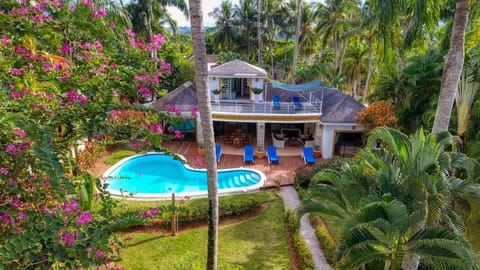 Villa in Las Terrenas
Pool
Air Conditioner
Pets Allowed
Located in
Las Terrenas
, this attractive entire villa for $455 per night is a great option for your next break. Located directly on the beach Las Ballenas Casa Inca is a luxury villa with a pool, tropical gardens, free Wi-Fi access and parking.
Pool
Air Conditioner
Pets Allowed
Kitchen / Kitchenette
Internet / Wifi
Smoking Allowed
Parking
Laundry
Balcony / Patio
TV
Wheelchair Accessible
Beachfront / Waterfront
Garden
Family Friendly
100% verified reviews
4.5 / 5 (11 Reviews)
Xiomara was great love the food
Secluded with semi private beautiful beach with awesome snorkeling.
Long drive from airport. Don't use Santiago use Santa Domingo airport.
Best family vacation ever!
Jan 2019
I loved waking up and walking out into the quiet morning garden, taking a dip in the pool, listening to the birds, sipping a fresh fruit smoothie. The bed was wonderful, kitchen and staff exemplary, and home so comfortable for our family of 7.
Holiday weekend packed the road in front of the house with loud music, cars, and chanting men. Ah well, things quieted down by Tuesday, but it was a long three days.
Great villa, right in front of the beach, but sufficiently hidden in the garden to have privacy. Very comfy with all that you need. WE were a familly of four, but we could easily have been 6 or 8. Hoping to come back soon.
Amazing adress for a stay in Las Terrenas with friends or family.
Aug 2021
Almost every day Xiomara is coming to make everything clean, makes laundry if needed and helps with everything you need. Also Sabine, who takes care of the location makes your stay very comfortable. Very fast in replying to all questions we had and helping out where it is needed with many information. The location is just insane and the garden is amazing. plenty of room in the house. The pool is nice and outdoor space was just perfect even on rainy days, enough space to eat or play cards outside. Mosquitos are there, but not a big issue with a little use of repellent. We could cook and made BBQ. Full equipped kitchen. Also Xiomara cooked for us one night, which was so delicious. Also fantastic was that Sabine provided us grocery for the first day, since we came at night. Thank you!!
Some ants here and there which is pretty normal for the climate zone. I expected, that there would be more.
How much does this villa cost compared to others in Las Terrenas?

The average price for a rental in Las Terrenas is $140 per night. This rental is $315 above the average.
Is parking included with this villa?

Yes, parking is listed as an amenity at Casa Inca. For more information, we encourage you to contact the property about where to park.
Is there a pool at this villa?

Yes, a swimming pool is available for use at Casa Inca. Enjoy the water!
Is Casa Inca pet friendly?

Yes! This villa is pet-friendly. For more information, we recommend contacting the booking provider about animal policies.
What amenities are available at Casa Inca?

We found 14 amenities for this rental. This includes pool, air conditioner, pets allowed, kitchen / kitchenette, and internet / wifi.