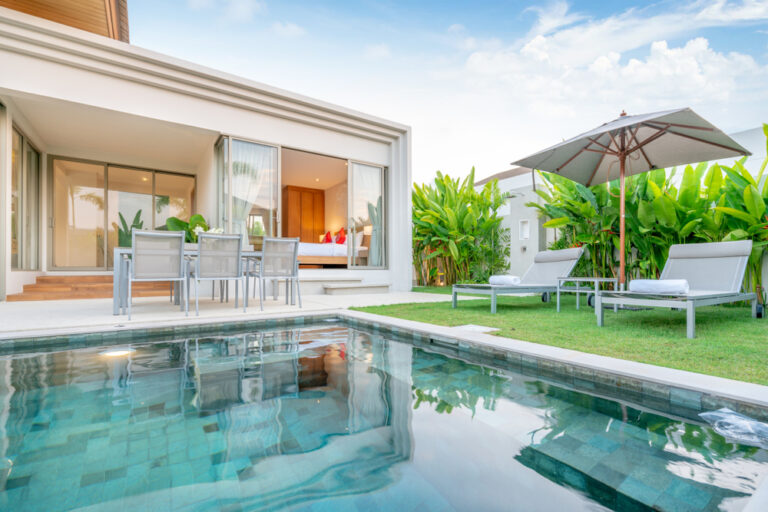 While large hotels and hospitality chains offer consistency in their service and quality, vacation rentals offer travelers something different: a unique, memorable experience.
As better search technology and other innovations are making it simpler to find the perfect rental for the right occasion, more vacationers are seeking them out. The vacation rental industry is growing rapidly, with the market expected to reach $194 billion by 2021.
One reason the market is experiencing such rapid growth is due to the unique benefits vacation rentals offer travelers, including:
Personalization – Travelers booking rentals don't have to choose from a few select hotels in the area. They can customize their searches to find the exact type of lodging they want in the location they want at the right price.
Flexibility – Many people, especially those traveling with children or pets, want flexibility instead of rigid company policies.
DIY Adventure – Many travelers prefer to experience a new environment on their own, without front-desk clerks, concierges, housekeepers and other hotel staff.
Authenticity – Every vacation rental has a unique identity and character and does not fall in line with a larger corporate brand. Also, many of them are homes, which better allow travelers to be immersed in the culture and feel less touristy. 
Privacy – A long hallway with doors on either side, the common layout of a hotel, does not feel like a private getaway from the real world. A vacation rental offers a true experience of privacy and the opportunity to stay in a single family home or other unit without the inconvenience of other travelers nearby. 
With the growing popularity of vacation rentals – which have become one of the fastest-growing segments of the travel industry – hotels and other industry stakeholders are paying close attention and considering ways they can incorporate benefits like personalization and authenticity. 
Marriott International, for example, recently announced a new home-rental offering in London under Marriott's Tribute Portfolio Homes brand. The six-month pilot will make 200 homes available for travelers seeking that authentic travel experience but under the umbrella of a well-known, trusted brand.
Boutique hotels, each of which offers a unique experience, are also growing in popularity. Some of these, such as Philly-based Lokal, have begun emulating vacation rentals by implementing "invisible service," catering to the adventuresome traveler who enjoys a DIY adventure by taking away front-desk staff and other workers. Instead, guests can use touch screens to check in and can talk to hotel staff on request.
These trends all add up to good news for consumers – they have more choices than ever before and can craft their own vacation experience.
While rental properties and small hotels strive for the consistency, quality and predictability large hospitality brands bring, the travel industry has reached a point where those big players are now taking pages from the vacation rental book as well. 
As each player, big and small, continues to learn from one another, travelers have a lot to look forward to – and more unique places to stay than they've ever had before.
If you have an investment property and are looking to get in on the action, make sure it is listed across all the rental platforms with VacationRenter.com