Dave Gordon, a member of Brown Hotels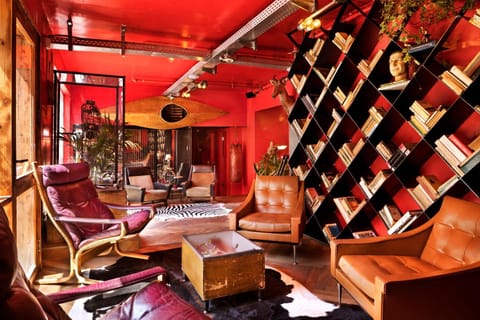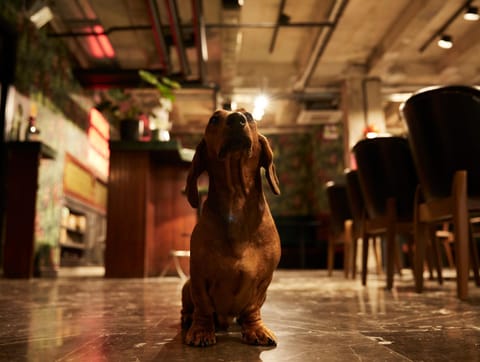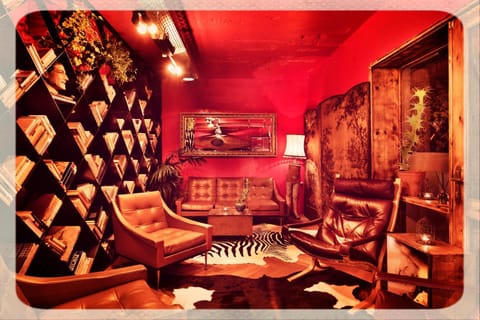 Hotel in Tel Aviv-Yafo
Klimaanlage
Haustiere erlaubt
Küche/Kochnische
Gelegen in Tel Aviv-Yafo, dieses schön room in hotel für 188 € pro Nacht ist ein phantastisch Option für Ihr nächstes Reise. Dave TLV by Brown Hotels is situated in Tel Aviv in the Center District Israel region, 500 metres from Gordon Beach. Open since 2017, the property is within a 10-minute walk of Dizengoff Square and Dizengoff Center. Guests can make use of a terrace.
Klimaanlage
Haustiere erlaubt
Küche/Kochnische
Internet/WLAN
Rauchen erlaubt
Waschmaschine
Balkon/Terrasse
Fernseher
Fitnessraum/Fitnessstudio
Garten
100 % verifizierte Bewertungen
3.9 / 5 (449 Bewertungen)
Very nice service. Coming back home and finding free popcorns and beers is amazing. Cheers..
Breakfast service not avaliable
Very friendly and helpful staff. Comfortable, clean, very good position
Very pleasant stay
Apr 2022
Very cosy boutique hotel. The rooms are comfortable and clean. The wifi works well which makes it convenient for a business trip. The breakfast is amazing, a lot of choice and good quality. There is a public parking in front of the hotel which is convenient but a bit pricey (120 shekels per day, 30€). Very well located at 5min walk from the beach and many restaurants are around. If you need a local SIM card you can go to the phone shop located in front of the hotel (22€ for prepaid SIM card with 60Gb of data, valid 1 month). The complimentary wine at the reception is really good.
My room keycard kept stopping to work which had me going down to the reception to get it reactivated. It happened too many times on my 4 nights stay.
This hotel is closed so got upgraded to a 'better' one.
Toilet kept running. Contacted reception, no effort to fix it.
The staff were super friendly and helpful.
i would not recomened anyone to stay there and most likely will not repeat the experience.
Jul 2022
the staff is super friendly, but the rooms are not clean and the interiors are dusty. if it was a €40 hostel in india i would not expect more but For €150,- the quality was poor.
the room was not clean and it felt more like a hostel than a hotel. From a "son of brown" i had higher expectations.
Good value for money for Tel-Aviv
Nov 2022
The room was really clean. Breakfast is fine
The view out from the room is.. you'd better not to pull back the curtain.
The room was AMAZING and a unique experience however this is an anti disabled hotel. Couldn't be more anti disabled if they tried ha !
How about warning potential guests that the hotel and breakfast are completely inaccessible to the disabled ???? The hotel needs a warning : IF YOU ARE DISABLED PLEASE DO NOT BOOK. THE RECEPTION, HOTEL ROOMS AND BREAKFAST ARE COMPLETELY UNSUITABLE FOR THE DISABLED. BOOK ANOTHER HOTEL. APOLOGIES.
The location was the best. It was just 5 minutes from the beach and in the centre of Tel Aviv
I heard noise on the street but that didn't bother me too much.
the location close to the beach
the room is dirty renovation at the hotel so a lot of noise and mess and dirty I think It was a mouse in my wall was hearing it every night they were hair in the bathroom everywhere the room was smelling bad like a dog was there.
Great and central boutique hotel with very friendly staff
Sep 2022
The hotel is located very close to the beach and many interesting sights. Service wise the personal is very friendly and keen to help wherever they can (especially Adam at the front desk).
Unfortunately there was a large construction site with a lot of noise during the whole night which made it hard to sleep, but of course this is not the hotel's fault and is only a temporary issue. It would be great if the TV in the room would directly support streaming services like Netflix.
Team and service are inpecable. Great experience and great location.
Chill. Nice to have something different than overpriced hotels without character.
Oct 2022
Staff was very nice. Thank you Rosalin for your help! Free beer, always good. The hotel decor was different and fun.
Roadworks next to the hotel, but that is not the hotel's fault
Great staff! Thank you, Adam!!
Aug 2022
Staff really helpful, nice room and building next to the beach. A special thanks to Adam, one of the guy at the reception: I have never met a concierge so Kind in all my jearneys!
Cleaning could be improved.
Good value in a good location with a few minor issues
Mar 2020
Staff couldn't be friendlier. Very helpful and a nice vibe to the hotel.
The lighting in my room was pretty terrible. Very gloomy and only one bedside light. My room was overlooking the main street so it was very noisy at night.
Friendly hotel for beach and city holiday
Nov 2022
Small and sweet hotel located very close to the beach. Close to everything. Decor is retro and quirky, suiting the Bauhaus interior. Bed was very comfortable. Personnel are warm, friendly and helpful. . It was a last minute decision to stay here and I had a really nice time.
It must be frustrating for everyone in the area that there are overnight construction works some nights. Earplugs helped.
They had a bug in the system and although there were rooms available and my reservation was found, i didn't get my room immediately and the check-in process took about 1 hour.
NO HOT WATER. The manager didn't seem to care when I was checking out. The manager said he would call me to see if there is anything he could do about what we paid for the room but never bothered to call me.
Good location and staff that tries hard most of the time
May 2022
No coffee maker in the room Need to go to the area near reception to get coffee (which is a good coffee but still a hassle to have to go downstairs )
Der Durchschnittspreis für eine Anmietung in Tel Aviv-Yafo beträgt 175 € pro Nacht. Diese Miete liegt 13 € über dem Durchschnitt.
Das Parken ist nicht als verfügbares Ausstattungsmerkmal bei Dave Gordon, a member of Brown Hotels angegeben. Für weitere Informationen empfehlen wir Ihnen, sich mit dem Anbieter der Unterkunft in Verbindung zu setzen, um zu erfahren, wo Sie parken können.
Wir haben keinen Pool gefunden, der als Ausstattungsmerkmal für diesen hotel aufgeführt ist. Es kann sich lohnen, noch einmal zu prüfen, ob ein Pool für Ihren Aufenthalt wichtig ist.
Ja! Diese hotel ist haustierfreundlich. Für weitere Informationen empfehlen wir Ihnen, sich mit dem Buchungsanbieter in Verbindung zu setzen.
Wir haben 10 Ausstattungsmerkmale für diese Unterkunft gefunden. Dazu gehören klimaanlage, haustiere erlaubt, küche/kochnische, internet/wlan und rauchen erlaubt.