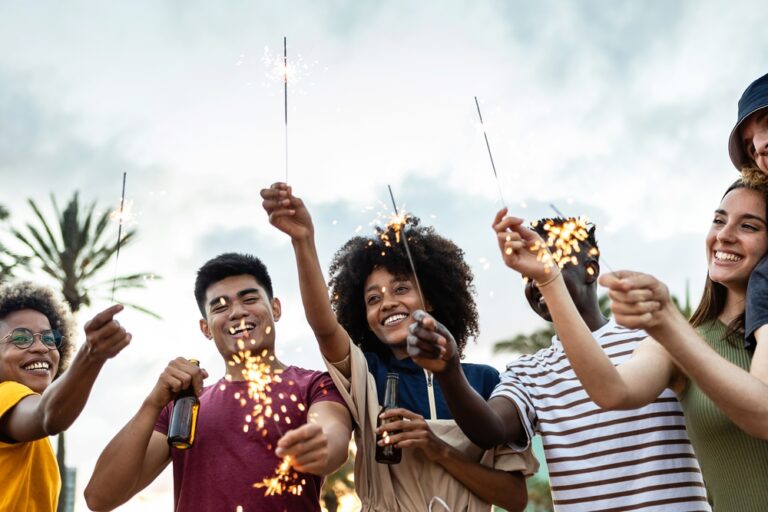 The last few New Year's Eve celebrations may not go down in history as the biggest end-of-year extravaganzas of the 21st century. Luckily, this year promises to outdo the height of the pandemic in terms of freedom and festivities. Travel, for one thing, is definitely on the table. And people are surely going to exercise their ability to experience different New Year's Eve celebrations around the world.
If you haven't made any plans yet, but still want to go somewhere new, we've got you covered. Here are our picks for last-minute destinations in North America to welcome the new year!
3 Destinations to Get Away From the Crowds
You don't have to be a party animal to jet set for some New Year's Eve fun. Here are a few low-key locales that promise to be a good time — without the worry of your patience being tested by massive lines and lack of personal space. An added bonus is that in these destinations, you can rest easy knowing they won't spike your COVID-related anxiety.
1. Yellowknife, Canada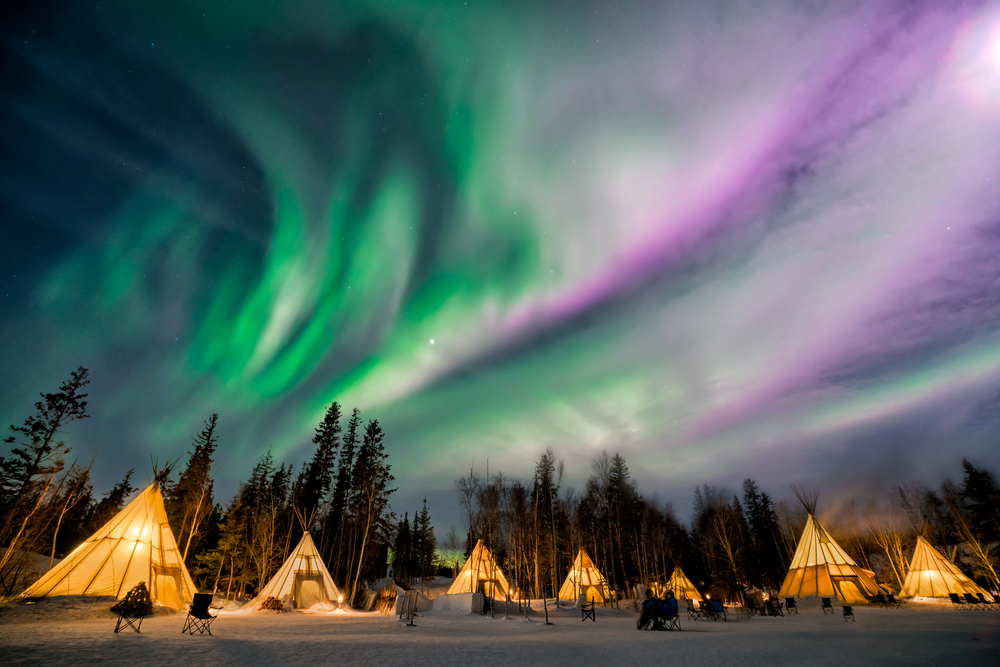 Not only is Yellowknife the capital city of the Northwest Territories in Canada, but it's also the territory's only city. So, if remote is the only way you'll feel comfortable traveling in our times, Yellowknife is the way to go. If you're a little green around the gills about the whereabouts of Yellowknife, the city is on the northern shore of Great Slave Lake and it's about 250 miles south of the Arctic Circle. Yes, we mean remote!
The closest major airport to the city is but a stone's throw away: it's only six kilometers — or less than four miles — from the center of the city. But what makes Yellowknife the place to be for a New Year's Eve getaway? How about a view of the majestic Northern Lights at the top of North America? That's right — Yellowknife is internationally known for being the best place in the world to view the aurora borealis!
Bucket-List Worthy Experience
Who needs fireworks? Instead, ring in the new year with an extraterrestrial light show, and your eyes (and ears) will surely thank you! The end of December is actually the best time to see Yellowknife in all its glory, and there are plenty of tour operators who offer Northern Lights tours, ranging from active tours to stationary tours — such as ones at a tent, cabin, or lodge.
2. Sayulita, Mexico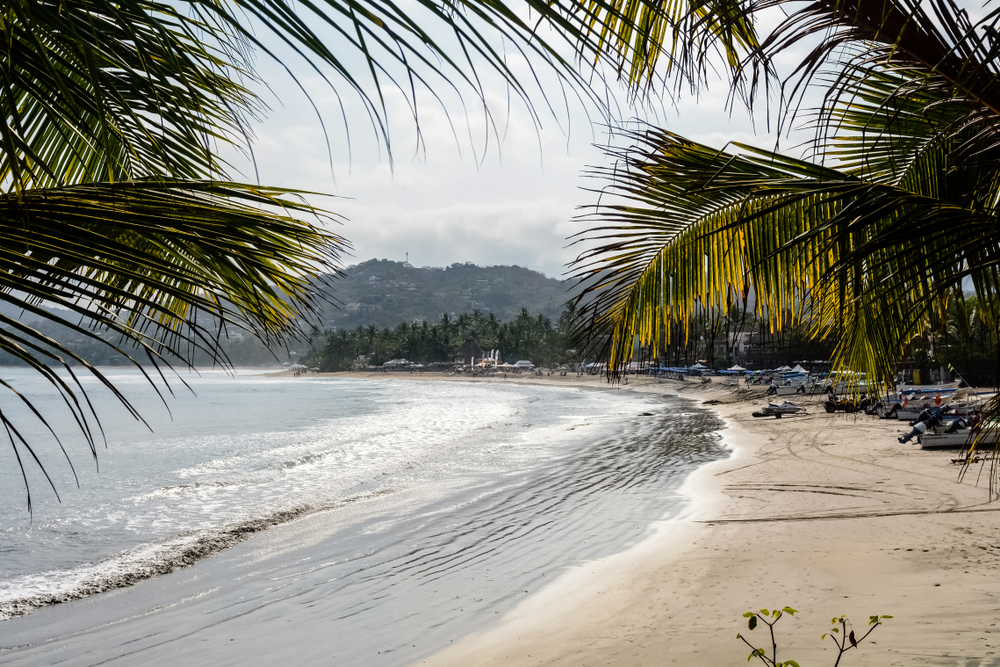 If you're looking for a small town that's big on culture for New Year's Eve, you'll want to head to Sayulita, Mexico. The small town sits quaintly on the Pacific Ocean at the south end of the state of Nayarit and north of Banderas Bay. The closest airport, Puerto Vallarta International Airport, is just 30 miles away.
Indulge yourself at a range of local restaurants. It's important to note that the city is renowned for its fresh local seafood! Many establishments have live music on tap, and local bands will have you dancing the night away.
Sayulita is considered the ideal family vacation. It's easygoing and peaceful and is recognized for having a strong sense of community. It's also hailed as an adventurer's paradise! Start the first days of the new year by partaking in water activities, exploring the jungle, or working out in a tropical setting. Or, better yet, just relax on the beach.
Bucket-List Worthy Experience
Start the new year on an adventure by touring the city's hidden treasure: Playa Escondida — also known as the Hidden Beach. It's a short stretch of beach that is partially covered by a wall of rocks right in the heart of the Marieta Islands. Tours are available around the islands that are located a few kilometers west of Punta Mita in the Pacific.
3. Anchorage, Alaska, USA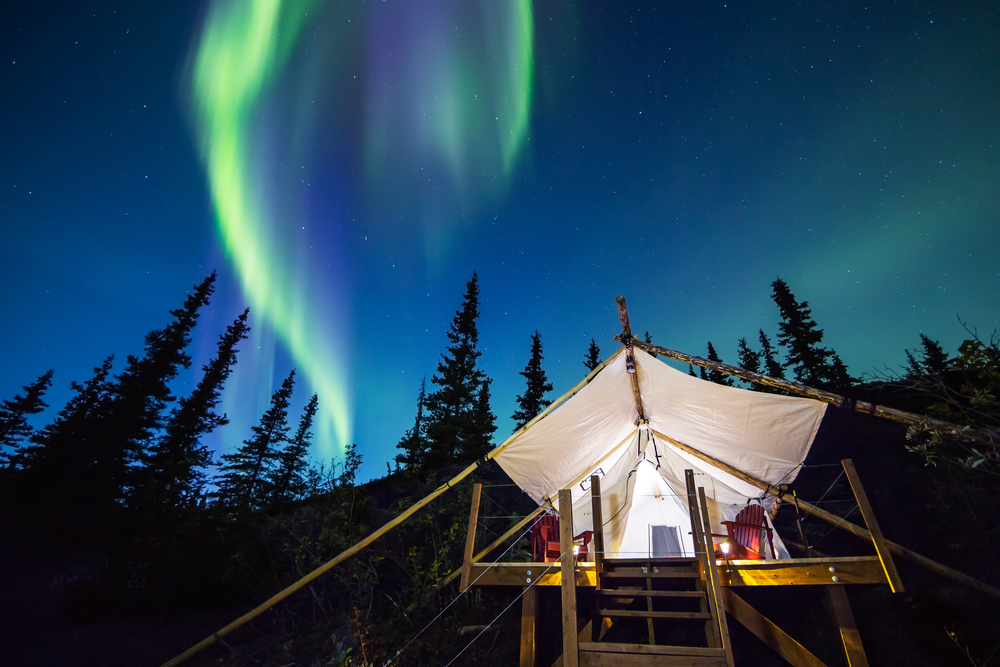 Anchor off the end of the year in Anchorage, Alaska. This northernmost city in the United States is situated in the south-central part of Alaska. The nearest airport is Ted Stevens Anchorage International Airport, just six miles away.
Anchorage's main New Year's Eve celebration occurs downtown. At Town Square Park, family-friendly celebrations are held from 5:00 p.m. to 8:00 p.m. local time on New Year's Eve and include DJs as well as a show of fireworks.
Bucket-List Worthy Experience
On a clear day, you can see six different mountain ranges: Alaska, Aleutian, Chugach, Kenai, Talkeetna, and Tordrillo. In Anchorage, you can also feast your eyes on the Northern Lights that shimmer and shine over Alaska. Unrivaled signature winter adventures include skiing, skating, and sledding. It's also cool to just play in the snow, curl up next to the fireplace, or celebrate the serene beauty of an Alaskan winter.
3 Cities that Embrace the Nightlife
For many, what would New Year's Eve be without at least somewhat of a vibrant nightlife? Let's break down the night scene in these three lively cities that will have live music going on from the get-go.
4. Toronto, Ontario, Canada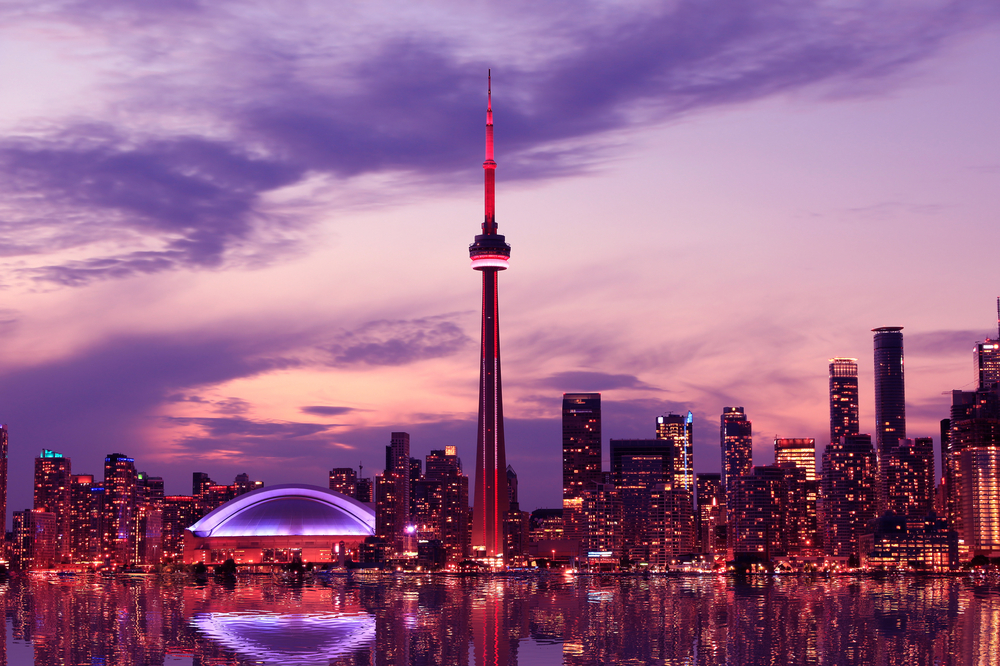 This capital of the province of Ontario is Canada's largest city and has all of the marvels that make up a world-class metropolis. There are two airports nearby. The first is Toronto Pearson International Airport, just 25 minutes away from the heart of Toronto itself. Plus, Billy Bishop Toronto City Airport is the closest to central Toronto, roughly two and a half miles away, and it hosts both domestic and international flights.
Each year, the good folks of Toronto throw a huge bash in the center of the city. Nathan Phillips Square, next to Toronto City Hall, is ground zero for live concerts, DJ shows, and skating on a large outdoor ice rink. At midnight, all of the people congregating and partying in the city center are treated to a spectacular fireworks show. That is something that is impossible to recreate on a screen.
Bucket-List Worthy Experience
The city is celebrated for the iconic CN Tower that beautifully graces its skyline against the gorgeous backdrop of Lake Ontario. Why not ring in the new year surrounded by the CN Tower's spectacular views of the city from the tower's 360 Restaurant? Spin in style while you dine on a four-course meal from the creative mind of Chef John Morris. Not only is the 360 Restaurant home to the world's highest wine cellar, but it's also an award-winning dining destination recognized for its deep commitment to sustainable food practices. Toasting with some bubbly while you float amongst the clouds will have you feeling like you're on cloud nine.
5. Playa del Carmen, Mexico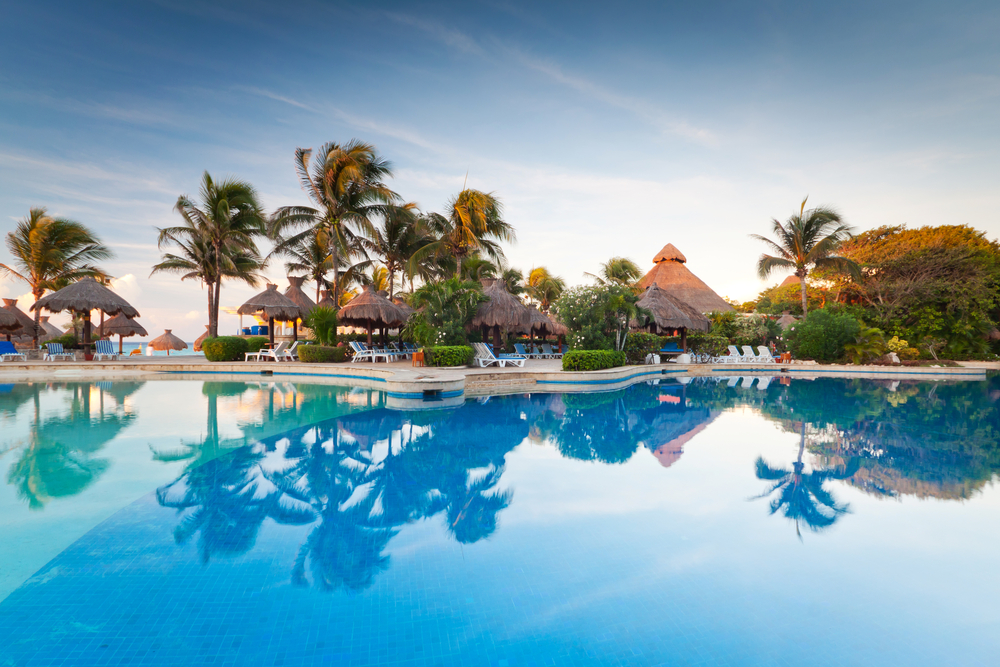 Playa del Carmen can be found along the Caribbean coast of Mexico. The city is a popular tourist area located in the Riviera Maya. Most travelers fly into Cancún International Airport, 45 minutes north of the city, but Cozumel Airport is also 40 minutes by ferry. In addition to being known for its sprawling beaches and giant resorts, Playa Del Carmen is also lauded as the destination of PGA Tour golf tournaments and the set location for various television shows such as Love is Blind and The Amazing Race.
The city is a nightlife hotspot for a host of people. Whether you're young, young-at-heart, traveling with family, or happily single, you're guaranteed to have an amazing time! Many feel that waking up in paradise on New Year's Day sets the tone for the rest of the year.
One of the most popular places to go to celebrate New Year's Eve in Playa Del Carmen is Mamita's Beach Club. Bask in the music from international DJs and musicians to carry you through the night. Here you can wine, dine, and shine for a night to remember.
Bucket-List Worthy Experience
You can also start the new year by taking a ferry to the island of Cozumel which is acclaimed for its scuba diving and a number of top dive sites. One of those is the Mesoamerican reef system, or the second-largest reef system in the world following the Great Barrier Reef. Here you'll find extensive coral and sea life, and incredible visibility thanks to clear, turquoise water and white sand. No worries if you're not a diving expert because there are beginner's discovery dives as well as advanced drift dives.
6. San Diego, California, USA
San Diego, a Pacific coastal city in the Golden State, usually has a gold mine of things to do to kick off New Year's Eve celebrations. Once you land at the city's San Diego Airport, you'll want to head to your vacation rental to rest up, shower, and chill out for a bit because — trust us — you'll need every ounce of energy for a New Year's Eve night on the town.
Bucket-List Worthy Experience
Imagine welcoming in the new year at the San Diego Pier Pressure Moonlight Cruise New Year's Eve Party. Who wouldn't mind giving into that kind of pier pressure? There's also the San Diego New Year's Eve On the Boardwalk Cruise if that kind of cruising better fits your style. Whichever venue you choose, we promise that New Year's Eve in San Diego will be primed to slay.
Plan Your Last-Minute NYE Getaway
Did you get to the end of the year and forget to make New Year's Eve plans? Don't worry, it happens to the best of us. But if you're not trying to sit at home again this year, let us help you find the perfect rental to enjoy New Year's Eve somewhere in North America or around the world.