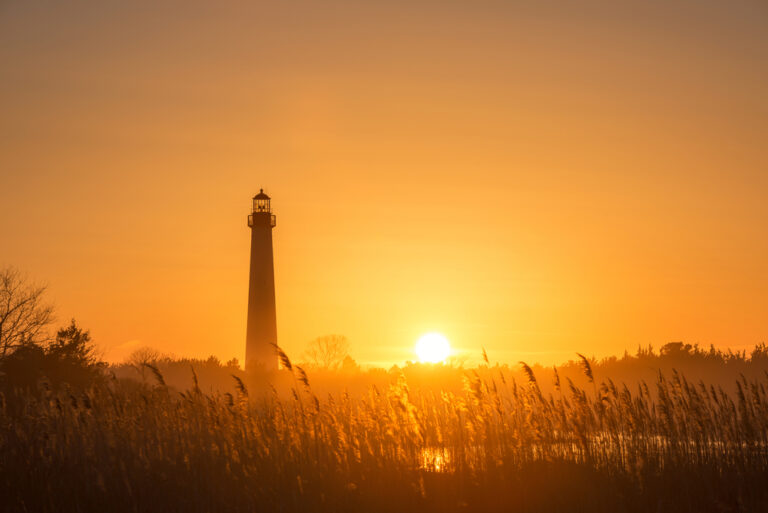 Cape May is a great seaside resort known for its grand Victorian houses. Your entire family — including four-legged members — is welcome with many pet-friendly accommodations and restaurants in the area. So feel free to park your car, walk or bike through the streets, and enjoy all of the many things you can do in Cape May, New Jersey.
Cape May City Beaches
Although the area's beaches have many names, they're all connected along 2.5 miles of sand and named after the street that intersects Beach Avenue! Each beach is family-friendly, clean, and open to the public.
Common activities for visitors include swimming, surfing, kayaking, fishing, volleyball, and skimboarding! Pack a picnic, bring the kids, and enjoy some fresh air at one of these beaches:
Baltimore
Broadway
Brooklyn
Congress Street
Decatur Street
Grant Street
Jefferson Street
Madison
Philadelphia
Pittsburgh
Poverty Beach (Wilmington Street)
Queen Street
Reading
Steger Beach (Jackson Street)
Windsor
Cape May Point State Park
You'll find forested trails, freshwater coastal marsh, ponds, beach, and dunes at Cape May Point State Park. Visit the museum and the environmental center, then enjoy a guided bird walk or nature walk.
It's easy to view wildlife from observation platforms. Surf fishing enthusiasts can find bluefish, flounder, weakfish, tautog, and striped bass. Be sure to visit the World War II bunker that was used when the 244-acre park was a military base.
Cape May County Park and Zoo
Cape May County Park and Zoo has more than 500 animals, birds and reptiles in 85-plus acres of exhibits. The zoo is divided into sections like the tropical rain forest and the savanna, which has free-roaming animals like giraffes and zebras.
The indoor bird aviary is stunning. There are picnic areas and a playground too. The Safari Cafe is a great place to grab a bite, and the Ark in the Park Gift Shop has souvenirs and gifts. The zoo is open every day except Christmas Day.
Washington Street Mall
Washington Street Mall is located in the heart of Cape May, one block from the sea. The mall, which is a part of the Victorian historic district, has toy stores, clothing boutiques, gift shops, bookstores, a candy shop and much more.
There are unique items for everyone. Restaurants are numerous too, and you'll want to come back when the sun goes down to enjoy the nightlife. Most businesses are open seven days a week.
Cape May Fire Department Museum
Stop by the Cape May Fire Department Museum to see an antique fire engine and firefighting equipment. You can also see patches from fire departments from around the country.
The museum is an interesting site that everyone will enjoy, especially children and first responders. There are many interesting facts presented about firefighting. The museum is just a short walk from Washington Street Mall.
Garrett Family Preserve
Garrett Family Preserve at Cape Island Creek is a terrific place to hike, picnic, and bird watch. Trails are flat and easy to walk, and colorful flowers are everywhere. You can enjoy the view across Cape Island Creek, or you can use the bird blind to watch osprey and herons.
Signage around the preserve, which includes both wetlands and dry habitat, provides information about the biodiversity of the area. Art lovers are welcome to use one of the artist easels on the property.
Ready to enjoy all these beautiful sights and more in Cape May? Book your stay on VacationRenter!