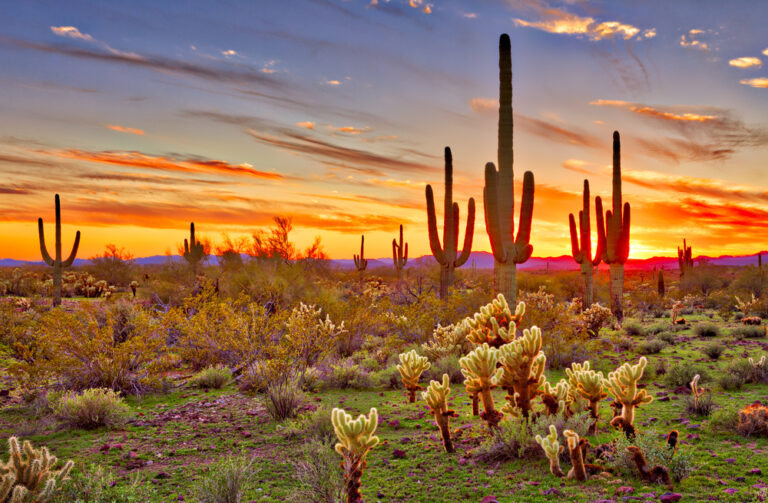 A vacation in Phoenix, Arizona offers plenty of outdoor fun, from hiking opportunities to endless cultural sites to explore. The city is also packed with museums, providing a variety of interesting ways to beat the heat. If you're looking to explore Arizona's famous landscapes, the area around the city is filled with sights to see, so you can easily spend weeks discovering this part of Arizona. This beautiful desert provides an out-of-this-world sight to onlookers seeking a timeless image. No matter what the reason for your vacation to Arizona, you'll certainly find something here for any type of traveler. Whether you're sightseeing in the city or looking for a fun weekend getaway from Phoenix, you should be getting excited for your trip to this Arizona staple.
Phoenix Must-Sees
Phoenix and the surrounding area are packed with things to do and see. From world-renowned landmarks and attractions to smaller but equally as interesting historic towns, there is always something interesting to find here. Below are some of the top must-see destinations in and around Phoenix
The Grand Canyon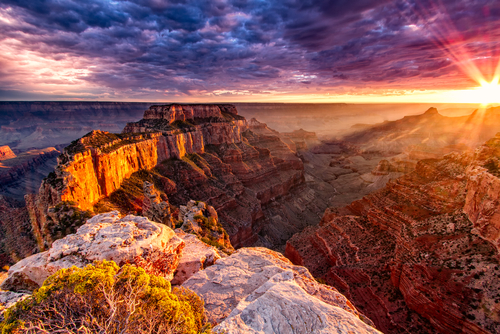 Technically, the Grand Canyon is a few hours away from Phoenix. Still, if you're in this part of Arizona, you should visit this natural wonder. The picture-perfect scenery is even more impressive in person, and you can do everything from hiking to horseback riding in the area. If you want to explore even further, consider booking a Grand Canyon vacation rental and staying for a couple of days. This natural wonder that has captured the lenses of so many photographers around the world is truly something to marvel at and nothing beats seeing its enormous beauty up close and in person.
Camelback Mountain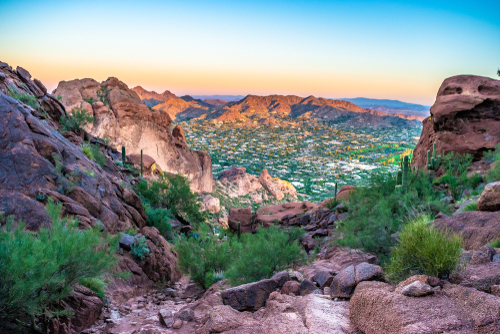 Take in a great hike without leaving the city limits. Camelback Mountain offers lots of different trails, and as it's the highest mountain in the area, you can get stunning views of the city from the top. Ascend 1,420 feet to 360-degree panoramic views of the city and surrounding area. On the way up keep an eye out for the many species of indigenous plants and animals both common and rare that call this mountain home.
Desert Botanical Garden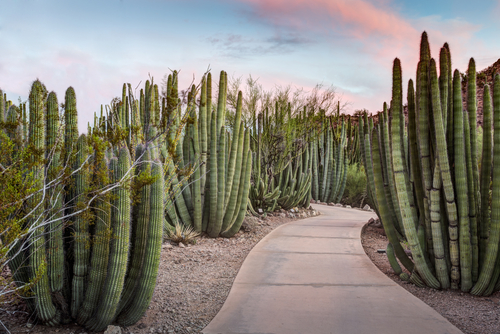 If you're interested in native plant species, Desert Botanical Garden is a place to learn more about them. Instead of recreating groomed European gardens, this botanical garden features plants that thrive in the Sonoran Desert. You can also take a look at desert flowers, cacti, and trees from all around the world. This fantastic garden is also home to the Butterfly Pavilion, where visitors can get an in-depth and real-time look at all of the stages of a butterfly's life. All of this combines to make what could be a wonderful afternoon amongst the peaceful and serene beauty of this desert garden.
Montezuma Castle National Monument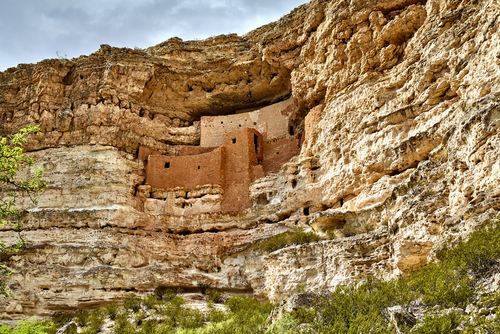 Montezuma Castle National Monument is a unique archaeological site that makes for an interesting weekend getaway from Phoenix. It consists of the cliffside dwellings of the Sinagua people, who called Arizona home centuries before Europeans arrived. Although you can't explore inside the dwellings, several hikes give you a great look. Walking through this mystical landscape will be a unique and inquisitive experience that will connect you with the caretakers of this land who built these structures and took care of this land for thousands of years.
Hole-in-the-Rock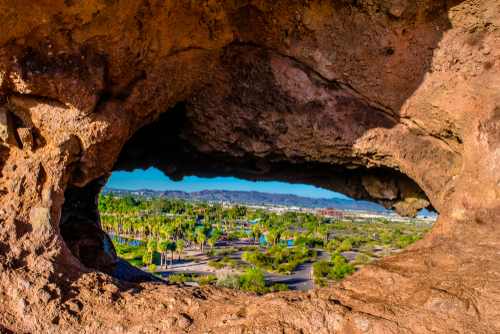 If you're on a romantic getaway in Phoenix, this spot offers the perfect atmosphere. Hole-in-the-Rock is a natural rock formation in Papago Park, and when you're on the other side of it, you can get spectacular views of the city. Hike up here in the evening to see a romantic sunset over Phoenix. This formation and the hike that leads up to it make for a fun afternoon trek that can be enjoyed by hikers of all skill levels. Be sure to add this fantastic little getaway to the itinerary for a relaxing and fun desert escape.
 Phoenix Zoo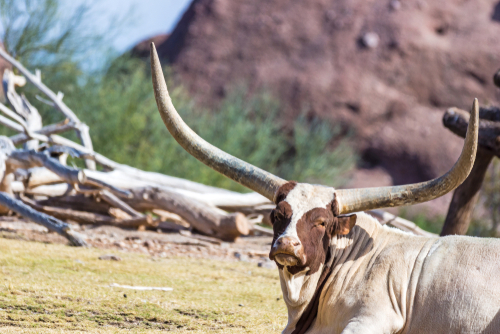 Due to the natural landscape and climate of the Phoenix area, the Phoenix Zoo offers some great natural terrains for the animals it houses. Spend an afternoon in the sun and check out the savanna environment on the Africa Trail. You can also see native species up close on the Arizona Trail. Take a walk on the wild side and get up close and personal with some of your favorite animals at this fantastic zoo. The natural landscape of the zoo will make it seem as if these animals are out in the wild.
Pueblo Grande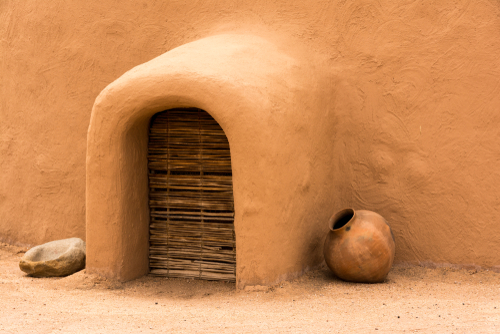 The Pueblo Grande Museum and Archaeological Park offer a look into the Hohokam culture, a prehistoric civilization that lived in Phoenix for 1,000 years. This historic landmark offers both ruins and recreations of daily life among these people, and the indoor museum features artifacts found on the site. Take a trip to this interesting site for an inquisitive time learning about the culture and people that used to inhabit this land. It is sure to give visitors an even bigger appreciation of this magnificent state.
Heard Museum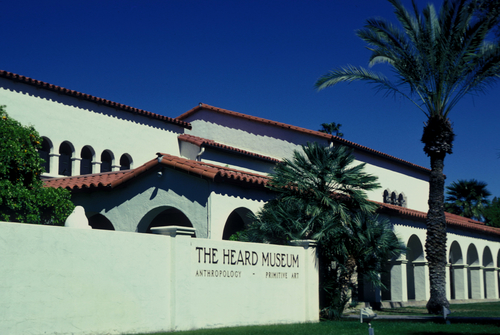 The Heard Museum offers an opportunity to learn about the Native American people who call Arizona home. Exhibits stretch from pre-Columbian artifacts to modern art from Native American communities. An afternoon spent here will leave you with a newfound respect for the tribes and people who used to live here, and create a greater understanding and appreciation of this amazing state and the culture that goes with it.
Phoenix Art Museum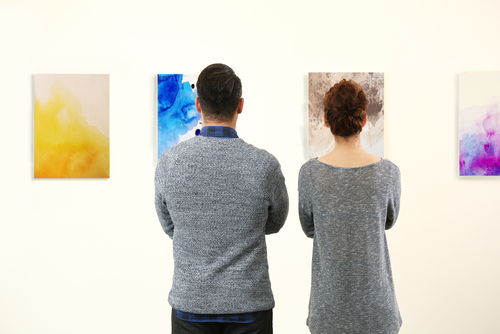 The Phoenix Art Museum is a wonderful place to gain an understanding of contemporary art while beating the desert heat. This bright, air-conditioned space features over 18,000 works from big names such as Georgia O'Keeffe and Frida Kahlo. This fantastic establishment also hosts several great events such as movie viewings and lectures. Be sure to check ahead and see if any such events are taking place during your stay to make the journey that much more special.
Where to Stay in Phoenix
Downtown Phoenix is the vibrant business and entertainment district where everything that Phoenix has to offer is at your fingertips. Feel like doing a day of shopping and eating at some of the finest boutique shops and world-renowned restaurants? That can all be found here. How about catching an event or Baseball game at Chase Field? You're in the right place for that as well. Long story short Downtown Phoenix is the place to be if you want all the options you could imagine.
Looking for a more quiet and upscale stay in Phoenix? Desert Ridge offers a more luxurious option to stay in Phoenix that can be enjoyed by solo travelers, couples, or families alike. At the center of this compact neighborhood is the Desert Ridge Marketplace. A ritzy marketplace that has everything from world-class chef-driven restaurants to its very own movie theater. It would be more than easy to spend a day wandering through the halls of this high-end shopping facility. It is also close to many of the natural areas and hiking trails around Phoenix, which makes for a great option as a place to stay.
Phoenix Awaits
Get ready for lots of scenic natural exploration and culturally enriching opportunities when you visit Phoenix! Overflowing with some of the best hiking in the world, Arizona makes for a better outdoorsy vacation than just about anywhere else. A trip filled with the natural beauty around every corner is a few clicks away at VacationRenter. Book a stay here now for a time that will not easily be forgotten. You can enjoy eating at some of the finest restaurants, shopping at some of the most unique stores, and hiking some of the best trails our country has to offer. All of this and more can be found in this incredible desert oasis.