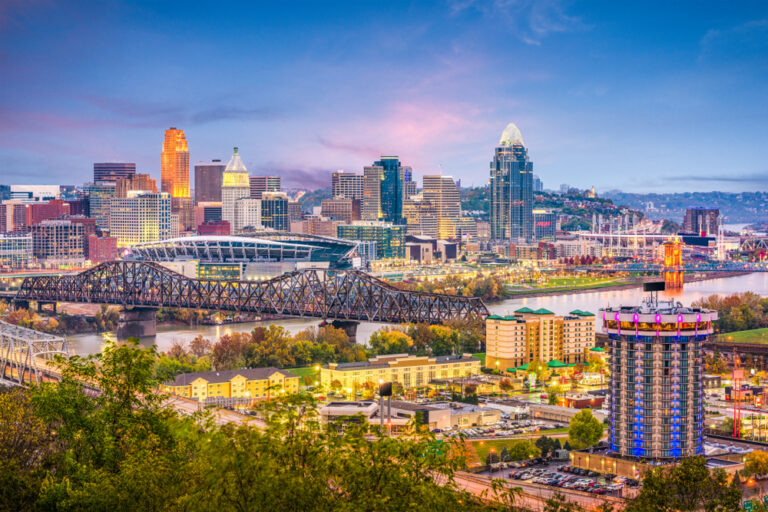 For some travelers, a visit to any city isn't complete without a few outdoor adventures. Hiking and climbing are a major draw for visitors when it comes to thinking of places to take a vacation. If you're looking for outdoor places to visit in Cincinnati, you'll have plenty of attractions to choose from, especially in the spring or summer. There is a wide variety of landscapes and trails to be seen and discovered. Be sure to make some of these stops part of your travel itinerary while you're visiting Cincinnati.
Outdoor Adventure
Ohio is a place that is known for its natural beauty. With just about every type of landscape to be found in this wonderful state, there are plenty of options to choose from that can meet any skill set. Cincinnati is no different. With enchanted forests to walk through. Bucolic farms to adore, and plenty of farms and zoos to explore. There are more than enough options to get away from the daily grind and out into nature in this city.
Burnet Woods
View this post on Instagram
For outdoor enthusiasts, one of the must-see places to visit in Cincinnati is Burnet Woods. This 90-acre park, located near the University of Cincinnati, offers a little something for everyone. Amenities include a historic bandstand, picnic areas, hiking trails, a fountain, and a disc golf course. For more fun at Burnet Woods, stop by the nature center, explore the stars from under a 12-foot dome at the Wolff Planetarium, or cast a line into the catch-and-release lake stocked with bluegill, catfish, and large-mouth bass.
Pro traveler tip: There are many different options to choose from when it comes to outdoor activities here. Make an entire afternoon of it and explore a few different things to do. Being confined within 90 acres, there are plenty of opportunities to hit a few different attractions
Winton Woods
View this post on Instagram
Visitors who don't mind traveling outside of the city will enjoy a trip to Winton Woods. Just 18 miles north of Cincinnati, this outdoor wonderland sits on a generous 2,555 acres. Highlights include hiking trails, campsites, picnic areas, basketball courts, and much more. Try your hand at the 18-hole disc golf course, saddle up at the Winton Woods Riding Center, or launch either a canoe or a kayak from Winton Woods Harbor.
Pro traveler tip: Make it an overnight stay by renting a campsite before the visit. With areas ranging from primitive to spots, to full RV hookups, there is an opportunity for every type of camper to find a relaxing spot here.
Cincinnati Zoo & Botanical Garden

When it comes to outdoor adventures, you can't beat a trip to the Cincinnati Zoo & Botanical Garden. With over 500 animal and 3,000 plant species, there's plenty to see, and the facility offers special events, classes, and camps regularly. Favorite animal habitats include Africa, Gorilla World, Cat Canyon, Hippo Cove, and Rhino Reserve.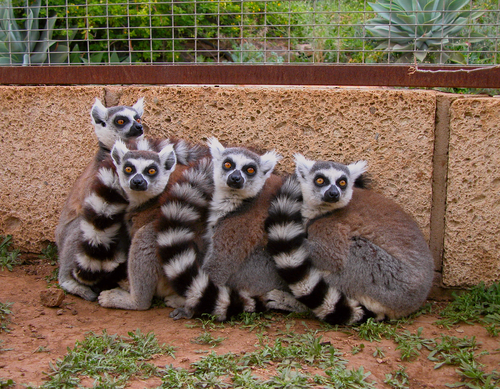 While you're at the zoo, don't forget to board the BB&T Express for a tour of the inner loop ,or take a ride on the Conservation Carousel. When you get hungry, try one of the concession stands or cafés in the park, and make sure to pick up a few mementos at the Zoo Shop in Vine Street Village.
Pro traveler tip: Events such as animal showcases and live music take place at this world-class zoo. Be sure to check ahead to see if there is an event taking place to make the visit that much more special.
Smale Riverfront Park

Located along the Ohio River in downtown Cincinnati, Smale Riverfront Park is the perfect place to go on a warm summer day. While couples enjoy strolling along the Riverwalk or picnicking on the lawn, families make use of the fun water play areas and playground. More amenities in this beautiful 45-acre park include a hand-carved carousel, an event stage, and a restaurant and microbrewery.
Pro traveler tip: This park is a perfect option for those looking to get a little outdoor time with the family without having to strap on the hiking boots. They even have porch swings, interactive water fountains, and a gigantic foot piano!
Parky's Farm
View this post on Instagram
Part of the Winton Woods recreational area, Parky's Farm deserves its mention as one of the best outdoor attractions for families in or near Cincinnati. This functioning 100-acre farm is home to an array of barnyard animals, from chickens and cows to goats and ponies. Visitors big and small also enjoy exploring differing natural habitats like fields, forests, and wetlands. For even more Parky's Farm enjoyment, have lunch at the picnic shelters, stroll through the garden and orchard or get your wiggles out at the indoor and outdoor playgrounds.
Pro traveler tip: Possibly the perfect family getaway option in the whole city, Parky's Farm features one hundred acres of walking trails and barnyard animals. Many events take place here too, so check ahead to see if any fun events are coinciding with your visit.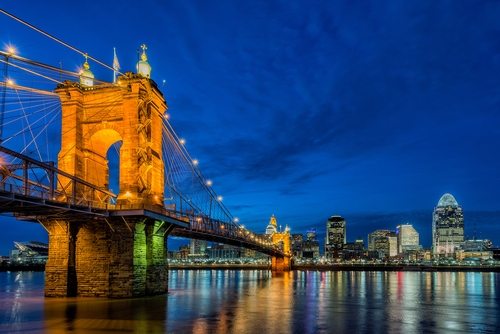 Where to Stay in Cincinnati
Also known as the Central Business District, Downtown Cincinnati is the place to be for those that are looking to come to this charming midwestern city. You can explore the beautiful surrounding nature, but at the end of the day come home and have world-class restaurants, one of a kind shopping, and some of the hottest nightlife in the region at your fingertips.
Eden Park is the perfect place to find a vacation rental in Cincinnati for families looking to be in the city, but not quite sandwiched in the middle of the booming and bustling Downtown district. Boasting a 186-acre park in the middle of the neighborhood that is aptly named after. This neighborhood is also great for those looking to get a little more time in nature after taking in the vast array of other parks, farms, and green spaces that surround the area.
If music, arts, and culture are what you desire after exploring outdoors all day, the Over-the-Rhine neighborhood is the hip neighborhood in Cincinnati that is calling your name. Take in the fantastic and diverse array of local products and crafts at Findlay Market, one of the oldest public markets in the state. Located in the northern part of the city, this neighborhood is teeming with history and with murals to be found just around every corner. This walkable neighborhood is well worth the visit for any art lover or history buff.
Cincinnati is the Spot!
From sporting events, arts, and theater, to a thriving food and music scene, there's always something to do in Cincinnati. This city is becoming more and more popular as a destination to visit. When you've had your fill of urban excitement, check out all the beautiful outdoor attractions the city and surrounding areas have to offer, from riverfront parks and urban forests, to working farms.