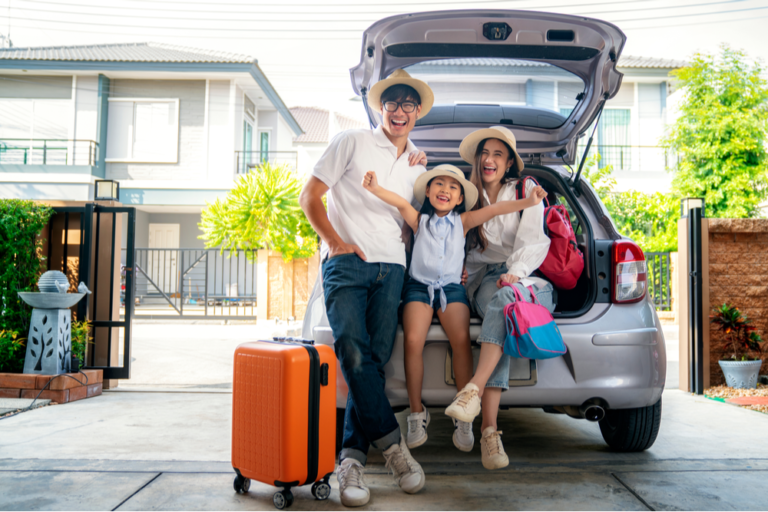 Traveling with family is fun, adventuresome, and builds lasting memories. However, for many families, a family vacation may seem out of reach. Vacations can cost a lot of money, and the more people you have, the more expensive they can get. You may wonder how you can get away without breaking the bank. With a little research and travel planning, you can be on a family vacation in no time.
Key Points
Budgeting a family vacation
​Top family vacation destinations
Budget-minded travel tips
We'll cover some top family destinations and provide travel tips to help you save money so you can finally take the family trip of your dreams.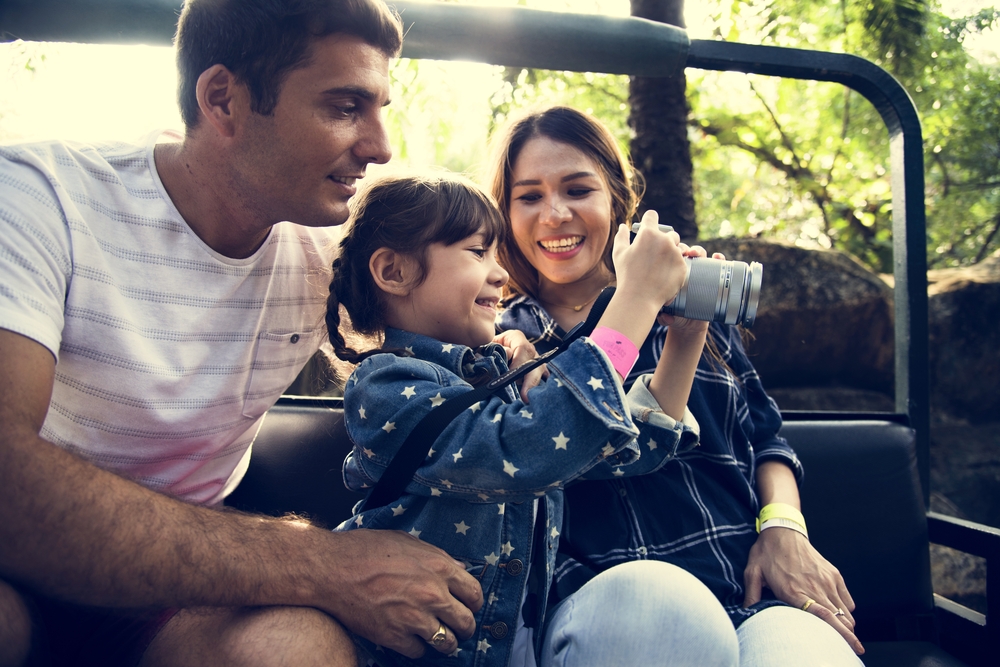 Top Family Vacation Destinations
It's easy to guess the top family vacation destinations from around the world. From the Disney theme parks in Florida and California to sightseeing in Paris, these travel destinations are popular with family members of all ages. And for a good reason! With all the attractions that one can ask for, there's something for just about everyone.
"Budget-friendly" probably isn't the first word that comes to mind when you think of theme parks and Europe, though. You're likely envisioning a dizzying swirl of dollar signs and wondering just how a family can save money for trips like these. But there are ways you can visit without spending a lot of money, such as visiting during the off-season, finding cheap flights, and booking low-cost lodgings. We'll go more into these money-savings tips soon.
If a big, all-out vacation seems out of reach or you need a quick getaway right now, there are several places you can go in North America. Visit a national park like Yellowstone in Wyoming or a coastal beach in Texas. Even a day trip within a 100-mile radius can feel like an escape from it all and offer the opportunity to visit never-before-seen places and recharge with your family.
The following are a few family-favorite destinations and some low-cost activities you can do while there.
Florida
We know Florida for its sunshine and beautiful beaches. With its white sand and crystal-blue waters, it can make you forget all about the pricey admission and long lines that await at the theme parks. You and your family can catch some waves and soak up a healthy dose of vitamin D on any of Florida's beaches.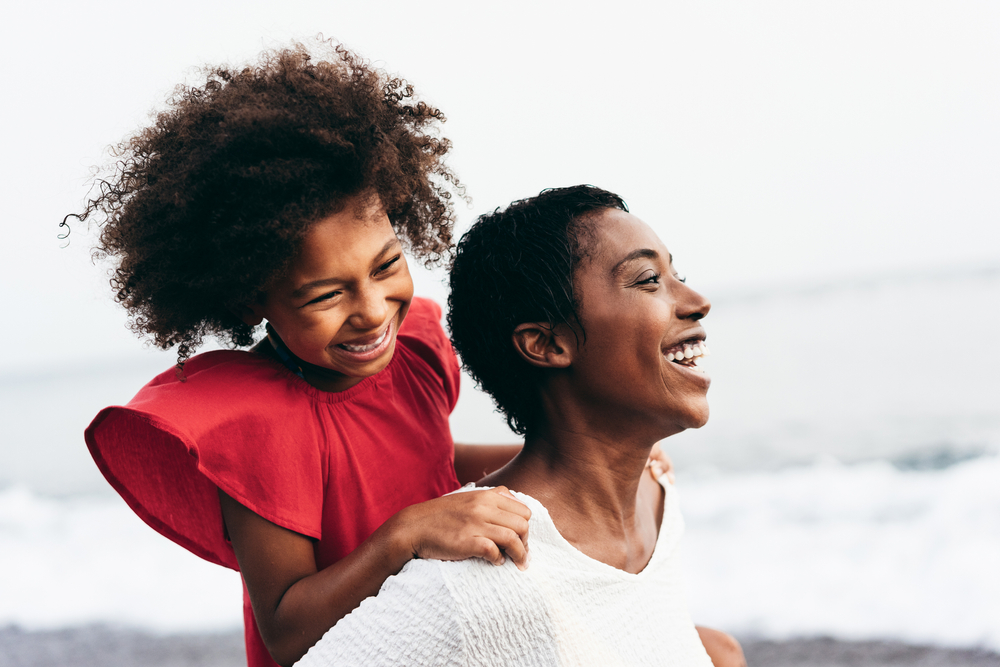 Jacksonville is a top destination spot for families. With 22 miles of beaches along the Atlantic coastline, Jacksonville can provide a lot of entertainment for the entire family to enjoy — including your pup! While visiting, take advantage of free rides on Jacksonville's beachside buggies. These environmentally-friendly electric cars or passenger vans can seat up to 14 people. They can take you to the beach, dinner, and back to your accommodation at no cost — tipping your driver is recommended and highly encouraged, though.
When you need a break from the surf, head into the turf to enjoy historical spots, green spaces, museums, and the Jacksonville Zoo and Gardens. With the largest urban park system in America, there's plenty to see inland.
Texas
If you're looking for a fun, affordable getaway, Texas is where it's at. Whether you prefer laid-back and hilly, coastal fun, or sophisticated urban concrete, there is something for everyone in the big state of Texas.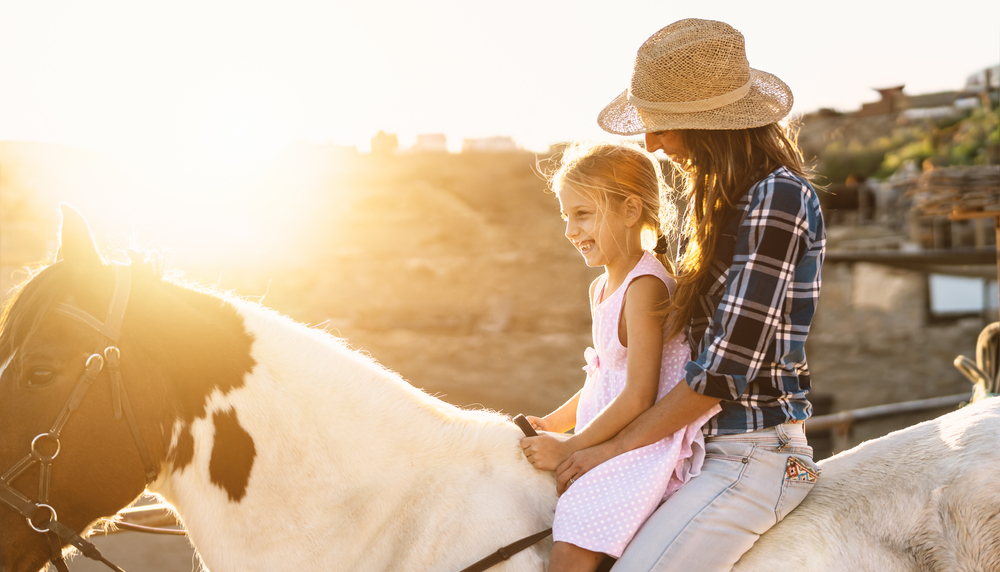 The Texas hill country is home to the state's capital, Austin, and many charming, historical, and easygoing towns. You can catch live music on Austin's 6th Street, take a walking tour of the Alamo in San Antonio, or float down the river in New Braunfels.
You can find a wide range of rentals with amenities and prices that can match your budget. Home rentals can offer several advantages for families. You can save money on dining out while enjoying home-cooked meals and have more room for yourself and your family. This can be especially important if you have small children who like to run and play.
While visiting the Hill Country, check out Schlitterbahn Water Park in New Braunfels. This 70-acre water park features a designated kid-friendly area, lazy rivers, swim-up bars, and various dining options to feed even the pickiest eaters.
Europe
When you're wanting something more intercontinental, Europe is not out of reach. With some budgeting and planning, you can take your family on a European vacation they'll never forget.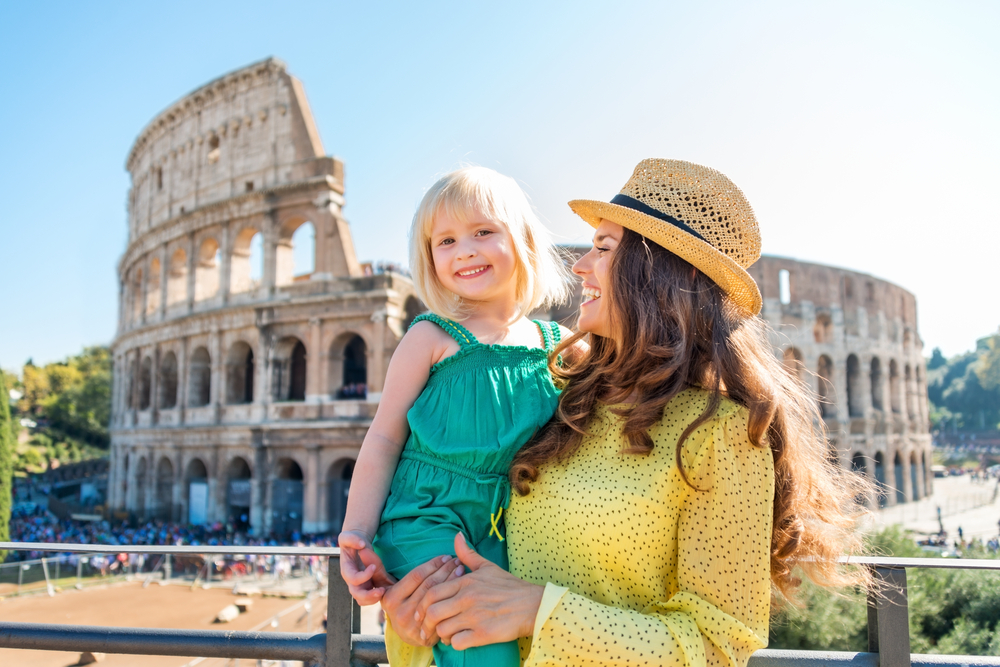 While destinations like France or Italy often are first to come to mind, other locations like Croatia, Hungary, and Portugal generally offer lower-cost options for tourists. Food, lodging, and even sightseeing cost less than visiting Paris or Rome. Families can take advantage of free walking tours and learn the history and culture of the country.
Suppose such close proximity to the Leaning Tower of Pisa or the Eiffel Tower is too much to handle. In that case, you can take a day trip into the city via train or ferry. Make sure you take advantage of a city pass in cities like Paris. City passes give you access to local attractions and unlimited transport to the Louvre and Picassos Museum.
6 Budget-Friendly Tips
A barrier for many families planning a family vacation is cost. When travel planning, there are several things you can do to cut down costs to make your travel more affordable. From airline deals to local road trips, use these money-saving travel tips to plan your family vacation.
Create a Vacation Savings Account
You may not realize it, but there are a lot of budget-friendly ways you can travel with your entire family. You can even create a vacation savings account you can build over time. When it's difficult enough to put money into savings, creating a vacation account may sound nearly impossible. Still, there are some ways you can go about this.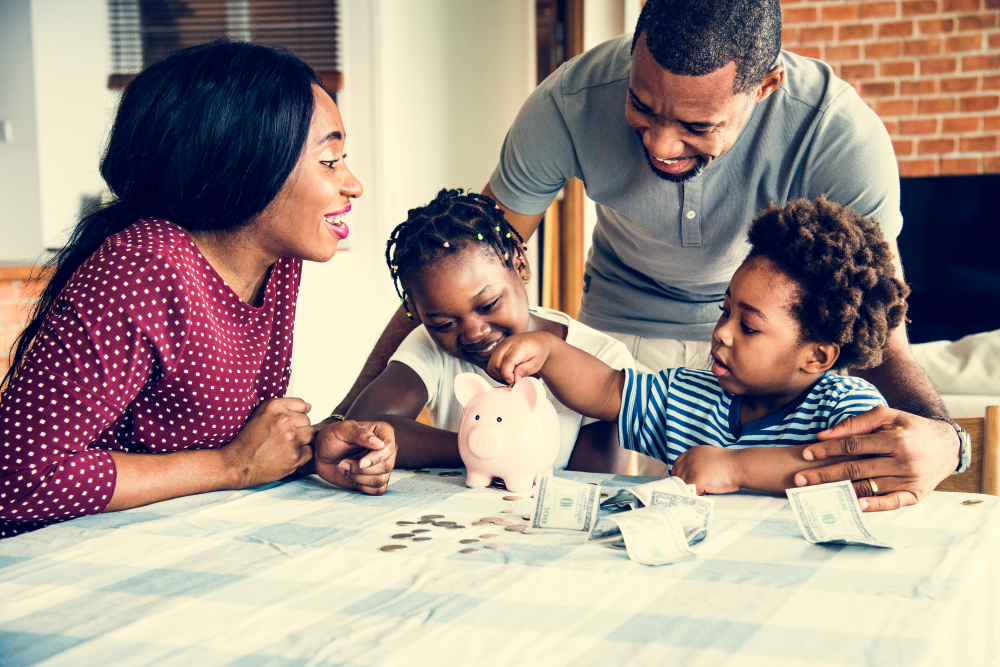 The first and probably most obvious step is to cut out unnecessary monthly expenses. Coffee runs, music or television streaming subscriptions, takeout lunch, and maybe even dinner can all add up. Removing some or most expenses can really cushion your vacation savings account. Other ways to build up cash flow include selling things you don't use, planning weekly meals, packing your lunch with leftovers, and limiting purchases.
Start a Side Hustle and Earn Extra Money
Launching a side hustle can also add dollars to your vacay stash. There are many ways you can do this without interfering with your full-time job. It might be selling items on eBay, offering driving services, blogging, or tutoring — the list goes on. Just about anything that you are passionate and knowledgeable about can earn you money.
Take Advantage of Cheap Flights by Setting Up Price Alerts
There are great deals on flights, but you just need to find them. Google is a great place to start. You can set up price alerts on Google Flights to any destination around the globe. Simply enter the number of tickets and hit "Track Prices." You can receive timely updates on ticket price changes right to your inbox!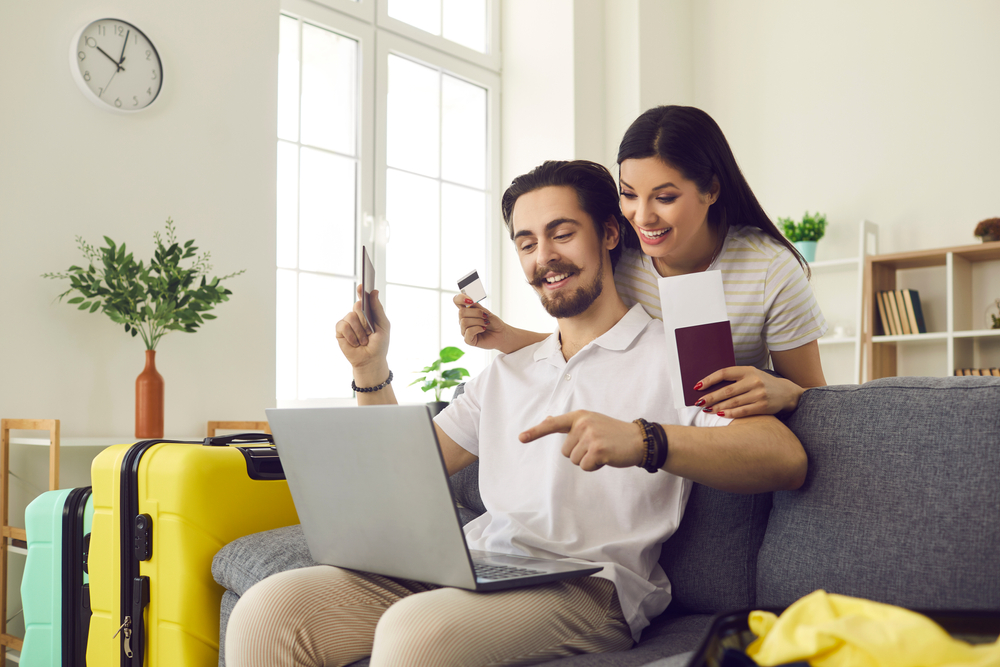 Sites like Skyscanner can also help you find low airfare for your next getaway. Simply plug in your destination and dates to compare flight deals around the world.
Another option is earning airline miles with your credit card. You can use the card for all your regular purchases, pay it off each month, and end up with a lot of airline miles that may cover all your airline fees!
Consider Off-Season Travel
It's summer, and the kids are out of school, so it's the best time to travel, right? Wrong. In reality, everyone else is thinking the same thing. This is especially true if traveling to Europe. Not only does Europe draw international tourists, but locals travel during the summer months, as well. To save money, plan and book your travel during the off-season.
If your travel destination is within the United States, the off-season can differ from region to region. In Florida, tourism slows down during the later summer months because of the heat and high humidity. If you're looking at Texas beaches, fall is the perfect time to get low rates.
Traveling during the peak season will always cost you more. Plan your visit during the slower months to take advantage of the lower flight and lodging fees. Even planning your departure on a weekday rather than a weekend can add dollars back into your vacation budget.
Take a Road Trip
Another option is to do it the Griswold way and hit the road. With a tank full of gas and a cooler packed with snacks, you can head to your destination of choice. Whether it's visiting the Grand Canyon, hitting campsites, or visiting America's many roadside attractions, a good old-fashioned road trip never goes out of style.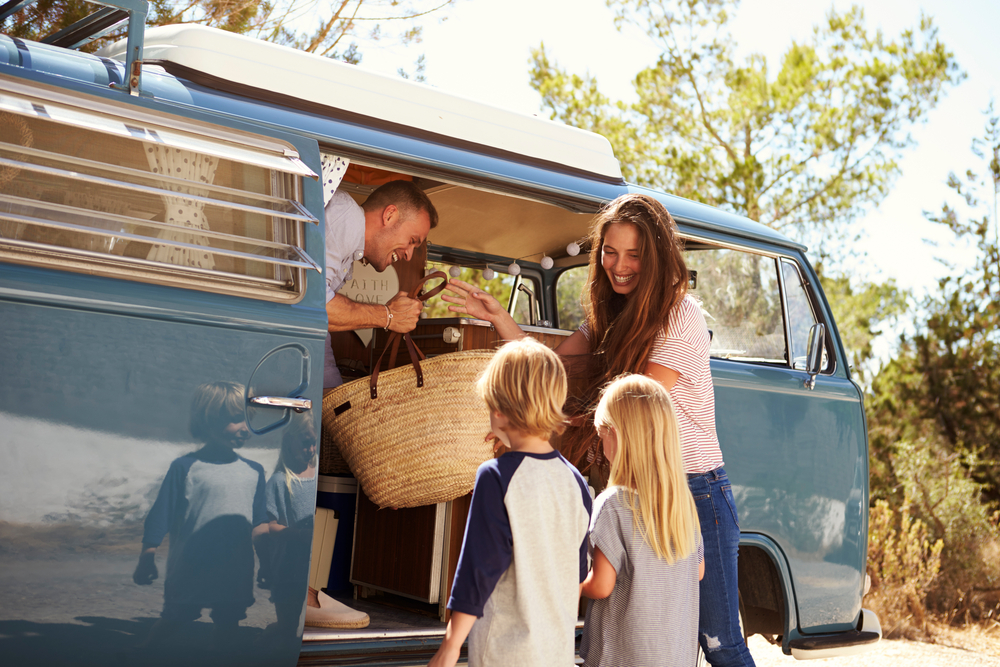 Keep in mind that road trips can get expensive. Gas prices vary from city to city and often cost more in larger metropolitan areas. If you're not packing a full day's worth of meals, or you want to splurge now and then at a restaurant, find a restaurant where children eat free. Many restaurants still do this, and you can find locations by simply researching ahead of time. Places like IHOP, Denny's, and Applebee's offer free or inexpensive meal options for children.
And don't forget about the entertainment! No, not wax museums or snake farms — they are always interesting but also expensive. While on the road, catch local festivals and free things, such as local community events. You can find these on city websites, local magazines, or simply by searching on the internet.
Take Part in Free Activities
Free activities aren't just for the road trippers. You can find free events just about anywhere in the world. For instance, in places like Washington, D.C. and New York, premier attractions and museums are free. While visiting either of these urban destinations, you can peruse the Metropolitan Museum of Art or take in the 17 museums, galleries, and zoos at the Smithsonian Institution.
Several large cities have followed suit by opening museums to a wider audience for free. The Dallas Museum of Art in Texas offers free admission to the public. You can enjoy a wide range of historical art periods and participate in hands-on children's activities in the family center. Afterward, enjoy a stroll through Klyde Warren Park and grab a bite to eat at one of the many vendors.
With a little planning, you can find free experiences for the whole family to enjoy!
Find Family-Friendly Rentals on VacationRenter
A budget-friendly family vacation does exist, and you can begin yours with VacationRenter. Pick a state or country, and we'll find the perfect vacation home, apartment, or lodge for your stay. Whether a relaxing cabin in the woods, fun in the sun, or visiting a bustling metropolitan area, take the stress out of planning your next vacation with VacationRenter.
With the best rentals gathered in one place, you can take the headache out of searching through several sites when planning your vacation. VacationRenter pools the best rentals, and you can use our search functions to find the perfect spot for your next trip.
Mentioned In This Article