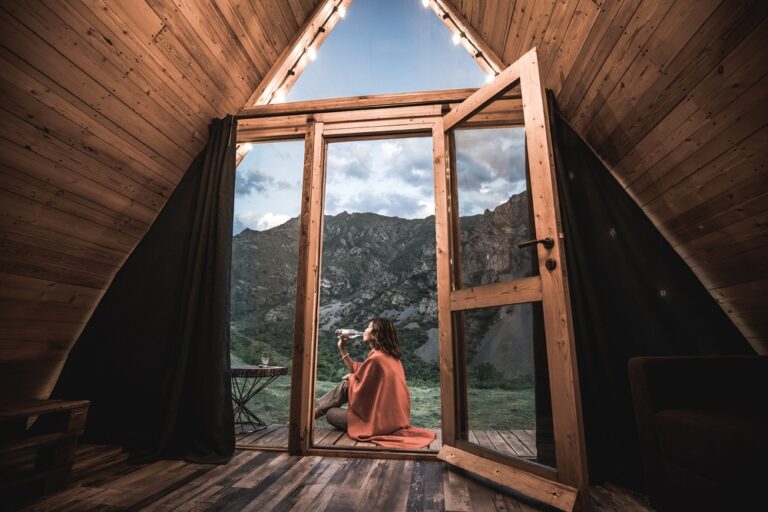 For nature lovers, Colorado is the ultimate destination. The state has it all: rugged mountains, deserts, canyons, lakes, and rivers. It's home to some of the most scenic landscapes in the country.
It's the ideal destination for a glamping trip. Spend your time in the state's gorgeous natural backdrop by day and relax in the comforts of your chosen upscale accommodations at night.
Here are some of the top glamping spots to check out in Colorado.
1. Aspen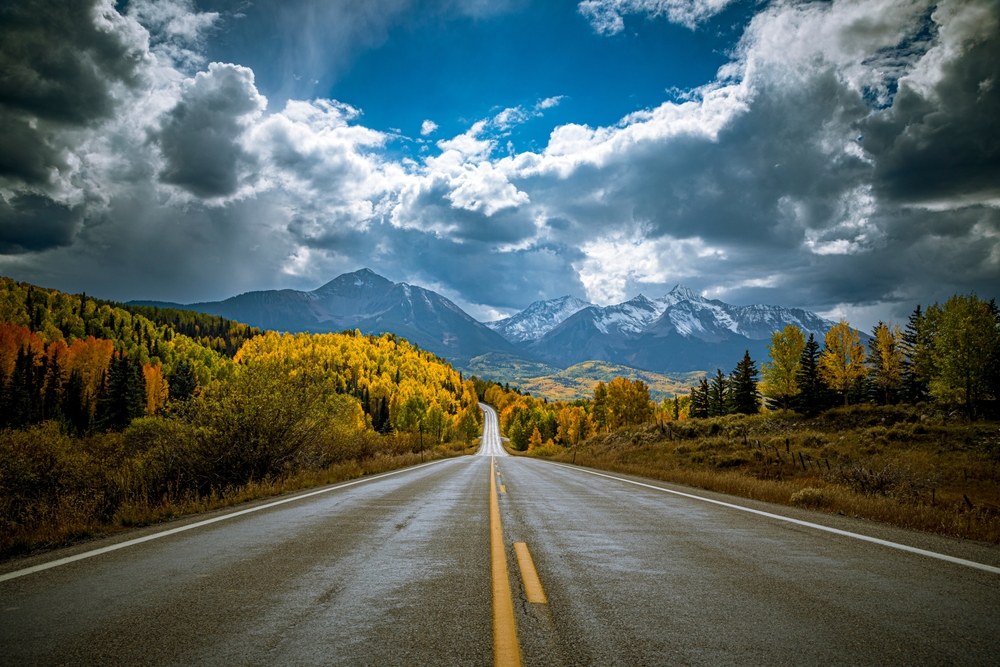 Aspen is considered the crown jewel of ski resorts in Colorado's Rocky Mountains, but it's also a year-round destination for outdoor recreation. In the summer, visitors can enjoy plenty of hiking, biking, and horseback riding opportunities.
Fun Things to Do
There aren't many places in the world that are better for skiing than Aspen. Tucked away in the White River National Forest, it's surrounded by the peaks of the Elk Mountains and draws skiers from across the globe. In addition to its ski culture, the region is known for the arts and is a top spot for celebrities to visit. Don't be surprised if you see a star while hitting the slopes!
Glamping Options
You'll find some fun glamping options in the area. RVs are an efficient and stylish way to explore what Aspen has to offer. Many RVs come with the same basic set of amenities, including a full kitchen with a stove, a sink, a fridge, and a bathroom.
2. Leadville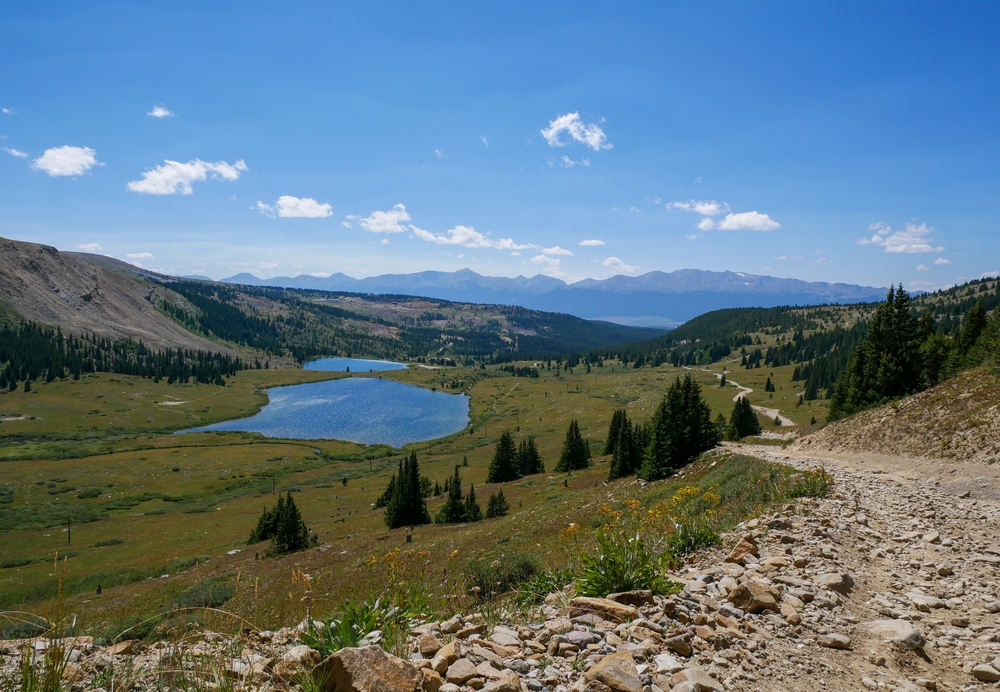 In Leadville's heyday, it was home to a number of saloons, dance halls, and brothels — so if you're looking for a slice of "wild west" life, you've come to the right place. History buffs will get a kick out of this little town with a big personality. Highlights include tours of old ghost towns, biking the Mineral Belt Trail, and a National Historic District consisting of 70-square-blocks of Victorian architecture.
Fun Things to Do
This historic silver mining town in the mountains offers a ton of outdoor fun. You'll find some of the highest peaks in the state, which means plenty of scenic hikes and runs as well as horseback riding, mountain biking, zip-lining, and off-roading. In the colder months, you can also enjoy skiing, snowshoeing, and dog sledding. There are also several lakes in the area, including the popular Turquoise Lake, attracting those who love recreational water activities like boating, fishing, and paddling.
Glamping Options
You'll find some great glamping options in this region, such as Tiny House Leadville Colorado. This adorable tiny home is a great place to stay while you're exploring the area. It offers fantastic mountain views, as well as a kitchen, bathroom, and free Wi-Fi.
There are also many RVs available, like this Mighty Terrapin, that offer an easy way to travel with family or friends. Offering a private bathroom — with a shower and toilet — most RVs come with a kitchen, air conditioning, and TV. You'll also find ample sleeping room in an RV depending on your needs: everything from a queen-size bed to two bunks.
3. Colorado Springs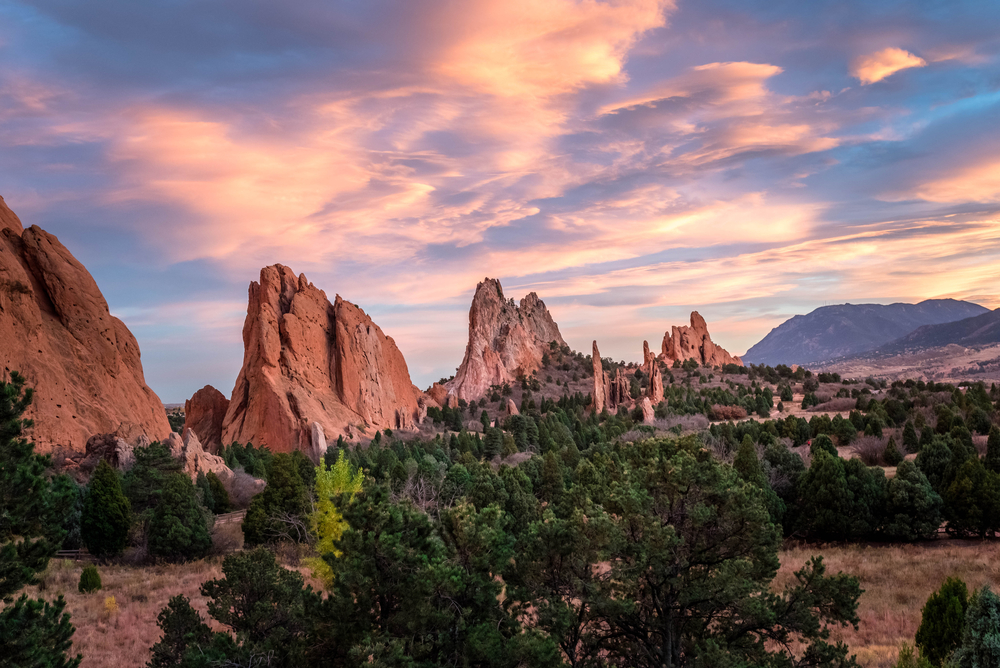 At the eastern foot of the Rockies, Colorado Springs is your gateway to outdoor adventure. The Pikes Peak Region enjoys over 260 days of sunshine per year, which means there's rarely a bad time to visit.
Fun Things to Do
Colorado Springs, the state's second-largest city, is known for its stunning natural beauty — you absolutely don't want to miss Pikes Peak and the Garden of the Gods (pictured above) when visiting the area. As for outdoor activities, you'll never be bored, whether you're interested in hiking trails, biking, rock climbing, white-water rafting, or more. And if you're looking for something a little different, the city is home to numerous events and festivals, breweries and distilleries, historic sites, and many public artworks and galleries, as well as the U.S. Olympic Committee Headquarters.
Glamping Options
If you're interested in glamping, be sure to check out the Garden of the Gods RV Resort. It offers a bevy of accommodations, such as cabins and RV and camping sites. The area is not short on amenities either — offering two heated swimming pools and a children's playground.
4. Denver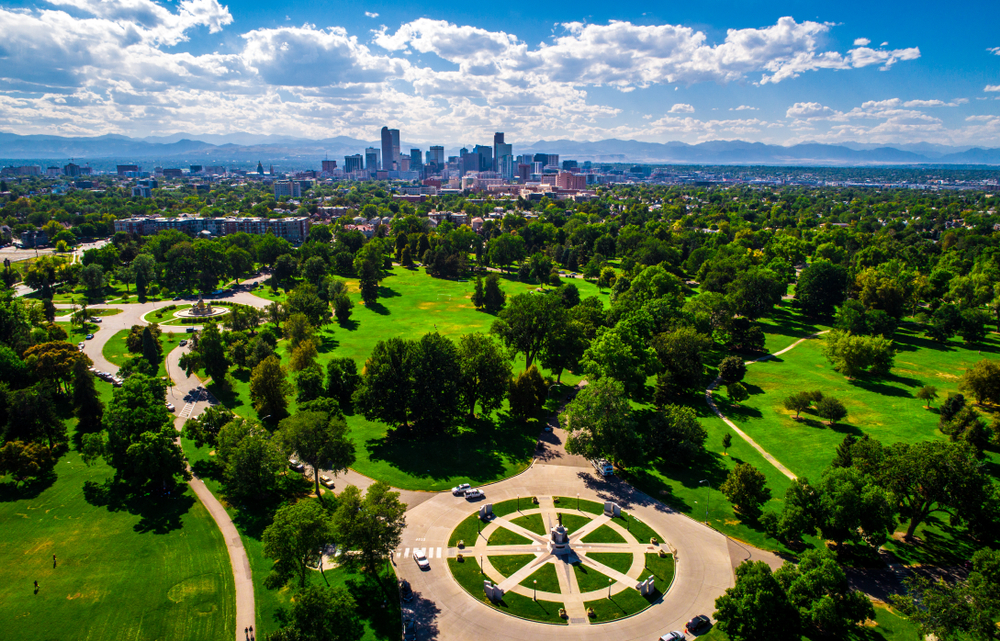 The Mile High City is a great choice when looking for a combination of urban life, outdoor activities, culture, art, and nightlife. Start the day by hiking, fly-fishing, kayaking, or biking, then mix in a food and drink tour, and finally, cap it all off with a concert at the otherworldly Red Rocks Amphitheater.
Fun Things to Do
Denver has big-city appeal — museums, breweries, galleries, live music and theater, and more — while also offering rugged outdoor adventures for nature lovers. Take a ride into the Rocky Mountains, go cycling on the city's 85 miles of bike trails, or explore Red Rocks Park and Amphitheatre.
Glamping Options
If you're interested in camping in style during your visit to the Mile High City, check out the Charcoal Charter, a built-out Mercedes Benz Sprinter. It's ideal for those who want to go off the beaten path and comes with linens and dishes, a sink, a two-burner gas cooktop, two fold-out tables, heating and cooling, a pull-out sofa, and more.
The fully insulated ProMaster Discover Campervan boasts a built-in Webasto heater offering travelers comfort during even the coldest months. It has a tow hitch for your skis, bikes, or other toys, a sink with running water and six-gallon water tanks, a DC-powered electric fridge, a portable butane stove, a full memory foam bed, and more.
Meanwhile, this 2019 Thor Chateau 31E Bunkhouse has ample space for your family's next grand adventure. It can sleep up to 10 people with multiple beds. There are two roof air conditioners, a furnace and generator, five TVs, a hot water heater, a convection oven, and more.
5. Boulder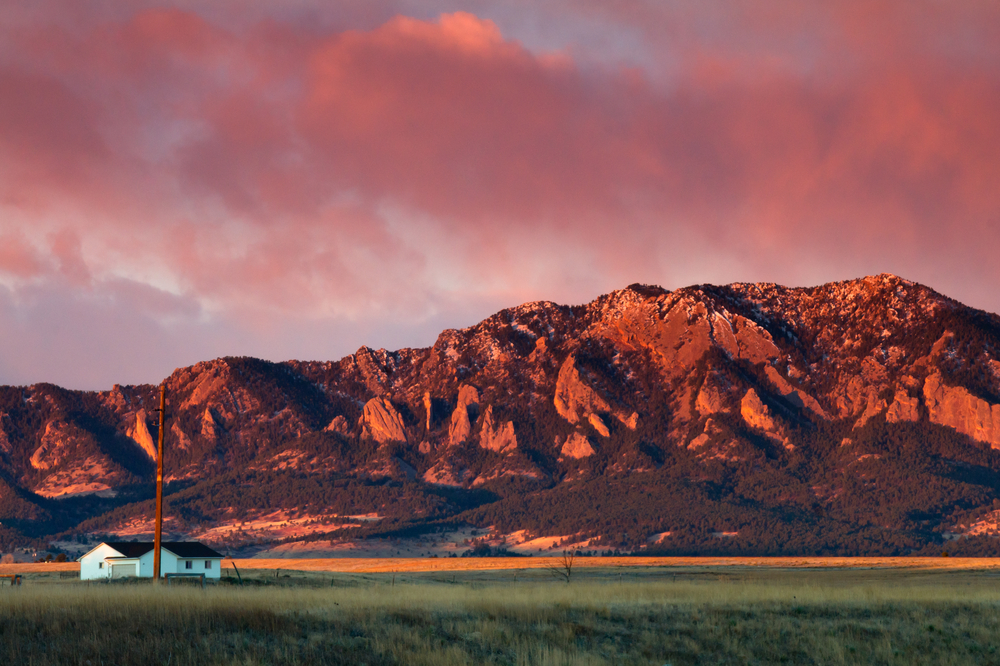 Not far from Denver, Boulder is another nice balance of urban living and the outdoors. This laid-back mountain city has a great food scene and more outdoor activities than you can count.
Fun Things to Do
Boulder boasts a vibrant downtown, cultural offerings, loads of restaurants, bars, and breweries, and easy access to exciting outdoor recreational activities. When you get tired of wandering Pearl Street, be sure to explore the Flatirons, Eldorado Canyon State Park, or the Boulder Reservoir.
Glamping Options
If you're interested in unique camping accommodations, this vintage Volkswagen Westfalia is great for trekking the mountains in style and small enough to get into backcountry camping sites larger campers might not be able to access. In addition to a Subaru engine, other upgrades include a Sony touchscreen radio with Bluetooth and compatibility with Apple CarPlay and Android Auto.
6. Granby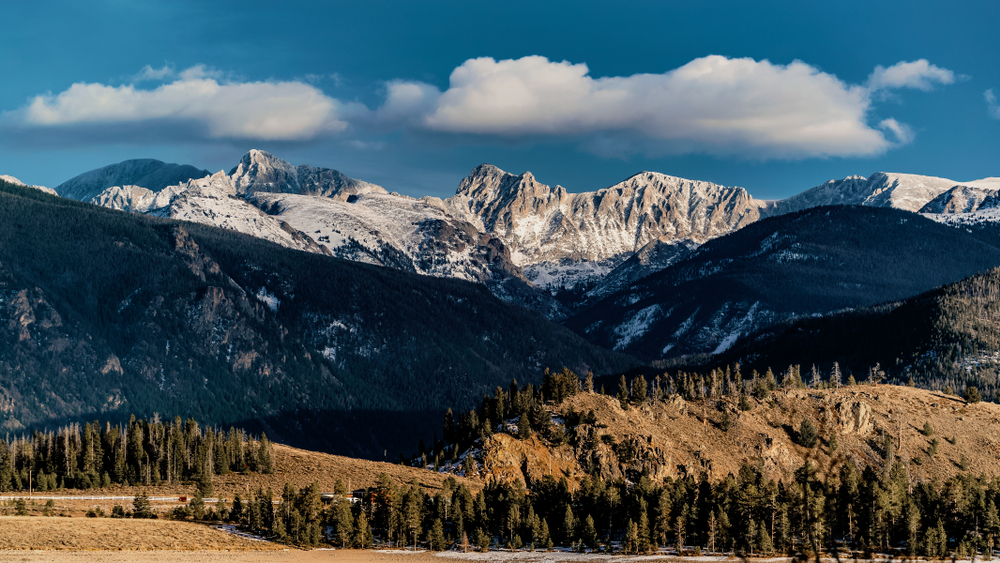 Located in the heart of the Rocky Mountains, Granby has an elevation of approximately 8,000 feet. Owing to its location, the surrounding scenery is exquisite, to say the least.
Fun Things to Do
If you love the outdoors, you'll want to add Granby to your next itinerary. The area offers many exciting activities, such as mountain biking, boating, rafting, horseback riding, golfing, skiing, fishing, boating, and more.
Glamping Options
When booking glamping accommodations in the area, consider Sun Outdoors Rocky Mountains. Formerly the River Run RV Resort, you can reserve an RV or camping site, an adorable studio cottage with an open concept, an Airstream, an adventure tent, a yurt, or a Conestoga wagon — a luxury covered wagon offering an Old West experience. They offer a variety of amenities including more traditional ones like pools and hot tubs and picnic tables, alongside more modern ones like a mini bowling alley and golf cart rentals.
Meanwhile, Freedom Freddie is a spacious 2021 Bunkhouse camper with a triple bunk in the rear and a queen-size bed upfront. Since it can sleep seven to nine people, it's great for family adventures. It also has a small bathtub, an outdoor shower, an outdoor kitchen with a sink and refrigerator, and an inflatable raft.
7. Wolcott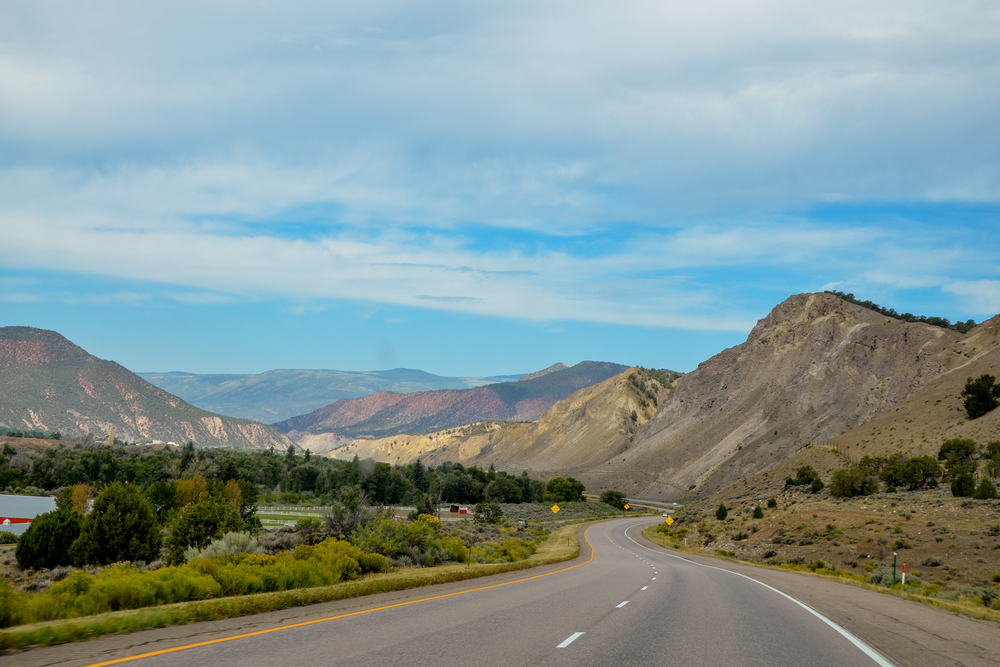 Located in Vail Valley, this small northwestern Colorado community not far from the city of Vail is known for its dude and guest ranches, as well as access to numerous outdoor activities, including skiing, hiking, mountain biking, and horseback riding.
Fun Things to Do
It's worth a trip to visit the popular ski towns of Vail and Beavercreek. Depending on the season, you can either hit the slopes or hike the many trails in the area. Beavercreek offers a nice gondola ride where you can view the surrounding mountains from on high. Make sure to spend some time at the hot sulfur springs in Glenwood Springs and explore the historic Fairy Caves nearby.
Glamping Options
There's plenty of luxury mountain glamping to be enjoyed in this region of the state. Check out this 2020 Jay Flight SLX 184BS Baja edition bunkhouse camper, which has a 30-gallon water tank and a 30-pound propane tank. The owner of this rental also installed a solar kit.
You might also enjoy this 2009 Forest River R-Pod, a uniquely shaped, lightweight camper that's easy to tow behind just about any SUV with a V6 engine. It's ideal for couples traveling on an intimate outdoor adventure. You'll also enjoy plenty of natural light thanks to its open concept design. If you want some extra space or need some shade, this rental comes with a spacious tent to attach to the camper.
Or consider the 2018 Mercedes-Benz Sprinter, a customer conversion van affectionately dubbed "Van Gogh." It includes a rooftop deck and collapsible ladder — because you want to make sure you do some stargazing under the Colorado night sky — an outdoor shower, ceiling fan ventilation, an induction stove, a refrigerator, and handcrafted cabinetry offering plenty of storage space.
Plan Your Next Colorado Glamping Vacation
Colorado has plenty of unique options for your luxury camping experience — everything from tiny houses and treehouses to teepees and yurts, to Airstreams and chickee huts. Find your perfect rental today.