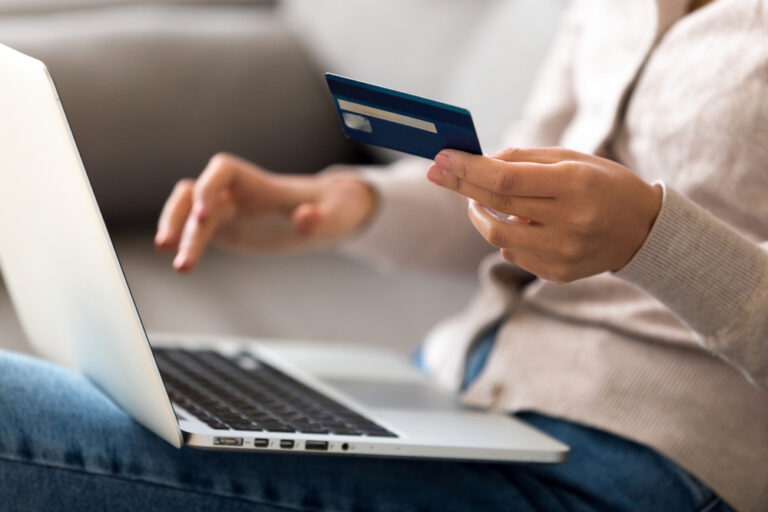 When it comes to planning a vacation, today's options seem endless. Beyond the availability of hotel rooms, a whole host of rental properties with unique characteristics exist across every market. Many of these properties are rented out by individual owners, and while they are an easy way to ensure a great vacation, there is still a need to be cautious when renting a property for your stay. 
What tools do you have at your disposal to spot vacation rental scams? How can you tell if a listing is legitimate or not? What should you be looking out for? Plus, what can you do to keep yourself safe and make your vacation pleasant? This article answers these questions and more.
Why Vacation Rental Scams Exist
The recent growth of the vacation and home-sharing rental market has attracted some less-than-savory actors to the scene, and there have even been country-wide scams, like the one that Vice reporter Allie Conti experienced.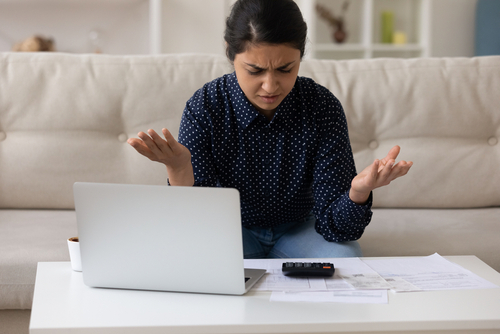 With more homeowners and property owners offering vacation rentals, it can be relatively easy for a bad actor to make a similar offer. Many prospective renters are unable to tell the difference and could very easily give money or bank information to a criminal in exchange for what turns out to be a scam. If done right, the scammer gets away with it and the consumer has little recourse.  
As long as these scams remain profitable and scammers run little risk of being caught by customer support, consumers must remain aware and do their due diligence when booking rentals. 
Types of Vacation Rental Scams
The types of vacation rental scams fall into three primary categories:
Advertisement hijacking.

This is where a scammer takes a legitimate rental advertisement but changes the contact information so that anyone wanting to book the property contacts them instead. When they're contacted by a prospective renter, a fake reservation is made, they take the renter's money, and the renter is none the wiser until they show up at the property only to find their name isn't in the books.

Phantom rentals.

In this scenario, a scammer creates a completely fictitious advertisement for a property that doesn't exist or isn't owned by them. Unsuspecting renters book the property, pay money for it, and are then ghosted by the scammer.

Fake reviews.

This much milder form of scamming occurs when someone offering a rental property solicits fake five-star reviews on different review sites to convince prospective renters that the property is much better than it actually is. While such a scam won't leave you without a place to stay or your identity stolen, it could mean vacationing in less-than-ideal lodgings that actually received negative reviews.
Vacation Rental Red Flags
The first step in protecting yourself from vacation rental scams is awareness. By knowing what to be on the lookout for, you can spot scams more easily and actively avoid them. Here is a detailed list of red flags to be mindful of as you search for your next vacation rental:
The person renting the property asks for money upfront in the form of cash, wire transfer, prepaid card, etc. — basically any form that can't easily be refunded or disputed. Once a scammer has your money, they can disappear with it and leave you with no recourse. 

You feel like you're being pressured or rushed into booking the rental. A scammer wants to close the deal and get your money. Pressuring you is one way of getting you to go through with it before you've had time to analyze the decision more carefully or do any background research.

The rates seem too good to be true given the apparent quality of the property or its location, like a penthouse in New York for one-hundred dollars per night. This is one way to lure people in. They might even be more eager to snag the supposed "deal" and overlook other red flags.

The property owner is out of the country and requires you to send the money overseas. Once your money is out of the country, it tends to stay out for good and you won't see or hear from the scammer again.

The advertisement is on Craigslist or a similar site. This does not automatically mean the property is illegitimate, but it does mean you'll need to investigate it more thoroughly, as scams are much easier on sites that aren't vacation rental aggregates.

The advertisement is full of odd spelling or grammar errors. 
Tips for Staying Safe When Booking a Rental
Once you're adept at identifying red flags, the next step is to proactively keep yourself safe by investigating prospective rentals thoroughly and taking steps to protect your finances. The following are best practices when booking your vacation rentals to minimize your risk:
Always book through a reputable vacation rental website or application. These companies have screening processes that tend to keep the scammers out and may also have full refund or cancellation policies.

If you find a listing on a reputable site, don't go off-site to book it or contact the property owner outside of the site's messaging tool.

Always make a point of paying by credit card, PayPal, or something similar. Avoid paying in cash, check, or wire transfer, as these methods make it nearly impossible to get your money back. If you're scammed, you can dispute charges with your credit card company and stop payment.

Verify that the property exists by looking it up on Google Maps and viewing aerial photographs or street-view images. Bait and switches can often occur when the property you paid for is switched with a less desirable property upon check-in.

Do an online search of the property and the property owner. If you find photographs or advertisements of the property under more than one name, it might be worth avoiding. Property taxes are also public records, and you should be able to view property tax statements online and confirm that the person paying taxes is the same person renting out the property.

Check for both good and bad reviews for both the property and property owner. Seek reviews from multiple sites and check the reviewers for other reviews they may have left to spot fake reviews.

Make a habit of asking for additional photos or a link to their social media page. A legitimate property owner should be able to supply these without any issues, but a scammer might be hard-pressed to come up with anything.

Ask the owner questions, including questions about the local area. If they are a scammer, these may be difficult for them to answer.

Always double-check your booking site's URL. Scammers often set up fake phishing sites that look similar to the company's website but with a notably different website address.
How to Report Vacation Rental Scams
If you encounter a vacation rental scam — whether you were scammed or identified fraudulent advertising — it's a good idea to report it to the Federal Trade Commission (FTC). The FTC is a federal organization created with the goal of preventing fraudulent, deceptive, and unfair business practices.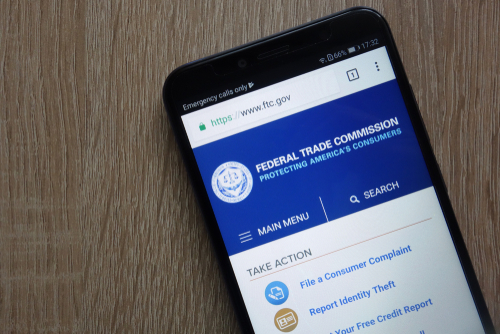 You can file a consumer complaint with the FTC online or by phone at 1-877-FTC-HELP. Report fraud online by visiting ReportFraud.FTC.gov and clicking "Report Now." You will be asked to select the type of fraud. If the scam occurred online, you might select "online shopping." You will be asked additional questions, including contact information like your email address and phone number. Then, you will be provided space to leave a description of what occurred.  
Your filed report will enter a database available to all levels of law enforcement across the country and used to spot trends and build cases against scammers. Note that if you had your identity stolen as part of a vacation rental scam, you should instead report the theft to IdentityTheft.gov.
Find Your Next Rental With VacationRenter
If you want an easy and safe way to shop vacation rentals from multiple reputable sites all in one place, check out the listings on VacationRenter. Here, you'll find rentals from Vrbo, Booking.com, Outdoorsy, RVshare, and more. Instantly get a list of personalized results from millions of rentals whether you are planning your trip in advance or at the last minute. With VacationRenter, you don't have to worry about being scammed — just packing for your next vacation.