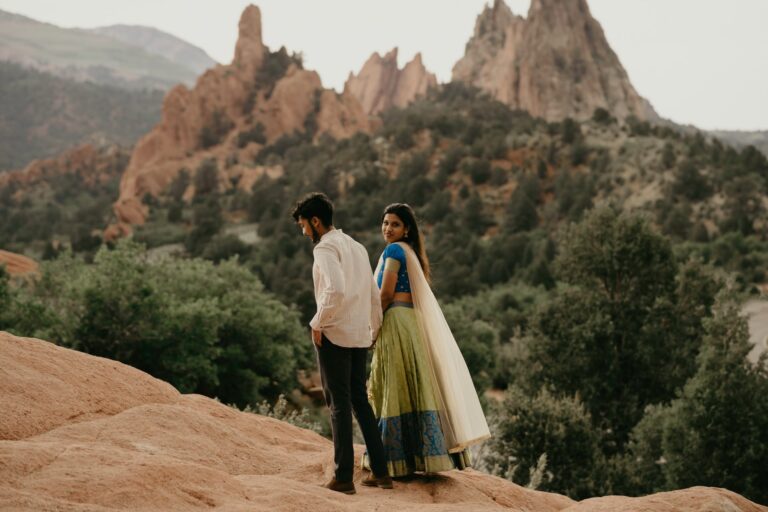 Denver is the capital city of the great state of Colorado. Being located in a central area, many visitors fly into Denver before heading onto their final vacation destination. Additionally, people who live in Denver enjoy easy access to other areas in Colorado via the Denver International Airport.
But the truth is, driving through the Centennial State is a great way to experience the amazing beauty of the Rocky region. Throughout all seasons, couples local to Denver and those traveling here from around the world can enjoy romantic getaways in Colorado thanks to the awesome scenery and amazing cabins nearby. Check out our eight favorite picks for romantic getaways near Denver.
1. Garden of the Gods
Drive time from Denver: 1 hour and 10 minutes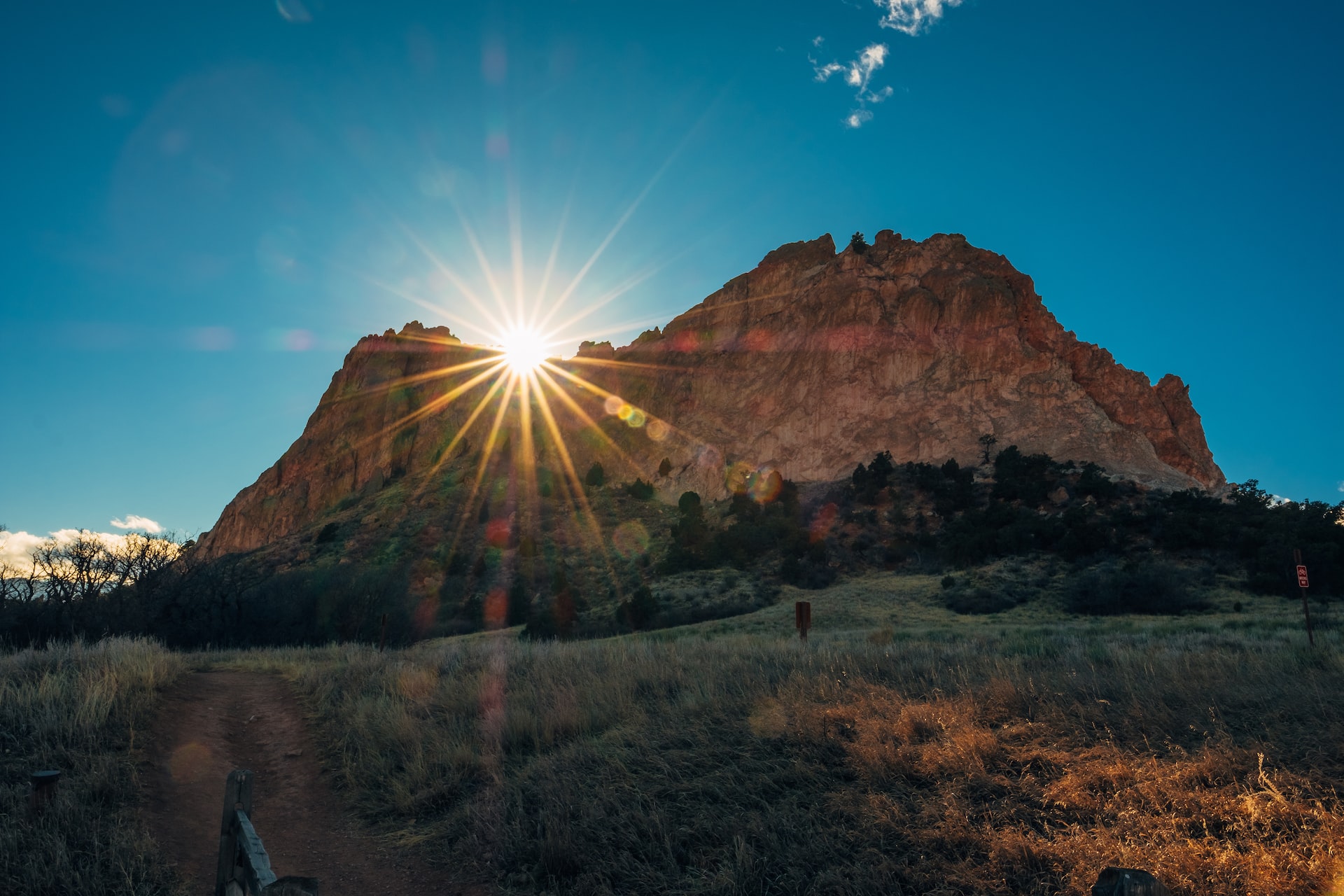 Garden of the Gods is located about 70 miles outside of Denver in Colorado Springs. It's a great place to spend a weekend exploring the outdoors. Bike, hike, or take a jeep tour of the sandstone formations and dramatic karsts, a geological term for stunning spires made of dissolving rock. Dine in the glassed-in cafe or have a picnic. Garden of the Gods certainly lives up to the name. The natural structures are a well-known destination thanks to their incredible beauty. Grab a rental in Colorado Springs for the perfect location central to Denver.
Favorite Romantic Activity: Enjoy surprising your partner with an afternoon spent horseback riding on a tour through the breathtaking area.
2. Pikes Peak
Drive Time From Denver: 2 hours

Explore Pikes Peak's romantic waterfalls, adventurous caves, and canyons tucked in the Rocky Mountains. This is a popular tourist attraction receiving nearly 500,000 visitors each year. The peak reaches just over 14,000 feet high above sea level. Bike, climb, or drive to see as much as your time allows. The nearby villages offer restaurants, bars, and shops to complete your weekend. Grab a beautiful rental to call home during your romantic stay and enjoy the adventure. This location is, of course, tranquil but don't plan on sitting still for too long. Pikes's Peak serves as a great romantic getaway for couples who love the outdoors.
Favorite Romantic Activity: We mentioned adventure, didn't we? Try rafting in Echo Canyon if you plan to hit Pikes Peak in the spring or summer season! This thrilling activity is perfect for beginners but is still loved by expert rafters. Pick from a half day or a full day and enjoy the breathtaking ride through the Colorado River.
3. Estes Park
Drive Time From Denver: 1 hour and 30 minutes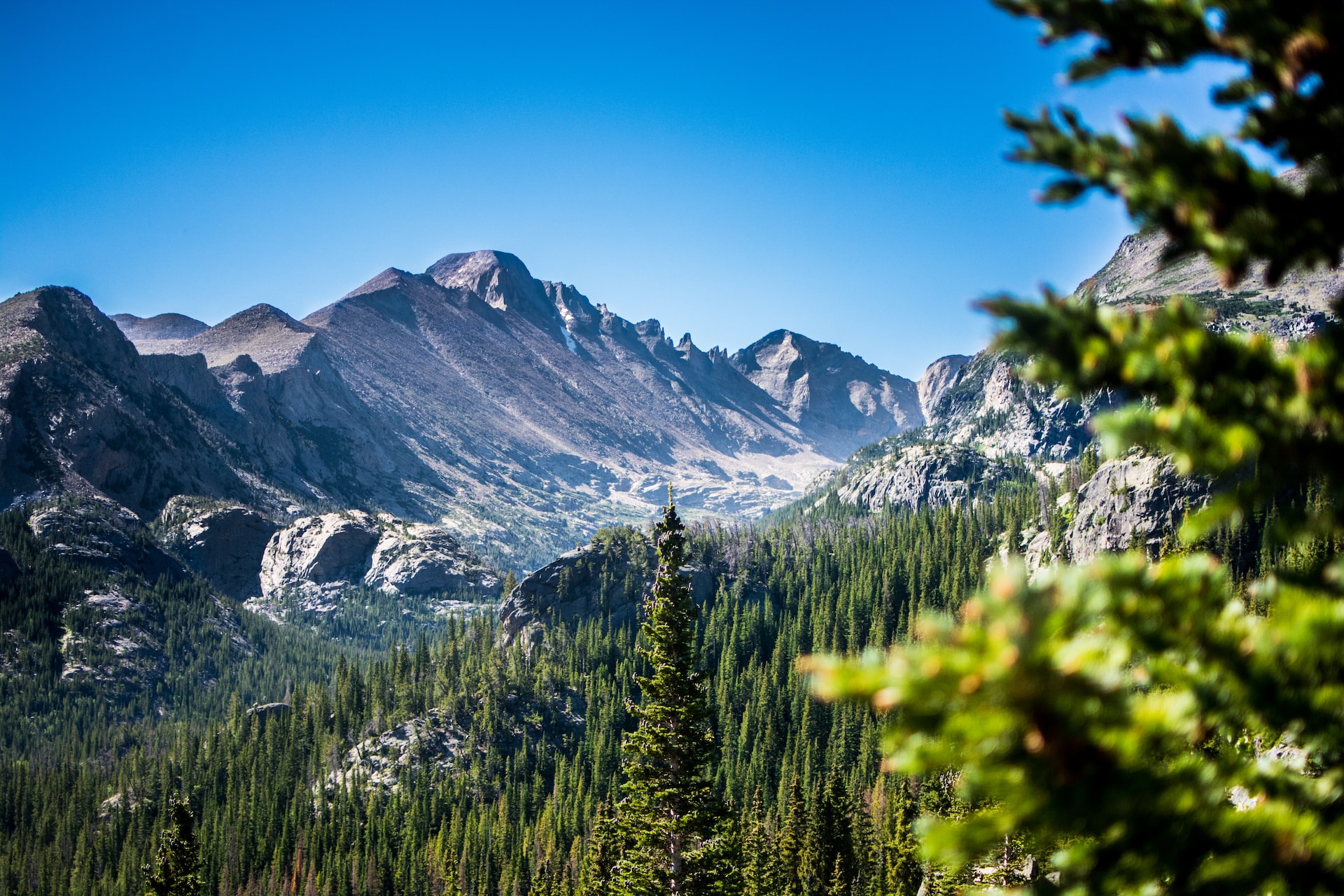 Any list of romantic getaways near Denver would have to include Estes Park. The many scenic views are postcard material, so bring your camera. Catch a live show in an outdoor amphitheater at Performance Park and have a glass of local wine from one of the many wineries that call this destination home. This Colorado town sits at an elevation of 7,522 feet and has a population of fewer than 7,000 people. Infused with a small-town vibe, even though it's a heavily visited location, the local hospitality is ready to host you and your partner for a special weekend.
Favorite Romantic Activity: Visit the Stanley Hotel, which was the setting for Stephen King's suspenseful thriller "The Shining." Thrill-seeking couples can cross this historic location off their bucket list during this romantic getaway in Estes Park.
4. Georgetown
Drive Time From Denver: 1 hour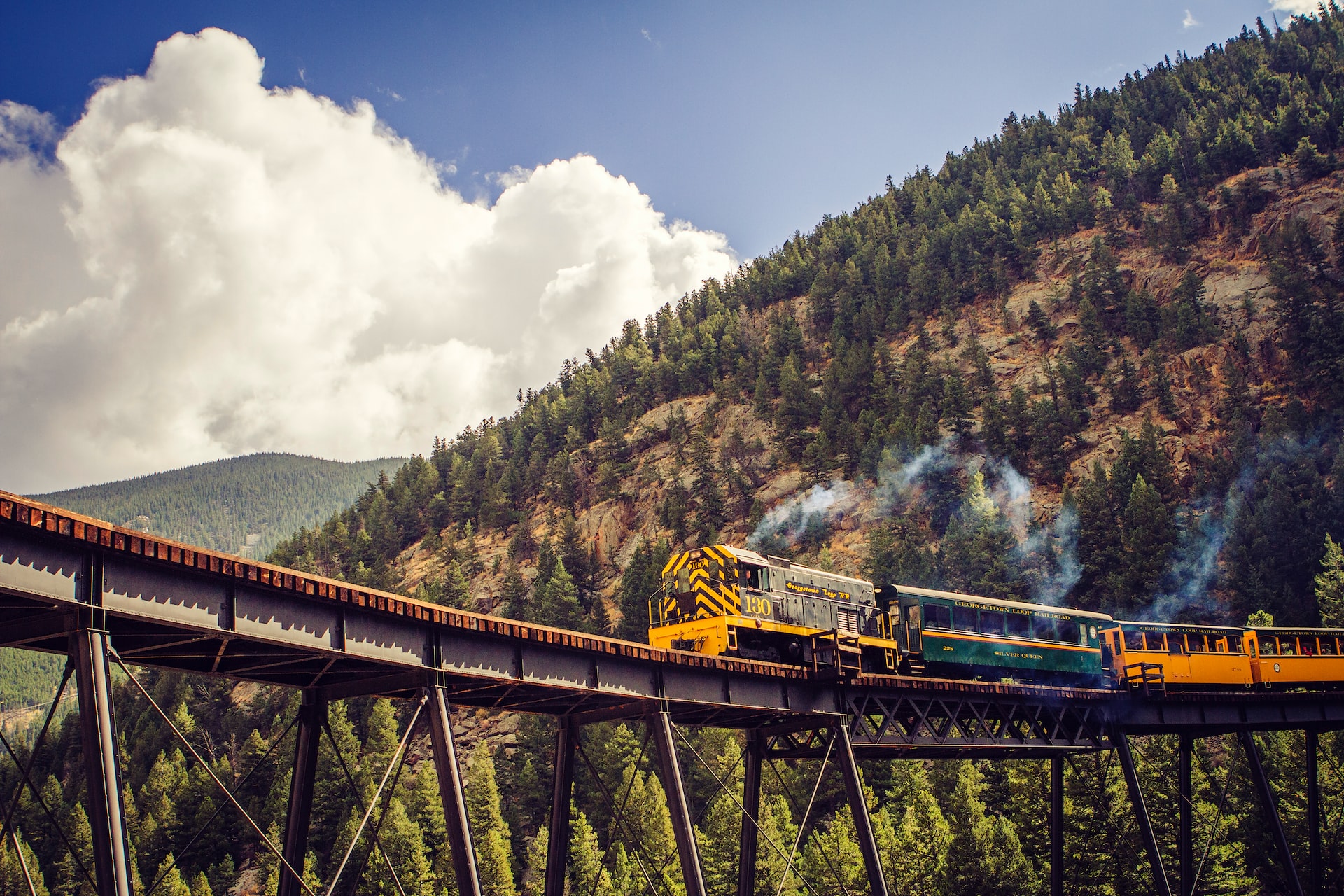 Try spending some time in Georgetown, an old mining town with Victorian homes lining neighborhood streets. The picturesque old-school style town acts as a perfect romantic getaway from Denver thanks to the charming vibe it gives off. With a rich history filled with museums and cultural centers, Georgetown looks forward to hosting you and that special someone.
Favorite Romantic Activity: Ride the Georgetown Loop Railroad train that winds two miles along historical tracks from Georgetown to Silver Plume.
5. Breckenridge
Drive Time From Denver: 1 hour and 30 minutes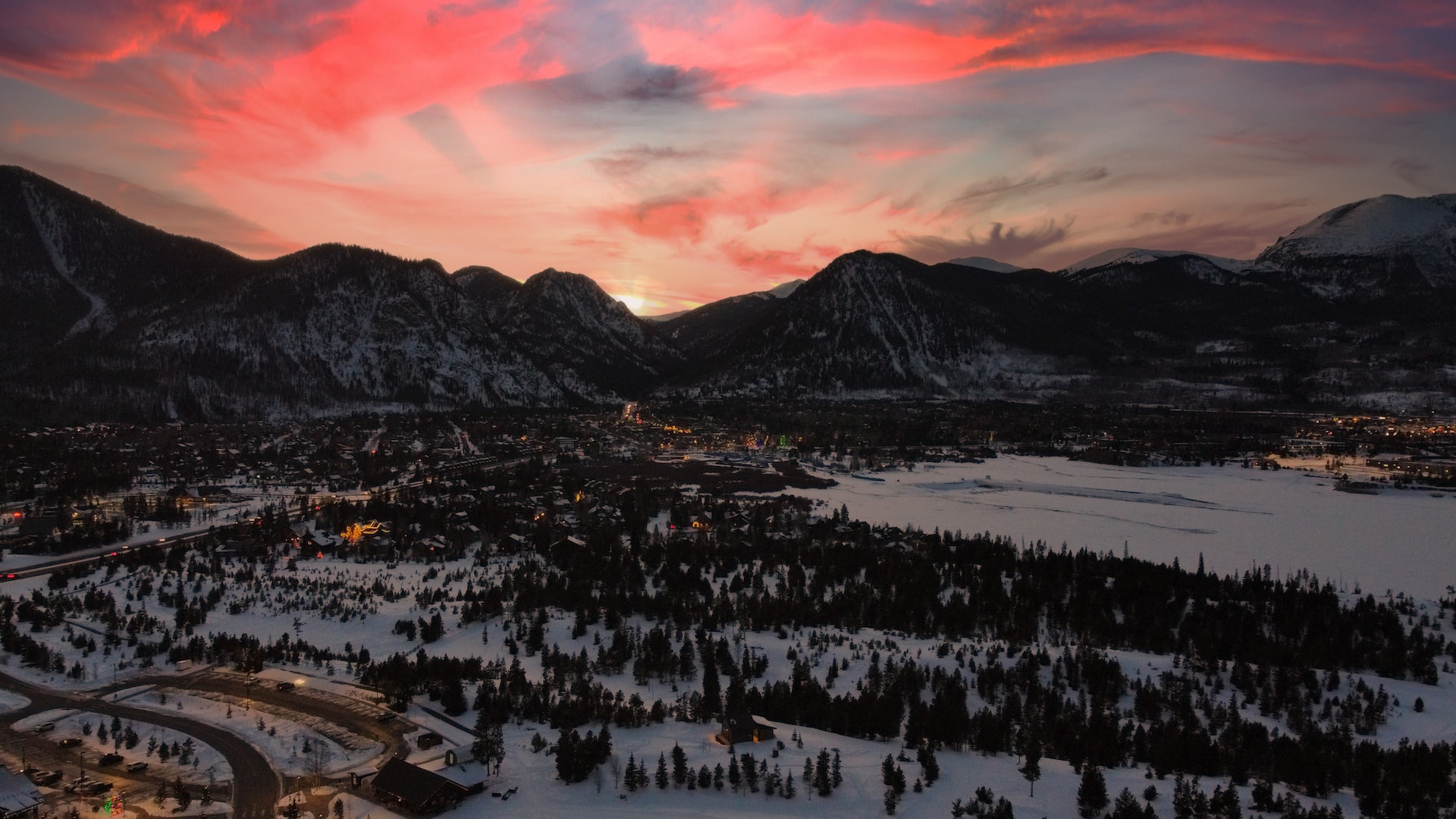 If you find your lodging in one of the Breckenridge cabin rentals, you'll have romance right outside your door. Known for its extensive skiing and snowboarding slopes in the winter, you'll find five fabulous peaks here. Mountain biking and hiking are warm-weather options, as this town is great for all seasons.
Favorite Romantic Activity: After a nice day hitting the slopes, try indulging in a nearby spa and relax with a couple's massage. The Spa at Breckenridge is a perfect way to celebrate an anniversary or any occasion as a couple.
6. Red Rocks
Drive Time From Denver: 30 minutes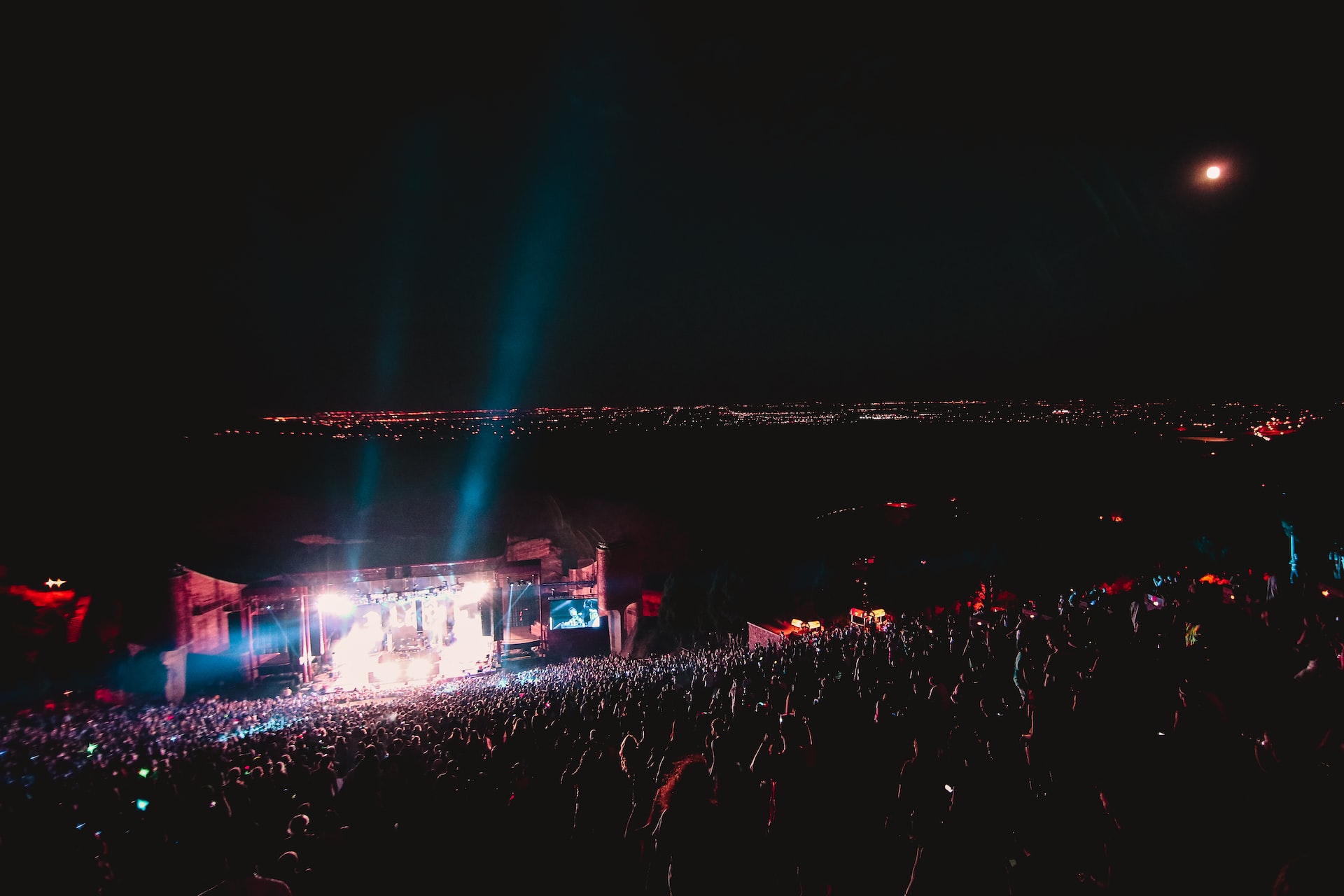 Enjoy a staycation in Denver by heading east towards the iconic Red Rocks! Take in a nationally headlining musical act in concert and make it a date at Red Rocks Amphitheater. Listen to your favorite band while you're surrounded by majestic mountains and canyons. An on-site restaurant offers dinner with a view. Shuttles provide transportation to and from the amphitheater in downtown Denver.
Favorite Romantic Activity: As we mentioned, seeing music here is a great time. But we love to recommend couples try a yoga class hosted in the amphitheater!
7. Rocky Mountain National Park
Drive Time From Denver: 1 hour and 30 minutes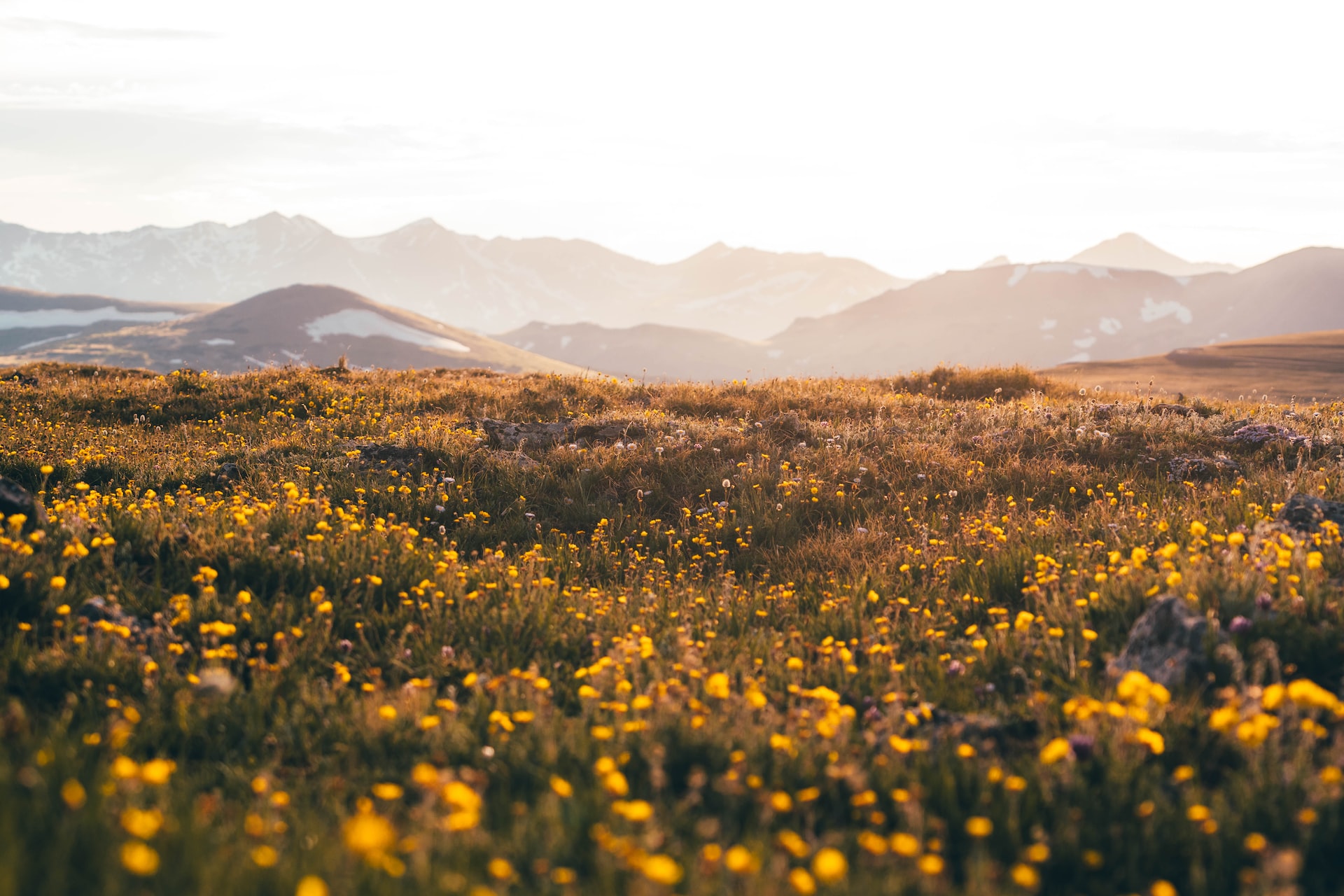 Get in touch with wildlife like moose and native birds in Rocky Mountain National Park. The quiet setting is ideal for couples to spend time together without big city distractions. Drive the Trail Ridge Road, which is the highest paved road in America. For this location, we recommend leaving your dog at home, as pets aren't allowed at this national park, in an effort to protect the wildlife in this region. Pack some hiking shoes, and explore one of the 355 miles worth of hiking trails at the gorgeous location.
Favorite Romantic Activity: Find your favorite spot and pack a cooler for a nice picnic! Lay out a blanket, and uncork a bottle of wine to enjoy with some cured meats and local cheese. Spend the perfect moment with your other half in this perfect setting.
8. Manitou Springs
Drive time from Denver: 1 hour and 20 minutes

Manitou Springs is a laid-back town in the foothills of Colorado. It's a National Historical District with a bohemian vibe. The downtown area is home to many local mom-and-pop shops, hip art galleries, and delicious restaurants. Chances are you'll see some cool street vendors displaying handmade crafts as well as busking music for tips. The charming town is a Colorado classic and we love to recommend spending time here in a romantic setting.
Favorite Romantic Activity: Try the Mineral Springs Walking Tour. This guided tour brings you to eight natural springs that provide deliciously crisp drinking water. Get a history lesson on this hippie town while taking in the vibe with your lover.
Romance in the (Mountain) Air
Romance can be found in the Denver area mountains, the charm of the surrounding towns, and the beauty nature provides. Weekends were made to get away, and VacationRenter knows where to stay. We hope you enjoy plenty of romantic getaways in Colorado.