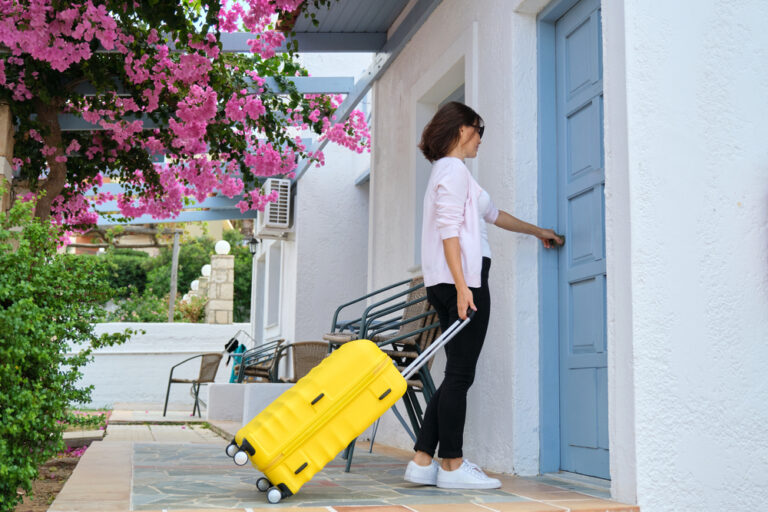 The beauty of travel is that it becomes richer when you understand the cultural cues and unwritten rules of the destination you're visiting. By engaging with the different environments that unfold around you as you travel, you create more meaningful memories and return from your trip feeling truly fulfilled.
Following that logic, it also behooves you to be aware of the unspoken rules associated with staying in a vacation rental. There are usually explicit vacation rental rules communicated at the time of booking — and again upon arrival via the guest welcome folder — but a lot goes unspoken.
You might wonder what some of these unwritten house rules are. How are you supposed to know about something unspoken, right? The key to getting the most out of your vacation is to engage and communicate with your host before, during, and after your trip. That said, there's a strategy to communicating with your host to ensure a smooth trip, so keep reading for a crash course on the unwritten rules of staying at a vacation rental.
Prior to Arrival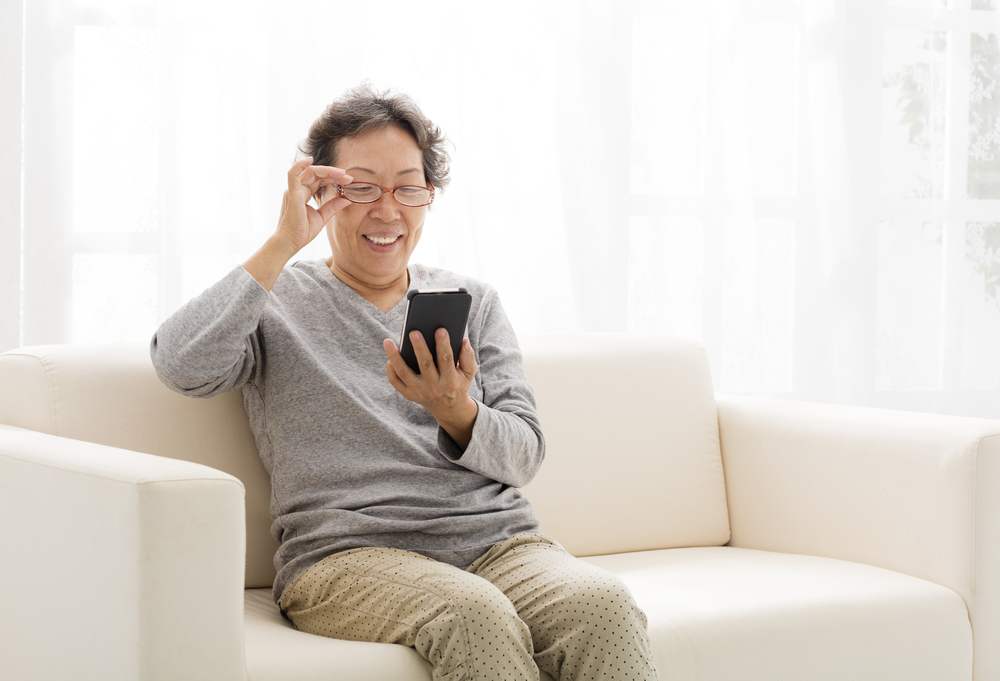 To start, we highly advise that you communicate with your host as early in the booking process as possible to address any questions you may have. The renter-host relationship is critical to the trip's success for a few reasons, but mainly because hosts can provide you with insider tips on your chosen destination. They have the inside scoop on any new restaurants to experience, unique places to see while in town, and any overrated tourist attractions that you should pass on.
They can also help you determine what to bring with you and what amenities you can count on having in your rental. Some rentals may have bikes, floaties, kayaks, or surfboards to use while you're there. Being communicative with your host before you arrive will help you determine if you're allowed to use those amenities, as well as how to store them properly.
This can save space in your luggage for the things you really need, leaving more space to take home souvenirs. Knowing what to expect before you arrive at your destination helps you to plan better, which saves you money and allows you to truly enjoy your vacation.
Things to Consider:
If you're staying in a city, is it walkable to the attractions you want to visit?
If you're staying for more than a week, is there a washer and dryer in the unit?
If you're working remotely, is the Wi-Fi fast and reliable?
When You Arrive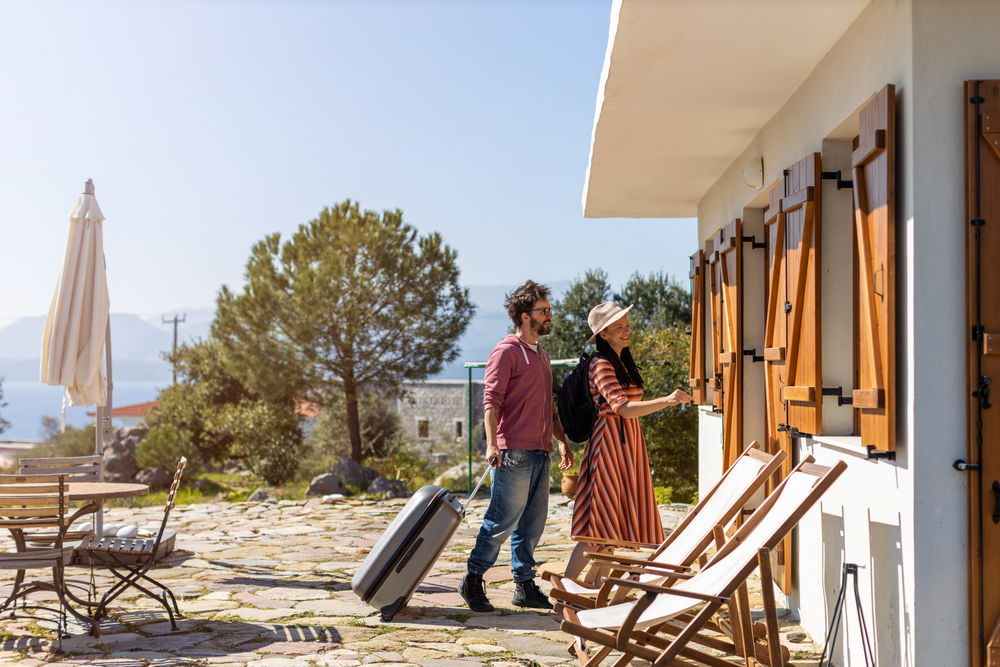 When you get to your vacation rental, the guest welcome folder is definitely required reading as it contains details about your stay, the property, and its amenities. Reviewing check-in and check-out instructions can also spare you from receiving a bad review — or worse: local fines and penalties. Sometimes, it may have a vital piece of information that could make or break your vacation experience.
Upon arrival, it's also important to assess the condition of the rental. Take a walkthrough of the property as soon as you arrive to be sure everything is in order and notify the owner immediately if anything something is damaged. Keeping your lines of communication open with the host or vacation rental owner will prevent any deductions from your security deposit.
Things to Consider:
Is everything clean and in good working order?
Are all of the amenities stocked appropriately?
Is there any property damage that you should take note of?
During Your Stay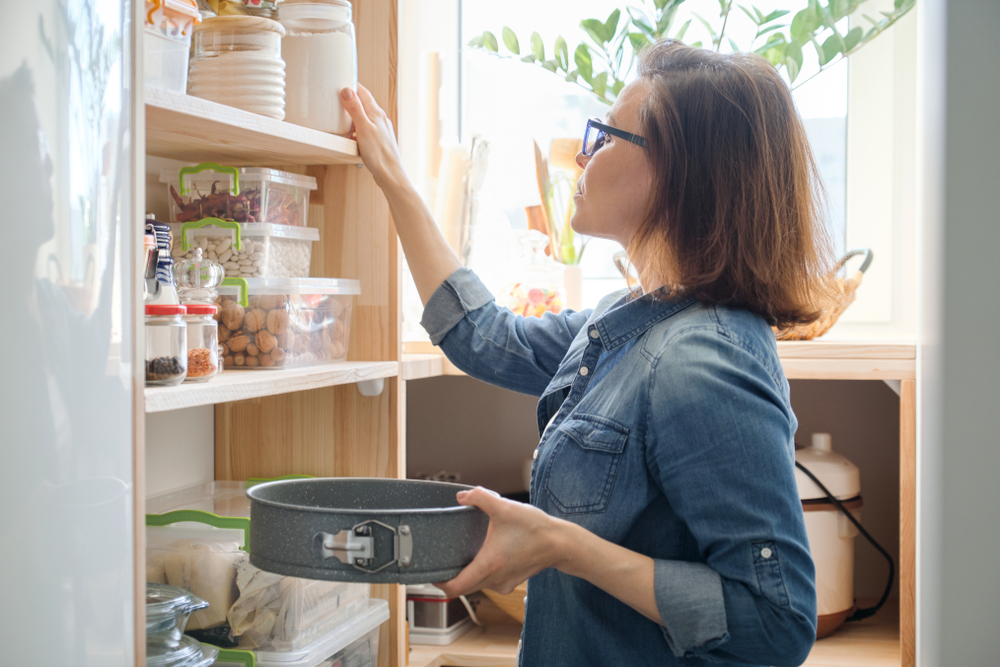 Don't hesitate to reach out to your host when if any questions or concerns situations arise throughout your stay. Perhaps you want to know if the neighborhood has recycling bins, or if all of the pantry items are free to use before you make a trip to the grocery store. Either way, it's wise to have a good working relationship with your host if issues need to be resolved quickly, so you can get back to enjoying your vacation as soon as possible.
More often than not, you'll find that the quiet hours for each rental will be explicitly outlined, but sometimes they're more of an unwritten rule. If there are no specified quiet hours, we suggest that you do your best to keep the noise down after 10:00 PM, out of respect for your host and their neighbors. It's especially wise to do so if the rental owner lives in another part of the property.
While it may or may not be your usual modus operandi, we've found that it's really helpful to "clean as you go" during your trip to save yourself some time before checking out and avoid any cleaning fees. Even if cleaners usually tidy up after guests leave, it doesn't hurt to keep the rental as clean as possible — which could hopefully result in a good guest review on your end.
At the end of the day, it's best to treat this home as if it were your own. Although the home is rented short-term, it could very well be someone's personal residence.
Before You Leave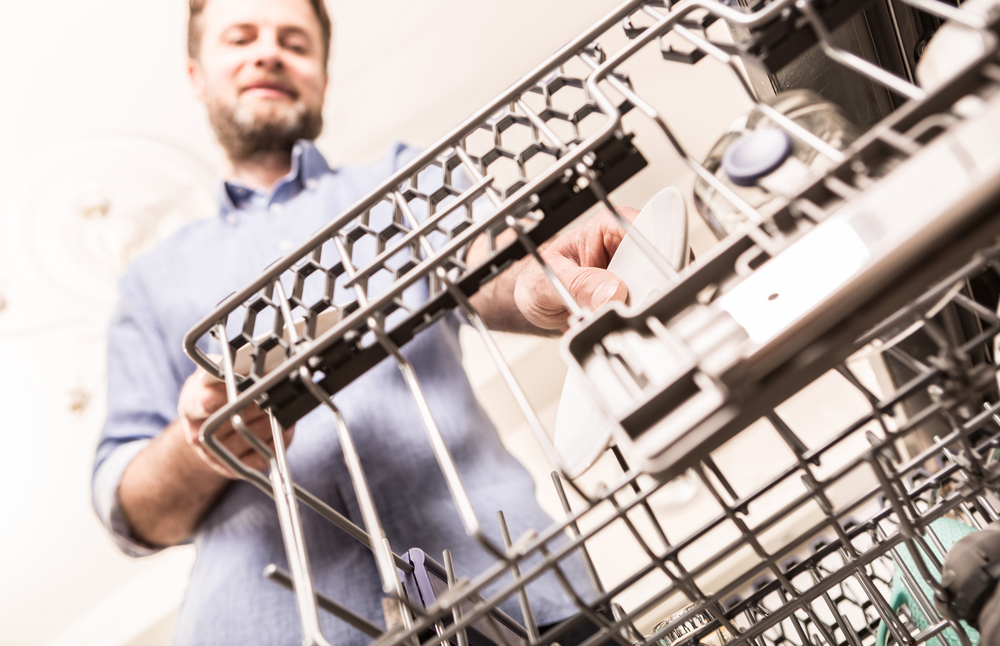 Ultimately, we believe the vacation rental experience should mutually benefit both the renter and the vacation home owner. To that end, we hold our hosts to the highest standards to provide you with the best possible rental experience. And as a community of conscious and respectful travelers, we expect our renters to return the favor.
Even if it's not required, here are some things to consider doing before checking out:
If there's a washer and dryer or laundry room in the unit, it's courteous to leave all your dirty towels inside the washer or in an orderly pile close by.
If there is a dishwasher, we'd suggest running all your dirty dishes before leaving and letting the host know when you check out.
It's also standard protocol to empty the fridge of leftovers and take out the trash, if possible. For unopened food or drinks, however, we advise asking the rental owner or host if they'd like you to leave them or not, as this preference varies by property.
Finally, if you really enjoyed your stay and want to earn extra rental guest bonus points, write a note to say thank you to your host.
Book Your Next Getaway
Now that you're a vacation rental pro, book your next trip on VacationRenter today! Our search engine parses thousands of rentals to find the best one for your purposes. Thanks to a series of filters that have been designed to make the entire process faster and easier, you'll have no trouble booking your next dream vacation.