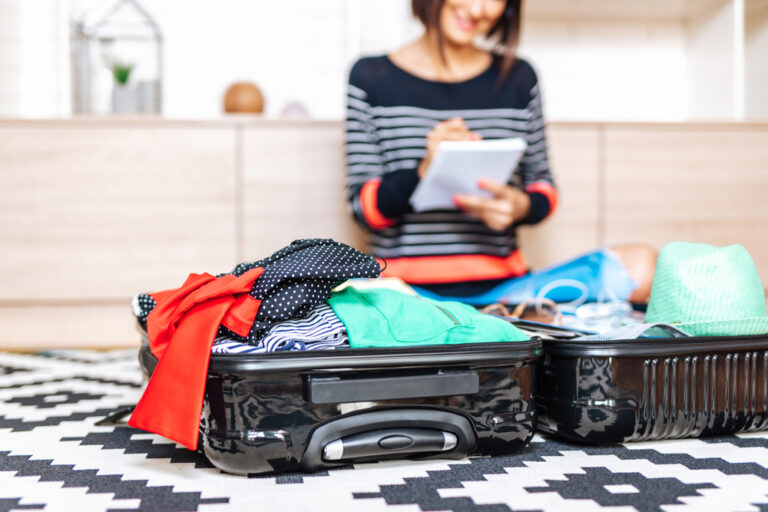 Do you find yourself excited for vacation, but less than excited to pack for vacation? Lucky for you, we're here to help ease the stress of travel. Whether you're hitting the road or traveling by air, our list of essentials removes the guesswork and anxiety of packing. As effective packing really starts with effective planning, it's key to have the right mindset as you start your trip research.
Anytime you visit a new place, it's important to understand the culture, so be sure to take advantage of our blog and travel guides to familiarize yourself with your destination. Knowing what to expect in terms of behavioral norms and cultural practices can make or break your travel experience. It shows respect and helps you to better plan for your trip, meaning it's a win-win for everyone!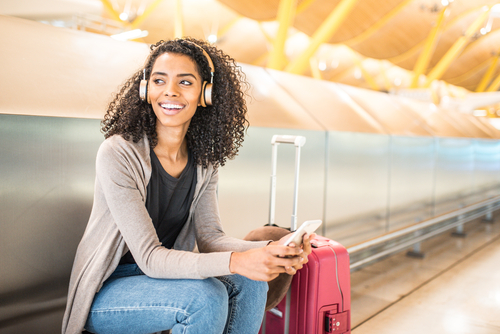 We get it, nothing beats the freedom and excitement of visiting new places. Every moment you explore somewhere new holds the opportunity to, and often requires that we learn and grow. If you're anything like us, that's the whole point of traveling – to see new perspectives and expand your awareness. The uncertainty of what you'll encounter or the experiences you'll have is thrilling, but too much ambiguity leads to paralysis. To that end, we've compiled our top trip planning and packing tips to help reduce the stress and increase the excitement of your upcoming adventure.
Streamline Your Packing Experience
In all the excitement, it's easy to get carried away and end up trying to pack your entire closet. No judgement, we get it. You want to be sure you have everything you'll need for any possible situation that could occur during your trip – but over packing has its consequences. These tried and true methods will help to organize your thinking and streamline your packing experience.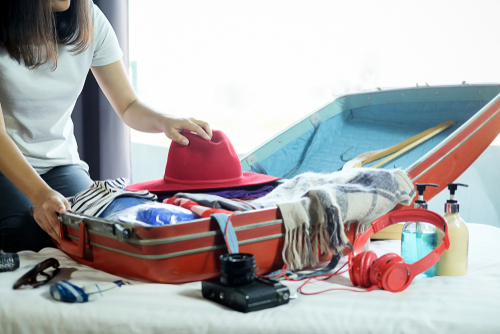 Plan Ahead
Check the weather forecast for your destination and think through the activities you have planned. If you're going on a 3-week trip and you might golf once, then leave the golf bag at home. You can rent from the course if you do decide to play.
Consider packing items with multiple uses:
Waterproof shoes that can be used as sneakers or hiking shoes

A microfiber towel that can be used for many purposes

A packable rain jacket that can be used as a windbreaker

Casual, quick-dry shorts that can be used for water activities or hiking
Lay It Out
Lay out everything you plan to pack and organize by clothing type: shirts, shorts, pants, socks, underwear, etc. It's helpful to organize gear items by activity at the same time so you can really see your full packing list. Then, leave everything out and go do something else for a while. This refreshes your perspective and when you return for a second pass, you'll be able to more easily eliminate unnecessary or duplicate items.
Consider Vacation Purchases
What do you plan on purchasing during vacation to use there and bring home? Items like backpacks, sunglasses, hats, and sweatshirts can be purchased and used on vacation and brought home as a souvenir.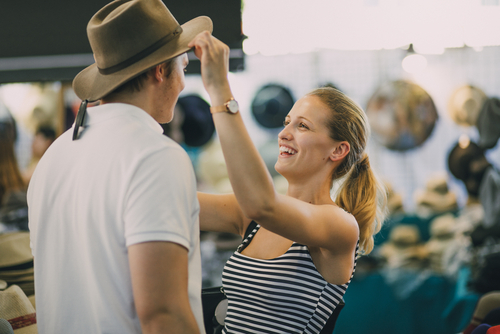 What do you plan to buy purely as a souvenir? Consider saving space in your suitcase or plan to bring items to be consumed or left such as food, drink, gifts, etc.
Road Trip & Adventure Essentials
While every road trip and outdoor adventure is unique, the essentials are often the same. If you're hitting the road for your next adventure, our top 10 essential items are mandatory!
Healthy food and snacks
Reusable water bottle
Smartphone with routes saved to offline map app (Gaia GPS, OnxOffroad, Google Maps, etc.)
External battery pack or power bank
Multi-tool or pocket knife
Bug repellent or mosquito trap
Sun protection (such as hats, shirts, or sunscreen)
Day pack with small first aid kit
Jacket to stay warm and dry
Sturdy and durable footwear
* Bonus Item: a sack for dirty laundry – often overlooked, but incredibly handy!
Flight Carry-on Essentials 
Flying carries with it a new set of variables which require some items in addition to the essentials listed above. It's important to stay healthy and comfortable in the air, especially if you're traveling to an international destination. Nothing is worse than going on vacation and being sick upon arrival or jet-lagged for the entire trip. Here are some of the things we can't live without to help keep us healthy and happy while flying.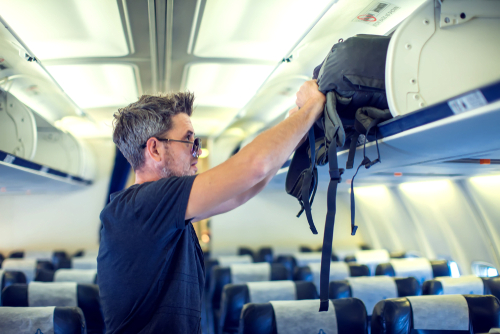 Antibacterial hand wipes.

Use antibacterial wipes to clean your space on the plane right when you get seated. The cleaning protocols for airlines are now stricter, but it's nice to have the reassurance of wiping down the tray table, seat belt buckle, and armrests. Use hand wipes instead of a stronger cleaning product since they typically have a lighter scent, and you can also use them to wipe down food packages, your hands, or anything else you come into contact with on the plane.

Healthy snacks and a reusable water bottle.

Bring your own favorite snacks for a healthier and cheaper alternative to airline or airport food. A water bottle is also helpful, although it has to be empty to get through security. Most airports have fill stations in the terminals so you can fill your bottle right before your flight. Plus you can then use that water bottle during vacation. A few snack ideas include dried fruit, protein bars, jerky, and trail mix. Just remember not to pack any foods made with peanuts, as strangers sitting beside you may be highly allergic to them.

Travel pillow.

It's best to find a travel pillow that's machine washable so that you can easily clean it after your trip. Two great options are one that packs down so that it doesn't take up much space in your bag, or a memory foam one that you can clip on to one of your bags.

Foldable jacket.

Bring along a compact jacket to use as an extra blanket if it gets cold on the plane. You can also be prepared for cooler weather or rain on your trip. You can also use your jacket as another pillow! Another bonus is that if you choose a jacket with zippered pockets, you'll have more room for your essentials like snacks, passports, headphones, and your phone.

Power bank and charger cable.

Bring a power bank and charger with you so you don't have to deal with the stress of finding a charger during your trip. Even if your phone has a long battery life, it might not make it all the way to your hotel room. This is especially important since it's most likely that your phone has your itinerary, rental car, and hotel or vacation rental  information.

Noise-canceling headphones and aux cord.

Noise-canceling headphones are great because they allow you to sleep undisturbed while flying and can reduce stress caused by sensory overstimulation. An aux cord, on the other hand, will be useful for planes with a TV. With an aux cord, you can use your own headphones instead of the single-use ones they provide on the plane.

A tablet, iPad, or laptop.

Take along a tablet and download the airline's app before the flight. Airlines typically allow access to movies and shows using their app without paying for wifi. You can also download several books and/or magazines to keep yourself occupied in-flight. A tablet can also be useful while on vacation, depending on your destination and planned activities.

Eye mask.

This is essential to block out light if you want to sleep during your flight!

Sim card.

If you're travelling internationally, it's good to have a sim card for your phone once you arrive at the airport of your destination. They can be difficult to find and expensive in some international destinations.

Phrasebook or translation app.

If you're visiting a country that doesn't speak your first language, bring a phrasebook or use a translation app to download the country's main language ahead of time (we like iTranslate). This will help communication with locals as well as reading signs and menus, even if you don't have internet access.
Ready for Your Adventure?
We hope the planning mindsets and essential packing items we've provided above will help you before your next adventure. Effective planning and packing leads to less overall stress (both prior to and during vacation) which greatly improves how you'll remember that experience later. Planning primes your brain for positive experiences and memories. And if all that planning talk is giving you more anxiety, don't worry because you don't have to plan out every detail of your trip. The goal is to plan just enough so you can relax and totally immerse yourself in your travel experience, moment by moment.
So what are you waiting for? Start planning and find your perfect vacation rental today!