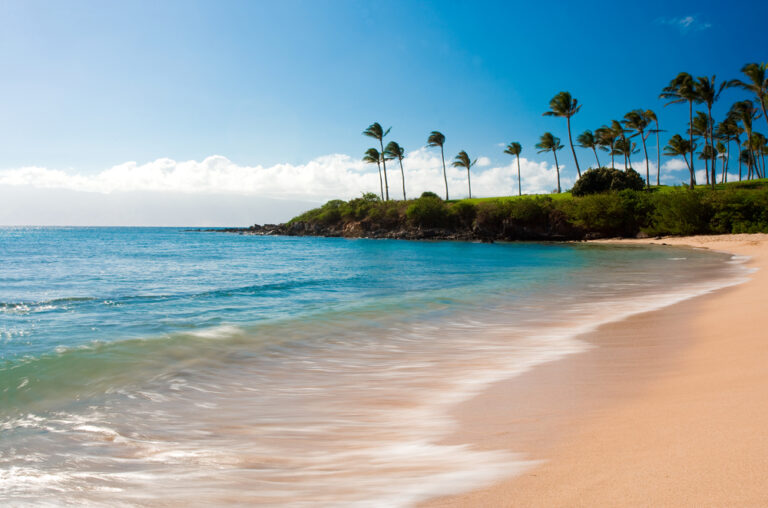 A Tourist Favorite
Without a doubt, Kapalua Bay Beach is one of the most popular spots in Hawaii. Each year, it attracts thousands of tourists looking to swim, sunbathe, snorkel and take part in some old-fashioned island fun. Whether you're taking your honeymoon or planning a family adventure, there are many reasons why you should consider Kapalua Bay Beach for your next Hawaiian vacation.
Voted America's Best Beach
Over the years, Kapalua Bay Beach has earned quite a reputation with various magazines and other media. It's been voted "America's Best Beach," as well as the "Best Beach for Snorkeling and Lounging." Some even call it one of the best beaches in the world.
Easily Accessible
Some Hawaiian beaches require you to climb over rocks or down steep hills to get to them, but Kapalua is all easy-access. There's a paved tunnel that takes you from the parking lot to the beach. The area is easily reached via Highway 30 if you're not staying within walking distance.
Family-Friendly Fun
If you're bringing your kids along on your Hawaiian vacation, Kapalua is a great choice. The water is calm for activities like swimming and body-boarding, and there are plenty of places to stay nearby with private pools. Beyond the beach, there are plenty of other fun things to do in the area, like zip-lining, gardens, and hiking trails.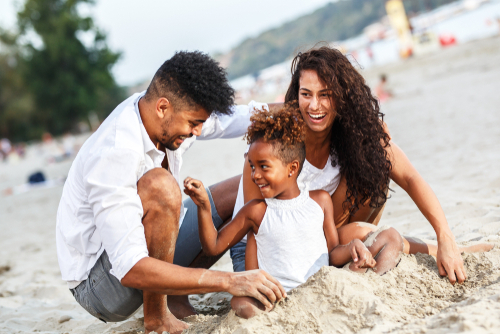 Nature's Beauty
When it comes to pristine natural beauty, it doesn't get much better than Kapalua Bay Beach. Golden-white sand covers the beaches, while the bay itself is filled with sparkling blue water. Palm trees line the beach, and lava rock formations help define the bay's boundaries.
Ensured Satefy
If you have young children, safety is probably a top priority when planning a Hawaiian vacation. Kapalua Bay Beach is one of the safest in the Aloha State, especially during the summer — winter can be a little rockier. As long as you stay within the bay, the waves are calm and gentle, thanks to the surrounding reefs.
Kayaking and Water Sports
Whether you're planning an active vacation or one where you can relax, you'll find them both at Kapalua Bay Beach. It's an ideal place for kayaking, snorkeling, swimming, and water sports, but it's also a great place to throw down your beach towel and work on your tan.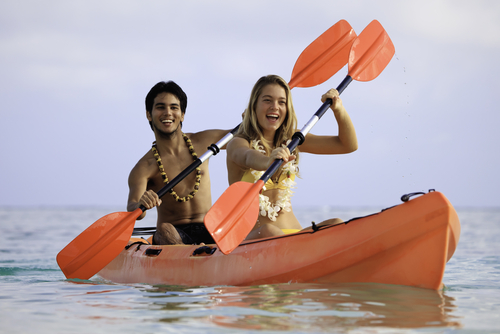 Prime Location for Snorkeling
Snorkeling and Hawaii go hand-in-hand, and some say Kapalua Bay is the best place to experience it. You'll spot thousands of beautiful fish swimming in and out of the coral reef that surrounds the bay. It's also a popular spot for those seeking a glimpse of the endangered sea turtle.
Plenty of Lodging Options
There's no shortage of places to stay within minutes of the beach. You can opt for one of the many private homes for rent or stay at a large resort. Kapalua Bay villa rentals offer amazing ocean views, while Kapalua condo rentals have amenities galore. It also depends on your preferences.
Public Showers and Bathrooms
Parking is free at the beach, but you may want to get there early if you're not staying nearby, as the lot is small and the beach is quite popular. Otherwise, there are a couple of showers and bathrooms located along the beach for your convenience. Unlike some other beaches in the area, there are no food or souvenir vendors.