Established in the late 1800s and located in NorthEast Texas is the city of Fort Worth. Fort Worth is a modern and exciting city filled with art institutions, great food, and museums. As a slightly less known destination, there is still a ton of awesome things to do, ranging from Wild West Shows to Rodeos, to the Zoo, and everything in between. The truth is, traveling with kids isn't easy. It takes some rigorous planning and budgeting. We are here to make things a bit easier when it comes to planning a trip to the metropolis area of Texas. Take a look at these five family-worthy activities and make the most out of your vacation to Fort Worth with your kids.
Pawnee Bill's Wild West Show
Take an hour to marvel at trick riding, roping, and trick shooting all in the Cowtown Coliseum on Exchange Avenue. The Pawnee Bill's Wild West Show is perfect for the whole family with cowboys songs, amazing animals and spectacular performers. An interesting fact is that all of the stunts performed in today's show are based on the original show that ran 129 years ago! How is that for some historic fun?
This show is sure to bring the past to the world of today. The kids can meet the cowboys after the show and check out the pistols, bullwhips and cowboy ropes. With two daily shows and affordable ticket prices, a trip to Fort Worth with the kids is not complete without a stop at Pawnee Bill's.
Stockyards Championship Rodeo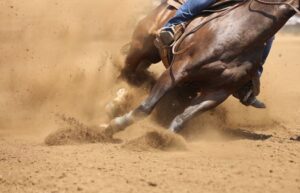 Keeping the authentic Texas theme going, we are headed on down to a real life Rodeo! The Stockyards Championship Rodeo is the only year-round indoor rodeo in the world with competitors from all over the world. Check out the team-roping, tie-down roping, breakaway roping, bull riding, barrel racing, and bronc riding that make rodeos a favorite family adventure. Kids are participants with mutton and calf scrambles for prizes each Friday and Saturday throughout the year.
Located near many of Fort Worth vacation rentals along with access to public transportation, this easy access activity will surely be a memorable one. Tickets for this event are going to run just around $15 considering the level of performances from this world-class show, we think it is well worth it. Make sure to grab a souvenir before heading home!
Fort Worth Zoo
Get up close and personal with the beauty of nature at the Fort Worth Zoo. Boasting 540 species including 72 species of mammals, 148 species of birds, and 172 species of ectotherms this Zoo certainly will have any of your favorite animals. However, that's not all. There is plenty more for anyone to do here than just look at the animals especially if the kids are tagging along with you.
Stop by the Outdoor Learning Center to discover and learn about how the establishment is doing its part to conserve endangered species on our planet. Feeling a bit more wild? Walk over to the Tasmanian Tower, a 25 foot rock climbing tower that the kids will absolutely love. At $18 per adult and just $14 for children, a trip to the Zoo will be tough to pass up this bargain. 
Bonus Tip: The Zoo is half on Wednesdays! Enjoy some epic family fun for half the price by visiting on a humpday!
Dallas World Aquarium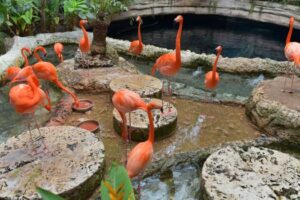 The Dallas World Aquarium was built in a refurbished warehouse at 1801 North Griffin Street, near the Historic West End District in downtown Dallas. The Dallas World Aquarium strives to conserve a multitude of animals and mammals from both the land and sea with most coming from Peru, Mexico, Brazil, Costa Rica, and Venezuela. The Aquarium also comes complete with its own indoor zoo with everything from monkeys to beautiful tropical birds, making it a favorite for visitors. Thought there were only a few animals? Think again! A two-toed sloth, dwarf caimans and tiny hummingbirds are all waiting to greet Fort Worth vacationers.
The aquarium houses sharks and fish from all over the world along with feeding shows and lectures designed to educate and enthrall visitors of all ages. At only $26.95 plus tax for adults and $18.95 plus tax for children (with those under the age of two being free) this will surely be a must-see spot while staying in Fort Worth
Log Cabin Village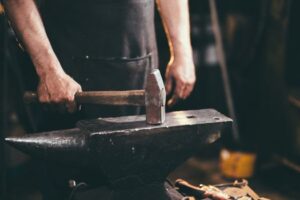 Explore the history of Fort Worth at the Log Cabin Village. Check out a water-powered grist mill and walk through 19th century settler cabins that provide an accurate portrayal of the birth of Texas culture. A one-room schoolhouse, a blacksmith shop and log homes are staffed by historical interpreters in costume to make this experience exciting and authentic. Learn how to craft candles and check out the herb garden to enjoy a glimpse into historic Fort Worth. Parking is always free and concrete paths make this village open to everyone. The village also maintains one off-site structure, the Van Zandt Homestead.
Now a historic landmark, the Van Zandt Homestead was the first house to be built in Fort Worth and was once the home of Major K.M. Van Zandt. Although being restored and renovated through the years this homestead still looks and feels like it did when it was first built in the 19th century. Costing only $7 per adult and kids under 17 is $6 with children under 3 being free, it would be tough to pass up this opportunity to take a walk back in time.
Family Friendly Places to Eat
Good ol' Texas BBQ
For some authentic, Texas-style BBQ, look no further than Angelo's BBQ, located on the north west side of town at 2533 White Settlement Road. The classic meat joint opened up shop in 2018 and has created many raving fans since then. The establishment offers all of the exciting fixings like ribs, chicken, pulled pork, along with yummy sides that perfectly compliment the hearty mains. Our favorite dish is definitely the Barbecue Stuffed Potato which is loaded with your favorite protein!
A Yummy Breakfast/Brunch
A vacation rental in Fort Worth usually comes with a kitchen so cooking meals at your temporary home will likely help on a budget but who doesn't enjoy grabbing the first meal of the day at a classic brunch spot? Head over to 305 Main Street and visit Yolk in Sundance Square for all of your favorite breakfast foods! Make sure to try the Chicken and Waffles with sausage gravy, bacon, and two sunny-side-up eggs. This heart attack on a plate will bring a smile to your face.
Fort Worth is the Spot!
Fort Worth and its neighbor Dallas are sister cities that have so much to explore and a host of things to do while here on vacation with the kids. This kid-friendly city will be sure to provide an excellent escape for both you and the kids as you wander through its historic streets. Whether it's taking a walk through history, spending the day at The Stockyards or getting lost at the Zoo or the Aquarium. Fort Worth is sure to be a city that will entice you to come back one more time and not think twice about bringing the kids along as well for a rootin' tootin' good time.