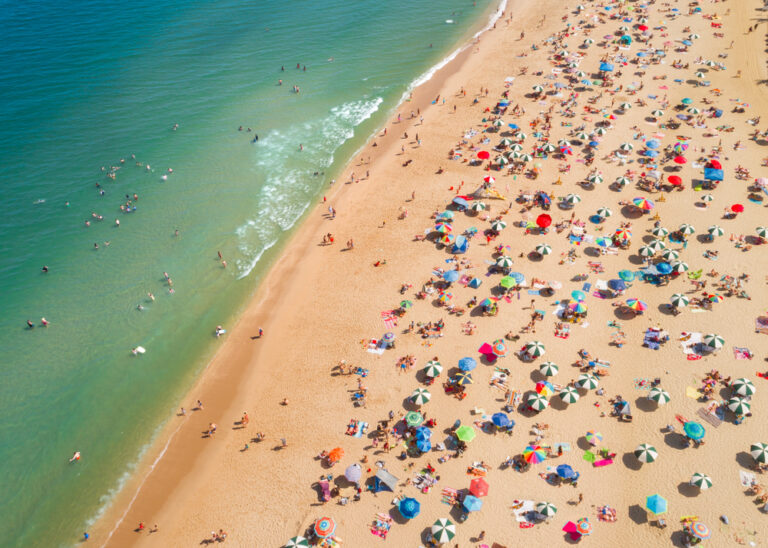 Families flock to the 141 miles of New Jersey coastline known as the Jersey Shore. The oceanfront resort and vacation area extend from Perth Amboy to Cape May Point, and in between those towns is an amazing array of activities and vacation attractions. A boardwalk stroll and a swim at the New Jersey Shore are requisite family activities at Jersey Shore, but you'll engage the family completely when participating in these five activities.
Go Airborne Over the Ocean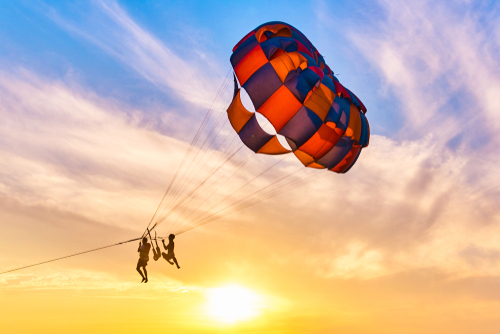 In Belmar, New Jersey, you and the kids can parasail 500 feet in the air over the Atlantic coast. See schools of fish and view the beaches from way up high. You'll take off with your parasailing guide from a boat, then spend time gliding and bobbing over the ocean.
Space permitting, parents who prefer not to parasail can observe from the boat for a fee, and the fee is put toward a parasailing ride if the parent changes his or her mind and decides to feel the sky, too. This thrilling airborne adventure creates lifelong memories for the whole family.
Pro traveler tip: Belmar Parasail has a banana boat that they tow around the Jersey Shore beaches. It's an absolute blast for the whole family. The boat seats up to 6 adults.
Go on a Dolphin and Whale Cruise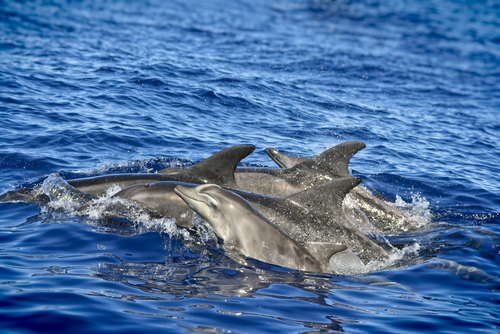 Book a cruise for the family on the 100-foot Cape May Whale Watcher or the Spirit of Cape May. Daily cruises depart from Miss Chris Marina at Cape May on these two well-appointed, comfortable boats. Enjoy an onboard snack bar, restrooms, and ample decks for spotting sea animals.
The boarding area for both boats is safe and ADA compliant, so everyone gets to enjoy an ocean-bound excursion. Kids can see marine mammals including playful dolphins that swim alongside the boat. Humpback, fin, and right whales may be spotted by lucky passengers. If passengers don't spot any whales or dolphins on their cruise, they get a free cruise pass that never expires.
Pro traveler tip: While Cape May Whale Watcher offers several excursions for you and your fellow travelers, we suggest you take the weekend cruise. Head out in search of Humpback, Finback, and Minke Whales. A pastry and breakfast beverage are included
Take the Kids on a Pirate Ship
In Brick, New Jersey, you'll find Jersey Shore Pirates, where your kids can board a boat and pretend to be pirates. This family-oriented attraction features the Sea Gypsy II, a boat designed to resemble an authentic pirate ship. Sail in the Metedeconk River in Barnegat Bay, where the waters are calm and safe.
Arrive early for your cruise so the kids can get their faces painted, have tattoos applied, and dress up like junior pirates. The cruise itself lasts a bit over an hour, and the entire adventure is full of treasure-map reading, manning the water cannons, and finding real treasures from the sea. This highly-rated attraction is kid-friendly and loads of fun.
Pro traveler tip: The Jersey Shore Pirates typically start their season in early April. It's a good idea to get tickets booked as far in advance as possible. Availability can change quickly, and you don't want to miss this attraction!
Play Indoor Knockerball
If your vacation includes a little rain, you can still have a blast indoors in Eatontown, New Jersey, at the Knockerball and More facility. The whole family will have a hilarious time rolling around in large, clear balls called knocker balls.
Humans become the game pieces and targets in activities including Human Foosball, Hungry Hungry Humans, laser tag, Nerf Wars, and Human Whack-a-Mole. Sign up for a package or book a birthday party full of energetic, competitive family fun.
Pro traveler tip: The venue is intended for larger groups, so meet some families at the beach and invite them with you to partake in the fun!
Take Part in Annual Events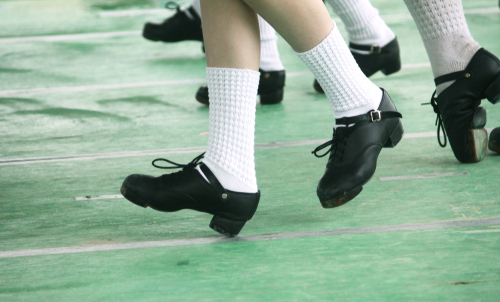 Soak up the atmosphere of the Doo Dah Parade that's held every spring in Ocean City. Watch the floats and marching bands go by and chuckle at the sight of 500 basset hounds. Head to Ocean City Music Pier in the evening to watch the Mr. Mature America Pageant.
In the fall, get your fill of chowder as you enjoy samples from different local restaurants at the Chowderfest in Long Beach. When vacationing in September, join in with the East Coast's largest Irish festival, the Irish Fall Festival Weekend, in Wildwood. Enjoy parades, Irish dance lessons, food vendors, and live entertainment.
Pro traveler tip: Many of the surrounding towns, particularly Ocean City, host a ton of family-friendly events throughout the year. Be sure to check out the event calendar to plan accordingly and see what you might be able to catch with the family during your trip.
Try Other Different Experiences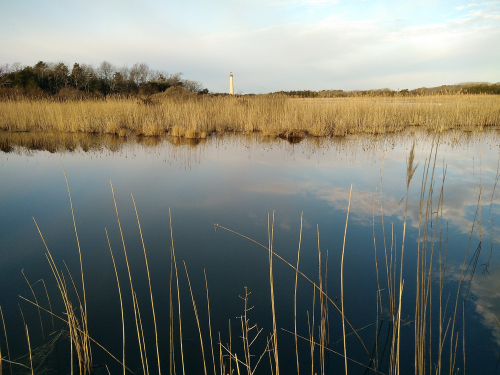 Take a Salt Marsh Safari in either Stone Harbor or Cape May. This wetland experience lasts for two hours and you'll see a host of wildlife on the way, as there are 300 fish species and 400 bird species in the area. Choose between a daytime or sunset safari for different experiences.
Head to Wreck Valley to discover the shipwrecks along the floor of the ocean. Dive with a certified instructor from a dive center based in Belmar for an incredible scuba-diving experience. Parasail over the water to see the sights from a different perspective. From Belmar to Cape May, it's easy to find a parasailing company to get a bird's-eye view of New Jersey's beaches and the sparkling ocean.
Where to Stay at the Jersey Shore
Ocean City
Ocean City is what most people think of when they picture the Jersey Shore. A beautiful boardwalk packed with families; kids eating ice cream cones in the warm Jersey sun. Rent bikes and cruise down the boardwalk with the whole family. Look for great rentals in this area in the late spring. You'll have a wide range of options, from quaint cottages to Tudor-style single-family homes. There are also condos and townhomes in this area.
Top family restaurant: For tasty pizza in a great family atmosphere, check out Randazzo's Pizza. Although this joint is primarily a pizzeria, we suggest trying some of the house plates of pasta. They're to die for!
Asbury Park
Looking for a little music and culture? Book your stay at Asbury Park, the hot spot for all your cultural needs along the Jersey Shore. The kids will also love checking out the Silverball Pinball Museum. With over 6000 machines, this place is a blast for people of all ages. Find single-family homes of the modest variety to the north in Interlaken. Looking for something on the water? Find a luxurious home on Bradley Beach. 
Top family restaurant: Check out Moonstruck Restaurant for an insanely eclectic menu. Start off with some Clams Cubano, topped with house-made chorizo. The Blackened Salmon is a local favorite. There's something for everyone at this spot.
Avalon
And if the family is looking for fun in the sun, Avalon will not disappoint. This area is loaded with water and amusement parks. This is a rather small coastal community and doesn't offer a ton of rental options. Just know that anything you choose in this area will give you some of the best ocean views you could ask for.
Top family restaurant: In the mood for pancakes? You and your family have got to check out Uncle Bill's Pancake House for some of the best pancakes you've ever tasted. They serve lunch, too, but the pancakes are the bell of the ball. 
Family Fun at the Jersey Shore!
Get ready to take in some amazing fun, sun, and sand when you go to Jersey Shore. Ready to start planning your trip today? Get over to VacationRenter and start planning your family getaway!