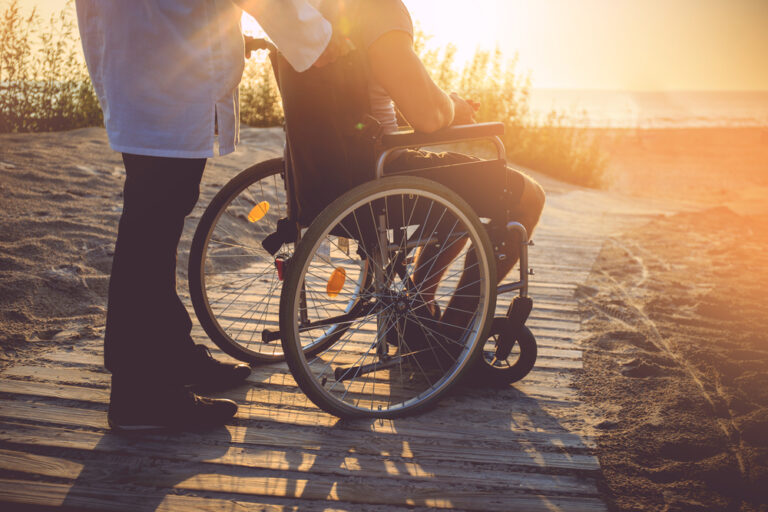 For mobility-challenged travelers and their accompanying friends and family, finding a vacation property that takes accessibility into account is paramount. For property owners and managers, making a space more welcoming for all guests is not only an inclusive and thoughtful thing to do, but it's also likely to boost revenue, increase bookings, and garner positive reviews. The CDC reports that of the 61 million American adults who live with a disability, 13.7% have mobility issues. Add children with mobility challenges and travel companions to that number, and there is an ever-widening demographic of folks who need to vacation where wheelchairs are graciously accommodated. 
According to our data at VacationRenter, less than 10% of rentals are considered wheelchair accessible. While not all spaces (particularly historic ones) can easily accommodate all guests' needs, plenty of rentals can become more hospitable when it comes to mobility-challenged guests.  
Here, we've put together some tips for easy ways to make your rental more wheelchair friendly.
Rethink Your Use of Space
As intuitive as it sounds, well-positioned furniture may make vacationing a lot more enjoyable for a person who has difficulty walking or requires a wheelchair. The minimum width for a wheelchair to pass through a space, according to ADA regulations, is 32 inches wide. Additionally, wheelchairs needs a "clear space" of 60 inches to make a 180-degree turn. 
Excessive carpeting can also make wheelchair maneuvering tricky. So, look at spacing with a critical eye, reposition furniture and décor accordingly, and declutter. You may end up with a wheelchair-friendly and feng shui environment for your guests.
Create Ground-Level Living Options
Whenever possible, provide a bedroom and bathroom on the ground level of your property. Sometimes an office space or a separate dining or living room space can be transformed into a comfortable, ensuite bedroom. Elevators and stair-lifts to sleeping quarters would, of course, also alleviate mobility concerns.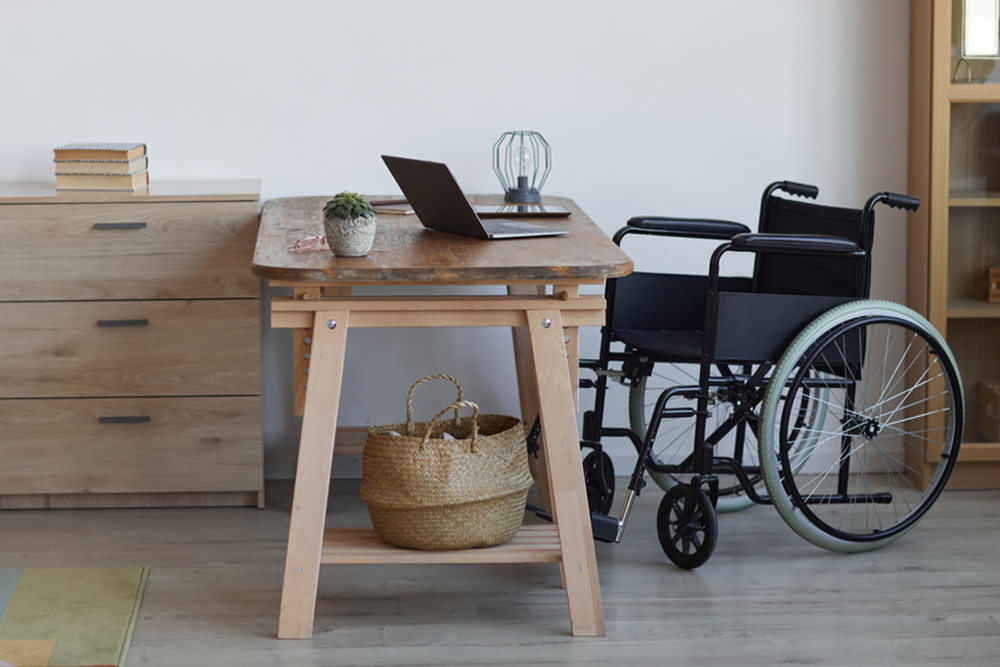 Go Beyond the No-Slip Bath Mat
In the bathroom — and wherever possible — minimize slippery surfaces. But don't stop there! Try to designate as much space as possible to at least one, wheelchair-friendly bathroom. A little extra real estate provides both wheelchair maneuverability and room for a potential bathing aide. Wherever convenient, install sturdy handles near the toilet and in the tub and/or shower. A handheld showerhead and, if room, a stable shower bench are also handy upgrades.   
Improve Exterior Accessibility
Imagine parking and entering your rental in a wheelchair. Is parking close by? Perhaps there's a tricky curb to navigate? Maybe a few stairs to reach the threshold? Or could there be uneven pavers on the path? Consider installing ramps and maintaining smooth pathways wherever possible.
Take Height Into Consideration
Avoid storing frequently used items, such as plates and glasses, in hard-to-reach spots. Even extra toilet paper rolls can be tucked under a sink rather than placed on a lofty shelf. If you have a counter-top-height table, offer a communal dining alternative — even a folding table — so all guests can sit together for meals. Think about access to lighting, as well. If switches are too high to reach from a seated position, consider a smart system that can be controlled via remote.   
Go the Extra Mile
 Thoughtful touches can create a genuinely wheelchair-friendly environment. For example, if you own or manage a beachfront property, consider investing in a beach wheelchair for your guests' use. If you have a hot tub, install sturdy rails and handles or, better yet, an automated lift to accommodate mobility-challenged individuals.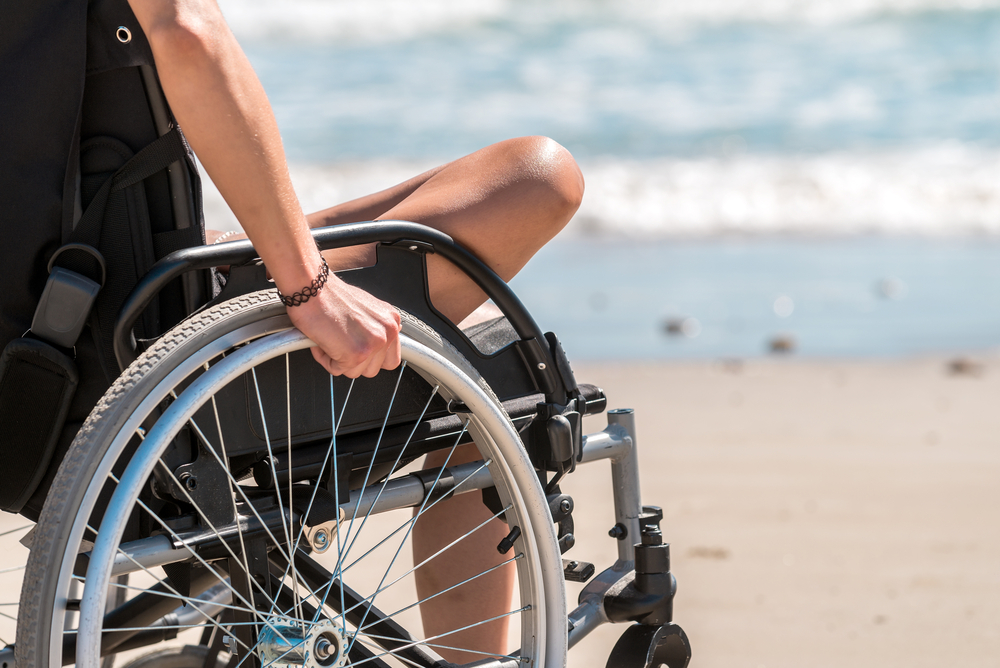 Tech-savvy accouterments, like smart-systems, allow anyone with access easy control of everything from televisions and music to pool heaters and air conditioning. These upgrades have a fair amount of wow-factor, and the upfront investment will pay off in reviews and rental revenue in the long run. 
Communicate What "Wheelchair Accessible" Means for Your Rental
If you list your rental as "wheelchair friendly" or "wheelchair accessible," clarify what that means. Maybe you have an ADA-compliant bathroom or ground-level living. Perhaps you've installed wheelchair ramps to create a smooth entry experience. Or you offer a beach buggy wheelchair or an automated pool or hot-tub lift. If you list a property as "beachfront" or "lakefront" as well as "wheelchair-friendly," consider how someone in a wheelchair will be able to access said beach or lake. In general, research the area's offerings in addition to listing your property's accessible features. For example, if you list your cabin as a ski-in/ski-out, check out if there are adaptive ski programs nearby. Always be specific in your description, so that you can meet guests' expectations.
Need a Little Inspiration?
Your fellow hosts are a great resource for ideas on how to accommodate and wow your guests. Check out a couple of our favorite wheelchair-accessible listings below.
Street Blues Apartment in New Orleans, Louisiana
Get a taste of class in the Lower Garden District of New Orleans! This three-bedroom apartment can be found just a five-minute drive away from Bourbon Street, so you have plenty of opportunities to soak in all the culture.
Bedrooms: 3
Bathrooms: 2
Sleeps: 8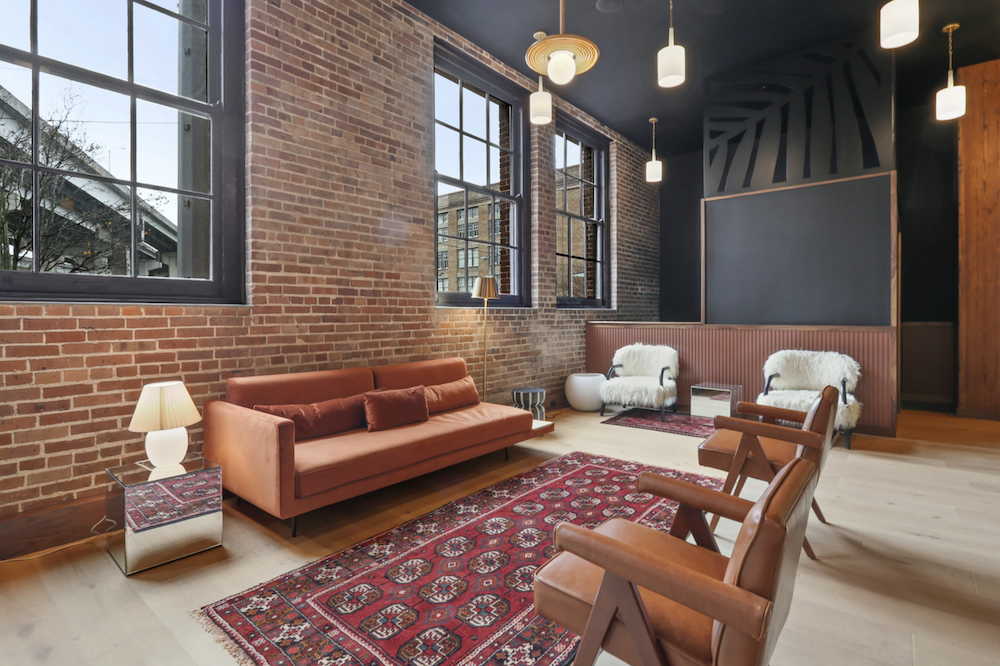 Wheelchair Accessible Features:
Onsite parking
Elevator access
Two walk-in showers
Eclectic House in Joshua Tree, California
This modern, yet eclectic vacation home in Joshua Tree is situated less than two miles away from the eponymous Joshua Tree National Park Visitor Center. The property includes a large backyard with hammocks to marvel at the night sky.
Bedrooms: 3
Bathrooms: 2
Sleeps: 6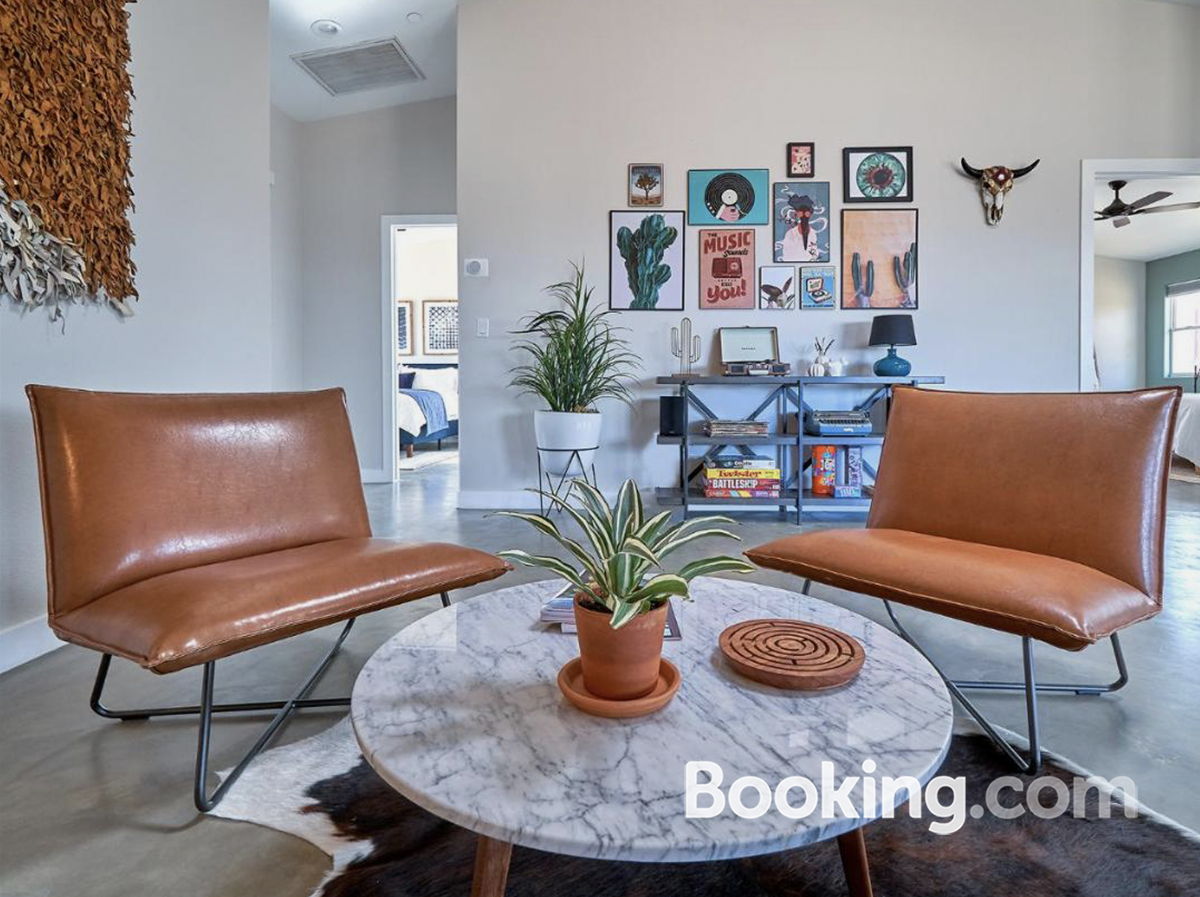 Wheelchair Accessible Features:
Entire unit located on the ground floor