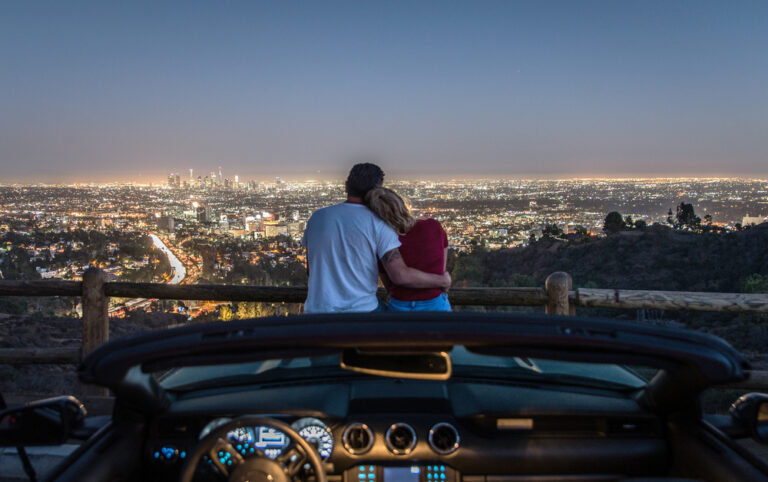 We all love to look at photos of gorgeous destinations on social media and dream about exciting getaways, but the truth is, you don't always need to travel far to have a great vacation.
The COVID-19 pandemic has put a damper on international travel, making it virtually impossible for most people to travel abroad.
And just because you can't travel overseas, the opportunity for a great vacation is still possible for almost anyone. If you find yourself with extra vacation days but are unable to take a big bucket list trip, why not plan a staycation? There are many staycation benefits that make a trip close to home well worth considering. Here's what you get out of being a tourist in your own town.
1. Support Your Local Economy
Being a tourist in your hometown allows you to contribute to the daily life of your local economy. When you eat and shop locally, you support your community, help family businesses thrive, and nurture a sustainable local job market.
As part of your staycation planning, research local businesses to support in your area. Maybe you've always wanted to try that cute coffee shop across town, or perhaps you've been eyeing a new boutique. Your staycation is the perfect opportunity to check it out. And if you're looking for something completely fresh, try a different neighborhood or another part of town.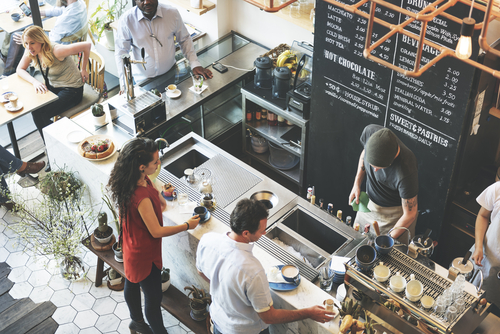 These kinds of businesses are what makes your hometown one of a kind. By supporting them, you're preserving what makes your local community special. This is even more important following the closures and restrictions brought by the COVID-19 pandemic, which has taken an especially harsh toll on small businesses.
2. Learn Your Local History
Being a tourist in your hometown is also a learning opportunity. If you were traveling abroad, you'd likely do some research and learn about the history of the sites you see. Why not do the same at home? If you have kids, this is an opportunity to educate them, as well.
The internet is a great starting point, but if you want to dig deeper, head to your local library. You might find interesting stories from the past, genealogical information, former city maps, and even historical newspapers.
3. Discover a New Neighborhood in Your Hometown
You probably have a set routine in your day-to-day life. You likely frequent the same restaurants, grocery stores, and shops — prioritizing those close to your home, office, or gym. Use your staycation to break this routine and discover a new part of town.
Getting a vacation rental in another neighborhood is a great way to gain a fresh perspective. Pack your suitcase and take a mini road trip away from your home. You'll be able to enjoy your mini break more when you aren't confronted by reminders of everyday tasks, like piles of laundry and an unmowed lawn.
4. Gain a New Appreciation for Your Home
Seeing your hometown (or state) through the eyes of an outsider allows you to see your own backyard with fresh eyes. There are probably tourist sites in your area that you have yet to discover.
Look up local museums, cultural events, and natural attractions online. Do you want to spend some time outdoors on your staycation? You can also find nearby national parks, hiking trails, and local parks online.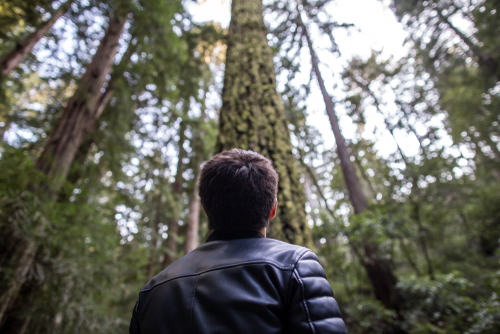 To make the most of your staycation, you've got to play the part and get into the tourist mindset. Bring your phone or camera with you to take photos. Buy a cheesy souvenir. Get postcards and send them to your friends and family — even if they live right up the street. You can still make meaningful travel memories from your own city.
5. Save Time
Air travel isn't always as glamorous as it seems. You end up spending hours waiting at airports and sitting in airplanes. With travel time reduced, you have more hours to simply enjoy your vacation.
Also, when you go farther afield, you have to spend more time planning and coordinating transportation, lodging, and sightseeing. When you stay close to home, you don't have to stress about logistics as much.
6. Save Money
Traveling is fun, but it can also get expensive. Plane tickets, places to stay, and dining out at restaurants — this all adds up. A staycation offers a more cost-efficient alternative. When you stay close to home, travel costs will be minimal.
If you're strapped for cash, you can enjoy your staycation from your own home, skipping accommodation fees. Alternatively, you can find an affordable vacation rental if you need a change of scenery. Since most vacation rentals have kitchens, you can also cut food costs by cooking instead of dining out, or get takeout or delivery from a new local restaurant.
7. Spend More Quality Time With Loved Ones
When you spend your vacation close to home, you can include quality time with friends and family in your staycation itinerary. Invite your loved ones to join you as you become a tourist for a day. This is a wonderful way to build memories with friends or family who don't usually travel, such as elderly loved ones.
A staycation also makes it easier to accommodate the needs of furry family members. If you have a furry friend, you don't have to worry about finding a sitter or boarding facility for them. If you usually travel with your pet, you don't have to stress them (and yourself) out by getting them into their carrier — or worry about finding a veterinarian elsewhere if they get sick.
If you decide to stay in a vacation rental and want to bring them, make sure the accommodation is pet-friendly. Confirm what kinds of pets are permitted in advance. For example, some places may only allow smaller breeds of dogs.
8. Avoid Jet Lag
Jet lag is a temporary sleep disorder that will inevitably impact you if you travel across multiple time zones. Your body has an internal clock that signals your sleep and wake times. When your circadian rhythm is synced to your home, and you travel to a different time zone, it needs time to sync up to the new time zone.
Jet lag can make it tough to fall asleep at night and leave you exhausted and irritable during the day. It can also cause gastrointestinal problems. Needless to say, this isn't a fun way to spend your holiday!
If you go somewhere for a week, you might spend the entire time adjusting to the new time zone. By the time you've adapted, you have to fly back — only to deal with jet lag again. With that being said, one of the most significant staycation benefits is being able to avoid jet lag.
9. Enjoy a More Relaxing Holiday
Traveling presents unique challenges. For example, if you go to a foreign country, you may have to deal with a language barrier. Not being able to read signs or communicate in your native language can be tough. Logistics like navigating strange city streets and public transportation are also stressful hurdles.
With a staycation, there's no need to worry about these things. You can enjoy a more relaxing holiday and return to the real world refreshed and recharged. Isn't that what a vacation is supposed to be all about?
Plan Your Dream Staycation With VacationRenter
VacationRenter believes that travel planning should be easy, not tedious. We compile the best vacation rentals from all the top sites in one place, making it fast and easy to find your dream accommodation. Start planning your next staycation today!