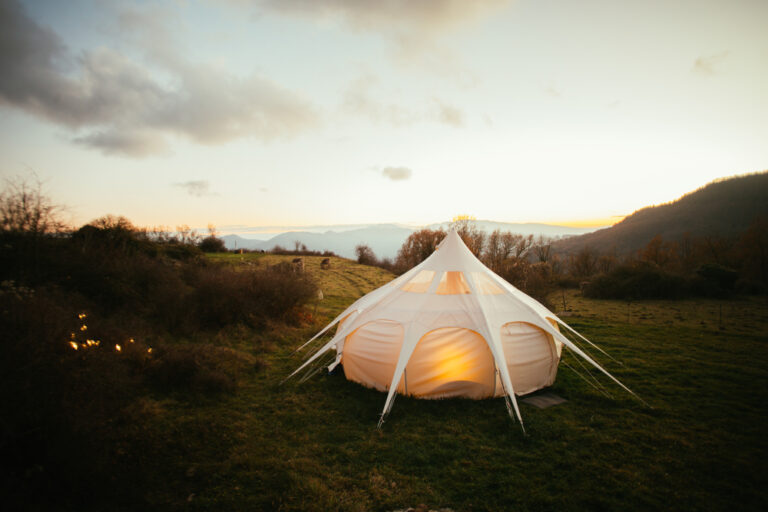 Southern California — or "SoCal" — has some of the best glamping spots on the West Coast. Pleasant weather year-round makes this region a suitable destination whatever the season. Set against the backdrop of the Pacific Ocean, SoCal boasts a diverse landscape, including spectacular beaches, national parks, mountain panoramas, wildflower fields, dunes, caverns, and grasslands.
We've compiled a list of the best glamping spots in Southern California in case you decide to make SoCal your next weekend getaway.
1. Santa Barbara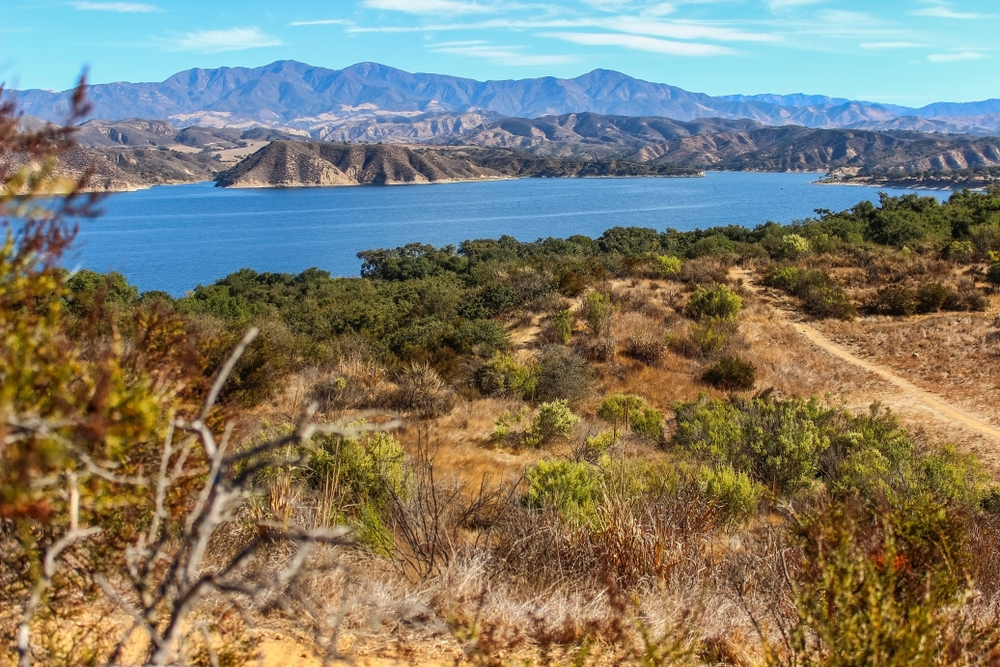 When it comes to Santa Barbara — and beach towns in general — you'd have trouble finding a more dramatic backdrop than the Santa Ynez Mountains. This haven for outdoor enthusiasts puts you within striking distance of the Channel Islands, wineries, and all manner of rock climbing, hiking, biking, surfing, and sailing adventures.
Fun Things to Do
Santa Barbara offers loads to see and do, from the Santa Barbara Zoo to Shoreline Park. El Capitán State Beach is about 20 miles from Santa Barbara. It has a day beach and more than 100 camping sites, six of which are specifically set up for RVs, plus it's a great place to see monarch butterflies in autumn.
Glamping Options
There are plenty of fun accommodation options to be found in Santa Barbara. Consider turning your holiday into a road trip by renting a 30-foot RV or an Airstream trailer. You'll also find plenty of beachside places, including charming cottages, allowing you to soak up as much sand, sun, and sea as possible.
2. Los Angeles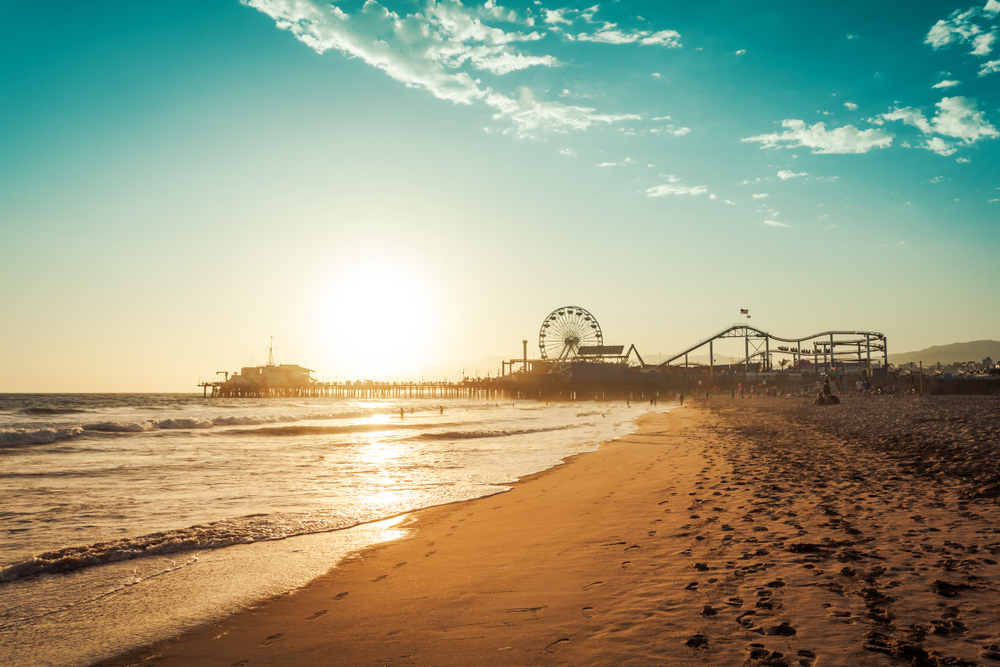 Home to the Dodgers, Lakers, Clippers, Rams, and Chargers, LA is a sports town that repeatedly gets ribbed for not having much interest in sports. Why is that? Well, when you have incredibly inviting weather mixed with beaches, mountains, parks, forests, and so much more — you'd be less inclined to sit on the sofa, too.
Fun Things to Do
Looking to get away from the crowds? Head approximately one hour southeast to Carbon Canyon Regional Park, which covers 60 acres with plenty of space for picnics, sports, and fishing. The highlight is undoubtedly a grove of redwoods that span three acres of land.
Glamping Options
Forget tent camping when you're in LA. Emulate the glitz and glam of Hollywood with glamping rentals like a Chevrolet-converted camper or Thor Four Winds RV. Look for surrounding campsites beyond the city limits to find a place to park your temporary home-on-wheels, allowing you to enjoy stargazing away from the city lights.
3. San Diego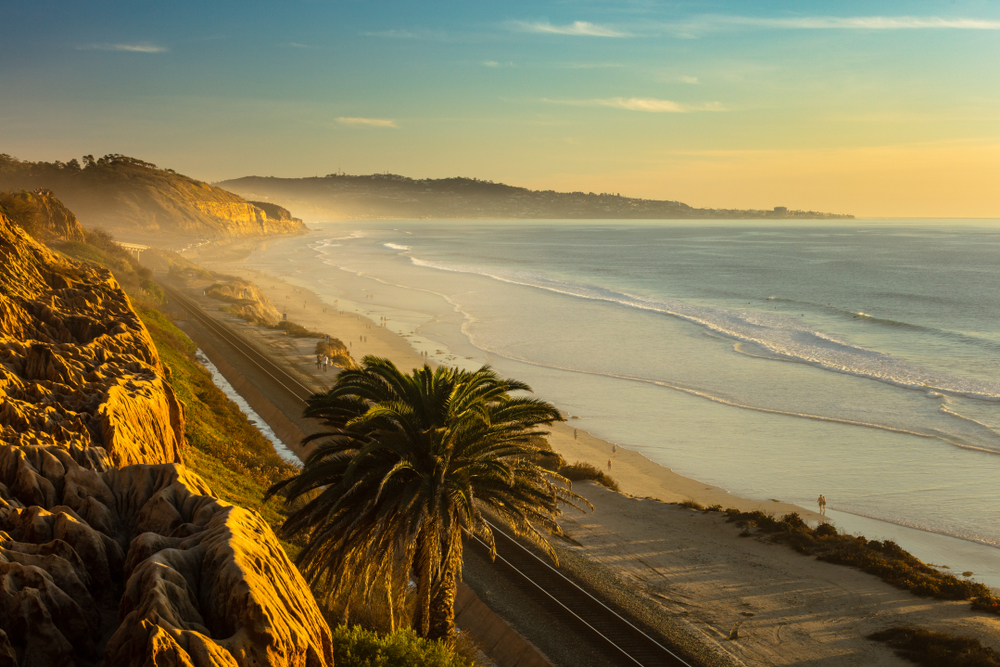 San Diego is renowned for its coastal sights. La Jolla Cave, an underwater marine park and sanctuary, is a great example. The city is also famous for its above-average amount of sunshine and beaches, making it an ideal place for whatever kind of glamping adventure you're looking to have.
Fun Things to Do
Glamping Options
With its coastal location, San Diego offers plenty of charming places where you can pitch your glamping tent. Consider getting a 2018 Mercedes-Benz Sprinter or a Jayco Redhawk 31XL. Again, the benefit of this kind of accommodation is that you can move when and where you need to. Head to camping sites to take advantage of amenities like fire pits and picnic tables.
4. Big Sur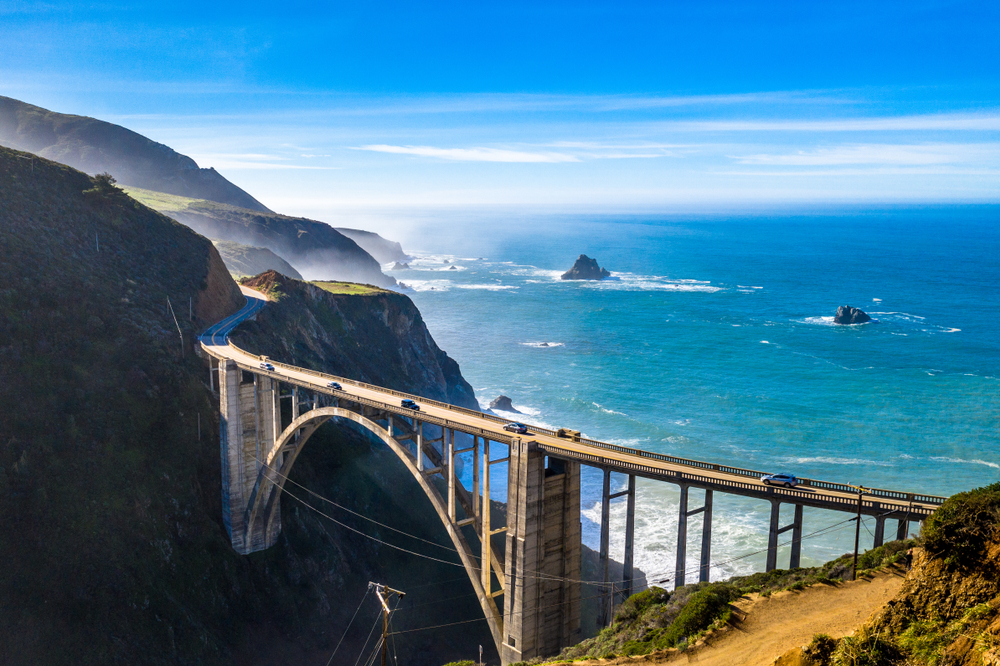 The mountainous terrain of Big Sur is an awe-inspiring sight along the California coastline. Bordered on both sides by the Santa Lucia Mountains and the Pacific Ocean, it's traversed by State Route 1 — a narrow, two-lane road — known for winding turns, seaside cliffs, and views of the often-misty coastline.
Fun Things to Do
Glamping Options
Big Sur covers a large expanse of land and is ideal for exploring on wheels. Consider exploring the coast via a 2019 Airstream Sport. You'll also find larger RV rentals that even have full kitchens. With these amenities, you can save money on your trip by preparing food yourself and skipping restaurant visits.
5. Malibu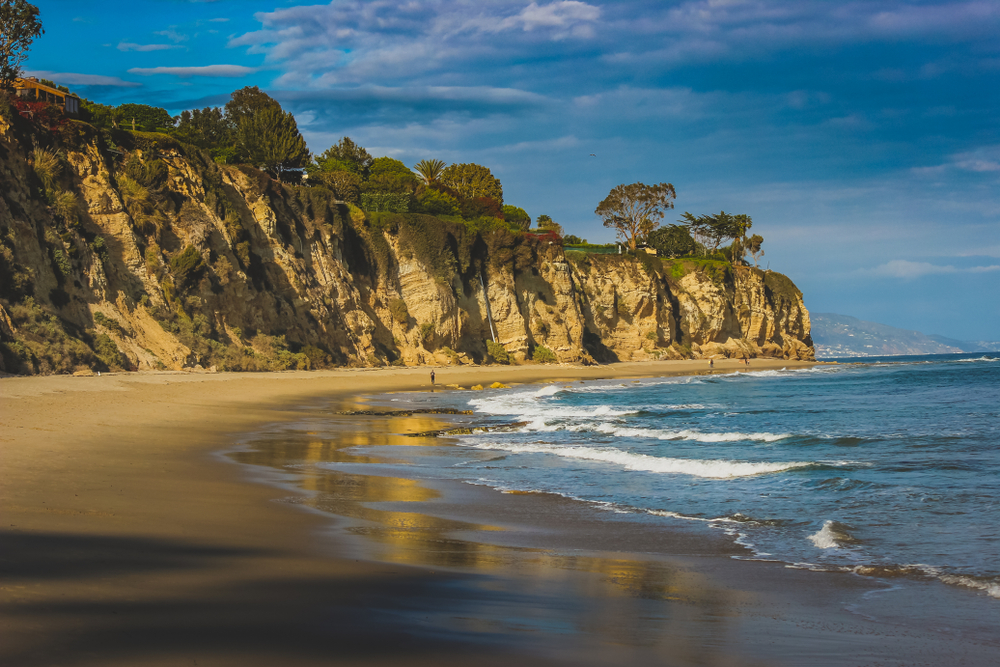 Malibu is considered one of the most picturesque places along the entire California coast. It should be no surprise then that it's well-known for an abundance of celebrity homes and beaches, including the wide and sandy Zuma Beach.
Fun Things to Do
Glamping Options
Make a point of seeing as much as you can of the gorgeous Malibu coast by getting mobile accommodation. You can rent an RV, for instance, that can provide a complete Malibu beach experience. If you want something stationary, there are plenty of beachside accommodations available for rent as well.
6. Palm Springs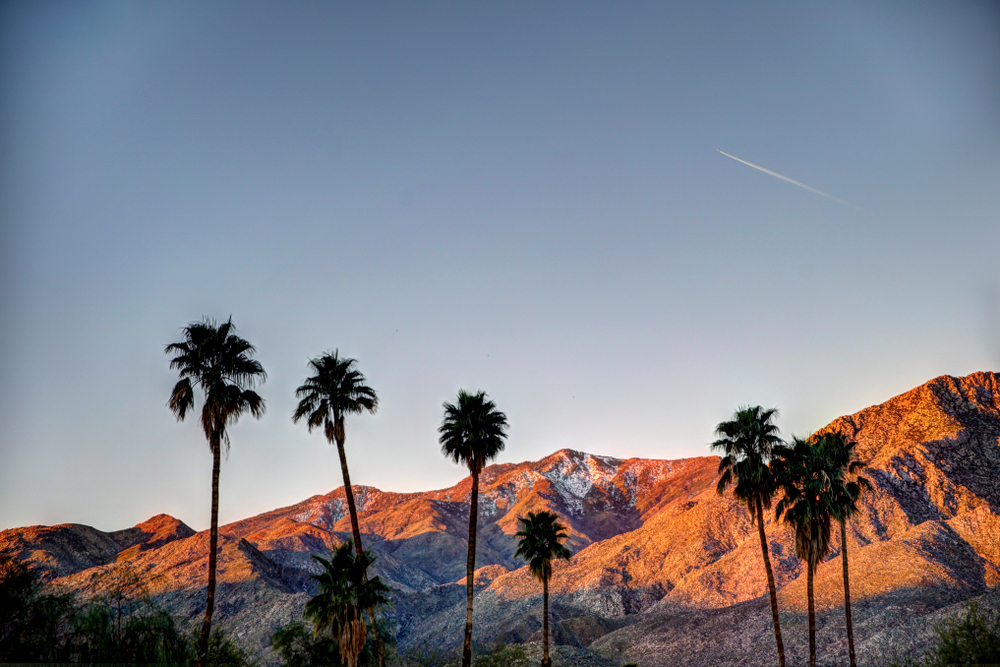 In the Sonoran Desert, Palm Springs offers plenty of pretty sights to see, like Indian Canyons, Painted Canyon, and San Jacinto Mountain. The surrounding Coachella Valley Preserve offers hiking, biking, and horseback riding trails.
Fun Things to Do
Located north of Palm Springs and east of San Bernardino, Joshua Tree National Park is characterized by rugged rock formations and stark desert landscapes. Named after the region's twisted, bristled desert plants, this national monument includes parts of two different deserts: the Colorado Desert and the Mojave Desert. A popular highlight nearby is Yucca Valley, a town located in the Mojave Desert.
Glamping Options
Palm Springs accommodations range from large RVs to small converted Volkswagen vans. More swank options include modern Winnebagos with amenities like a kitchenette and air conditioning. Palm Springs gets pretty humid, so air conditioning can be a big boon and is worth looking into if you're visiting in the summer.
Plan Your Next Southern California Adventure
SoCal is loaded with fantastic glamping sites. From Los Angeles to the California coast, there's always a luxurious tent or enjoyable Rv available to rent. Plus, if you get tired of the great outdoors and need some more urban scenery, you'll find plenty of places worth seeing as well. From LA's glitzy Hollywood sign to the San Diego Zoo, there's something for everyone.