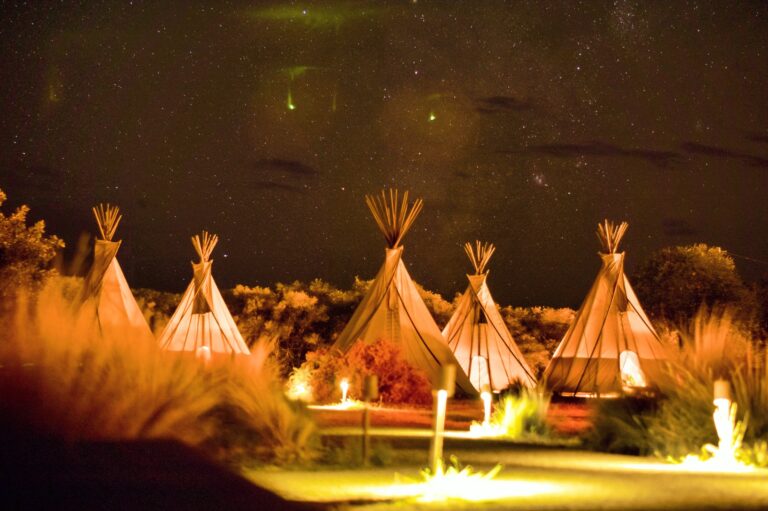 Deep in the heart of Texas, you can find some amazingly beautiful places to go camping. But if "roughing it" is far from your ideal vacation, you've landed in the right place. Our guide to Texas glamping destinations highlights the best places to experience the great outdoors with all the comforts and amenities needed for a luxury stay. If you're looking to see more than just Dallas and Houston, sit back, relax, and get ready to find your next perfect getaway spot in the Lone Star State.
Treehouse Rentals Near Wimberley and New Braunfels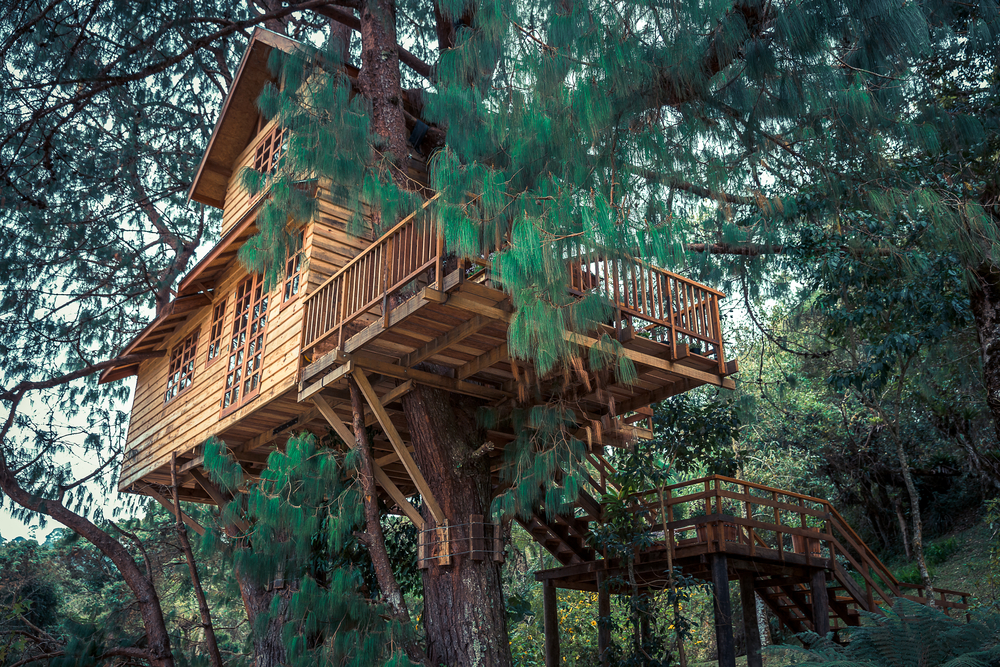 At River Road Treehouses, guests sleep in luxury cabins among centuries-old cypress trees. The resort's fully furnished treehouses come with stocked kitchens, indoor bathrooms, private decks, and living and dining areas with large picture windows. Each rental is air-conditioned and comfortably sleeps four to eight guests. There's even a master suite featuring a glorious king-size bed. With a max occupancy of eight guests, this glamping resort is great for large families and groups.
Fun Things to Do
Go tubing, fishing, or kayaking on the Guadalupe River
Have a picnic, relax in a hammock, or toast marshmallows over the fire pit
Visit nearby Wimberley and New Braunfels — charming small towns with dining, shopping, and events
Other things to do in the area include treating yourself to a day at a luxury spa, enjoying live music and theater shows, and touring wineries or breweries. New Braunfels is a small city closer to San Antonio that offers nightlife, attractions, dining, and entertainment.
RVs and Yurts in Elgin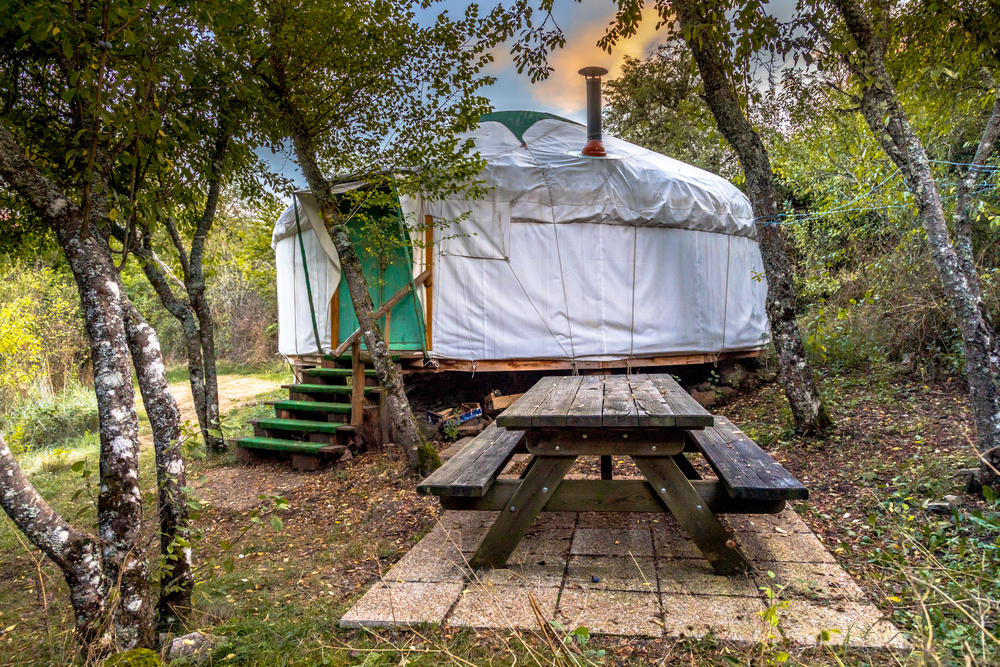 There are a variety of glamping options around Elgin, Texas. All-inclusive RV rentals are typically outfitted with a queen bed in the main sleeping area, plus a shower and bathroom combo, and a kitchenette with a dining area. Extra outdoor amenities include an awning, picnic tables, chairs, and a grill.
Another option is to visit Green Acres. Their yurts offer comfortable bedding and both fans and space heaters depending on the time of year you plan your visit. A Coleman travel trailer is also available for rent complete with a kitchenette and air conditioning.
Fun Things to Do
Attend an annual festival
Try some local BBQ
Visit the historical sites and farmers' markets
Go swimming, biking, hiking, or fishing at Lake Bastrop
Only 20 miles east of Austin, Elgin is a community with small-town vibes and attractions. Texas is known for its phenomenal barbecue, and Elgin is home to two landmark BBQ joints. Be sure to check them out when you want to eat like a local during your stay.
West Texas Glamping in Marfa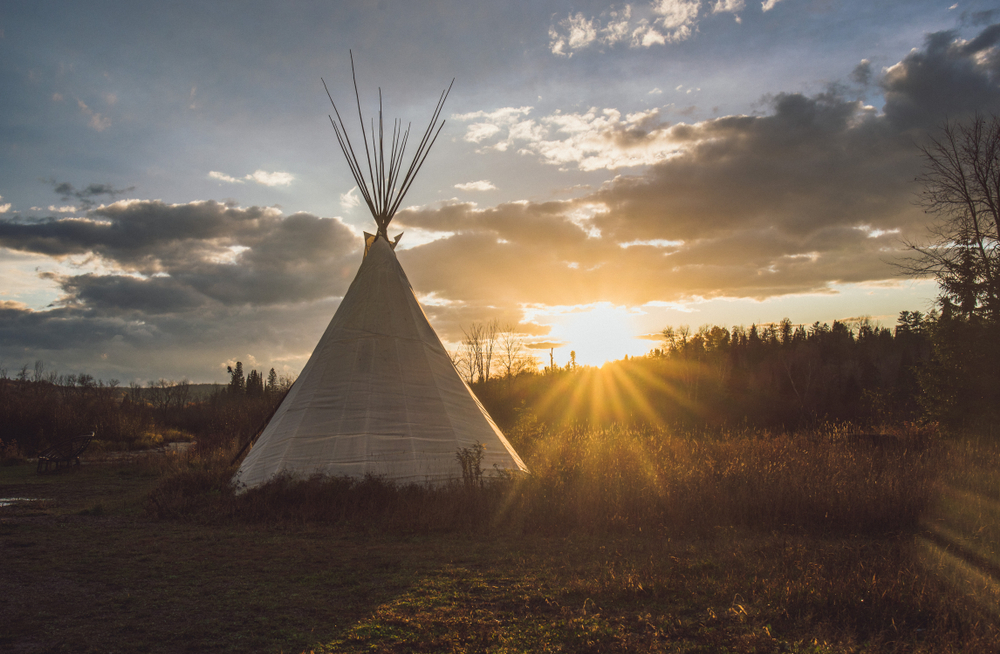 Marfa is a West Texas community that offers unique rentals like glamping tents and teepees. These campsites offer peace and quiet and a chance to unplug from everyday life. Imagine sitting in a hot tub while stargazing on a cool desert night or reading in a shaded hammock on a warm day. If you're looking for a more invigorating experience, two splendid desert parks are nearby that make for a couple of excellent day trips.
Fun Things to Do
Remember to check the weather for any heat warnings when you visit, so you can be prepared for the elements on these excursions.
Lake Travis in Spicewood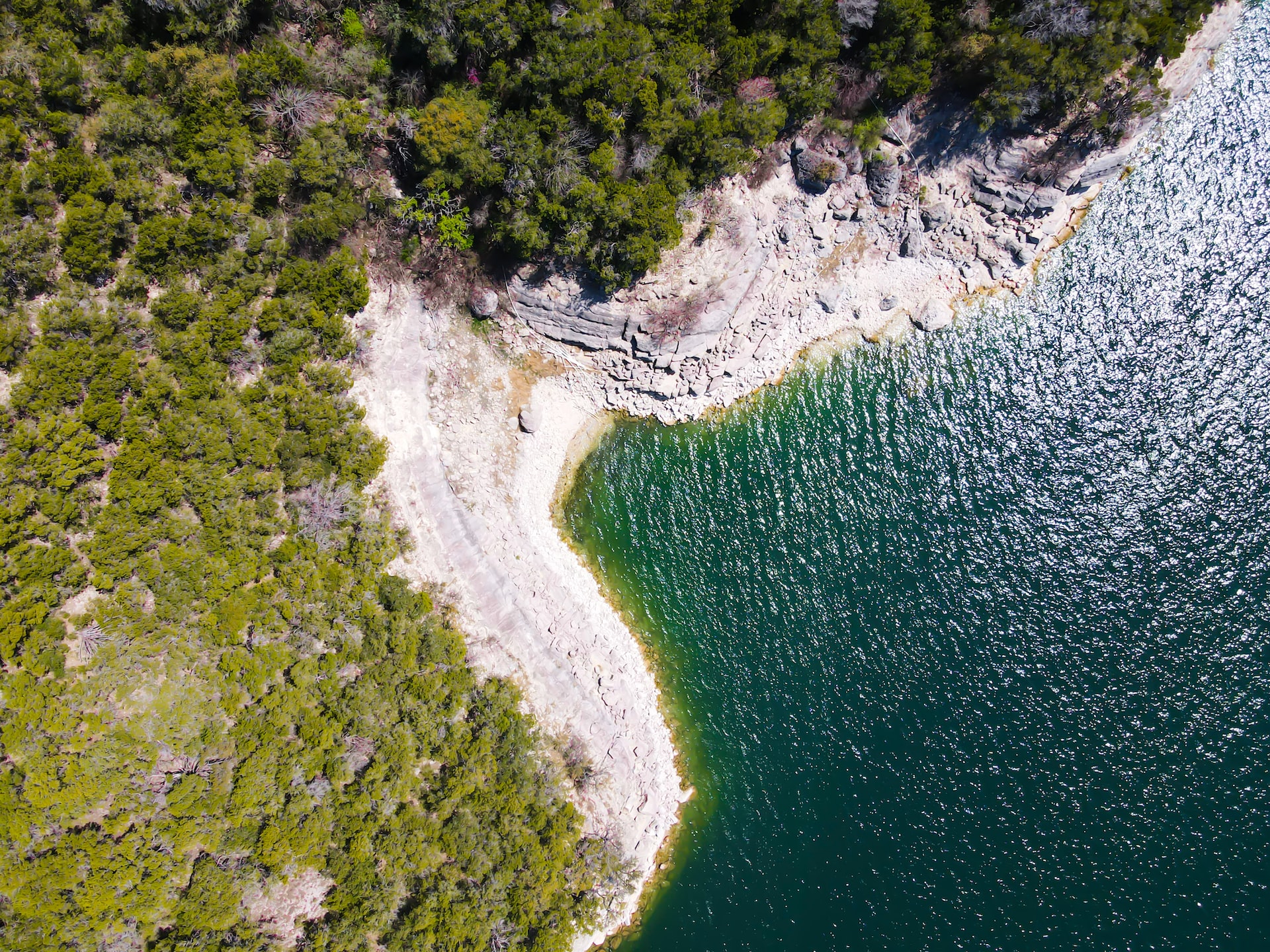 Located in Central Texas, Lake Travis is a major destination for watersports and sailing. It's also a top spot for restful and relaxing stays with waterfront views and easy lake access that is only 45-minutes from downtown Austin. There are plenty of RV rentals in Spicewood that feature modern amenities like Wi-Fi and air conditioning.
Fun Things to Do
If you're looking for extra thrills, try taking a nighttime tour with Cypress Valley Zipline and Canopy Tours outfitted with glow sticks and twinkle lights. Two certified guides will take you on this journey through the Texas Hill Country that you'll never forget.
Geronimo Creek Retreat in Seguin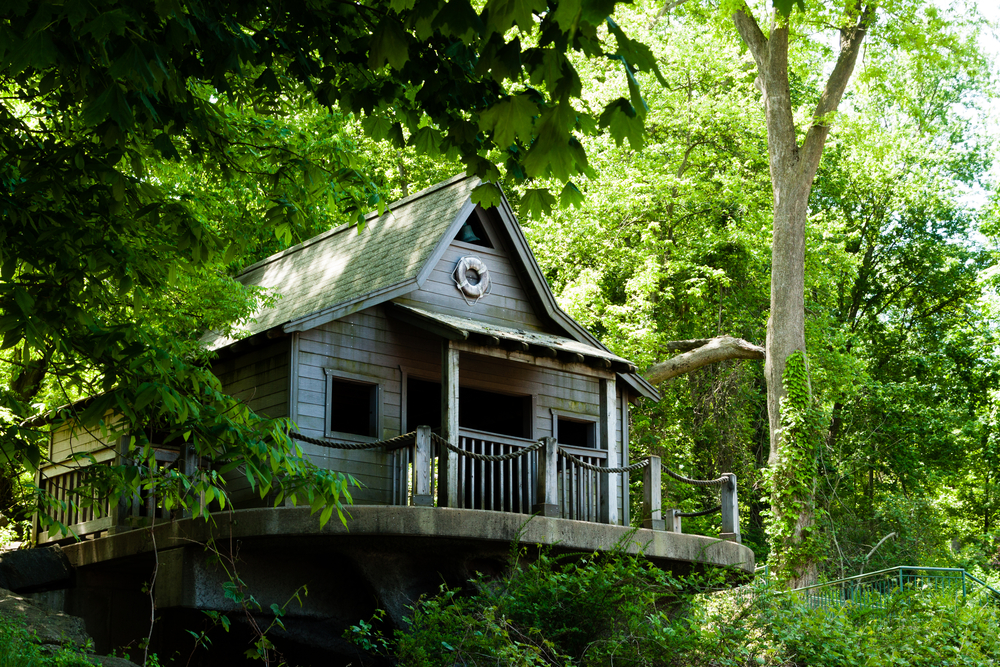 The Geronimo Creek Retreat is a beautiful four-acre campsite that provides private access to a spring-fed creek. Guests can stay in a treehouse, teepee, or cabin. Fully furnished, elevated creekside treehouses are located near the water for easy access and serene views. They're outfitted with kitchens, bathrooms, and air conditioning. Luxurious teepees surround the pond at the back of the property. They look traditional on the outside but are fully furnished, insulated, and come with a kitchenette, air conditioning, and extra furnishings.
From Wi-Fi and TVs to plush furniture and air conditioning, the spot is great for families and groups as the accommodations can sleep from four to eight guests.
Fun Things to Do
No-cost activities include swimming, fishing, and rope swinging into the creek
Guests may borrow paddleboards and kayaks at no charge, too
The retreat also has a gaming room, outdoor activities, and fire pits
Guadalupe River and San Marcos River both offer a lot of tubing fun
Plan Your Next Texas Adventure
Whether you're seeking a family-friendly adventure or just want to get away from it all, Texas has plenty of big, wide-open spaces to enjoy. Decide what kind of experience you want to have in the Lone Star State and then book an amazing rental by clicking below.