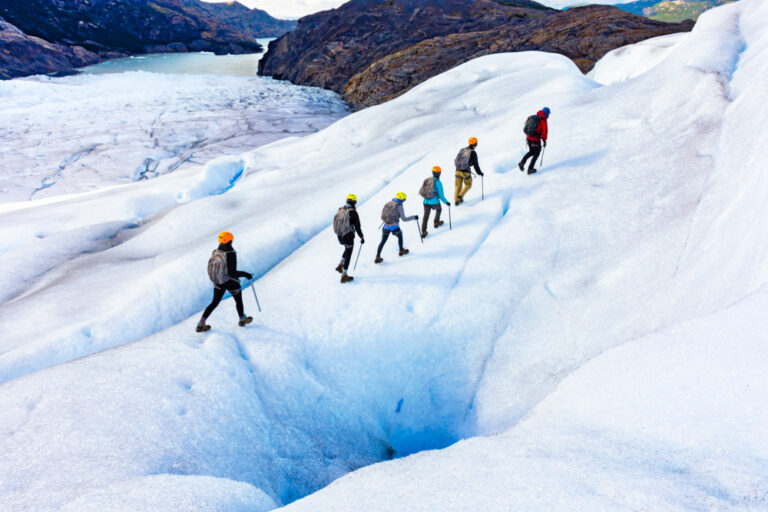 More and more people are hitting the road for some adventure travel. Depending on your personal interests, there are a number of epic locations you can consider for your next trip.
Whether your idea of a good time is trekking through the backcountry of Northern California, soaking up some sun and surfing in Costa Rica or Mexico, or experiencing a safari tour filled with lions, elephants, and leopards in Africa, you can design an adventure trip that meets your bucket list. Here are some travel destinations that may pique your interest.
Key Points
How to choose the ultimate adventure vacation
Some of the best adventure destinations
Where to book your base camp for your upcoming vacation
Where Should You Go for an Adventure Vacation?
Narrowing down your getaway destination largely depends on what you want to see and do during your stay. Maybe your idea of an adventure trip is ziplining through the vast canopy of lush greenery in Peru or bundling up and doing some whale watching in Iceland. Whatever your interests, choose a location that can provide the most fun and match your personal preferences.
Best Places for Adventure Travel Right Now
Choose your stay in the USA or abroad. Across the globe, you can find world-class travel destinations that can supply the adventure you seek. Let's get started with some adventure destinations that can provide thrilling travel experiences.
Machu Picchu, Peru
Machu Picchu is an ancient citadel residing within a tropical forest at the edge of the Andes Mountains in South America. It's one of the oldest architectural sites of the Incan civilization and is veiled in mystery. The Machu Picchu site contains an estimated 200 types of unique structures, including terraces, extensive roads and canals, and agricultural and astronomical areas designed for human use. Lush landscape surrounds the cultural site and can be an excellent day trip while visiting Peru.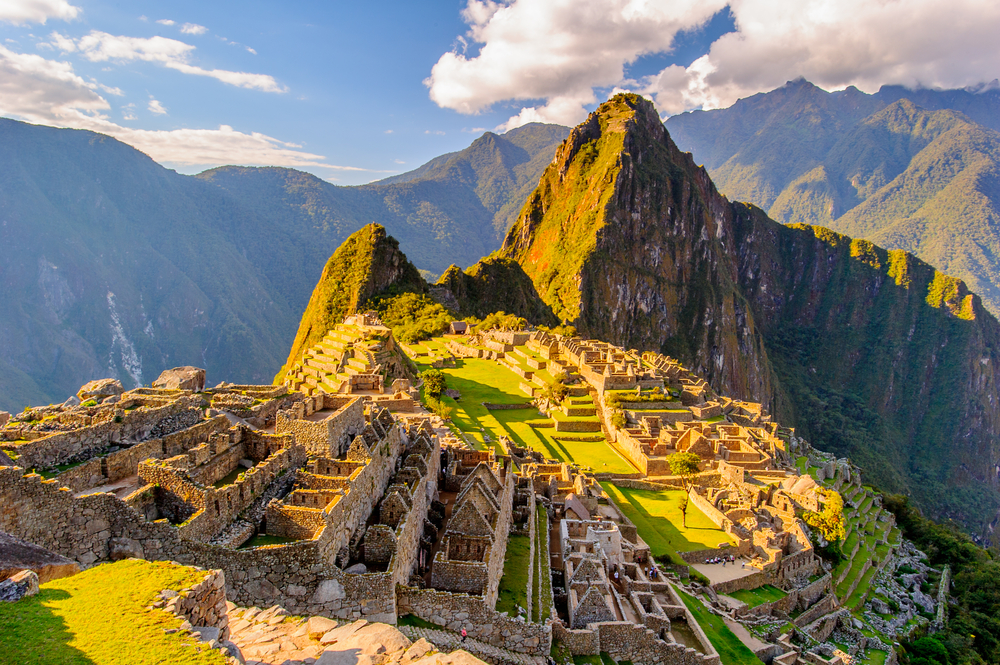 You can trek through Incan ruins that lead the way to this "Lost City of the Incas." Trekkers can arrive at Machu Picchu via the Inca Trail. This 26-mile passageway multi-day trek takes backpackers through mountains and ancient ruins, and it ends at Machu Picchu. The lush scenery is sure to captivate your senses. Experience wildlife and changing landscapes, such as mountains, forests, and glaciers on your journey.
Vancouver, Canada
Vancouver is a popular destination in Canada. This urban area offers different cultures, natural parks and gardens, beaches, and plenty of recreational activities. Some popular attractions include the seawall and Stanley Park. At the seawall, you can enjoy biking or a scenic stroll. Stanley Park is the largest park of its kind in Vancouver, and you can enjoy the natural, stunning scenery, visit the aquarium, or hop on the Stanley Park Train for a guided tour.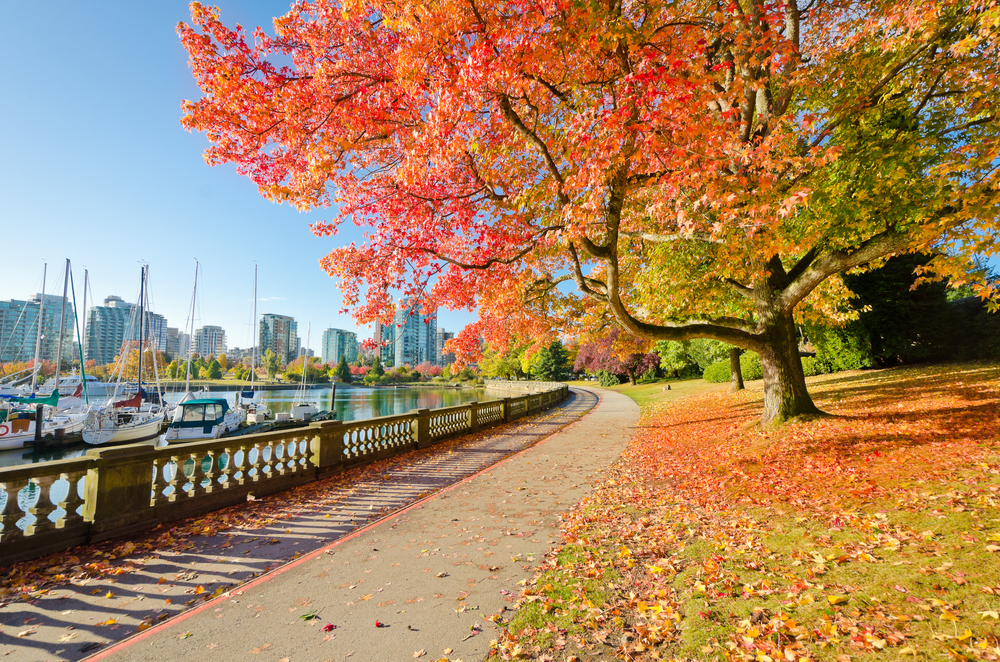 Vancouver itself is a bustling city with 22 districts. When choosing your accommodations, you may want something in the middle of it all or something quiet you can retreat to at the end of the day. Some popular areas people enjoy are the West End district, the downtown Kitsilano neighborhood, and Stanley Park.
In Kitsilano — known as "Kits" to area residents — you can check out the Bard on the Beach Shakespeare Festival or Greek Day, or discover local history and heritage at the Vancouver Maritime Museum or Museum of Vancouver. The West End is the most populated of the districts and lives up to the "bustling city" phrase. Enjoy the hum of downtown and access a number of restaurants and local shops.
Discover the seaside charm of Vancouver and book your stay with VacationRenter.
Milford Track, New Zealand
Popular with hikers, Milford Track in New Zealand delivers "the finest walk in the world." Visitors can trek through ancient forests and witness striking waterfalls. Although open year-round, the Fiordland National Park recommends October to April for first-timers and all other months for experienced hikers equipped with the right hiking equipment for snow and other hazards.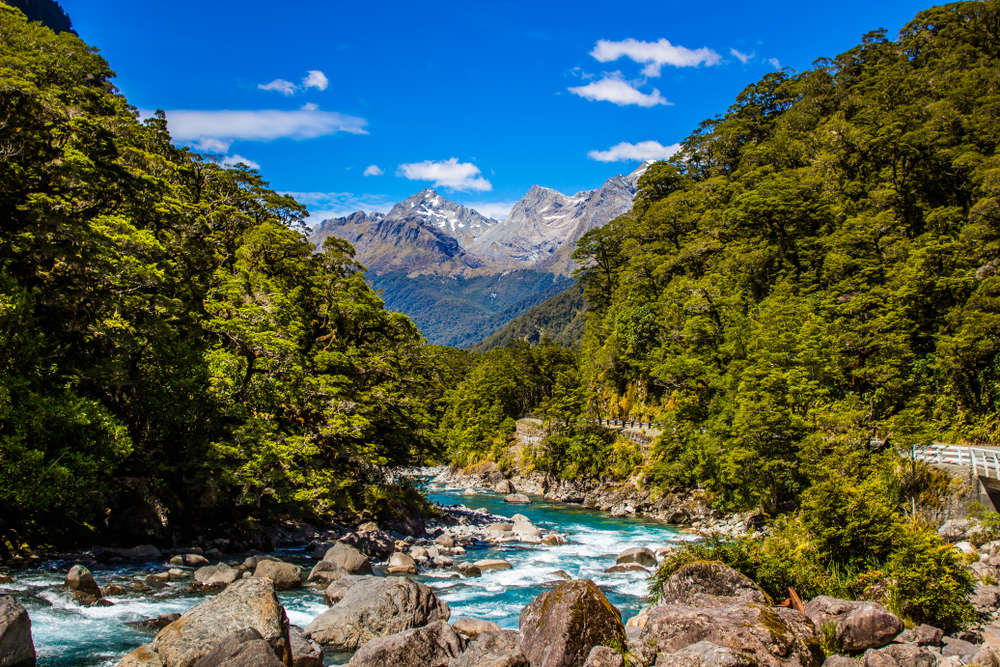 Located within the Fiordland region, visitors can pick from a variety of tracks. Beginners can enjoy the graveled path of Tuatapere Scenic Reserve Loop or the leisurely path of the Visitor Centre to Ivon Wilson Recreation Reserve Walk. Those looking for a challenge can take on Milford or Pass Creek Track.
The Grand Canyon, Arizona
Travelers flock to the Grand Canyon. This national park is a geologic wonder and delivers miles of scenic beauty for visitors. While visiting this national treasure, cross some items off your bucket list. Visit the Hot Spring Trail near Lake Mead or go scuba diving inside the Lake Mead National Recreation Area. Visitors can also enjoy snorkeling, kayaking, or whitewater rafting in the Colorado River.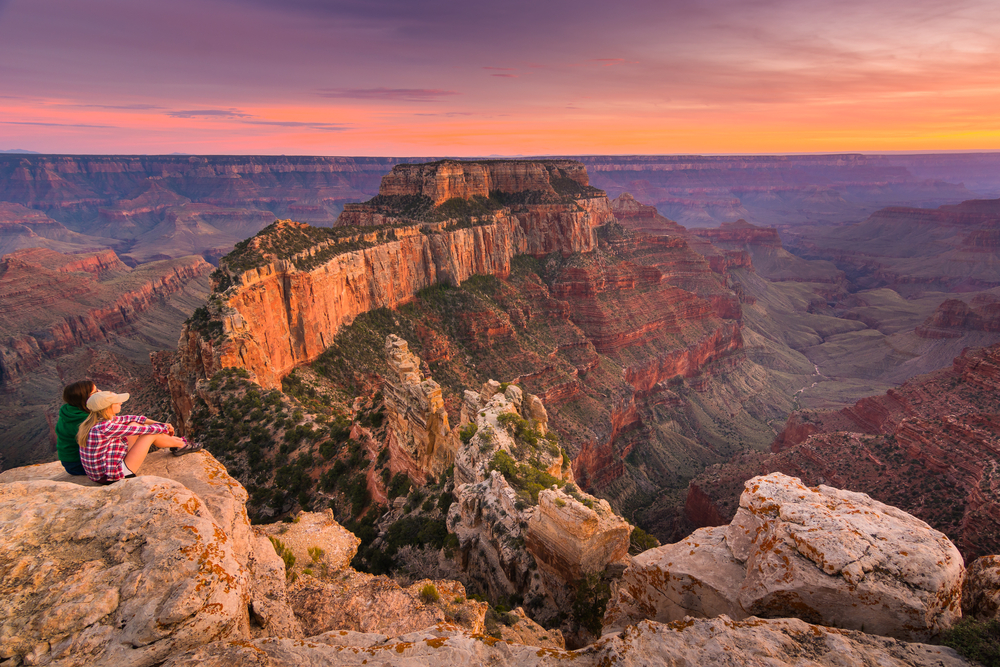 For the ultimate Grand Canyon experience, choose a nearby vacation rental on VacationRenter. Many accommodations are less than 10 miles from the park, so you can avoid spending a lot of time driving to and from and, instead, enjoy the captivating scenery of the Grand Canyon.
The Dolomites, Italy
The Dolomites Mountain Range is a part of the Italian Alps and features some of the most gorgeous geographic landforms found in Europe. The cliffs of the range supply ample advanced rock climbing opportunities for experienced climbers. Also not to miss are the emerald colored waters of the Lago di Braies (Pragser Wildsee). This famous alpine lake in Italy is a known photographer hotspot to get some photos for your collection.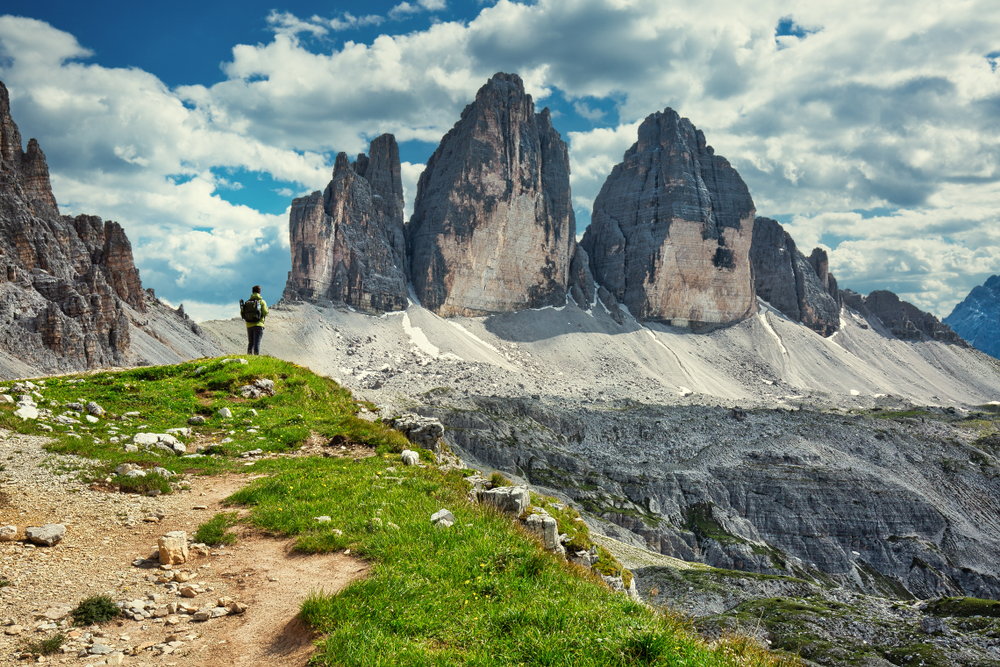 Anchorage, Alaska
Alaska is home to a number of wild outdoor adventures. Enjoy a canoeing tour, dog sledding, a memorable Northern Lights tour, mountain biking, and horseback riding. There are many adventure destinations and things you can do while visiting Anchorage.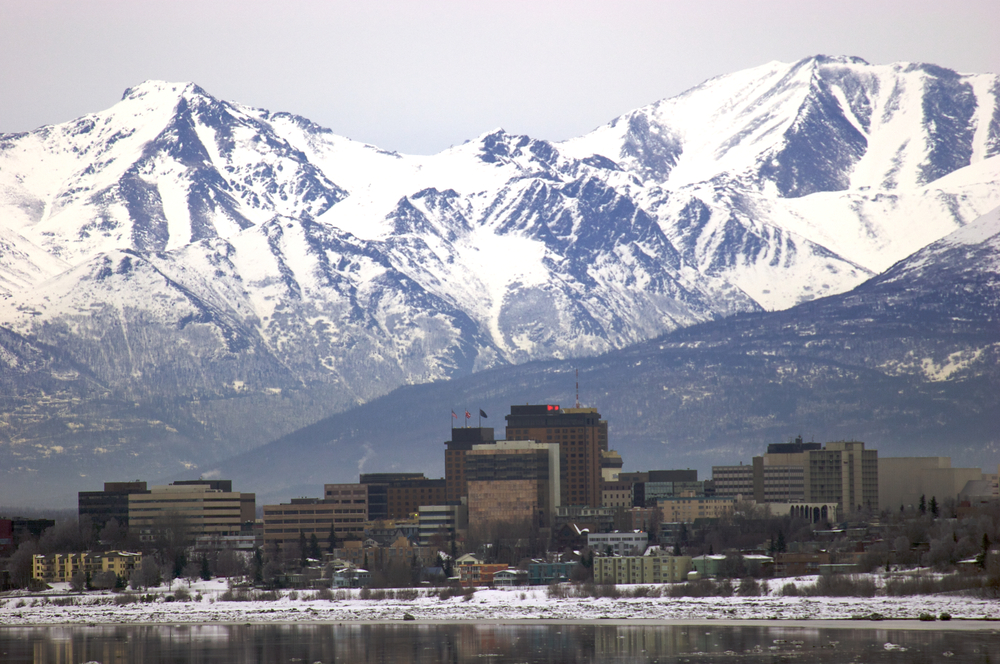 Anchorage supplies plenty of outdoor adventure with the added convenience of an urban lifestyle. Here, you can experience the natural wonders of the state, such as sea wildlife and glaciers, or enjoy the vibrant art and culture scene. Stroll through downtown's public art collection, soak in traditional Alaskan art at the Anchorage Museum, and settle down to a delicious meal at one of the many waterfront restaurants.
If visiting Alaska is on your priority list, find your outdoor adventure getaway on VacationRenter.
Patagonia, South America
People enjoy visiting this southern end of the continent because of its abundance of natural scenery and adventure. Because of its southernmost location, this area is termed the "End of the World" and is near the Arctic region of the globe. Bordering Chile and Argentina, you can take part in some of the best adventure activities, such as bungee jumping, skydiving, and paragliding, over the nearby Andes Mountain range.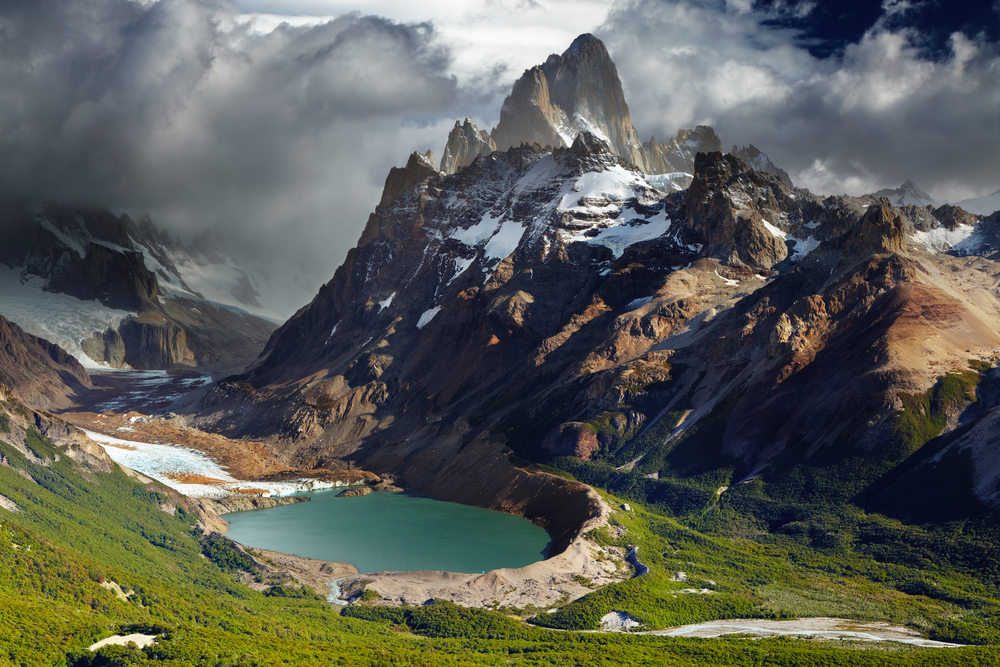 Kauai, Hawaii
The island of Kauai is sometimes described as the "Garden Island." Because of the lush growth here, it's an appropriate nickname. If this is your first time in Hawaii, you'll find the amazing beauty here absolutely breathtaking. Surrounded by water, Hawaii supplies many activities that the whole family can enjoy. Take delight in paddling in Kauai's rivers, go whale watching, or try parasailing.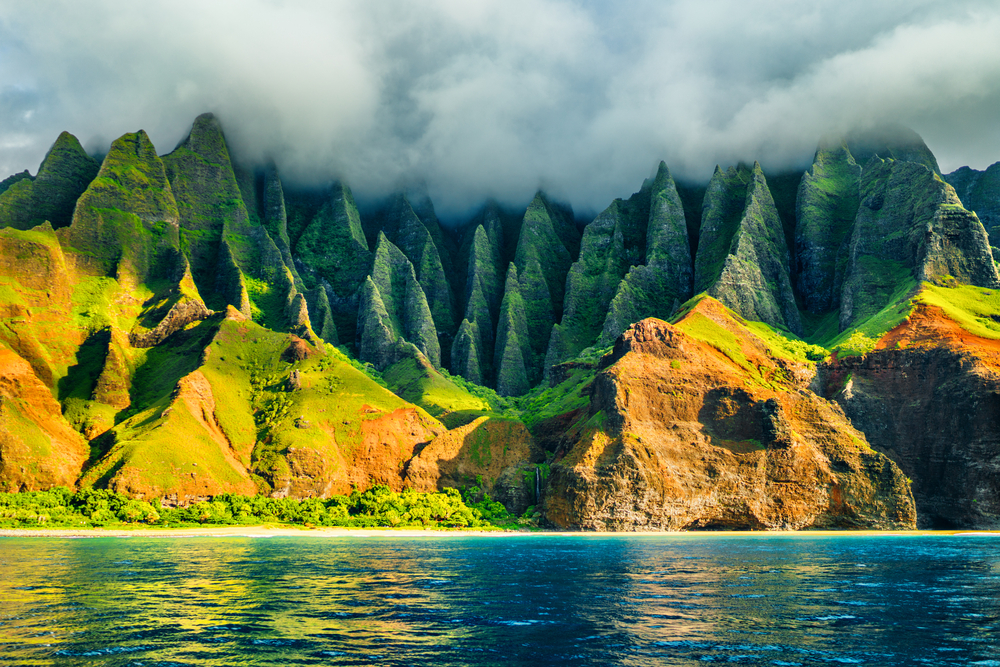 Hawaii consistently ranks high as a travel destination, and it's easy to see why: beautiful weather, ocean waves, and rich heritage and culture. Find your Hawaiian vacation rental with VacationRenter today.
Unforgettable Adventure Travel Starts With VacationRenter
It's time to book unforgettable adventure travel plans and leave the stress of daily life at home. Find the perfect rental for your getaway with VacationRenter. Designed to limit the time it takes to find the ultimate lodging for your destination, VacationRenter makes it easy for travelers.
Mentioned In This Article