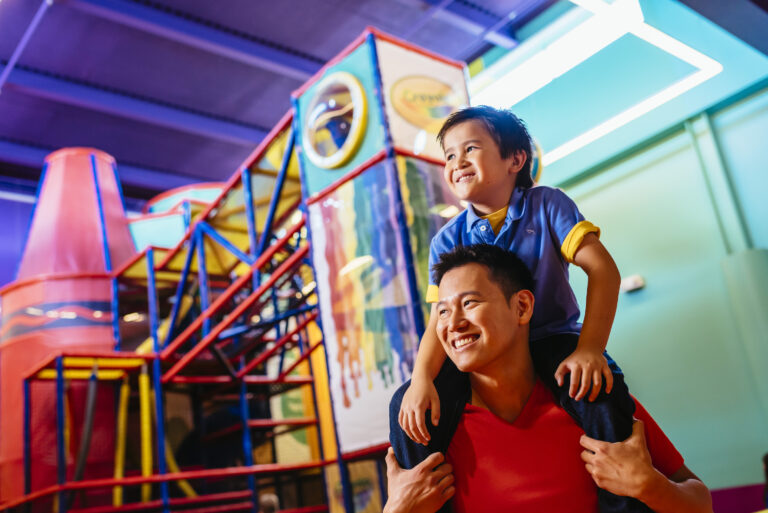 Pennsylvania is an ideal place for a weekend of relaxation, any time of year. Whether you want to take in some stunning fall foliage, hit the slopes, enjoy a summer hike, or get an up-close view of American history, this state has it all.
From beautiful mountain views to major cities, this state is sure to have something that fits any visitor's interest. To help you plan your next vacation, here are some of the best weekend getaways from Pittsburgh, PA. Pack the bags and get ready for an unforgettable journey.
1. Gettysburg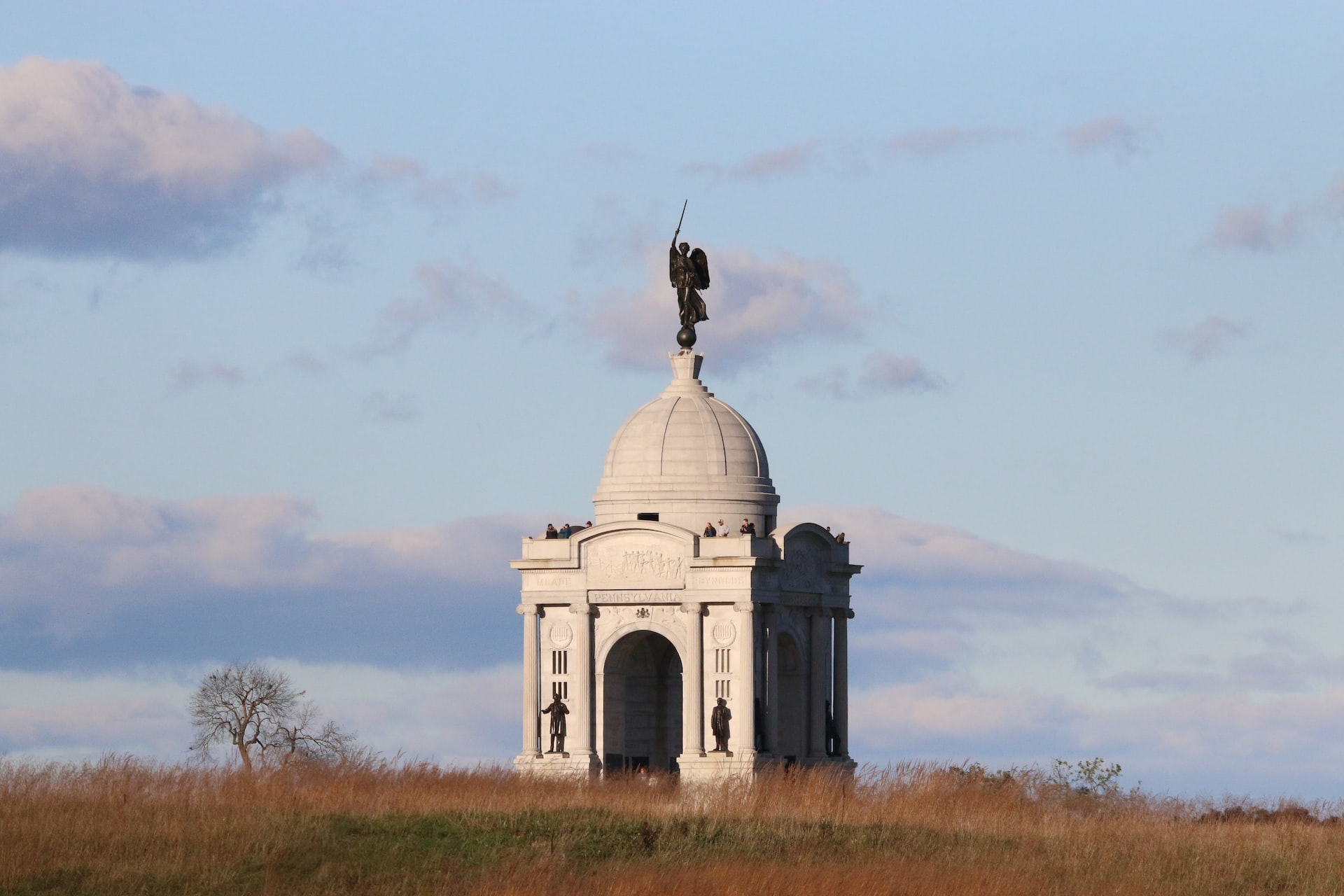 Gettysburg played a central role in the Civil War, and the area takes its history very seriously. You can tour battle sites, take in a detailed reenactment, or explore on your own as you step back in time. Gettysburg is also home to beautiful natural landscapes, so you're bound to get some great photos during your unforgettable weekend getaway. If you're lucky enough, there may even be a Civil War reenactment taking place during your stay. Take a journey back in time to this historic town.
Favorite local spot in Gettysburg: Dobbin House Tavern is the spot to see if a cute place to eat and stay is what you desire. This historic tavern is the oldest home in the state and a must-see attraction in Gettysburg.
Favorite thing to do in Gettysburg: Gettysburg National Military Complex is the site where the infamous battle took place. Be sure to stop here for a tour to see how it all went down.
Where to Stay in Gettysburg
This historic town hosts many wonderful places to find a vacation rental. Stay in historic homes or inns, or choose to stay in a modern hotel, so after all the history lessons are finished you can come back to the 21st century.
2. Somerset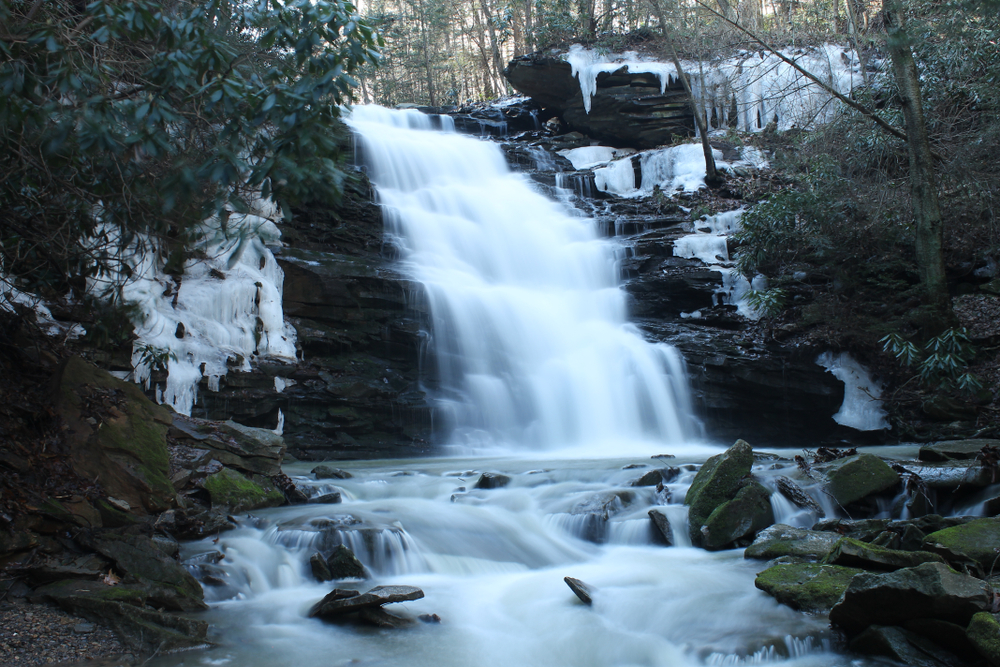 Somerset is nestled right in the middle of the Laurel Highlands, making it a wonderful destination for nature lovers. Pack your hiking boots and explore the area on foot, or bring your bike and enjoy some fresh air on two wheels. Check out the Flight 93 Memorial for a somber and sobering experience. This cute town has many adventures to offer amongst the vast wilderness that surrounds it.
Favorite local spot in Somerset: The Mountain Playhouse is a backwoods-themed and operated theater. With stunning performances held year-round, make sure to stop by for a truly fantastic show.
Favorite thing to do in Somerset: Go skiing at the gorgeous Hidden Valley Resort. With 26 slopes and trails to ski and hike on, this place is perfect for any outdoors enthusiast. It also boasts a gorgeous 4-star hotel.
Where to Stay in Somerset
Somerset is a town well-suited for those that love the outdoors and the styles of lodging that go with it. Explore options ranging from cute cottages and cabins to rental RVs, as well as gorgeous lodge-style hotels.
3. Hershey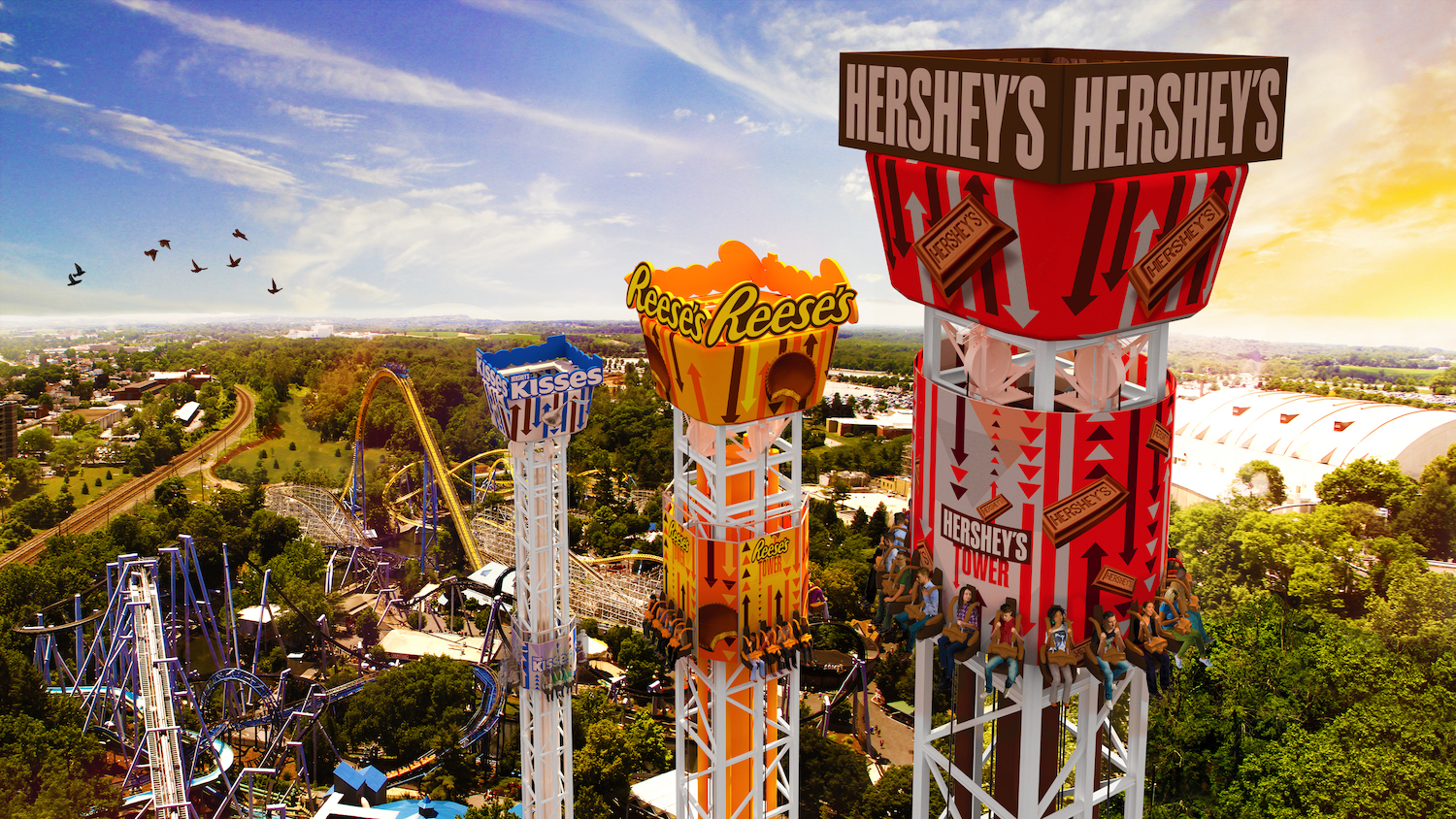 If you have a sweet tooth, or if your kids do, Hershey should be on your vacation bucket list. This town is home to the chocolate company of the same name, so you can enjoy treats galore as you explore. The smell of chocolate is said to permeate the air, giving the whole town a sweet smell. Enjoy some thrills at Hershey Park, or learn about the Hershey story at Hershey's Chocolate World, and take a tour of the town on the Hershey Trolley Works. Get ready to put that sweet tooth to work in this fantastic town.
Favorite local spot in Hershey: Catch a show at the most revered outdoor venue in central Pennsylvania, Hershey Park Stadium. Many world-known acts come through here, and catching a show is an unforgettable experience.
Favorite thing to do in Hershey: Get some thrills at Hershey Park. With a multitude of roller coasters and other attractions, this place is perfect for those looking for excitement among the rolling hills of central PA.
Where to Stay in Hershey
You can find just about any style of vacation rental in this sweet town. Options range from staying in a 5-star hotel, to going camping amongst the trees and the hills. It is easy to find condos, cabins, cottages, and so much more. Hershey is a truly versatile town.
4. Philadelphia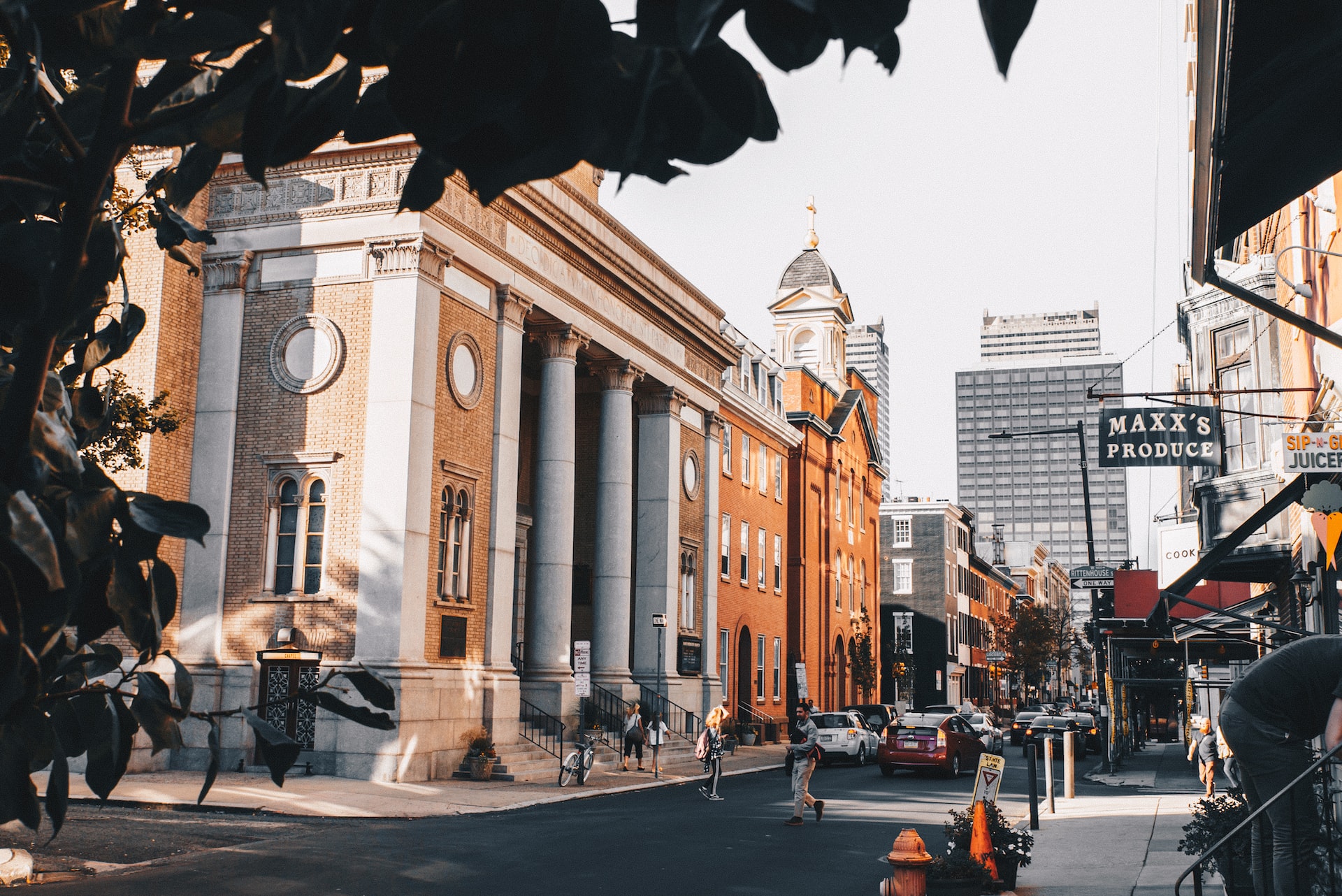 For a taste of city life, mixed with several dashes of history, head over to Philadelphia. This city has the shopping, dining, and nightlife options of a modern metropolis, but it's also packed with unique historical sites. Explore the sights and sounds while enjoying a major cultural hub. Walk in the footsteps of the Founding Fathers on the Historic District trail, which includes stops at the Liberty Bell Center and Independence Hall.
Favorite local spot in Philly: The Philadelphia Museum of Art is a wonderful option for those that are looking to see a variety of exhibits, both permanent and rotating. You can also run up the steps made famous by the Rocky movies.
Favorite thing to do in Philly: Penns Landing is known for being the place that founder of Pennsylvania, William Penn, landed his ship. It is home to a wide variety of fun things to do. Hang in a hammock above the Delaware river, or gaze into the lit trees while lounging in the clean wooded area.
Where to Stay in Philly
Philadelphia is a major city, so most options you'll find include apartments and condos. Accommodations vary in price range depending on what neighborhood you are staying in and what amenities you seek.
5. Lancaster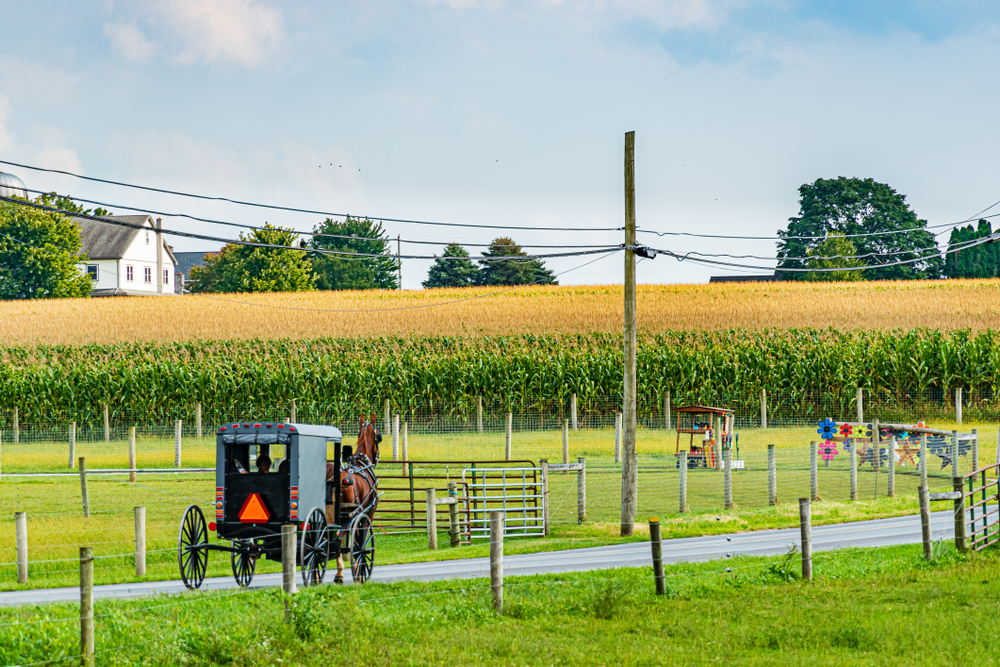 Lancaster is home to a unique culture unlike any other in the country. It's the center of Amish country, which means you will see plenty of people cruising the countryside by horse and buggy. You can also find a wide variety of traditional crafts for sale in local stores. This is an excellent place to try some baked goods and produce from local farms. Electricity is scarce and most families here are self-sustaining. Get a glimpse of this intriguing practice in this gorgeous town.
Favorite local spot in Lancaster: Dutch Wonderland is a fantastic place to visit for families. Filled with family fun and thrills, this park has been called the "Best Amusement Park in Lancaster."
Favorite thing to do in Lancaster: Be sure to stop at John J. Jeffries restaurant for a truly authentic farm-to-table style meal. The mouthwatering menu features delicious local ingredients that are sure to be enjoyed by all.
Where to Stay in Lancaster
Lancaster is a bigger town so there are plenty of hotels that offer modern amenities. However, if you're looking for something a little more rural, there are plenty of cottages off the beaten path that will make you feel as if you are living amongst the Amish.
6. Farmington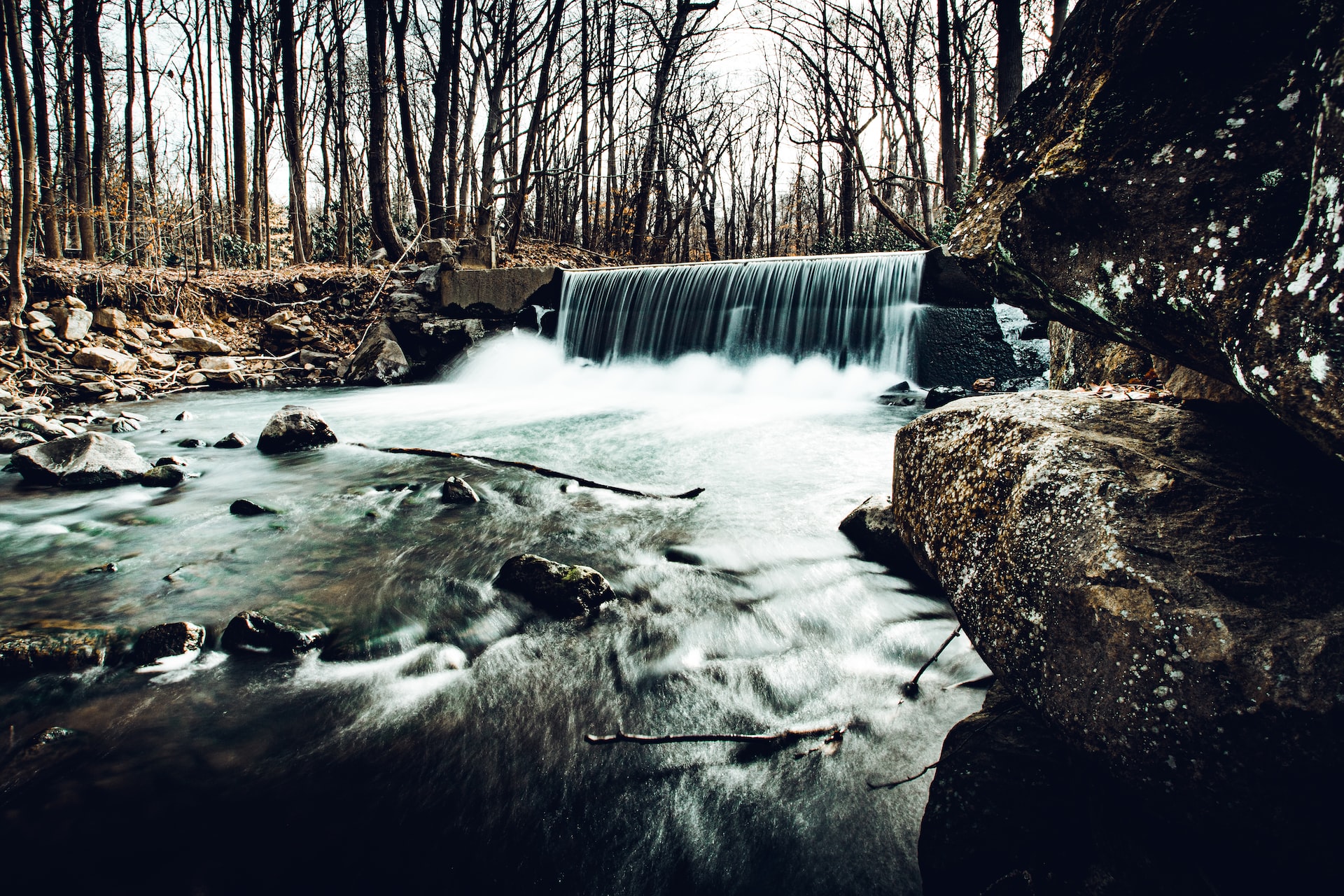 If you want to explore the Laurel Highlands, Farmington makes an excellent base. Book a vacation rental and set off on some unforgettable hikes. This picturesque town offers a fantastic escape from daily life, while offering cute shops and fantastic restaurants. Seven Springs Resort is nearby, which makes this a solid choice for a ski adventure.
Favorite local spot in Farmington: The Laurel Caverns are a mystical escape preceded by a short, lovely hike. Visit this fantastic landmark for a stunning visual display of Mother Nature. Be sure to bring a camera!
Favorite thing to do in Farmington: Visiting the area in the wintertime? Seven Springs Resort has some of the best skiing in the area at some of the most affordable prices. From a ski school to teach the young ones (or newbies!), to delicious restaurants and shopping, this town will satisfy everyone in your group.
Where to Stay in Farmington
Farmington is a small community and with that, most of the lodging options available are small vacation house rentals in beautiful forests. Cabins and cottages are also plentiful here. You can also stay at a resort for a world-class experience.
7. Erie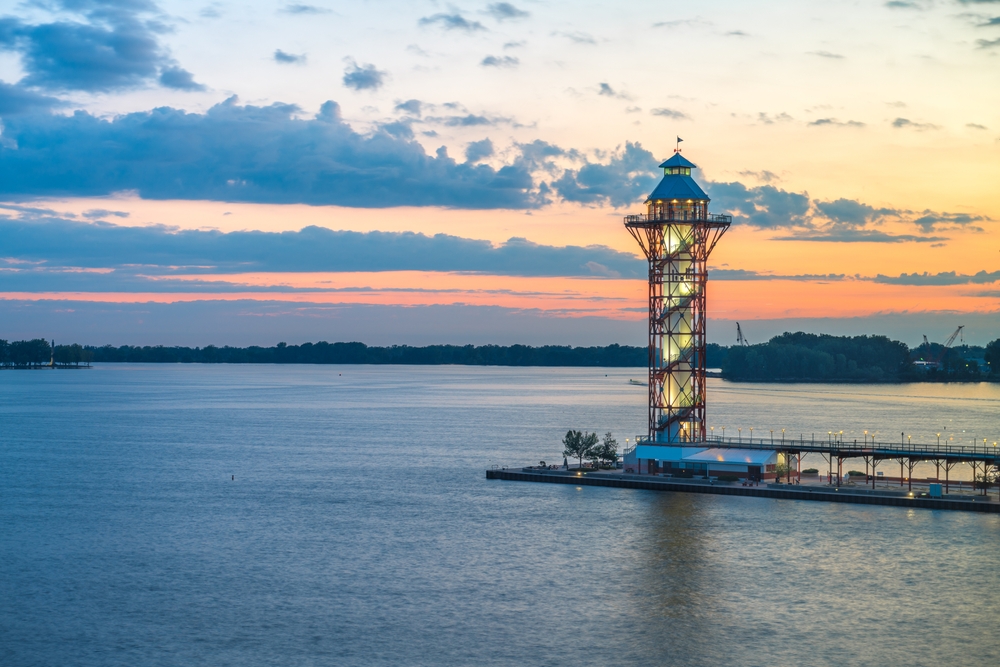 Erie is home to some of the best freshwater beaches in the country, offering lots of swimming, fishing, kayaking, and boating. If you can bear tearing yourself away from the beach, there are also lots of interesting historical sites in the area. Stop by this charming city for a wonderful escape from the daily grind. This unsuspecting town is packed with endless things to do.
Favorite local spot in Erie: Mi Scuzi offers world-class Italian food right in the heart of Erie. Enjoy fantastic meals prepared by expert chefs and staff that will make it seem as if Erie has turned into Italy.
Favorite thing to do in Erie: Visit one of the 12 public beaches on Lake Erie for some relaxation in the sun. These white sand beaches are some of the finest in the country, offering multiple opportunities for excitement and relaxation alike.
Where to Stay in Erie
Historic charming houses are in abundance in this cute town. Couple that with many hotels, beachfront homes, and cabin rentals, and you'll see that Erie is truly a gem where one can find the perfect vacation rental for an affordable price.
8. Jim Thorpe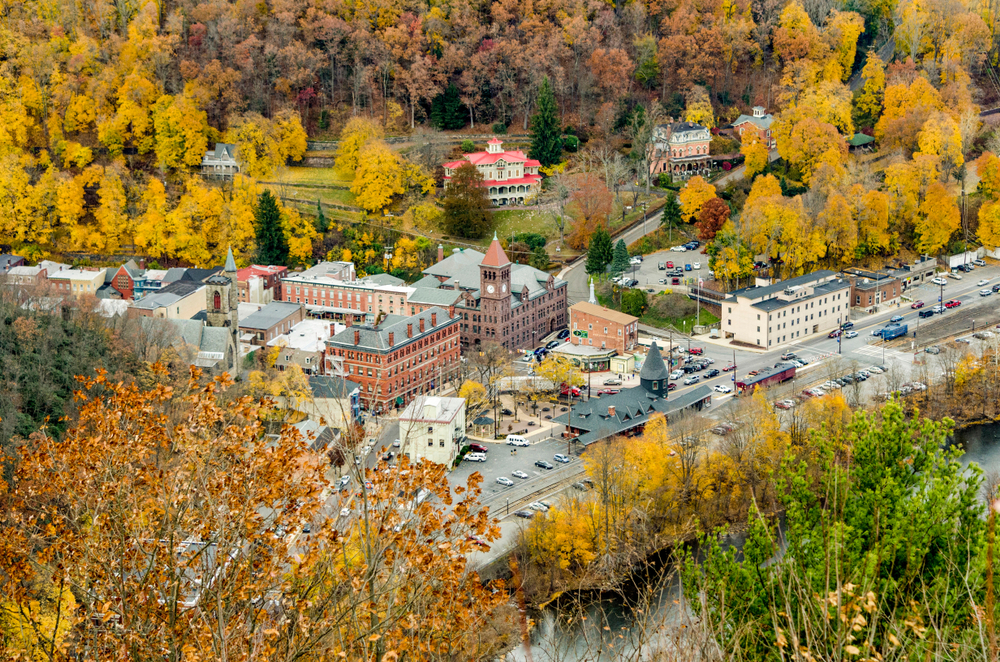 From stunning Victorian mansions to breathtaking natural landscapes, Jim Thorpe has a little bit of everything. This historic town is located in the Poconos Mountains, so you can enjoy sightseeing, biking, hiking, train tours, and more. Pack the hiking boots and camera because the natural beauty of this town is unmatched.
Favorite local spot in Jim Thorpe: The Mauch Chunk Opera House is the best place in town to find a wonderful show to go along with your visit. In-house actors and shows coupled with touring acts are sure to provide a wonderful experience during your trip.
Favorite thing to do in Jim Thorpe: Lehigh Gorge State Park offers stunning, picturesque views of some of the oldest rock formations on Earth. Enjoy one of the beautiful hikes scattered throughout the park, and turn your trip into an outdoor lover's paradise.
Where to Stay in Jim Thorpe
Jim Thorpe is nestled in a more rural area with a cute town center. If coming in the winter, options can include some resort hotels in and around the area. If your trip is during other times of the year, a cute mountainside cottage is the best bet.
9. Wellsboro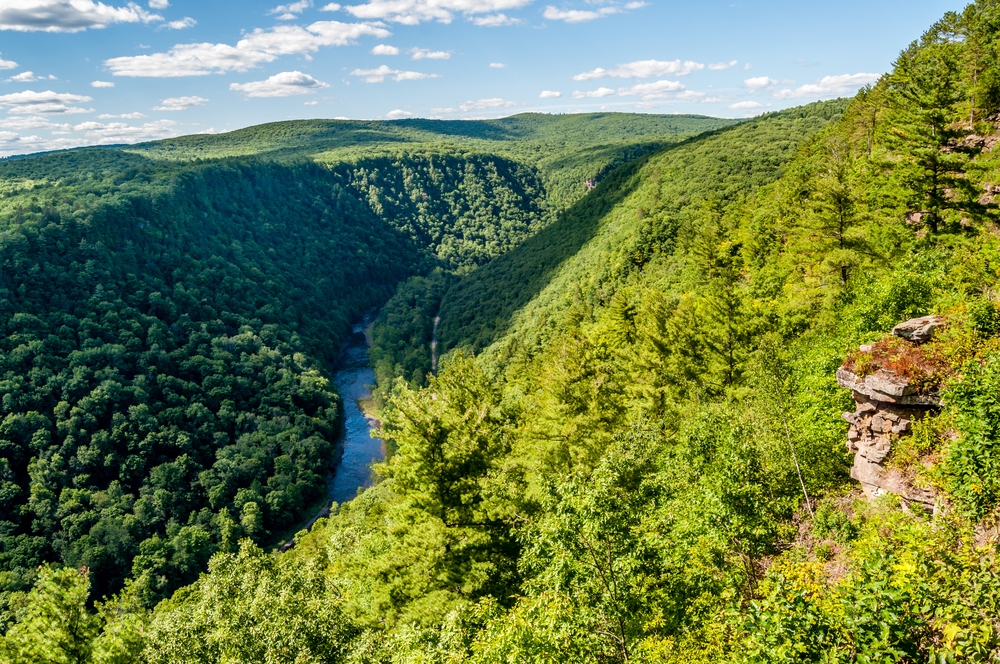 Whether you need some fresh air, or you want to take a step back from city life, Wellsboro is a fantastic place to de-stress over the weekend. Its historical streets give you a glimpse of mid-century charm, and you can also find lots of stately brick buildings. The Pine Creek Gorge is nearby, so you'll have a wealth of hiking, biking, and wildlife-watching options. This cute and charming town is a wonderful place to come either as a solo traveler or with the family.
Favorite local spot in Wellsboro: The Pine Creek Gorge is known as the "Grand Canyon of Pennsylvania." While it's not quite as big, this massive gorge offers breathtaking views. Come here in the fall for an unforgettable experience.
Favorite thing to do in Wellsboro: Hamilton Lake offers a quiet and serene getaway that epitomizes the region. Relax by the water, watch for wildlife, or even bring your fishing gear.
Where to Stay in Wellsboro
Wellsboro is a cute town that is very small and offers beautiful mountain retreats. Choose to stay in a gorgeous cabin or rough it out in the woods at a campsite. This is also a fantastic place to find a bed and breakfast or an inn to make the journey even more authentic.
10. Easton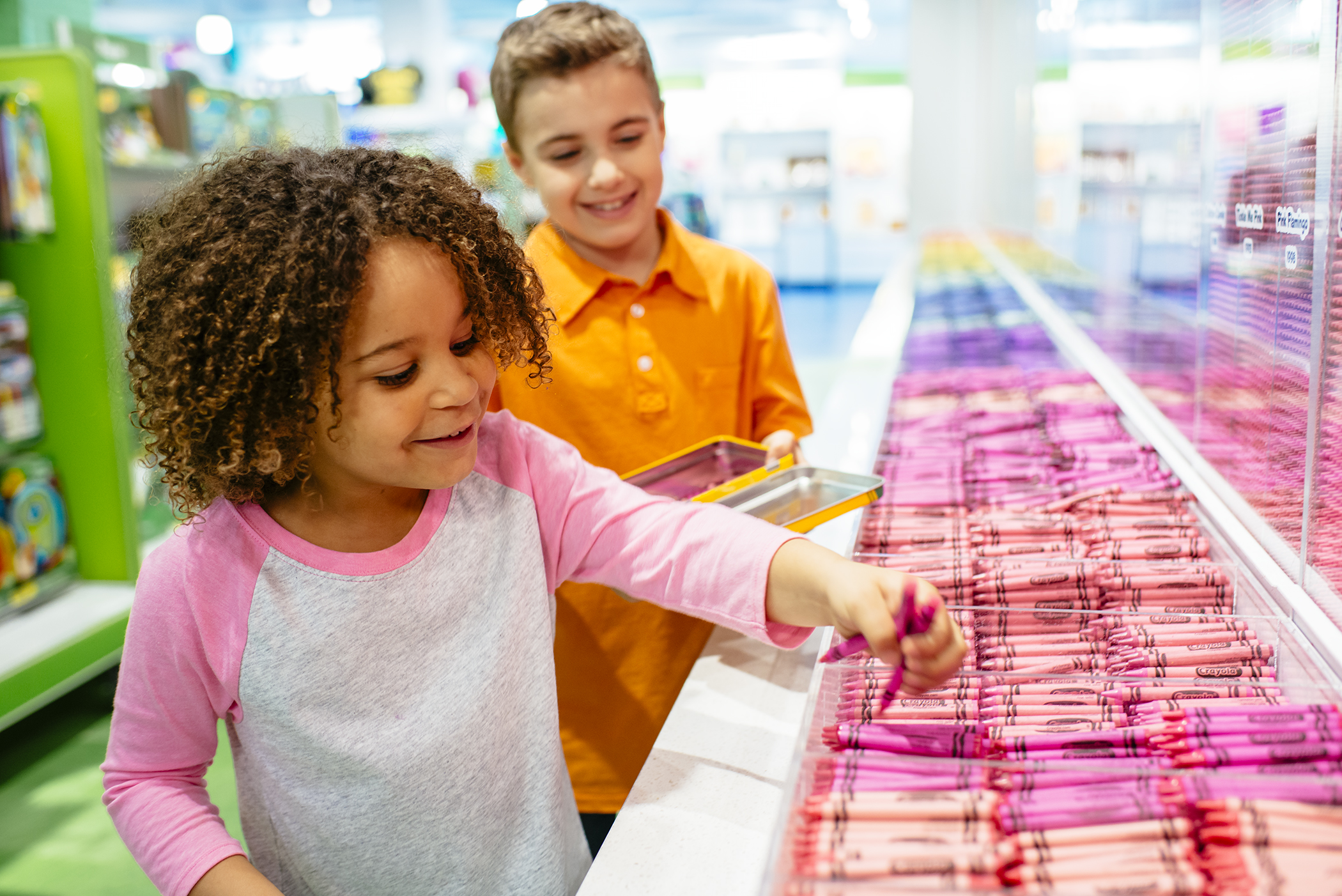 Home to Crayola, Easton offers lots of fun for the whole family. Take the kids to the Crayola Experience, where they can enjoy interactive exhibits and creative activities. When it's time to go back outside, enjoy historical sites and beautiful foliage. This is a perfect family-friendly town that has something to offer everyone, no matter your age. Visit for a memorable time shopping, hiking, and exploring.
Favorite local spot in Easton: Three OAK Steakhouse is known for serving up some of the best cuts of steak in the area. World-class chefs and staff prepare mouthwatering meals for guests at this luxurious restaurant that will have you coming back for more.
Favorite thing to do in Easton: The Crayola Experience is a great option for adults and kids to learn the history of these iconic crayons.
Where to Stay in Easton
Easton is a smaller town but still has plenty of different options with a variety of prices available to make your stay as rugged and woodsy, or as comfortable and luxurious as possible. Choose from wooded cabins to wonderful hotels in this picturesque town.
Enjoy Your Getaway from Pittsburgh
As you can see, there are tons of awesome places to visit within driving distance of Pittsburgh! Yes, some are further than others, but the rich state of Pennsylvania has a lot to offer. Whether it's picking any color you'd like at Crayola Experience or a thrilling roller coaster at the chocolate-themed Hershey Park, there is something for everyone.