Located just 40 minutes away from Traverse City and named one of the most beautiful lakes in the world by National Geographic magazine, Torch Lake is Michigan's second-largest inland lake. Visitors to the area enjoy the clear waters that reach 300-feet deep, soft sand beaches, and the cool temperatures even in the hot summer months. Several other nature areas you can explore close by include Elk Lake, Torch River, Grass River, and Lake Bellaire.
Read on to find great Torch Lake vacation rentals for your next summer adventure!
Cabins Around Torch Lake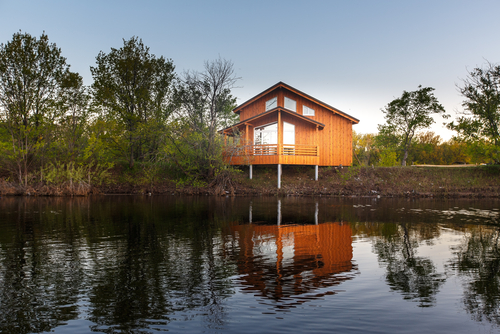 Stretching almost 18 miles in length, Torch Lake has plenty of space for rustic cabins that dot the shoreline. Beginning in the late spring and running through the warmest parts of the summer, cabins are a favorite rental option for Torch Lake visitors. Cabins in the area are reserved almost a year in advance, and most include amenities like efficiency kitchens, mini refrigerators and decks that overlook the surrounding forest or the lake itself. Ideal for small families, most of the cabins sleep four guests comfortably, or pick two cabins to house bigger parties.
Cottages
Designed to handle larger families or to provide more of the comforts of home, Torch Lake vacation rentals include cottages with easy access to boat launches, fishing excursions, and trips to Mackinaw Island. Cottages offer various styles with two, three, or four bedrooms that sleep up to 10 guests. Visitors expecting to explore the Michigan fall foliage are advised to book early to get a great cottage with views of Torch Lake. Amenities include a full kitchen, large yards for barbecues or picnics and private beach access.
Lakefront Manors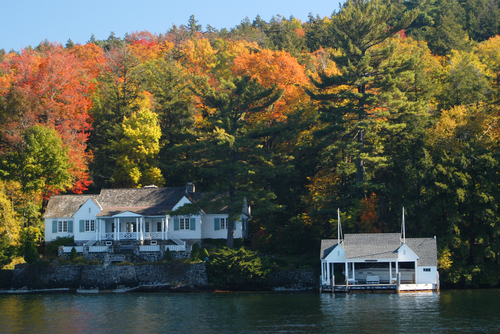 With locations that include access to the south sandbar end of Torch Lake, lakefront manors are suitable for family get-togethers like reunions, weddings, and anniversaries. Sleeping as many as 40 guests, these huge homes include private sandy beaches, boat launches, and easy access to shopping and restaurants. The lakefront manors tend to fill quickly during the summer months, making booking early a must for these properties.
Camping Near Torch Lake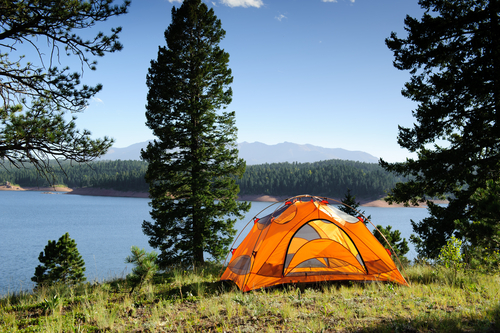 Roughing it is a blast at Torch Lake campgrounds with several different camps to choose from, depending on your camping style. Torch Grove Campground is an RV Park that offers 45 hookup campsites with electricity, water, and sewer access for your RV. The bathrooms are easy to access with five toilets and seven showers, and the campground is within walking distance of the public access points of Torch Lake. Other local campsites include the Barnes Park Campground and Honcho Rest Campground, where you can pitch a tent, lounge around in the picnic areas, and take in beautiful views of the lake.

Rapid City Rentals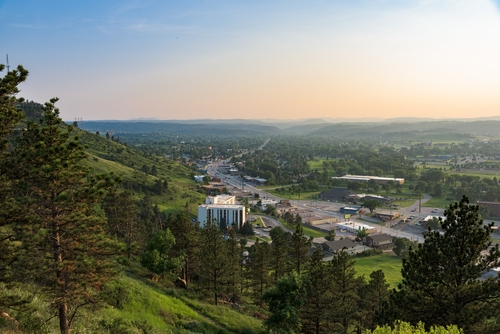 Not far from Torch Lake, Rapid City vacation rentals offer quick access to Torch Lake without the higher cost of actual lakefront properties. Pick a cute two-story cottage within walking distance of Torch Lake and enjoy the natural beauty of northern Michigan. Foxes, turkeys, and deer wander the area, and private porches decorated with hammocks make it simple to relax and appreciate the summer weather.
Whether you're looking for a vacation home near Torch Lake or want to rent an RV and park at a lakeside campsite, VacationRenter has got you covered.