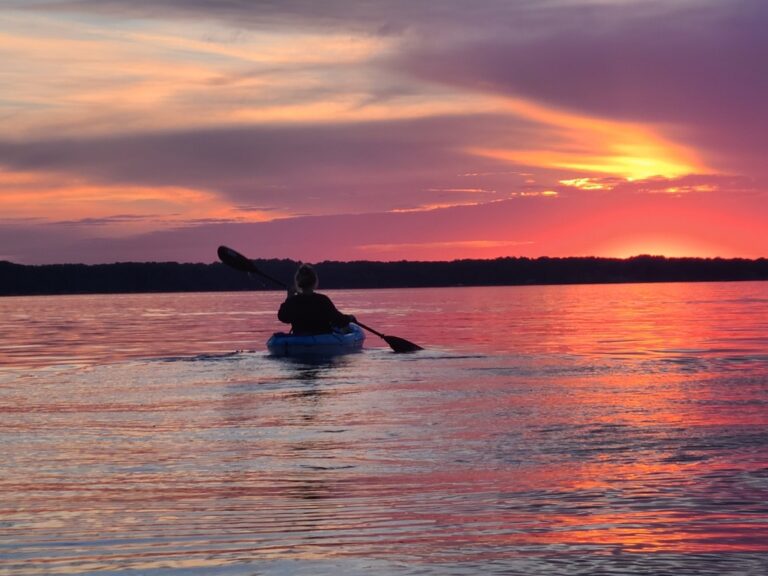 It's not too often you find a tropical paradise in the middle of the U.S. But that's what endears so many visitors to Torch Lake in Michigan's Lower Peninsula. At 19 miles long, it's the state's longest inland lake, situated adjacent to Grand Traverse Bay on the western shores where the Mitten State's pinky would be. If you're visiting and expecting the frothy tempest of Lake Michigan or the silty bottoms of your average waterhole, you're in for a happy surprise. Instead, you'll find turquoise blue water, picture-perfect sandbars, and plenty of ways to relax beside waters reminiscent of the Caribbean, making it one of the best lakes in Michigan. Yes, it's that nice!
Most visitors plan a trip to Torch Lake to unwind on the water. At around 100 feet depth at its deepest, people come here to find some watery real estate to drop a line — or let loose on jet skis, motorboats, innertubes, or paddleboards. Luckily, there are so many ways to enjoy this lakeside retreat, we made sure to detail them for you below.
Things to Do at Torch Lake
Torch Lake is part of the Elk River Watershed, an interconnected chain of lakes and rivers totaling 75 miles of waterways that eventually empty into Lake Michigan. Such an expansive area provides untold things to do and see — not to mention places to stay, especially if you're interested in camping or renting a lakefront home nestled between evergreen trees.
Camping at Torch Lake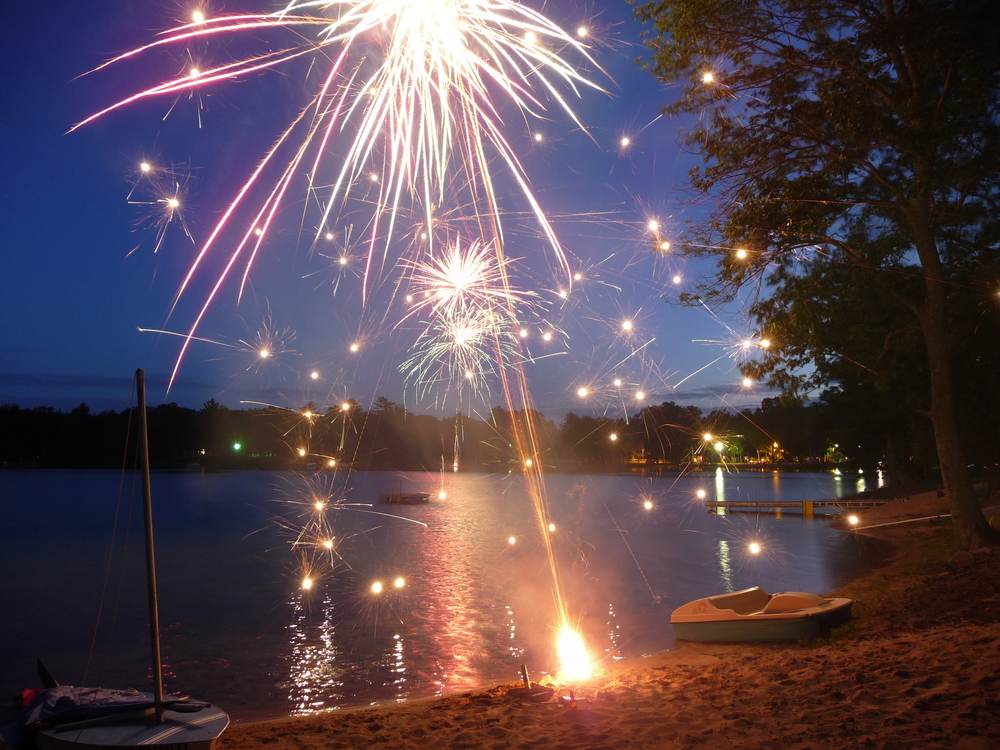 Whether you pitch a tent for one night or for your entire stay, camping in Torch Lake can be a fun way to experience the woods. Late spring to early fall is generally the best time to go camping in Michigan, as its northern climes can make the nights fairly chilly in the colder seasons. If you're looking for the warmest lake water temperature, you'll want to make sure you plan a trip in August or September.
Glamping at Torch Lake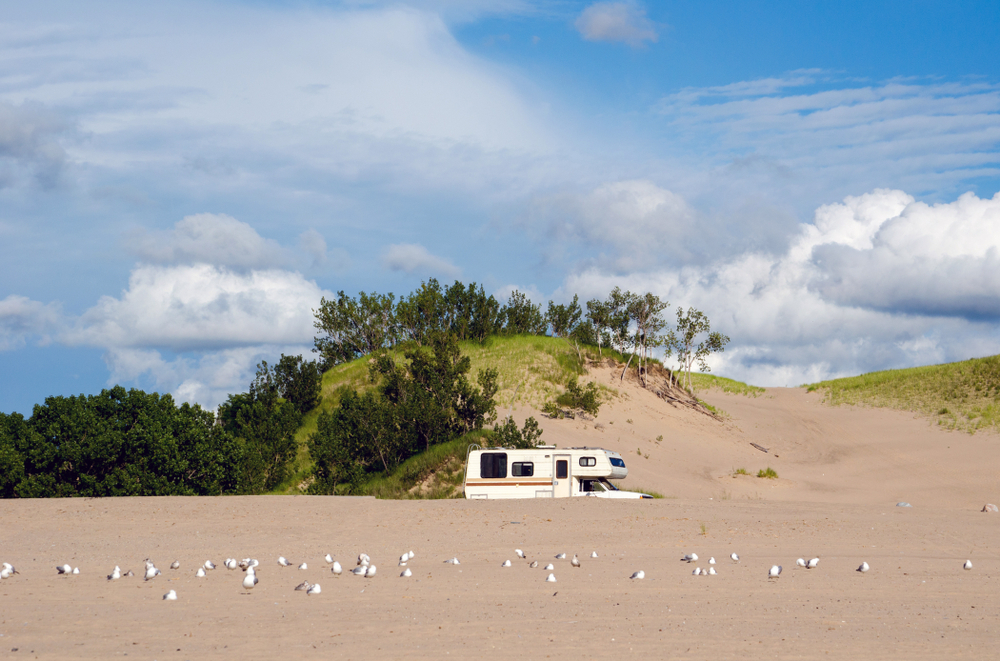 Making s'mores around the campfire is a fun adventure, but if you want a few more creature comforts, consider glamping instead. Choose from cozy RV rentals, cabins with waterfront views, and campsites with a few more upscale amenities. Glamping can be the perfect option for those traveling as a family, as you'll still be able to experience Mother Nature in all her glory.
Horseback Riding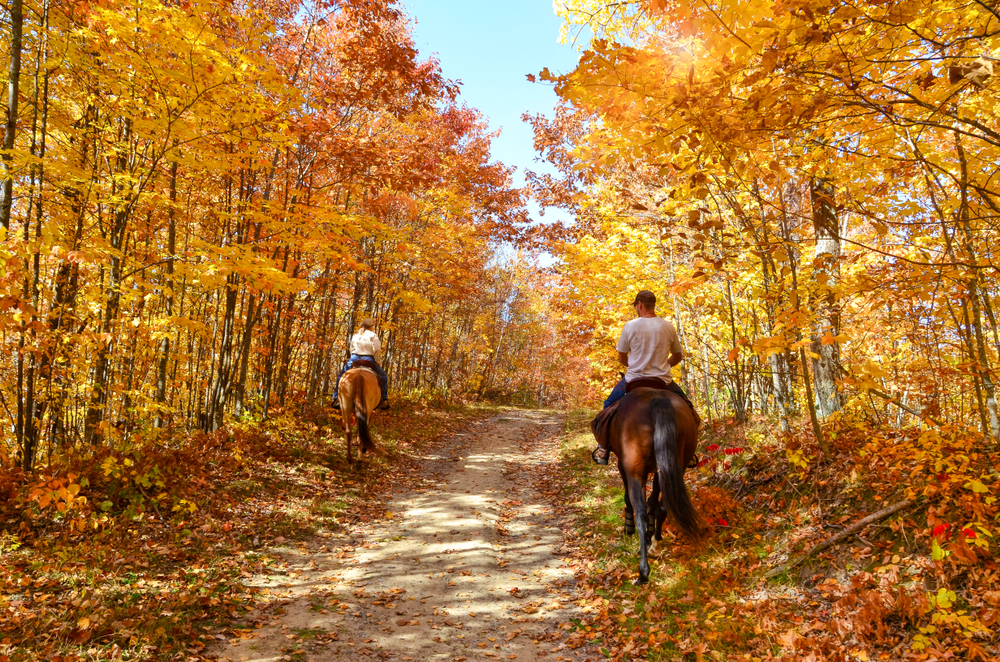 The northwest part of the state is rich with lush forests, rolling hills, and meadows full of colorful wildflowers. So why not take it all in on a meandering horseback ride? Michigan has more than 1,000 miles of state-designated trails open to equestrian riders, and there are plenty of farms in the area that offer lessons and guides within driving distance such as Maple Ridge Stables and Outrider Horseback Riding.
Rent a Boat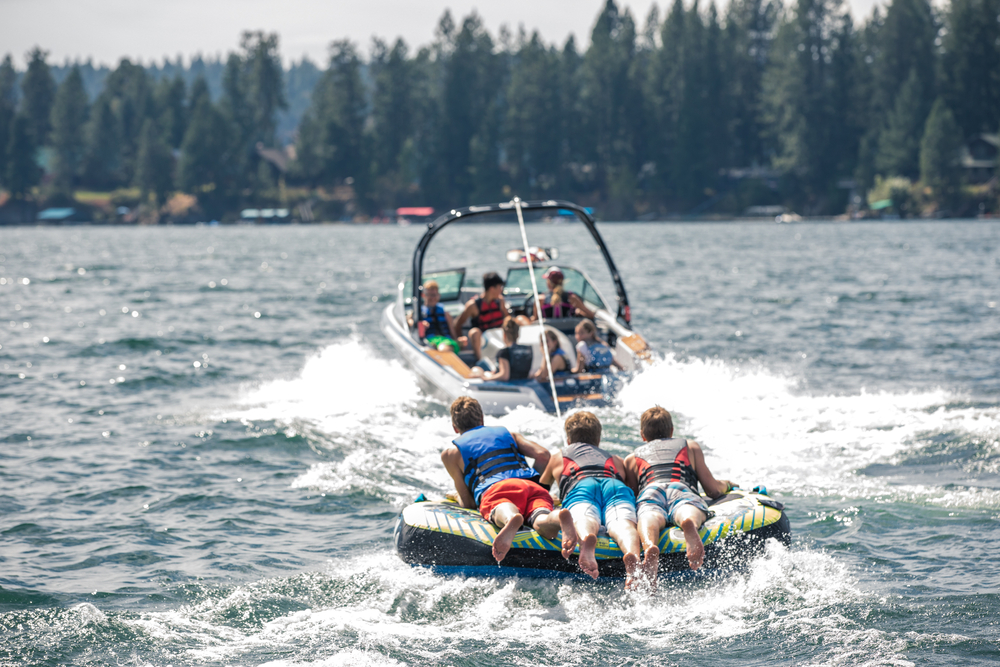 If you want to get the most out of your stay, you'll need access to a boat. There are places to rent vessels of all types and sizes if you don't have your own. Dockside Watersports has it covered — from jet skis to pontoon rentals, this place has it all. Most watersport providers will have all the necessary assorted safety gear available onsite, so there's no need to worry about what to bring — other than that initial excitement of getting out on the water.
Beaches on Torch Lake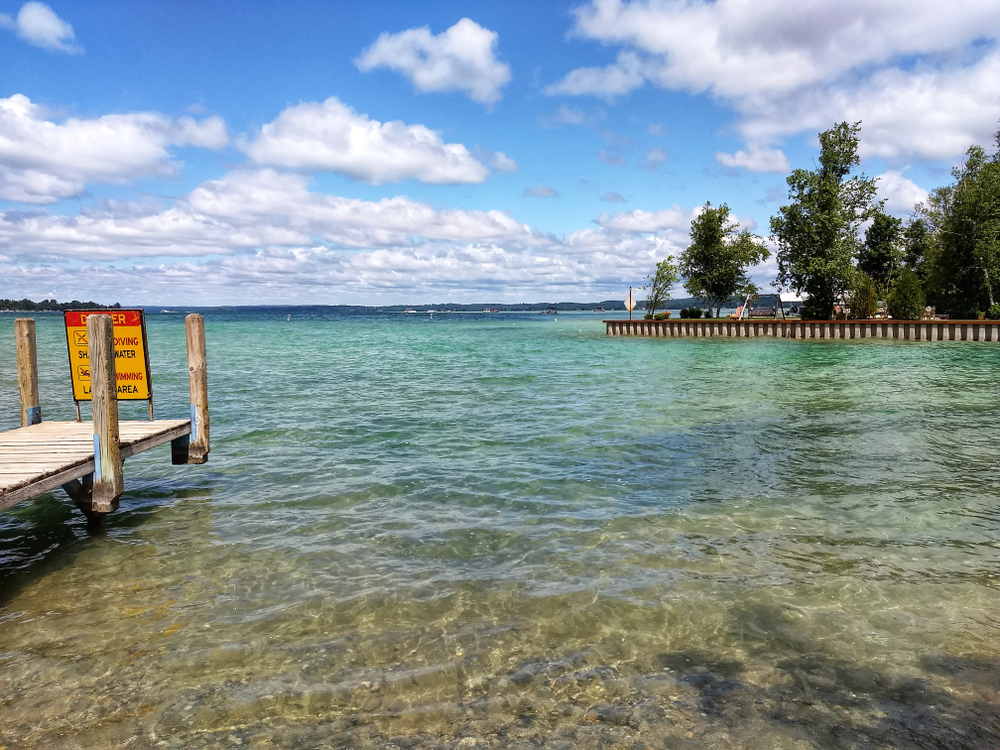 Only a few of the lake beaches are open to the public, so make sure you know the best spots. The beach at Alden is one place to try if you want to swim and sunbathe, and it's a lovely spot for watching the sunset. Torch Lake Township Day Park also has a public access beach, which is the perfect place to lay out a blanket and revel in the summer sun.
Picnic on the Beach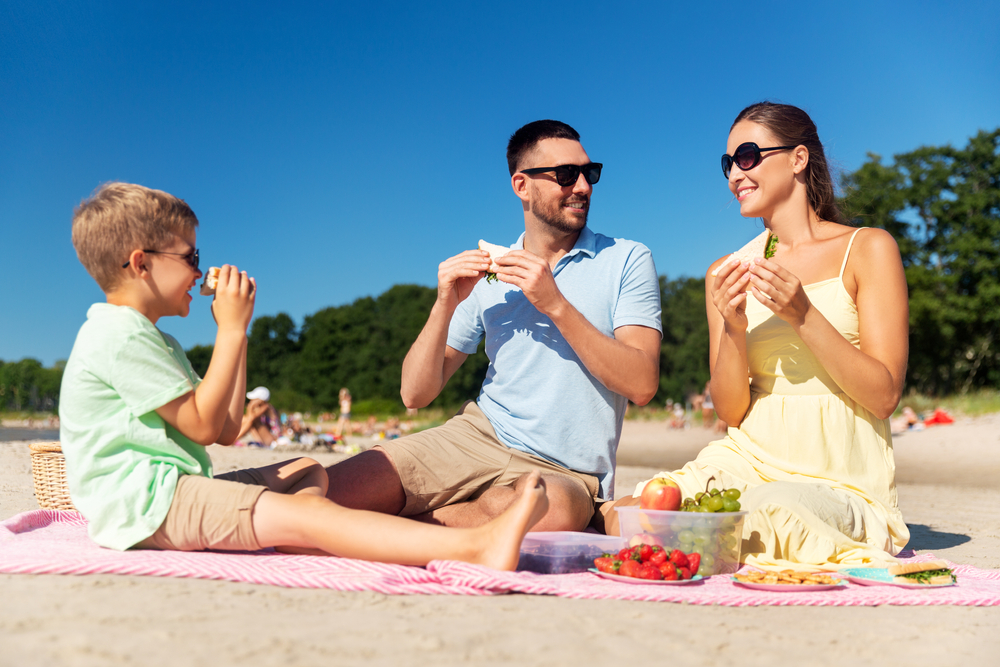 Torch Lake is the perfect place for a picnic. If you don't want to fire up the grill or head to a nearby town for lunch, pack up your own fixings and head to the beach at William K. Good Day Park. As well as a public access beach, there are numerous pavilions and picnic tables that make outdoor dining here a delight.
Action on the South End
The south end of the lake is a well-known tourist hot spot thanks to a two-mile sandbar that looks right out of a tropical postcard. During the hottest summer months, boats raft up here numbering in the hundreds, and it can turn into quite the party. If you can get your hands on a boat rental, this festive atmosphere is definitely worth experiencing.
Are big crowds not your thing? Then make sure to head to the north end for an all-around quieter experience.
Check out the Floating Burger Bar
Wherever crowds gather, you can make sure clever entrepreneurs will follow. It just so happens that at Torch Lake, the crowds are mostly on the water. That's why on busy days at the sandbar you'll find Dave's Burger Barge serving fast food to revelers. Stop by for a mouthwatering burger while enjoying a day out on the water.
Pro Traveler Tip: Don't be fooled thinking this is just another tacky tourist attraction. These burgers are absolutely to die for, and are reasonably priced — so it's sure to keep both your belly and your wallet happy and full.
Enjoy a Little Fishing
Looking to wet a line? Torch Lake is home to a cornucopia of species, including smallmouth bass, rainbow trout, brown trout, lake trout, steelhead, rock bass, yellow perch, Atlantic salmon, muskie, and northern pike. Dangle your line for long enough, and you may get a record-setting bite. Left your own bait and tackle at home? There are plenty of local places to rent some gear, such as Butch's and the Riverside Marina. They have everything an itinerant fisherman would need.
When to Visit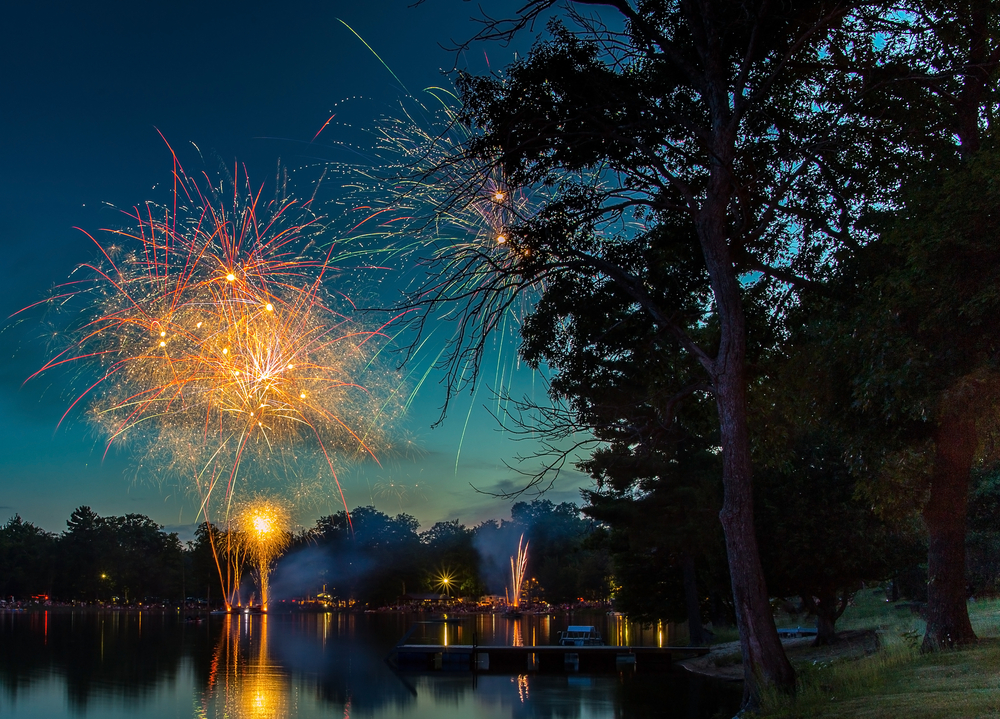 On Independence Day, the south end of the lake becomes the stage for a massive fireworks display. Rent a boat and watch all the action from the water for a truly memorable experience. With plenty of other events taking place all summer long, be sure to check the calendar to choose which week in June, July, or August is best to go.
Where to Stay on Torch Lake
Though it may seem far from civilization, Torch Lake is actually close to a number of lakefront communities: from the town that shares its name, to Alden, Bellaire, and Elk Rapids. The largest municipality under an hour's drive away is Traverse City, which is where you'll find the Cherry Capital Airport and a number of restaurants and breweries to explore.
Torch Lake Will Make the Sparks Fly
Torch Lake is the kind of place that offers a multitude of unmatched sights and attractions found nowhere else in Michigan. Whether it's spending a day out on the water or grilling up dockside, there is an exciting experience to be had for every visitor. Catch some sun during the day and gaze up at the stars at night in this exciting little piece of the state.