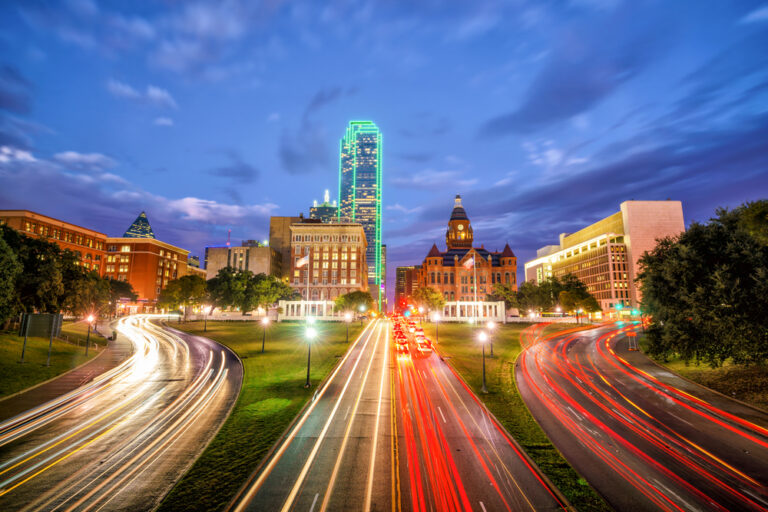 Look no further than Dallas, TX, if you want to plan a trip that's all about love and romance. Whether you prefer to take to the waterways or eat a luxurious meal while enjoying a view of the city's nighttime skyline, there are plenty of options to suit your style as a couple. Booking a vacation rental in this major Texas city is just as easy as finding many romantic things to do. Check out our lovely recommendations for this charming city.
Dallas Evening Skyline
Drive time from Downtown Dallas: 5 to 15 minutes
Taking in the view of the city's skyline at night sets the mood for a romantic evening. Several places outside the city offer panoramic views of the night lights. Consider spots like Trinity Overlook Park or the Ronald Kirk Pedestrian Bridge at the Continental Bridge Gateway Plaza West. Take a gaze at the structural beauty of this action packed place.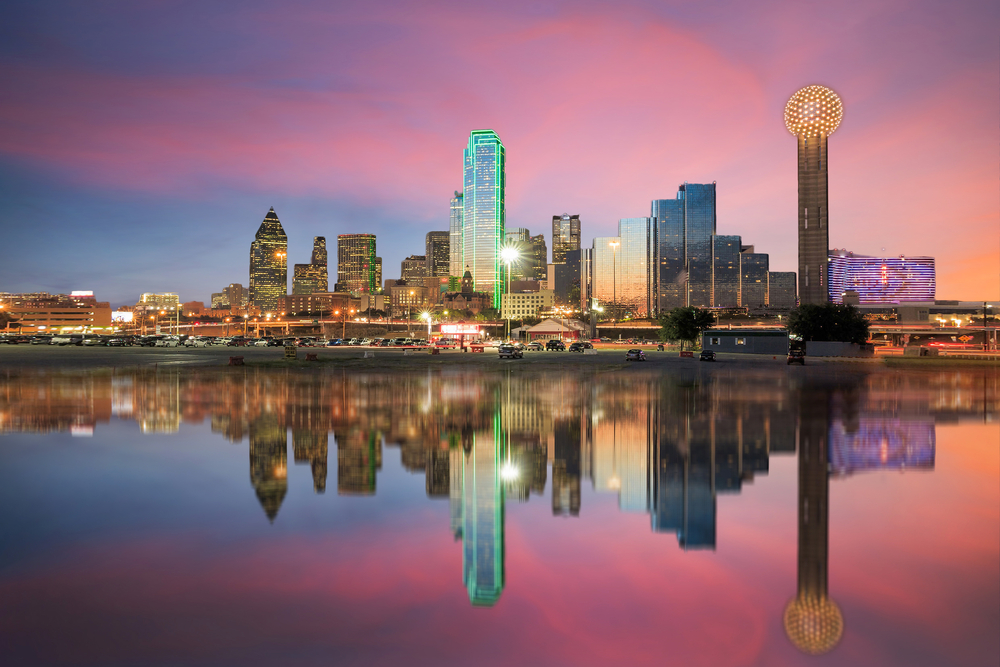 GeO-Deck – Reunion Tower – Downtown Dallas
Drive time from Downtown Dallas: 5 minutes
See the city from a bird's-eye view. An incredibly romantic activity in Dallas could be riding the elevator up to the GeO-Deck of Reunion Tower for a great view of the skyline during daytime. The viewing deck sits 470 feet above the city creating an expansive perspective of the area.
Capture some memorable photos of you and your partner with the city behind you. Plus, there's a cafe, bar and express dining area that provide places to sit down and enjoy a cozy meal or drinks while enjoying the sights.
Texas Horse Park – Trinity River Corridor
Drive time from Downtown Dallas: 20 minutes
Saddle up for a romantic ride at the 302-acre Texas Horse Park. Catch a glimpse of how life in Texas looked for early settlers, and enjoy getting away from life in the big city. If you've never been riding before — or need to refresh your skills before heading out on the trails — the park offers a class on riding followed by an hour-long ride.
Dallas Arboretum and Botanical Garden – White Rock Lake
Drive time from Downtown Dallas: 15 minutes
Meander hand-in-hand with your love along the pathways of this 66-acre natural estate. Experience the vibrant colors, peaceful fountains and the shore of White Rock Lake providing a lovely landscape for any date. These gorgeous gardens are highly sought after as a venue for weddings and events. The space consists of 11 garden displays that offer unique views of rare plants and flowers. This site is open year-round, and it's offerings change with the seasons.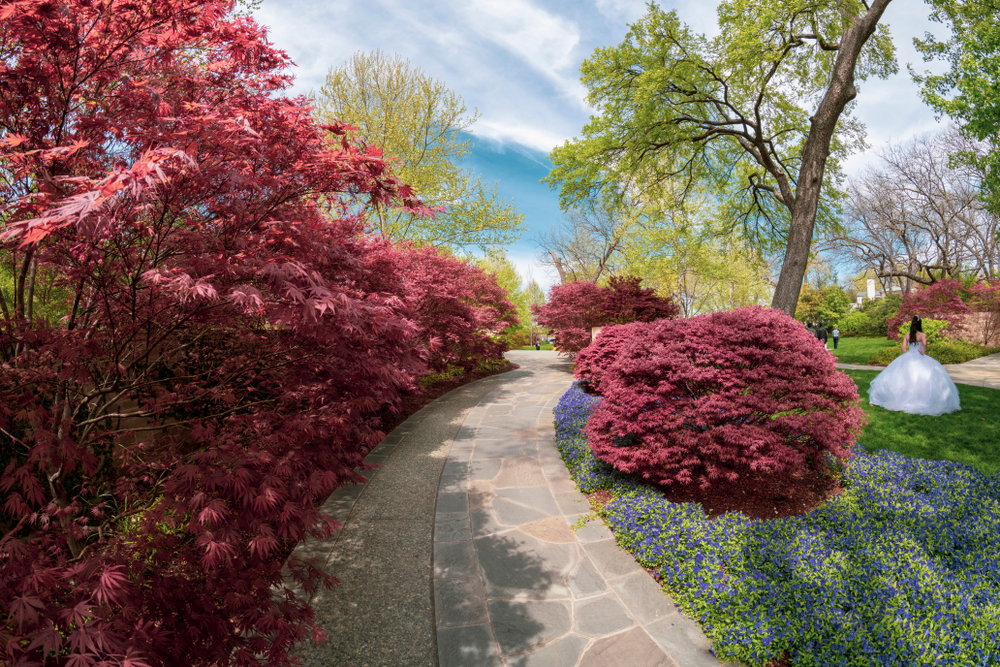 Take a Gondola Ride – Mandalay Canal – Irving
Drive time from Downtown Dallas: 15 minutes
Enjoy playful kisses under bridges and the strains of romantic music played by gondoliers without taking a trip to Venice when you and your loved one hop on one of the gondolas at Lake Carolyn and the Mandalay Canal. Guests are served chocolates and sparkling cider or Italian sparkling water to enhance the dreamy mood during the ride.
Take Your Date Ice Skating
Drive time from Downtown Dallas: 50 minutes
Romance at its finest. Hold your date's hand as you skate around on the same ice that the Dallas Stars play on. The Richardson Stars Center offers public skating throughout the year, and even adds an outdoor rink in the wintertime. This makes for a very affordable and memorable date option. Don't worry if you don't have your own skates, rentals in all sizes are readily available.
Take a Stroll Through Sundance Square
Drive time from downtown Dallas: 30 minutes
Right in the heart of Fort Worth, Sundance Square is a lively epicenter of fine dining, beautiful architecture, and exciting events. Spend some time with your date watching The Water Gardens in the plaza, then munch on some gourmet cowboy cooking at Reata, before catching a comedy show at Hyena's Comedy Nightclub. If you're looking for an excuse to get a little closer to your date, you can always go dancing at Scat Jazz Lounge.
See the Dallas Symphony Orchestra
Drive time from Downtown Dallas: 5 minutes
Nothing is more romantic than a night at the Symphony! The DSO will serenade you and your partner by setting the perfect mood for your romantic evening. With frequent performances throughout the year, featuring a wide variety of classical and contemporary composers, you'll have no trouble finding the perfect show for you and your lover.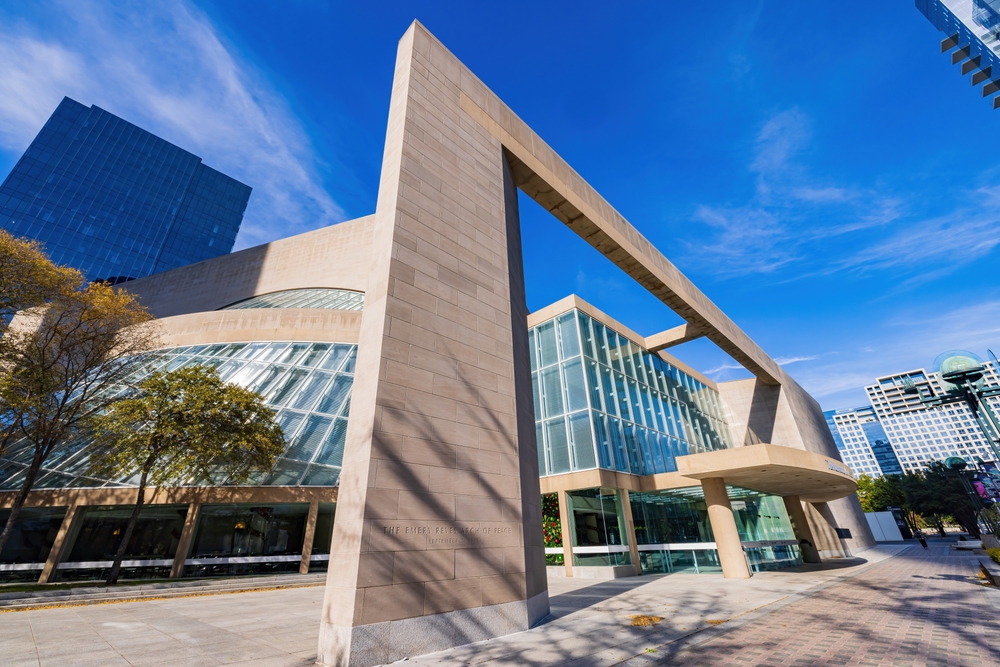 Check Out Fair Park
Drive time from downtown Dallas: 10 minutes
Everyone knows that a State Fair is a classic date venue, but even after the fair season is over, Fair Park has many options for the perfect date activities. Home to one of the largest collections of 1930's Art Deco, you can spend some time appreciating some historical art pieces. Then, why not take your date to see a musical theatre performance at historic Music Hall. This venue offers a variety of musicals throughout the year, so check out what's playing and get your tickets now!
Enjoy a Wine Tasting
Drive time from downtown Dallas: 15 minutes
What better way to set the mood than some fine wine and tasty nosh? Veritas Wine Room, an award winning vino-pub, is the perfect place for you and your date to relax and really get to know each other. The establishment has an extensive list of wines, available by the glass or bottle, as well as a great selection of beer and cider that pair perfectly with a customizable charcuterie board. Do a little research on the wine list ahead of time to impress your date with your knowledge!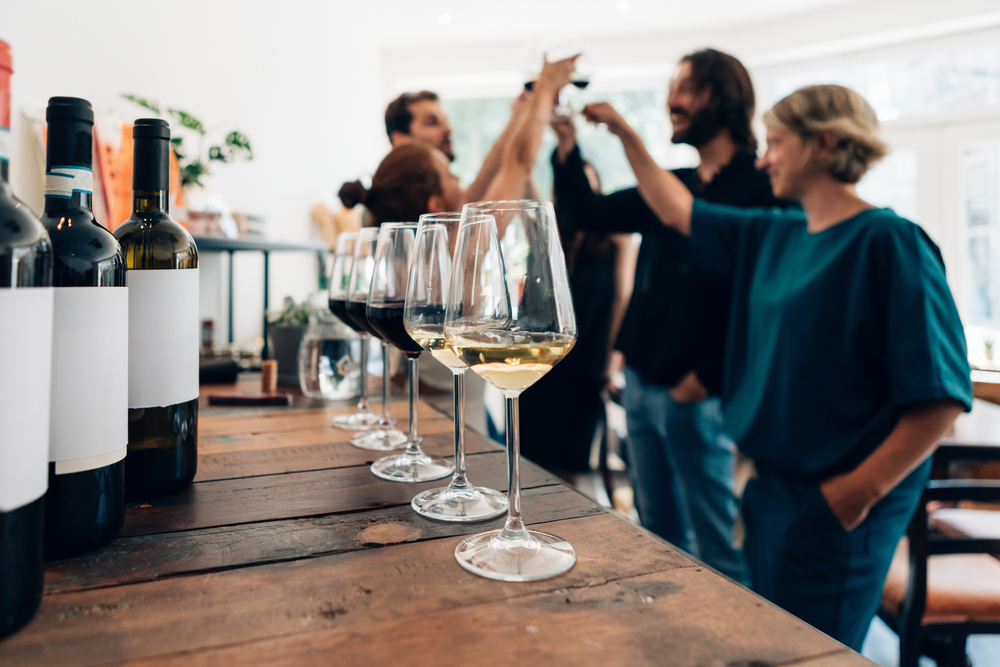 Impress Your Date in Dallas
Dallas truly is a city made for lovers. Renowned worldwide for its cultural activities and unique architecture, it's so easy to fill your evening with romantic activities that will make the perfect date. With this list in hand, your partner will be thoroughly impressed from start to finish. You're all set to enjoy your romantic evening in Dallas.