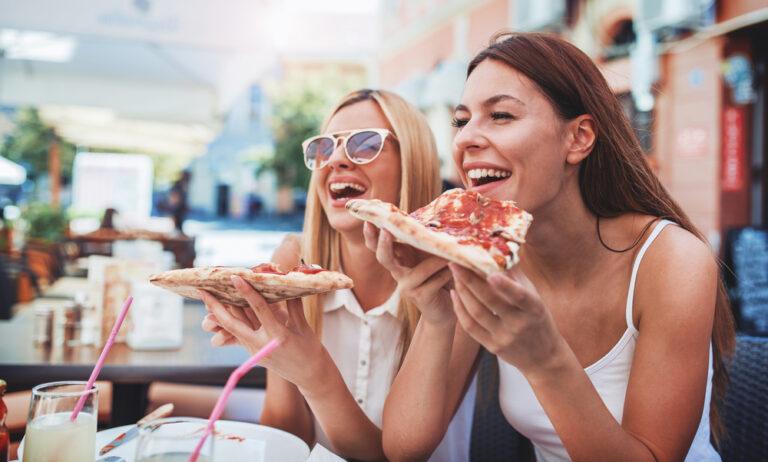 Headed to Los Angeles? As one of the major cultural melting pots in the United States, the City of Angels is known to have some of the country's best cuisine. So instead of eating at just another national chain while you're in town, we strongly suggest satiating your hunger at some of the many local eateries.
In such a large city with so many dining establishments, it can be tricky to know where to start. We've put together a list of the top restaurants in L.A. and organized it by cuisine to help you find whatever you're currently craving. Continue reading our L.A. food guide for the inside scoop on some of the best restaurants and food trucks that Los Angeles has to offer.
Warning: Consuming this content may result in increased appetite and the desire to immediately visit Los Angeles to get a taste of the delicious dishes described below.
American Cuisine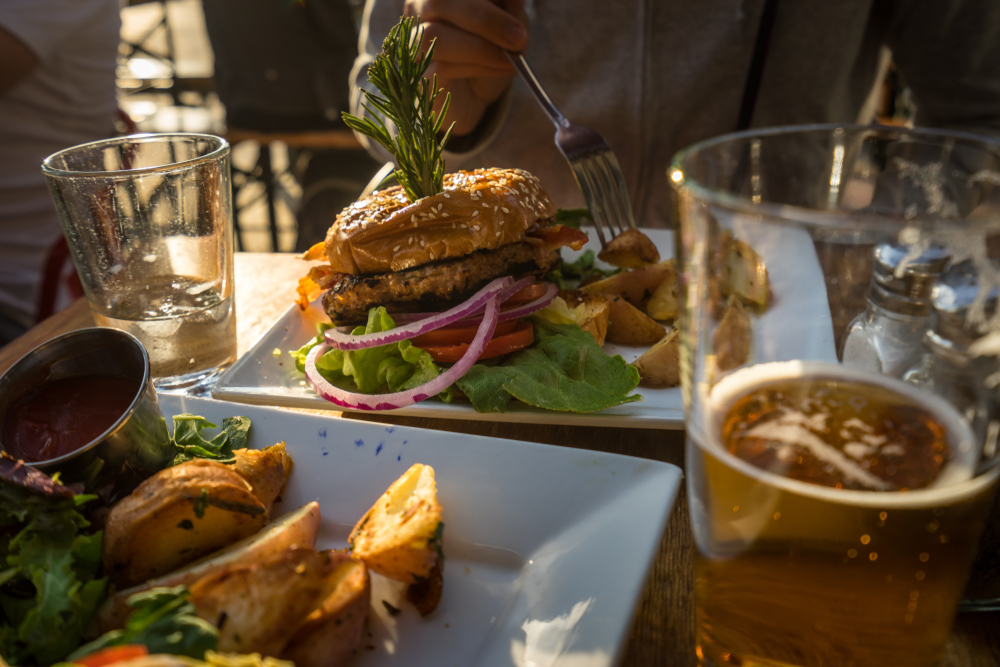 Los Angeles is one of the world's cultural meeting points and many restaurants in the area use that global combination of flavors, foods, and styles to their advantage. If you're in search of American cuisine with a twist, rest assured that you'll find an abundance of innovative pub favorites across the city.
Blasteran ($$)
Blasteran is Indonesian slang for melting pot — an apt description of the Beverly Hills establishment's fusion of American and Asian cuisines. While Blasteran's menu is on the pricier side, locals praise their warm pub atmosphere, sizable portions, and subtle flavors. Blasteran is open for brunch, lunch, and dinner, so you can enjoy their offerings all day long.
Recommended Dish: The Wagyu Beef Burger is covered in remoulade, gruyere, arugula, and parmesan crisps stacked on a towering brioche. For the adventurous foodie, the Wasabi Salt Fries offer an added kick.
Granville ($$)
If you're looking for locally-sourced ingredients and a tasteful ambience, a stop at Granville will not disappoint. With locations in Pasadena, Burbank, West Hollywood, and Studio City, you're never too far away from the comforting environment of a Granville restaurant. Granville's menu offers handcrafted burgers, sandwiches, and pasta for every traveler's budget. Not to mention, their exceptional table service is sure to delight.
Recommended Dish: Choose the Ahi Filet consisting of sashimi-grade sesame-crusted ahi served with soba noodles, ponzu, and wasabi aioli. Pair it with a Medicina martini and be sure to leave space for dessert!
Running Goose ($$)
Don't let Running Goose's simple exterior fool you. The Hollywood restaurant's globally-inspired fare will introduce you to a true taste of Los Angeles. Open for brunch, lunch, and dinner, their variety of small plates and entrées is inspiring, as is the care with which they present your meal. Although their prices are moderate-to-expensive, you'll find the food, service, and atmosphere worth every penny.
Recommended Dish: Try the Braised Short Rib served with chipotle adobado, plantain dumplings, pickled onions, garden herbs, and queso seco!
Italian Cuisine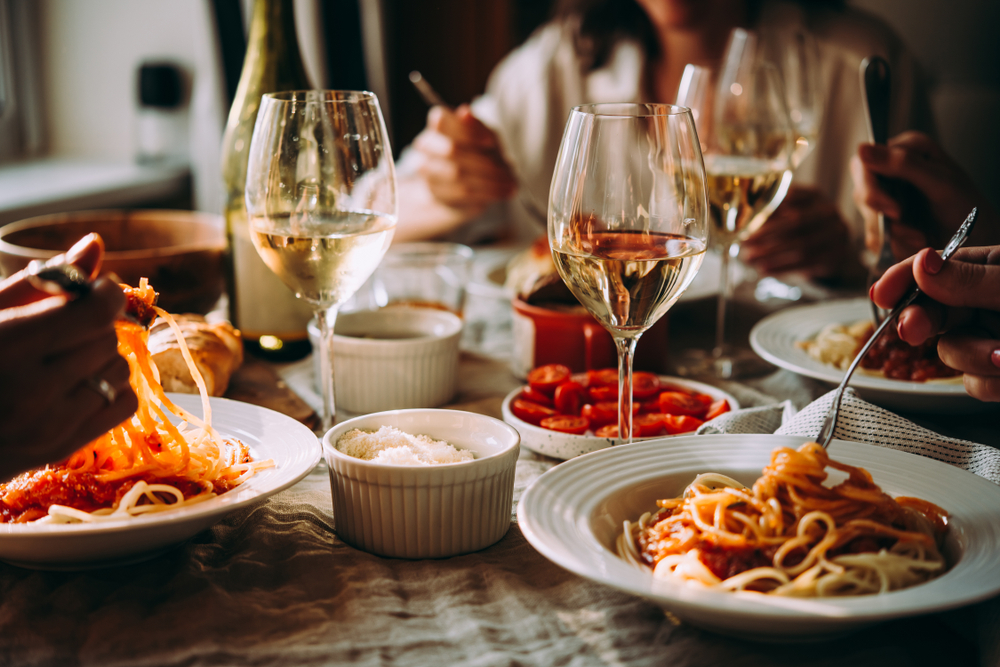 Italian restaurants in L.A. feature some of the nation's most acclaimed chefs and dining establishments. While you'll find countless excellent choices across Los Angeles, we want to feature two eateries whose vision for what's possible in Italian cuisine stand above the rest.
L'Antica Pizzeria Da Michele ($$$)
We highly suggest that you put the nationally acclaimed L'Antica Pizzeria at the top of your must-see list. The restaurant itself is beautiful, the menu is extensive, and each entrée's simplicity and freshness will redefine what you believe is possible in pizza and authentic Italian meals. Just be prepared to shell out some cash as perfection doesn't come cheap, especially in the City of Angels.
Recommended Dish: The brick-fired Caserta Pizza serves as a great starting point, bringing together semi-soft fior di latte and hard pecorino cheeses, topped with basil, rapini, Italian sausage, and Calabrian chili for a spicy kick.
Maccheroni Republic ($$)
For families in search of reasonable prices or couples seeking a fun date night, Maccheroni Republic's classic trattoria offers ample opportunities to smile. The wood-paneled restaurant balances a warm, romantic atmosphere with a casual vibe that attracts Los Angeles locals at all times of the day. Maccheroni Republic's menu also features more than fifteen delicious pasta dishes that will keep you coming back for more.
Recommended Dish: The Agnolotti Di Ossobuco is made up of a volcanic high-mountain agnolotti filled with ossobuco, charred marrow, vegetable salsa verde, and balsamic. Did we mention it's handmade pasta?
Korean Cuisine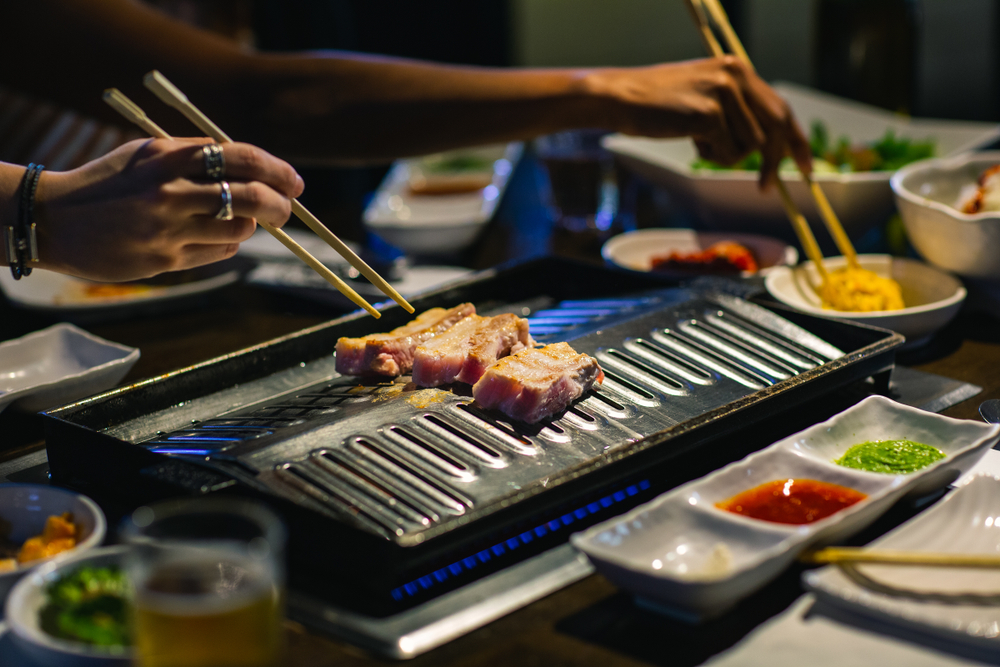 Los Angeles is perfectly suited to exhibit the fascinating complexity of fermentations, spices, and proteins associated with traditional Korean food. Home to one of the United States' largest Korean communities, Los Angeles County and Koreatown chefs serve up unbelievable favorites like Korean BBQ while continuing the country's tradition of culinary innovation.
Kogi Taqueria Truck ($)
The iconic food truck that inspired director Jon Favreau's film Chef now serves its Korean-Tex Mex fusion across Los Angeles. True to Kogi Taqueria's food truck culture, you'll have to check Kogi's menu daily to find out where they're serving up their delicious dishes. So whether you're in Sherman Oaks, Silver Lake, or Santa Monica, you might just find this famous food truck in your neck of the woods.
Recommended Dish: The Kogi Sliders are a fan-favorite blend of short rib, sesame mayo, cheese, salsa roja, and a cabbage-romaine slaw tossed in a chili soy vinaigrette on toasted buns.
Chosun Galbee ($$$)
As one of Los Angeles' longest-running Korean BBQ restaurants, Chosun Galbee serves up some of the area's best barbeque. Choose a combo (available Monday through Friday) and grill your own Angus prime sirloin steaks. Visiting on weekends? Try an entrée from Chosun's extensive menu and take in the restaurant's open atmosphere filled with customers eagerly enjoying their meals. While their offerings are on the pricier side, you'll find that a dining experience at Chosun Galbee is worth every penny.
Recommended Dish: Choose the Galbee Junullk for a generous portion of the prime boneless short rib which is marinated in their secret soy sauce and then seared before your eyes.
Mexican Cuisine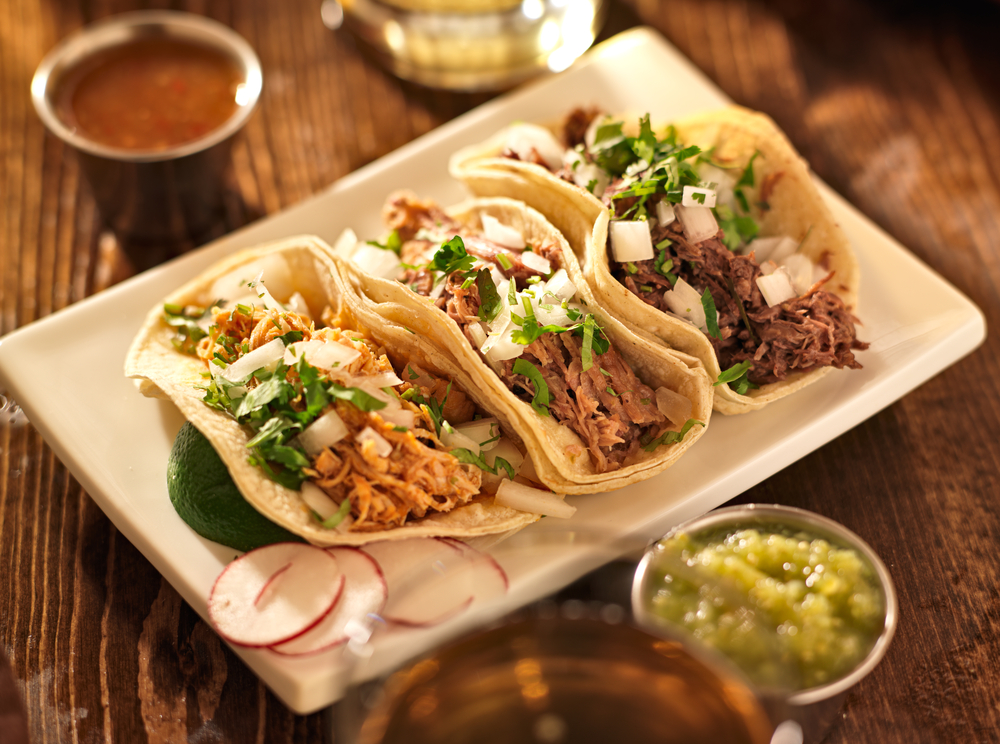 You can't go wrong with Mexican cuisine in Los Angeles with local favorites like tacos al pastor seemingly available on every corner, but we want you to enjoy some of the area's best while you're in town. Our recommendations cover Tex-Mex favorites as well as establishments that push the boundaries of what's possible in Mexican cuisine.
Holbox ($$)
Visited by the Michelin Guide in 2021, Holbox's walk-up stall serves Mexican-inspired seafood in a bright, friendly atmosphere with affordable prices. Drawing on flavors from Mexico and the southern United States, Chef Gilberto Cetina spins together the highest quality seafood and locally-sourced ingredients right in front of your eyes.
Recommended Dish: The Smoked Kanpachi Tacos come house-smoked, and we also suggest trying the Filete al Carbon – a wood-grilled Branzino fillet set over cilantro, pico, and handmade corn tortillas.
Bizarra Capital ($$)
If you love tapas and you're searching for a bustling, fashionable atmosphere, Bizarra Capital is a gem worthy of the trip to Whittier. Known for their fresh ingredients, innovative flavors, and extraordinary plating, you'll leave feeling like you found some of Los Angeles' best Mexican fusion. Capital's menu is à la carte, the price is right, and every option is sure to satiate.
Recommended Dish: The Carne Asada blends fresh flavors of grilled skirt steak, charred green onions, frijoles charros, rice, and guacamole.
Sonoratown ($$)
A local favorite in the heart of Los Angeles, Sonoratown's bright, sunny atmosphere, classic flavors, and refreshing agua frescas are perfect after a day of sightseeing. All of Sonoratown's menu options are delightful and affordably priced. Seating is limited and we recommend you expect to get your meal to-go, which happens to be the perfect way to enjoy authentic Mexican street food.
Recommended Dish: Try the Costilla Lorenza for strips of gorgeously flavored grilled steak served on a corn tortilla with Monterey Jack, salsa roja, and avocado.
Lebanese Cuisine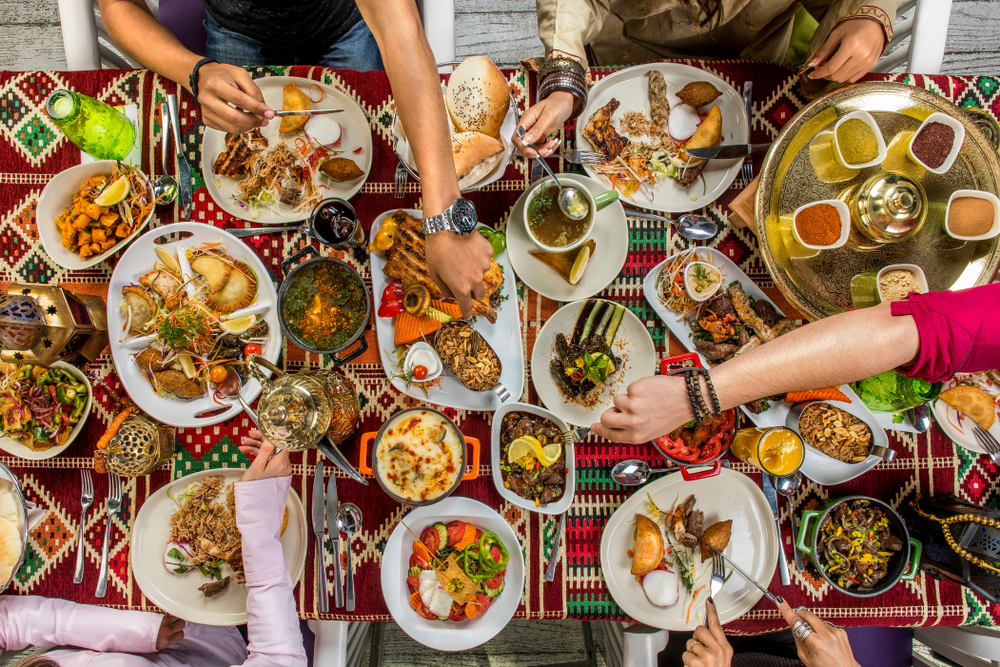 Contributing to Los Angeles' dining scene for decades, Lebanese cuisine has experienced a recent renaissance. Some of Southern California's best establishments are still located in strip malls owned by families from Lebanon, but don't let their simple exteriors deter you from tasting some of L.A.'s most vibrant flavors.
Marouch Restaurant ($$)
Tucked away in East Hollywood, Marouch is a great opportunity for you to discover a true hidden gem. At the door, you'll be greeted by a playful atmosphere and the sounds of a bustling kitchen serving remarkable entrées. Building on a strong first impression, Marouch has a reasonably-priced menu with excellent plating and friendly service.
Recommended Dish: The Lahm Mishwi Filet Mignon with your choice of beef or lamb, tender cut and charbroiled, served with rice and barbequed tomato.
Zankou Chicken ($$)
What began as a small corner restaurant, Zankou's has grown into one of Los Angeles' most revered locations for Lebanese cuisine. Don't let their walk-up style and incredibly fast ordering fool you — Zankou's menu is renowned for its chicken, and the restaurant has inspired food critics across the United States to venture west in search of their inspired flavors.
Recommended Dish: The Chicken Tarna plate offers hand-cut, caramelized meat served with hummus, pitas, and house-made Tahini.
Brunch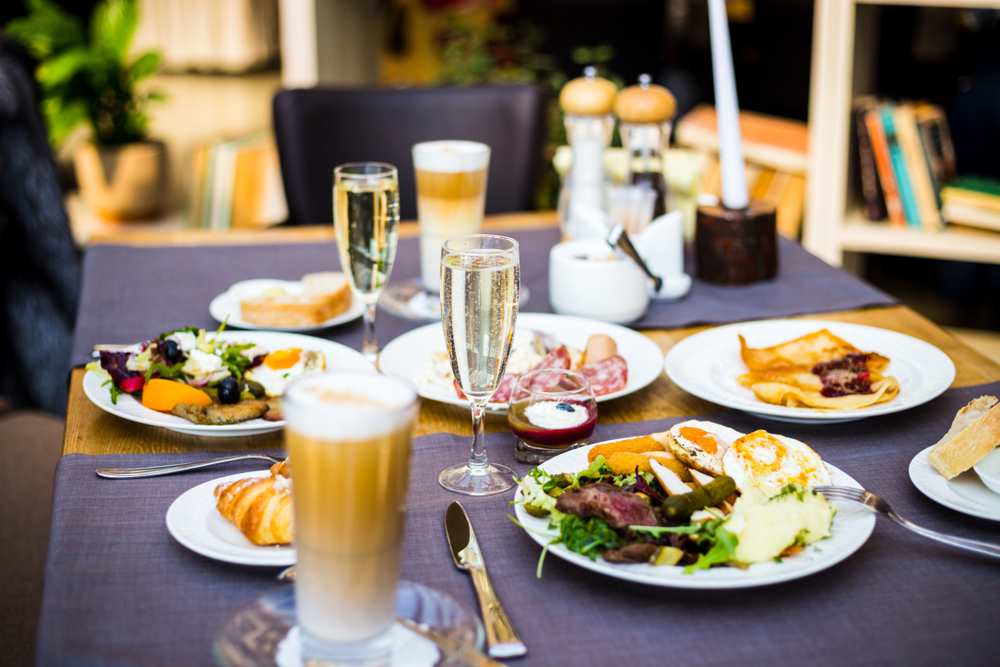 While not technically a cuisine, we believe brunch in Los Angeles deserves its own category. L.A.'s vibrant nightlife can lead to many late mornings, so our recommendations will let you sleep in without missing out on the most important meal of the day.
Eat This Café ($$)
Attention coffee lovers! Situated in Hollywood, Eat This Café's reputation has grown to be a favorite location to sit down for brunch. Enjoy fantastic breakfast options and artisan sandwiches in a casual, friendly atmosphere with affordable prices. Their menu's variety is wide and every choice is excellent, but be sure you flip to the coffee bar selections. The iced lattes alone are worth dining in for!
Recommended Dish: Don't pass on the Chilaquiles – a colorful blend of fried eggs, queso fresco, salsa verde, and sour cream served over a sizable portion of Spanish rice and homemade tortilla chips.
H Café ($$)
Considered one of the best brunch locales in Los Angeles, H Café strives to become your L.A. home-away-from-home. Their warm, open atmosphere and mid-century modern décor set a glamorous tone from the moment you walk in, but don't worry because brunch at H Café won't break the bank. From healthy options such as salads and açaí bowls to heavier meals like breakfast burritos and buttermilk fried chicken with waffles, you're sure to find something that satiates.
Recommended Dish: The French Toast Sampler comes with three versions of Brioche stuffed with your choice of Nutella, Oreo and cream, strawberries and cream, or bacon and syrup. Hint: They're all delicious.
Keepers ($$)
For travelers seeking an unforgettable meal, Keepers – located in Little Tokyo, between the Arts District and Grand Central Market – serves one of Los Angeles' most distinct brunch experiences at a great price. While you enjoy Keepers' menu of breakfast favorites and savory lunch options, DJs spin R&B hits to get the place dancing. Call ahead for reservations, as their availability fills fast.
Recommended Dish: The Lemon Ricotta Hotcakes are light and creamy with just a hint of lemon. And while you're waiting for your meal, feel free to join the dance party with your fellow diners.
Dessert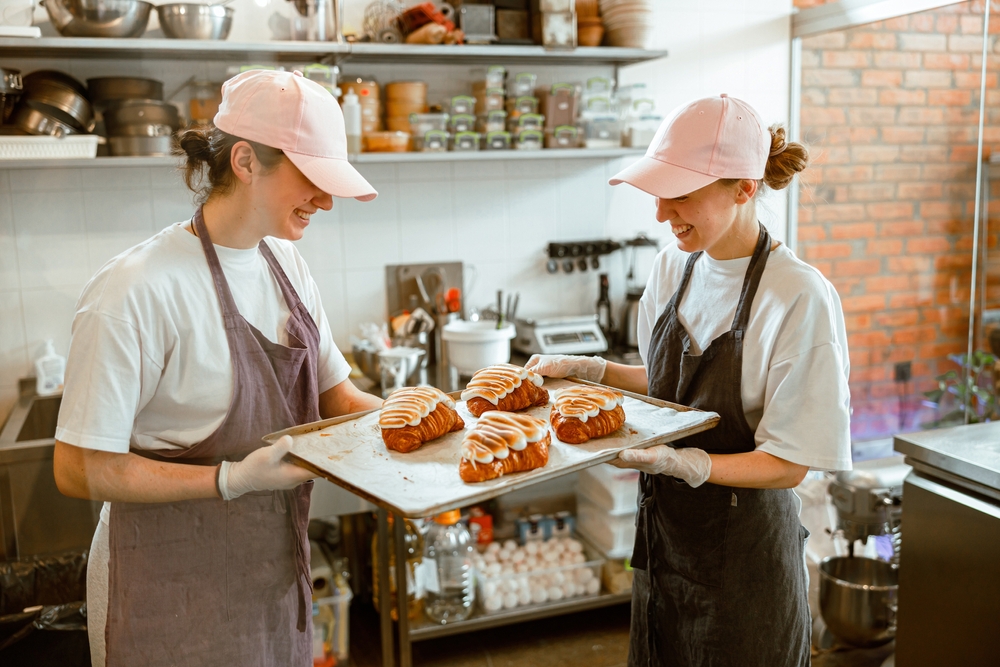 It's not exactly a culinary category, but we believe dessert is the perfect exclamation point for any meal and is well-deserving of a spot in our Los Angeles food guide. You'll be happy to know that these restaurants blanket Los Angeles, which means that some exceptional sweets are always within reach.
Porto's Bakery and Café ($)
If you're looking for exceptional flavors and affordable prices, Porto's serves up gorgeous baked goods, sweets, and savory desserts. The bakery's reputation inspires Californians from across the state to venture into one of their six locations spread across Los Angeles. The line moves fast, and their welcoming staff can help match you to a dream dessert from Porto's menu. To satisfy your sweet tooth, drop by Buena Park, Burbank, Downey, Glendale, West Covina, or Northridge.
Recommended Dish: The Strawberry Pistachio Tartlet fills a mouth-watering tart with whipped pistachio ganache and strawberry jam, topped with locally grown strawberries and toasted pistachios.
Oakobing ($$)
One of Koreatown's most popular dessert locations, Oakobing crafts beautifully presented ice flake desserts in a stylish atmosphere at their menu's reasonable prices. Not to be confused with ice cream, ice flakes are known for their fluffy texture and delicious flavors that can appeal to any palate.
Recommended Dish: The Oreo Tiramisu Ice Flakes are sharable and include cheesecake, sweet milk pudding, a side of Oreos, and a shot of espresso to kick off your evening.
House of Gluten ($$)
What began as one of Los Angeles' favorite underground pop-ups for elegant, Instagram-worthy desserts, House of Gluten opened its first brick-and-mortar restaurant in the fall of 2021. The bakery, which shares a menu with Quarter Sheets pizza, serves one-of-a-kind cakes, cookies, and tarts that will make your friends envious of your culinary travels. The menu changes often, so check their Instagram page to see what's new and available.
Recommended Dish: You can't go wrong with House of Gluten's cakes! One of their recent creations is oil chiffon with lemon verbena custard, apricot preserves, slow-roasted apricots, and salted olive oil buttercream topped with actual roses.
Plan Your Los Angeles Food Trip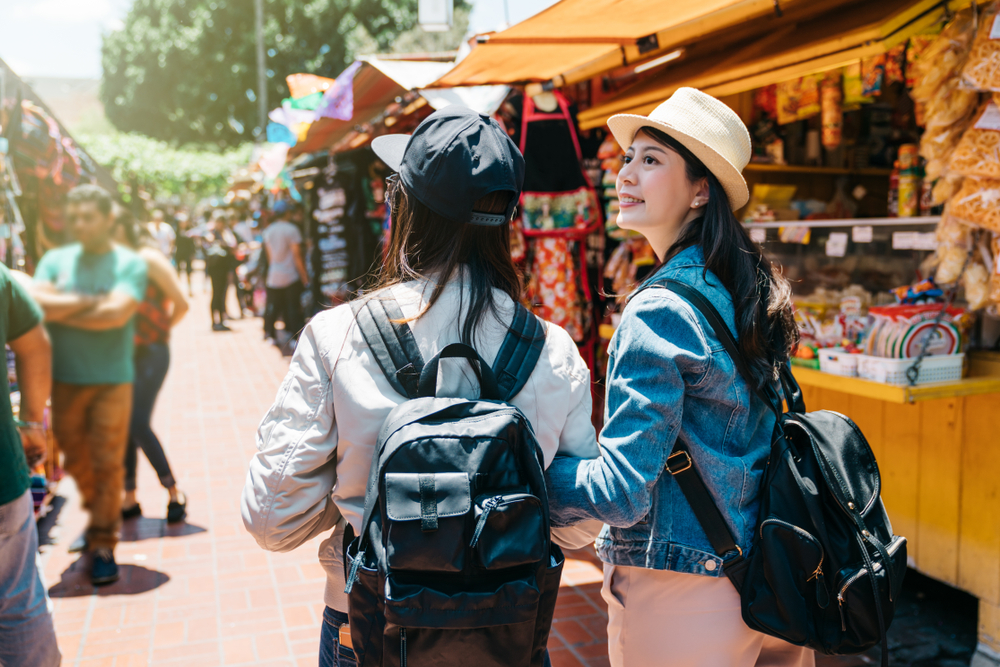 If you're planning a visit to Los Angeles for a food tour or simply craving a staycation, VacationRenter will help you find your ideal accommodations quickly and easily.