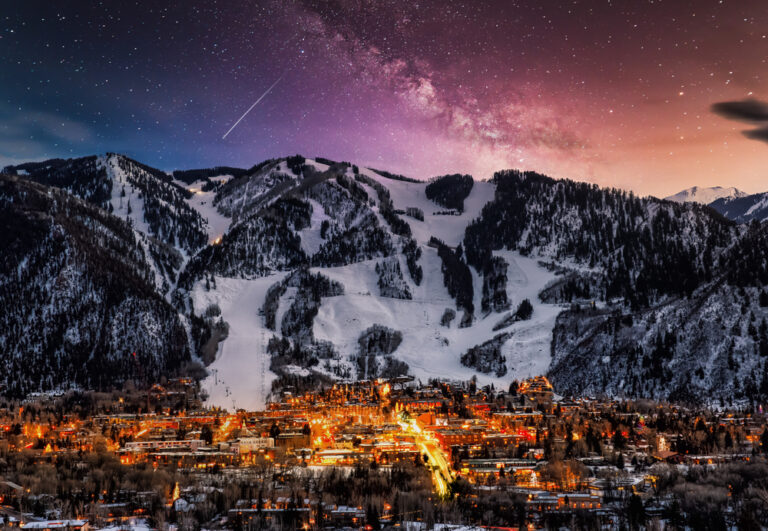 There is very little that beats the wintery magic of skiing or snowboarding. Every descent down the slopes is an adrenaline rush you want to experience over and over again. Whether you're travelling alone, as a couple, or among a larger group, there's a ski town out there that will exceed your expectations. Be it a tranquil countryside or a scenic resort, we're here to help you find some understated gems for the perfect ski holiday.
If you'd prefer to dodge the crowds on the slopes, check out these underrated ski destinations.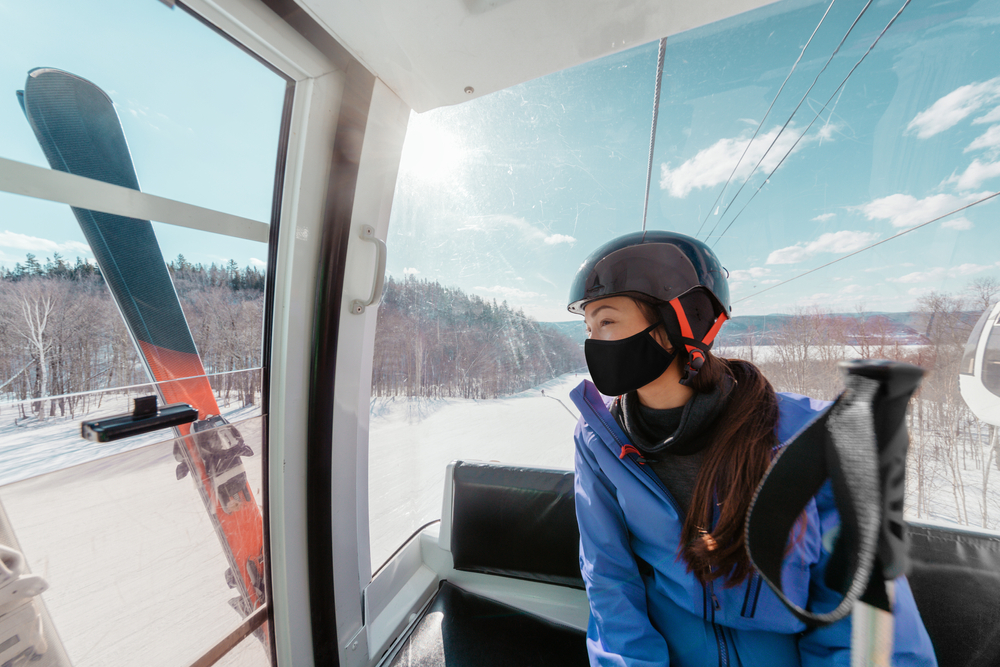 British Columbia: Rossland
Instead of Whistler, fly to Spokane International Airport and drive to Rossland in British Columbia. Rossland is home to some of the best alpine and cross-country skiing in British Columbia, and has been producing ski champions like Kerrin Lee-Gartner and Nancy Greene since 1897. 
This winter playground boasts a wide range of facilities and activities aside from skiing, including snowboarding, snowshoeing, fat biking, curling, and indoor swimming to name just a few. Rossland also has a diverse choice of nightlife, shopping, arts and culture to keep everyone on the trip happy!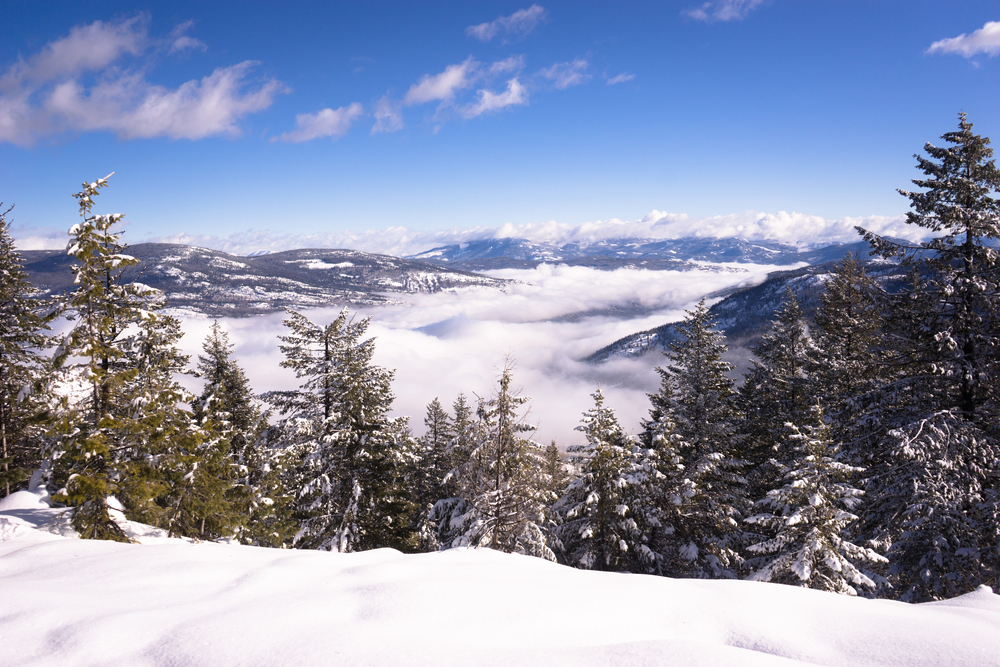 RED Mountain
Rossland's RED Mountain has an impressive 120 kilometers of slopes and 3,850 skiable acres with five different peaks and eight lifts. This relatively undiscovered skiing destination holds a balance between family-friendly slopes and steep challenges. In terms of accommodation, there's a boutique hotel and new mid-mountain cabins so you can make the most of your ski experience.
Colorado: Aspen & Steamboat Springs
To avoid the crowds at Vail, Breckenridge, Telluride, Beaver Creek, Copper Mountain and Crested Butte, two other options in the state are Aspen and Steamboat Springs.
Aspen, CO
Nestled high in the Rocky Mountains, Aspen is a paradise for skiers and snowboarders. Aside from sport, Aspen is a cultural hub that's popular for its annual film festivals and music festivals. If breathtaking alpine fun is more your vibe, look no further than the Breathtaker Alpine Coaster — located adjacent to the Elk Camp Restaurant, which reaches speeds of up to 28 miles per hour.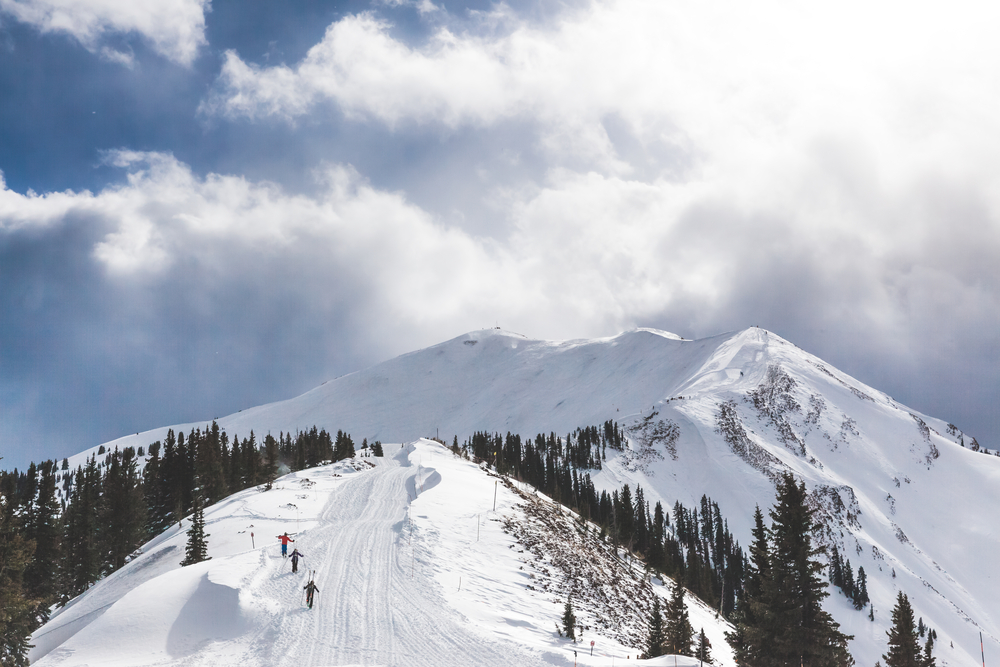 Aspen Snowmass Ski Resort
"Four mountains, two towns and one unforgettable experience at the confluence of nature, culture and recreation," perfectly sums up Aspen Snowmass Ski Resort. Snowmass is renowned as the perfect resort for beginner skiers, thanks to an excellent ski school led by some of the best instructors around. The resort has sixteen ski lifts and 237 kilometers of slopes to enjoy.
Steamboat Springs, CO
Named after its hot springs, Steamboat Springs is perfect for nature lovers and adventurers. It's home to the only ski resort with trademarked snow called "Champagne Powder" snow! This special snow is light, dry, and smooth, which makes it perfect for skiing.
Make sure you set aside some time to enjoy the natural hot springs after your fun on the slopes. Strawberry Park Hot Springs, in particular, has built a reputation for its inviting hot spring pools. You'll find outdoor areas, open-air pools and plenty of Colorado winter sunshine! If you're seeking a different kind of recreational winter experience, why not take a joy ride on a hot air balloon to appreciate the breathtaking scenery from a different point of view.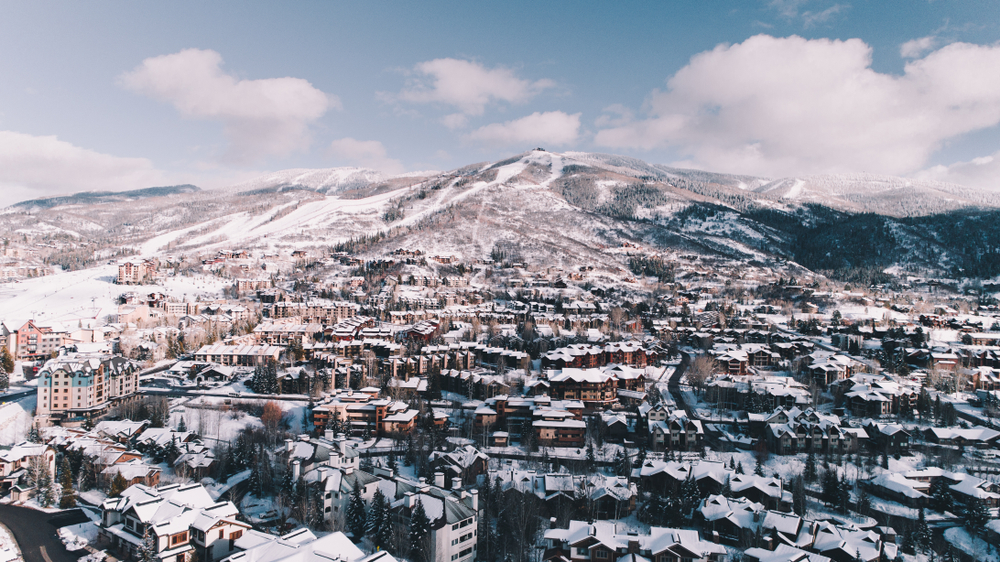 Steamboat Ski Resort
Steamboat Ski Resort offers some of the best tree skiing in North America. While Colorado is famous for its many ski destinations, Steamboat is one of the state's best kept secrets. But with 18 lifts and a summit elevation of 10,568 feet it's easy to see why locals, olympians, and all the other tourists who've been there, rate the resort among the very best.
Montana: Bozeman
Rather than stick with the flock at Big Sky, check out Bozeman instead. Huge crowds won't ruin your landscape at this sleepy outdoor paradise. The area is magical in the winter thanks to the breathtaking scenery and cosy log cabins that look like they've come straight out of a Hallmark movie. Wake up to the warming winter sun, then go off and explore some local hot springs, museums, local breweries, or go hunting, snowshoeing, or ice skating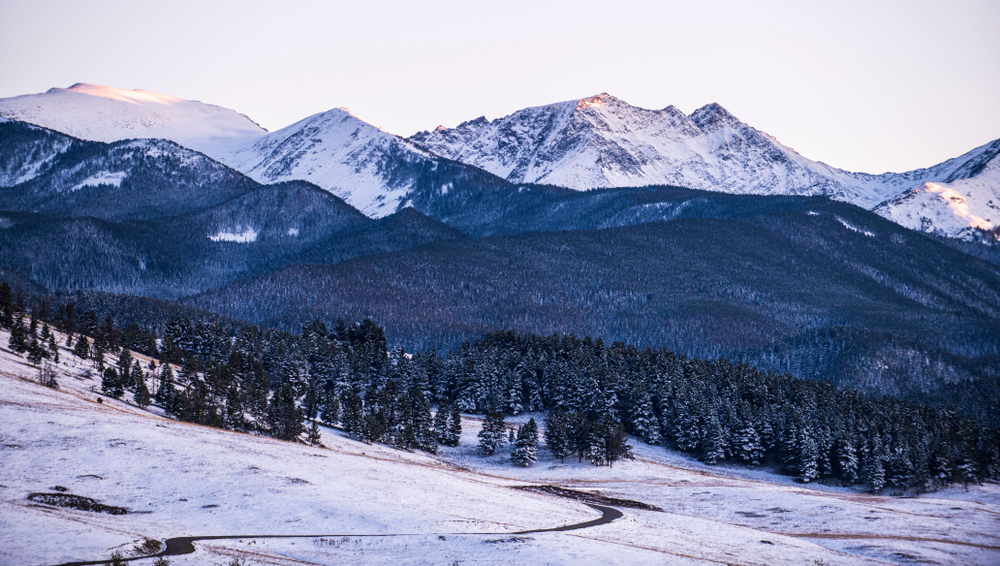 Bridger Bowl Ski Area
Bridger Bowl in Bozeman offers some of the finest terrain and snow conditions in Montana without any extra distractions that can sometimes put off the seasoned skier. Bridger Bowl also provides great prices for an action-packed trip. There is one quad, six triple and one double chair lift along with three surface lifts. If you're an advanced skier, The Ridge at Bridger Bowl has very steep slopes and rocky terrain that will truly test your skills for an unforgettable experience. 
Utah: Alta
If you want to hit the slopes of Utah, you'll find more snow-filled ski destinations aside from Park City, including Alta. Alta has played a leading role in the development of skiing in Utah, thanks to a magnificent landscape that provides a perfect setting for a wide range of winter events. Whether you're after an adrenaline rush or just want to relax, the great outdoors here will be sure to deliver. Choose between helicopter skiing from an operating base at Snowbird, backcountry skiing at the Backcountry Tour, or enjoy some downtime at the spa, among a host of other things to do in Alta.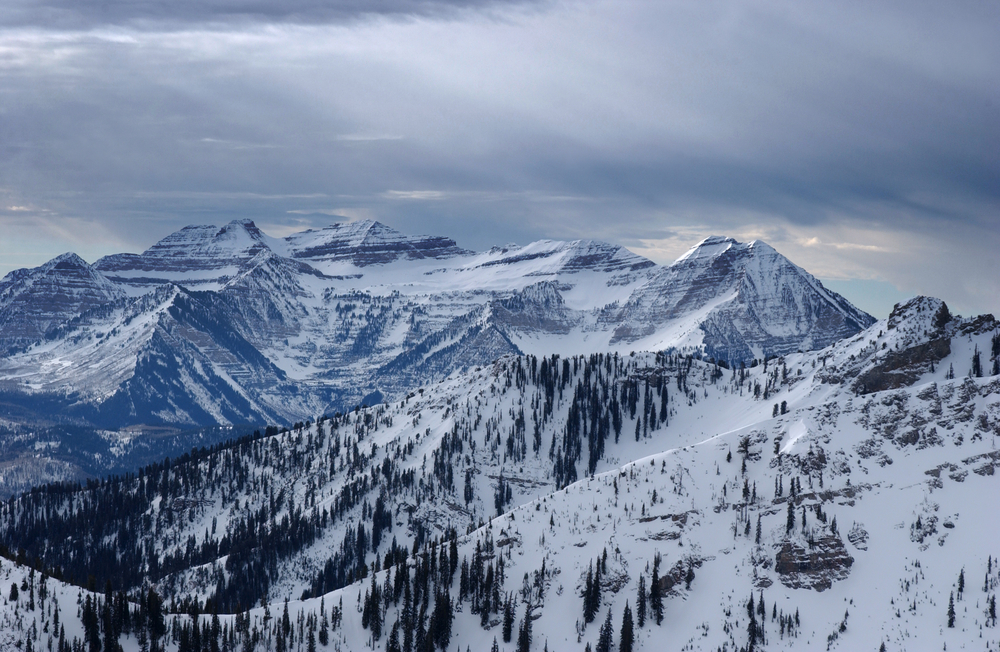 Alta Ski Area
The Alta Ski Area has everything a skier could wish for, including 6 lifts, 119 runs, hike-to runs, cliff lines, and steep, soft snow. They've even gone as far as banning snowboarding to protect the snow and keep it at peak softness for avid skiers visiting from around the world. Once you've satisfied your skiing fix, you can also make the most of the many other activities that are available like engrossing yourself in Alta's natural and cultural history.
California: Lakeshore
Although Lake Tahoe and Mammoth Lakes are very popular destinations, an alternative would be Lakeshore. Lakeshore is one of the best kept secrets of the Sierra National Forest. The area is undeveloped and surrounded by forests, lakes, streams, and waterfalls that will take your breath away.
You can do as much or as little as you want to do in Lakeshore. Winter activities include snowmobiling, Nordic skiing, and ice fishing. If you're just looking to unwind, the wide expanse of beautiful landscape is the perfect place to relax and be away from the pressures of modern life.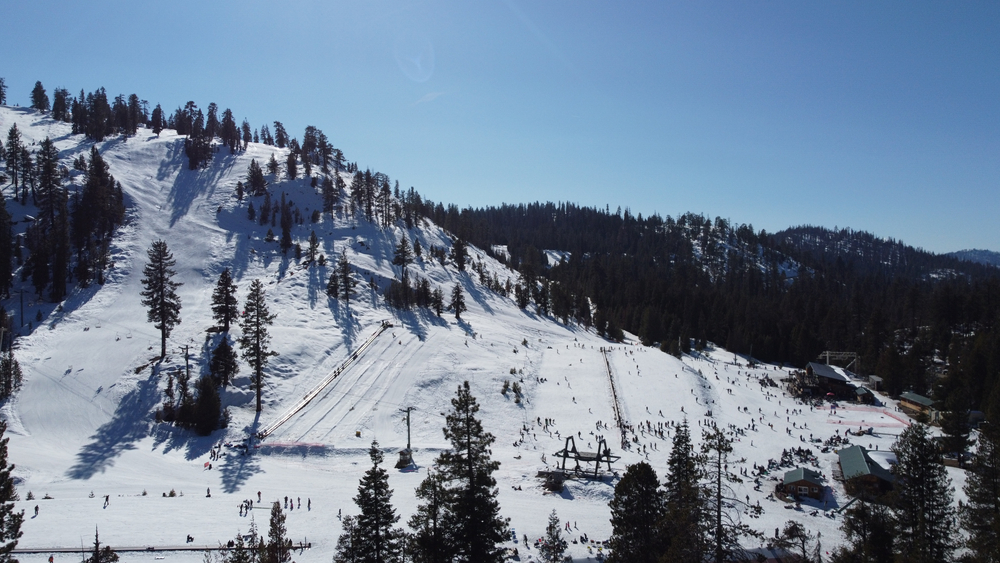 China Peak Mountain Resort
California's China Peak Mountain Resort has 11 lifts and 45 runs, with the longest run being a staggering 3.62 kilometers. This affordable resort has ample picnic spots to enjoy the surrounding area with easy accessibility for people of all ages and abilities. 
Nevada: Incline Village
Since Lake Tahoe lies on the California and Nevada border, another option in Nevada would be Incline Village. Incline Village is the height of activity with non-stop family fun and recreation including bowling, a casino, plus an aroma and oxygen bar. Like the typical smaller towns, it's quaint and understated but with all the fun of a big city.
If a vacation means true relaxation for you, Incline Village can cater to your needs too. Head up to the Stillwater Spa and Salon, nestled high in the Sierra Nevada Mountains and experience the detoxifying properties of the lake as you rejuvenate and cleanse your body of toxins. The versatility of Incline Village ensures that it is a great spot for any kind of vacation.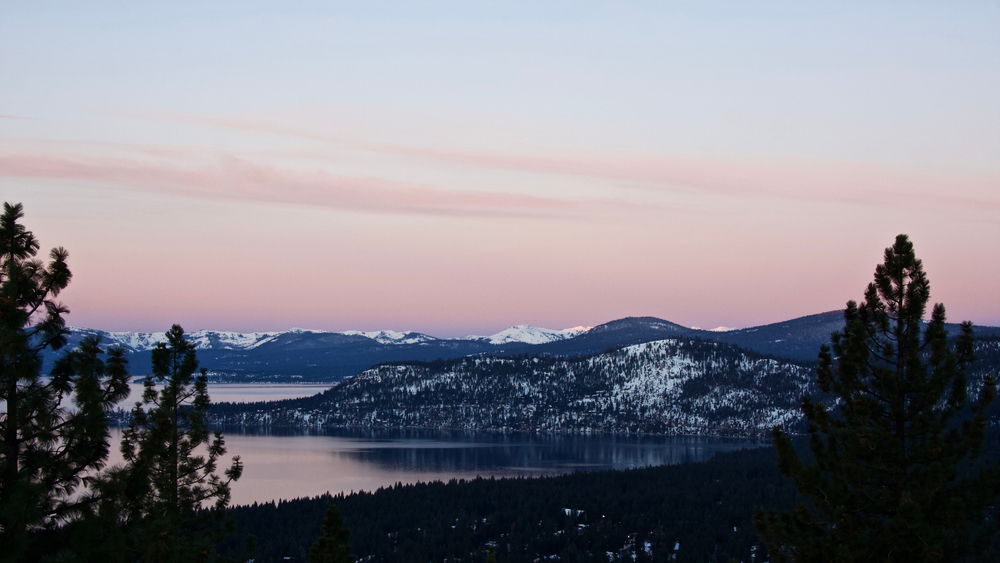 Diamond Peak Ski Resort
Diamond Peak Ski Resort has a dreamy setting with amazing views of Lake Tahoe. It has miles of welcoming runs that are less crowded than other resorts in Nevada. As one of Tahoe's best ski resorts for families, it's free for anyone under the age of 6 and there are even lessons available for children over the age of 3 if you want to introduce skiing early on. All in all, Diamond Peak features a high speed quad lift, five chair lifts, and 40 named runs for you to enjoy!
Enjoy Your Ski Season Getaway
There you have it, folks! Take the path less travelled and discover these exceptional alternatives to the most popular U.S. ski towns this winter. Book your ski accommodation on VacationRenter now before the Christmas rush.