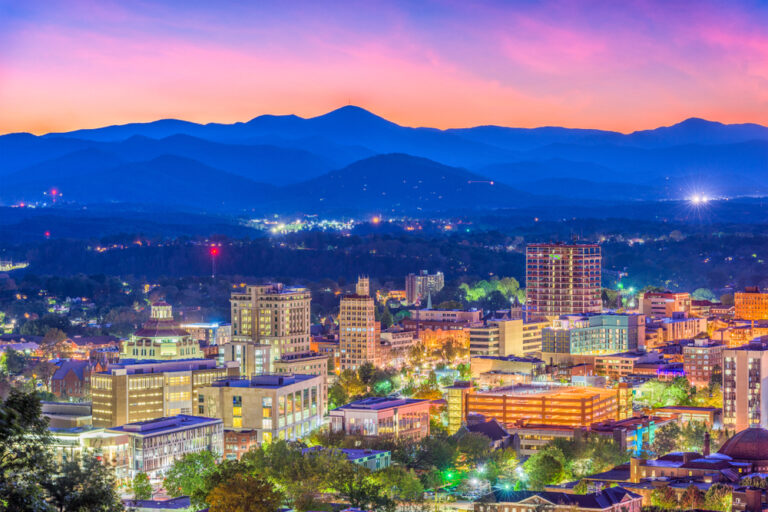 When searching for vacation rental properties in Asheville, North Carolina, there are several great neighborhoods to choose from. With so many things to do in Asheville, it's probably easier to narrow your choice by the type of attractions you want to visit. Whether you prefer art, history, outdoor spaces, drinking, dining, or shopping, there's plenty to do in see in this amazing little city. Keep reading to discover which of the five neighborhoods fit your needs best.
Biltmore Village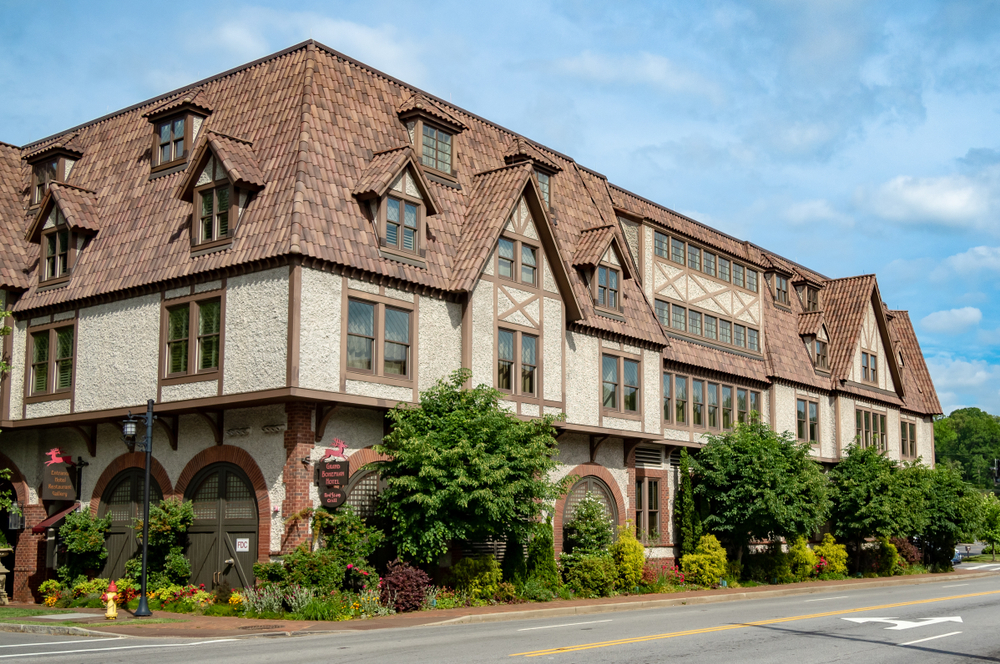 The quaint Biltmore Village was originally built as a manorial village for the adjacent Biltmore Estate workers. Many of the original pebble-dash buildings, built in a Tudoresque style, still remain although they've been converted to offices.
The vast Biltmore Estate, covering 8,000 acres and with 250 rooms in the mansion, is not to be missed when you're staying in Biltmore Village as it sits next to its entrance. Built by George Vanderbilt for use as his winter home, it has awe-inspiring architecture and houses his artwork collection. After touring the estate, visit the winery in the village and enjoy a tour of the cellars before sampling specially crafted wines.
Favorite thing to do: If you're traveling the first weekend of August, check out the Biltmore Village Art and Craft Fair.
Favorite local spots: Grab your morning coffee at Round Earth Roasters. They've also got a fantastic market and deli. Fig Bistro is the place for a light lunch or dinner. Try their Pan Seared Salmon with warm cumin and coriander potato salad. And if you're in need of an adult beverage, check out The Cantina.
Biltmore Forest
Originally part of the Biltmore Estate, Biltmore Forest became its own neighborhood when it was annexed from the land in 1920 by the founder's wife, Edith Vanderbilt. This prestigious neighborhood is definitely worth considering when looking for quieter Asheville vacation rentals. Play a round of golf at the Biltmore Forest Country Club's golf course, which is surrounded by beautiful homes built in Colonial Revival and Tudor styles. If you haven't already done so, take a guided specialty tour of the adjacent Biltmore Estate to learn about the Vanderbilt family's lifestyle, the landscaping of the gardens, and the architecture of the mansion.
Favorite thing to do: Explore the Biltmore Estate. Attend a free wine tasting, check out the art installations, and take in the natural beauty of the property.
Favorite local spots: For the best coffee in the area, check out Well-Bred Café. Looking for a bite to eat. The Corner Kitchen is the go-to in the neighborhood. And if you need a cold brew, head over to the Thirsty Monk Brewery.
River Arts District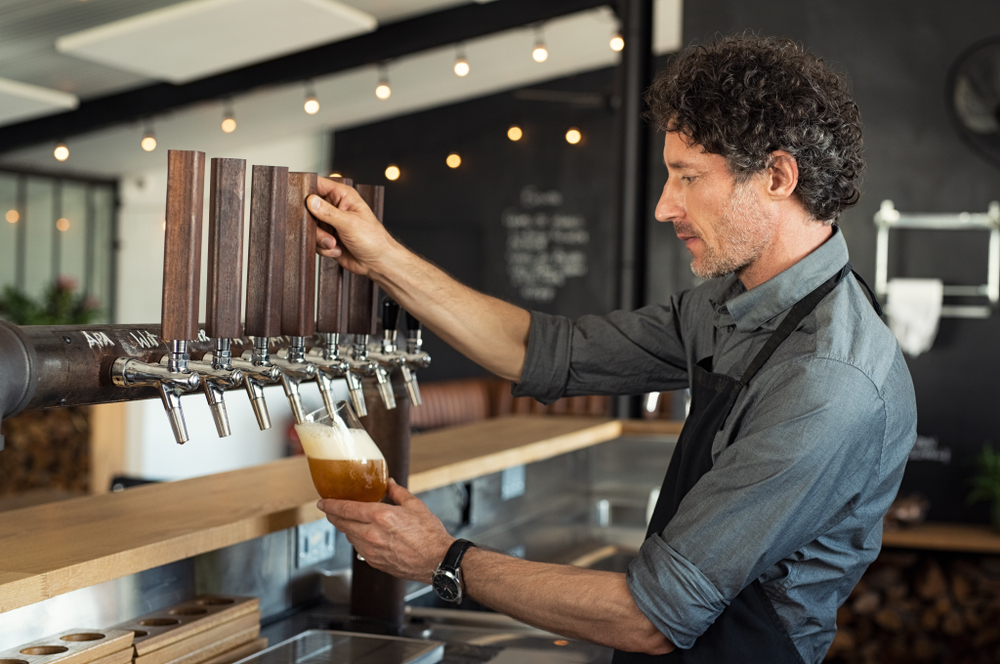 You'll find one of the world's largest craft breweries in the River Arts District, New Belgium Brewing Company. When you're all beered out, wander around the galleries and see artists at work in their studios. This district, situated along the French Broad River, inspires more than 200 artists who work in converted industrial buildings. Many of the homes are historic, and the area is also popular for its restaurants, including the well-known 12 Bones Smokehouse.
Favorite thing to do: Take the tour of New Belgium Brewing Company. You'll get to sample a ton of brews, and the facility is incredible.
Want to learn more about other cities with great craft beer? Read through this guide for beer lovers and connoisseurs. We touch on a couple more ideas for breweries in Ashville, too!
Favorite local spots: For the best coffee in the River Arts District, head over to Summit Coffee Co. For an amazing meal, get reservations at The Bull & Beggar. And for tasty cocktails, get over to The Montford Rooftop Bar. The view is great from up there!
Montford
Fans of architecture need to put Montford on the list of places to stay. The neighborhood is filled with historic buildings built in the Victorian era, which are beautiful to see. Montford is classed as a National Historic District and also includes the graves of the literary legends Thomas Wolfe and O. Henry at the Riverside Cemetery. Richard Sharp Smith, who designed a number of homes in this neighborhood, is also buried there.
Favorite thing to do: There are tons of historic homes and buildings in this neighborhood. Take a walking tour and enjoy the scenery.
Favorite local spots: Start the day off with a fresh cup of coffee from All Day Darling. Get dinner at Nine Mile, a laid-back Americana-style joint. The Ahi Tuna is to die for. And to wrap up the evening, grab a cocktail at Little Jumbo.
Downtown Asheville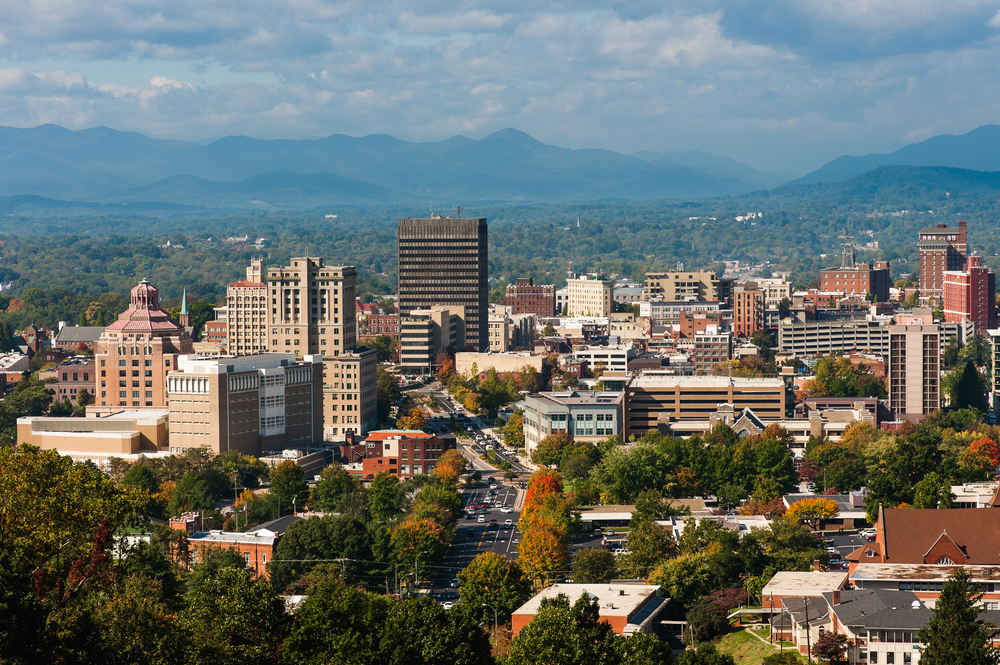 Browse boutique shops and art galleries, visit craft fairs, and dine out in style in downtown Asheville. Explore this trendy neighborhood on foot along the Appalachian Urban Trail or take a trolley ride tour. As the heart of Asheville, it's home to popular attractions like museums, historic homes, breweries, theaters and public parks, which can be found within a small radius. Set amid the Blue Ridge Mountains, the busy neighborhood still retains a mountain vibe.
Favorite thing to do: Take the Moog factory tour and discover how they create all of those sounds. The synthesizer company has always had a basecamp in Asheville and welcomes visitors to come and explore their headquarters.
Favorite local spots: Hive Five Coffee is the spot to grab your morning cup of joe in the downtown area. For dinner, head over to Twisted Laurel for some of the best takes on American classics you've ever tasted. Be sure to get a reservation, though! This place is always booked. And to wrap up the evening, let the bartenders at The Crow & Quill whip you up a tasty beverage.
If you're looking for Asheville cabin rentals, stick to the outskirts for easy access to the stunning natural surroundings. Those hoping for an ice-cold beer are in luck as this is where you'll find South Slope, Asheville's brewery district.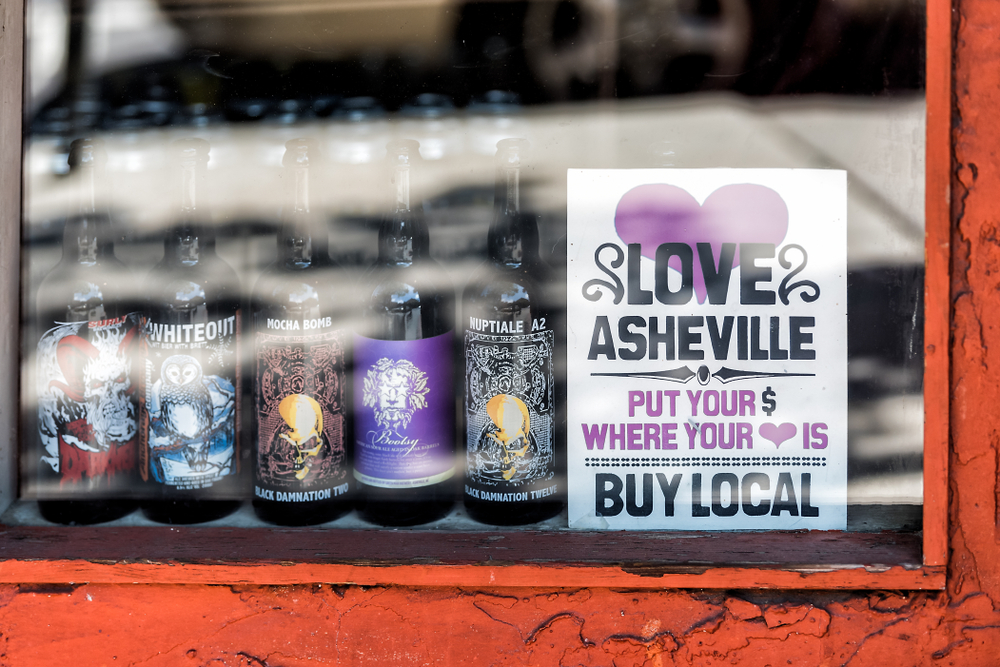 Ashville Awaits!
This adorable city is loaded with charm, culture, and incredible food! Enjoy your trip to Asheville by visiting the breweries, tour through famous mansions, or explore and discover the many iconic neighborhoods they have to offer. Ready to start planning your trip to Asheville today? Get over to VacationRenter and find the perfect vacation rental in the perfect neighborhood for your trip!