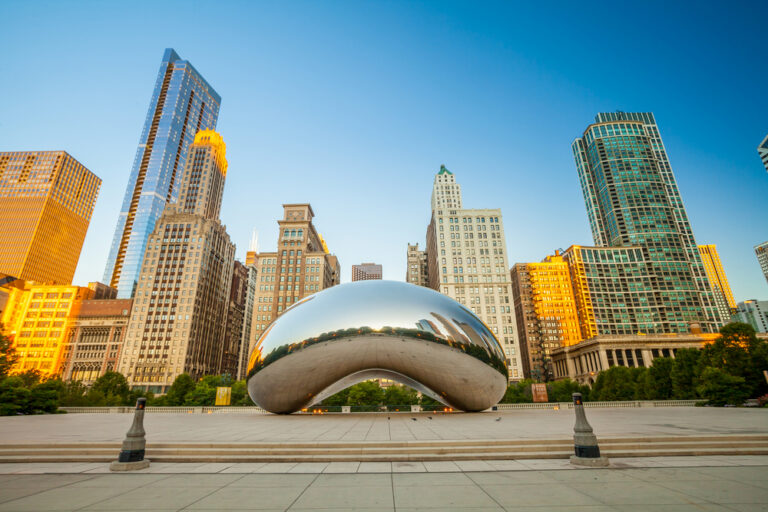 Chicago, Illinois, the third-largest city in the United States, has so many options to offer in terms of arts, culture, music, sports and so much more, that it can almost be overwhelming to decide what to do. Whether it's walking through the streets of the city or taking a walk on the pristine parks that line up against the lakefront. There is certainly something to do for everyone in Chicago.
There is such a vast array of things to do, places to stay, and attractions to admire. It can be quite a task on choosing what the perfect itinerary will be to maximize the fun had on vacation. Luckily, this handy guide can help you nail down a few maybe-not-so-obvious choices in Chicago that will have you touring the affectionately dubbed "Windy City" like a pro in no time at all.
Wrigley Field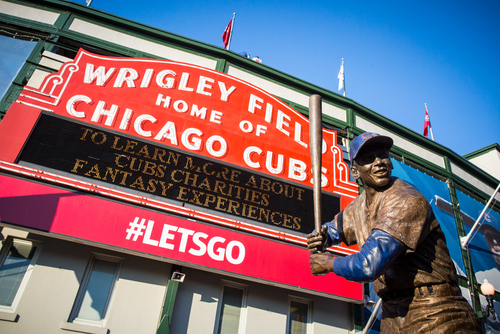 No trip to Chicago can be called complete without paying a visit to the legendary home of the Chicago Cubs for over a century: Wrigley Field. One of the United States' most iconic baseball fields. Wrigley Field is the perfect afternoon activity for any vacation. This stadium is on the smaller side when compared to some of the massive arenas built for other baseball teams. However, that makes for an up-close and personal viewpoint at the spectacle of baseball.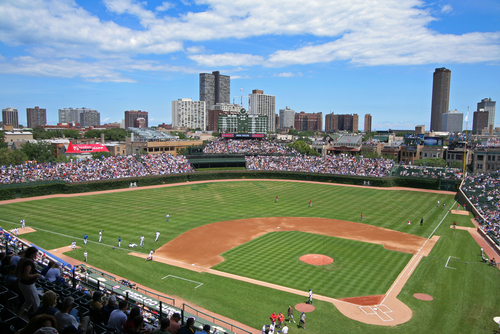 During the offseason, 60-minute guided tours of Wrigley Field are available on most Fridays, Saturdays, and Sundays, and include all of the highs and lows of both the field and the major league baseball team over their entire history.
Pro traveler tip: Although Wrigley Field is a small stadium it is still a Major League Baseball stadium which is pretty big. Be sure to check ahead for a chart of the seat layout to ensure no time is lost looking for the seat.
Marshall Field and Company Building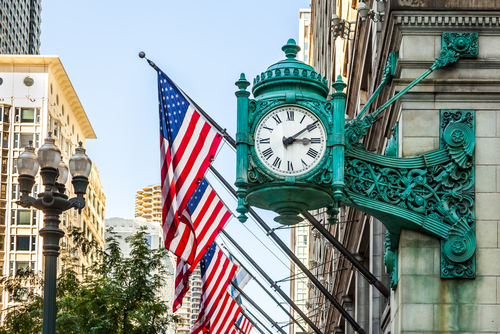 You're probably thinking, "Why would I want to visit a department store on my trip to "the Windy City?" Well, because this particular store is unlike any you've ever known.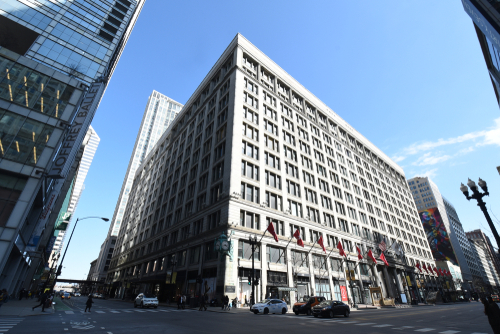 The historic building (now renamed Macy's on State Street) is prominently listed on both the National Historic Landmark and the National Register of Historic Places. The structure was built in two stages beginning in 1901 and — probably most importantly — features a jaw-dropping Tiffany mosaic vaulted ceiling that gives the Sistine Chapel a serious run for its money. Be amazed as wandering the massive halls and corridors of this truly massive establishment will be as if you have left Chicago and entered a dream.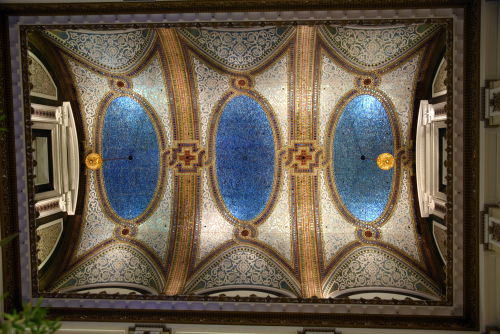 While you're there, be sure to try some Frango mints, a chocolate truffle treat that Chicagoans have been savoring and boasting about as the absolute best since 1929. Be sure to take a trip to this marvelous building to add to the perfect vacation in Chicago.
Pro traveler tip: There are almost too many shops to count at Macy's on State Street. Be sure to bring a little extra cash just in case that perfect gift pops its head out.
Frank Lloyd Wright Tours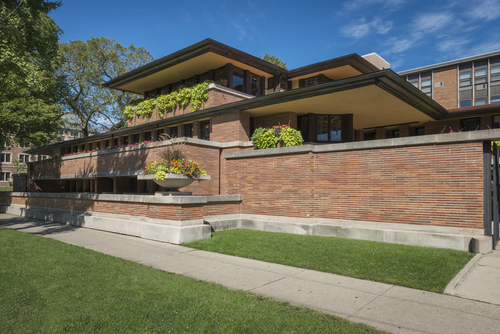 Frank Lloyd Wright is without a doubt one of the titans of modern architecture. With picturesque homes making their way into numerous magazines and publications these iconic homes are certain to catch the eyes and attention of anyone who gazes upon them. And there is simply no better city to see so many of his works up close and personal than Chicago.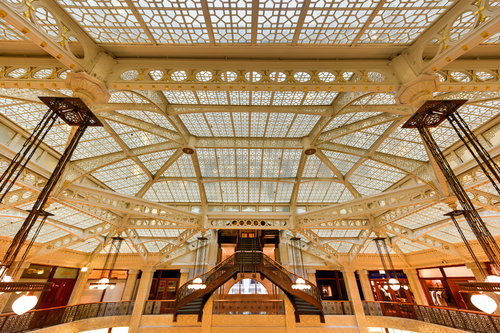 With guided tour options to choose from like the Frank Lloyd Wright Home and Studio, Frederick C. Robie House, The Rookery, The Bach House, Unity Temple and so many more, Chicagoland provides a rare opportunity to take in some of Wright's best-known and most-beloved masterpieces in all of their architectural glory.
Pro traveler tip: These houses are scattered across different areas of the city and it can be difficult to look up each one individually. A guided tour is a perfect option to get the most out of these iconic homes.
Breweries and Brewery Tours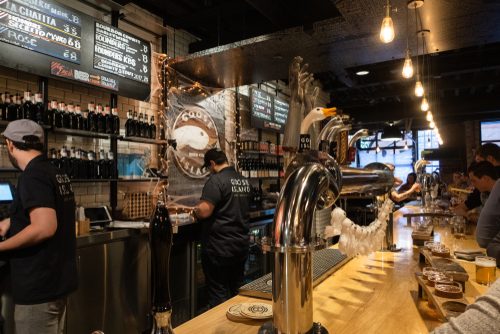 Chicago has increasingly become known as something of a mecca for some of the best beer breweries in the country. With microbreweries popping up left and right across the country and Chicago being no different. The perfect beverage may be right around the corner from your very own Chicago vacation rental.
With such an array of thirst-slaking options to choose from like Half Acre, Haymarket, Lagunitas, Goose Island, Revolution, and more, signing up for tours of your favorite breweries, all likely to include a few tastings as well, is sure to be both educational and refreshing. Make the most out of a vacation to Chicago by visiting a few of these thirst-quenching breweries for a cold snack.
Pro traveler tip: There are more breweries and microbreweries in Chicago than one could count. Grabbing a guided tour while there is the perfect option to get a taste of each one.
Where to Stay in Chicago
Magnificent Mile
The Magnificent Mile in Chicago is the place to be if restaurants, nightly entertainment, and more shopping than could be imagined sound like the perfect vacation in Chicago. One of the best vacation places in Illinois, The Magnificent Mile allows for some of the best experiences that the city has to offer as its central location and fantastic rental options make for the perfect getaway in the Windy City
Chicago Loop
Known as Chicago's official "downtown" the Chicago Loop is the place to be if you are looking to see and explore all of the major sights and attractions that Chicago has to offer. The Chicago Loop is home to numerous museums, parks, shops, and other attractions that make it the perfect place to find a Chicago vacation rental. Book a vacation here to make for a perfect getaway.
River North
If urban arts and entertainment in Chicago sounds like the perfect getaway then look no further than the River North neighborhood. Bursting at the seams with arts, entertainment, and culture this neighborhood is perfect for those looking to get away from the noise of downtown while still being close enough to catch a piece of the action if the desire is there.
Chicago is the Spot!
Get ready for an incredible vacation when you decide to book a trip to Chicago! With so many sights and attractions to see, Chicago is the perfect vacation for those looking to get inspired and involved in a city with rich cultural history, fantastic food, and natural parks and recreation that can be compared to no other. The entertainment is out of this world, the food is to die for, and the city itself just seems to jump out at you and come alive around every corner. Chicago is a city to see and explore and book a vacation rental here now for the ultimate getaway.