Sunshine, blue skies, and tons of adventure make a trip to Orlando an exciting place for the whole family. From its fabulous theme parks to outdoor activites, this magical place is chock full of things to do, see, and experience. It's also filled with plenty of accommodations, ranging from standard Orlando hotels to pet-friendly villas and rentals.
Instead of leaving your furry family members at home the next time you head to Orlando, consider bringing them along. Many vacation homes in Florida allow pets, which lets the whole family in on the fun. Still, there are a few things you should know before you set off. We've compiled this list of tips to make your (and your pet's) Orlando experience smooth, easy, and fun.
Orlando Pet-Friendly Vacation Tips
Before booking your vacation rental, consider the attractions on your itinerary. Of course, if Disney World is the main event, finding a pet-friendly rental as close as possible to the parks should be among your chief concerns. But there's more to Orlando than just Disney. If you're thinking about checking out some of the area's other amazing things to do, consider finding a rental in a central location or with easy access to major roadways.
1. The Right Rental Makes a Difference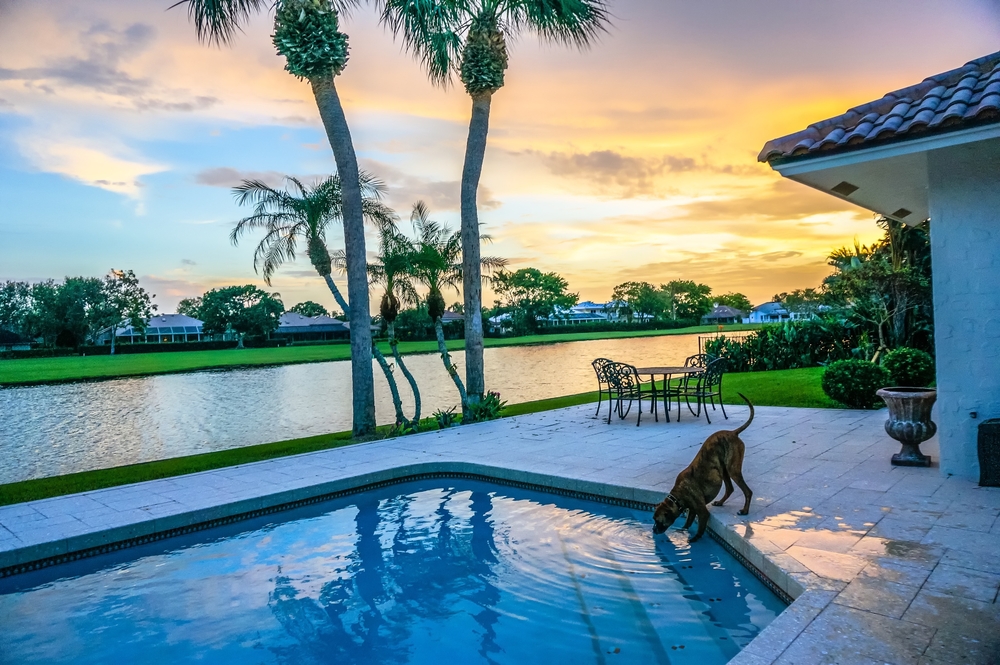 When you're looking for a vacation home, make sure you confirm the rental policy on pets before you commit. Different properties have different policies on pets, so it's important to know where you stand before you arrive. When it comes to choosing a property, look for a space with a big yard or lots of access to outdoor spaces. Having a park nearby to walk your furry friends is a game-changer.
2. Many Theme Parks Offer Kennel Services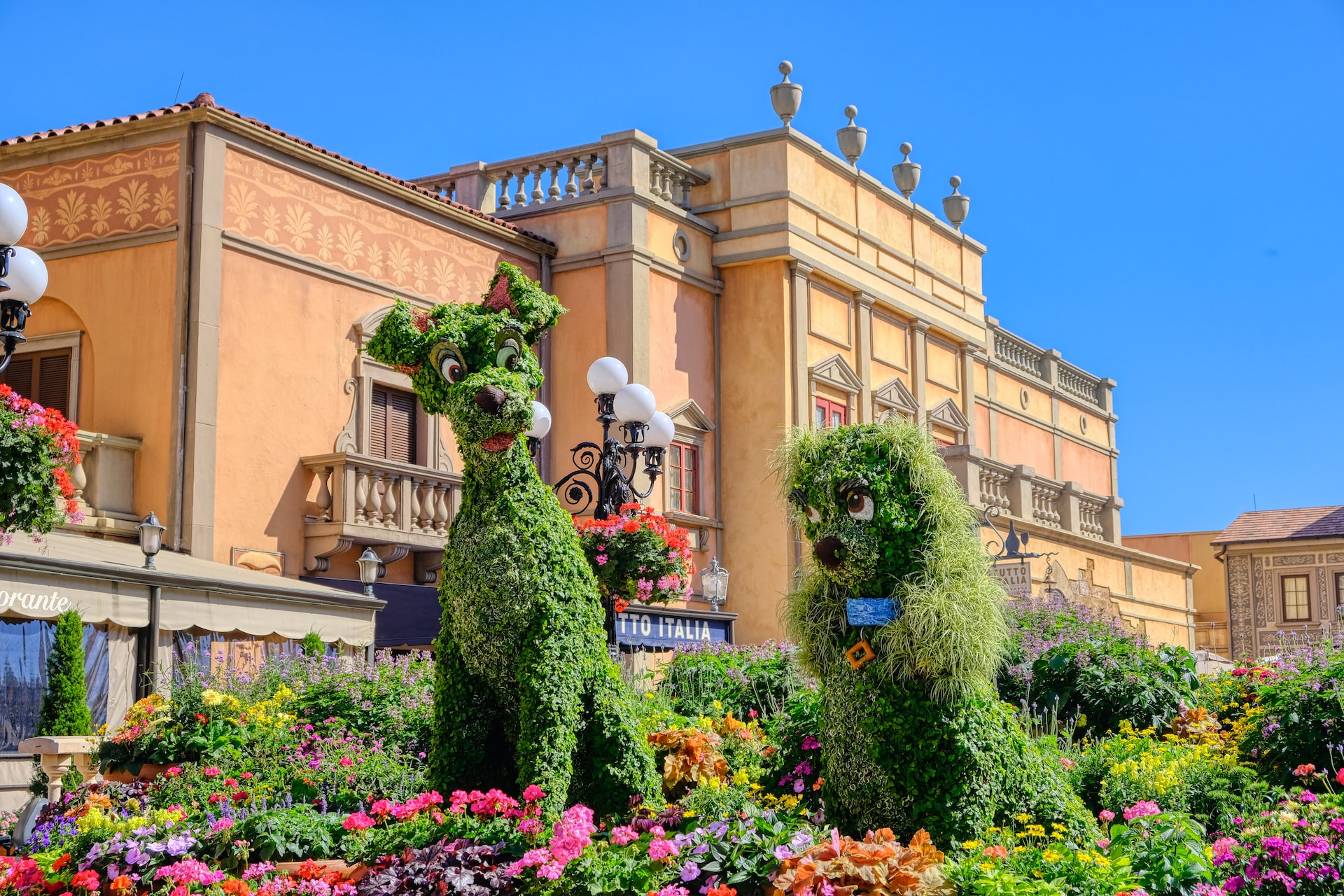 If you're vacationing in Orlando, there's a fair chance you'll visit one of the exciting theme parks in town like Walt Disney World Resort, Univeral Studios, and SeaWorld. Most of the larger theme parks don't allow pets within the gates, and figuring out what to do with your service dog while you go on rides will be tricky anyway. However, many do offer kennel services, giving you a stress-free option for pet care while you enjoy the theme park excitement.
3. Bring Snacks, Food, and Water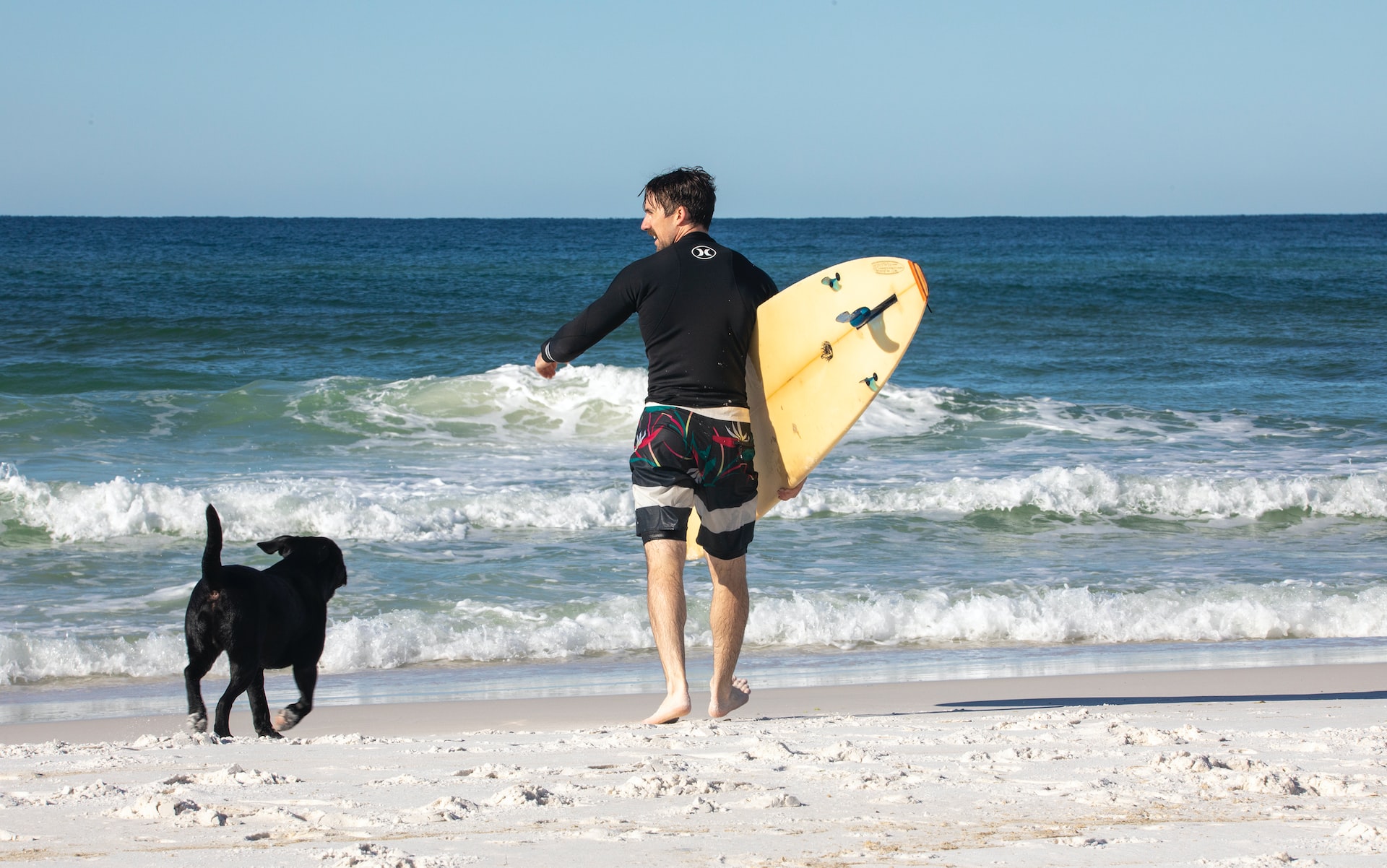 Snacks are important for humans during a long day of exploring, and they are no less essential for pets. Keep some treats in a bag to give your pup some energy boosts throughout the day, and help them stay focused and on their best behavior.
If you're headed off for adventures with your pet, make sure to bring along a backup meal on the journey. When having fun on vacation, you never know when a short excursion is going to turn into an all-day affair. Having your dog's dinner ready to go could save you an earlier-than-desired trip back to the rental.
Most importantly, bring a water bowl and plenty of water with you everywhere! It's easy for dogs to get dehydrated when they're off having fun in the sun, especially if your dog is not used to Florida's warm weather. Offer them water as frequently as possible, and feel free to toss a few ice cubes in there to keep them nice and cool.
4. Most Areas Have Leash Laws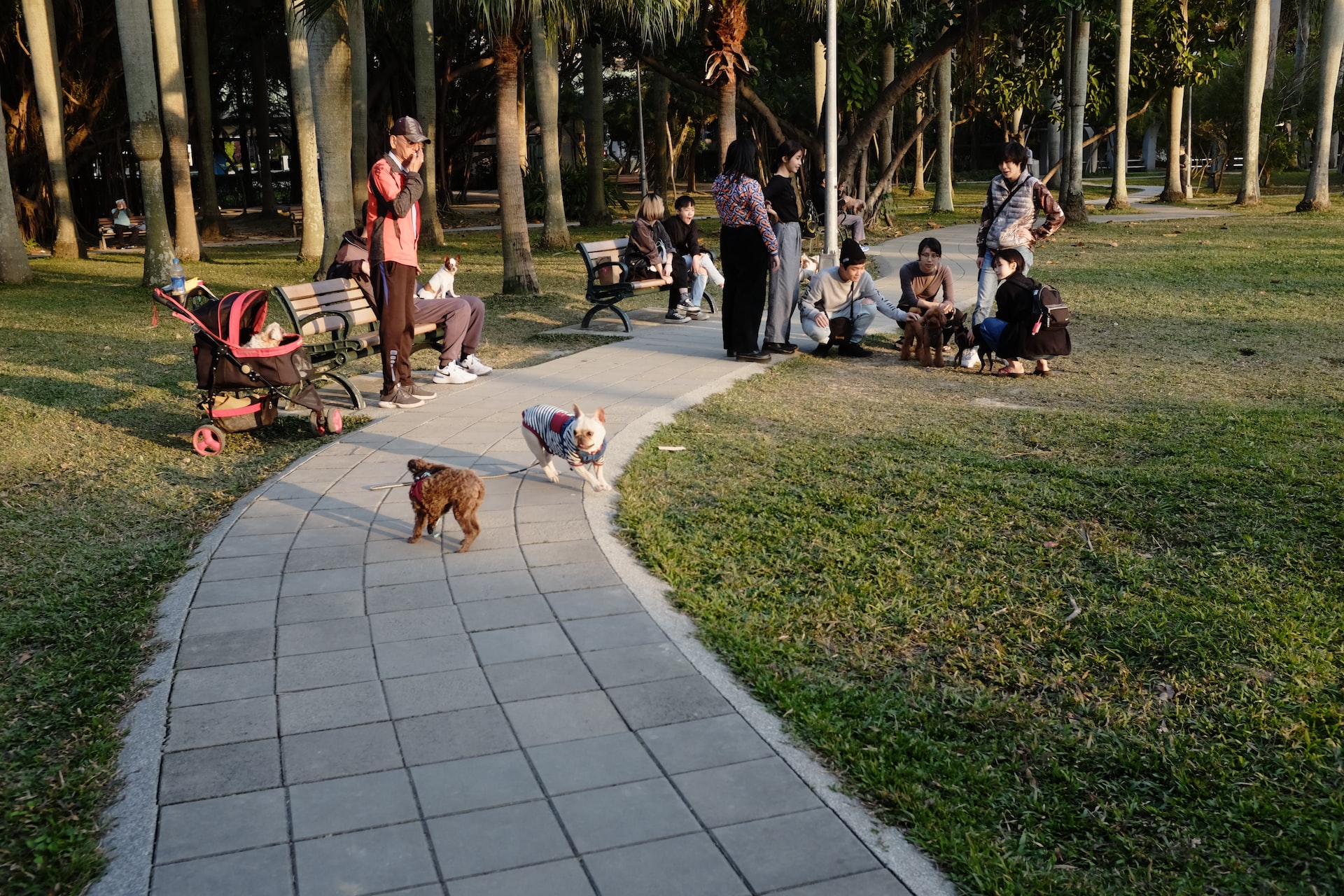 Like many cities in Florida, Orlando has leash requirements. When you leave your vacation home, your dog has to be on a leash as you explore the streets and public parks. If you want to let your dog run free for a while, take a trip to one of the city's many dog parks, which allow leash-free roaming.
Orlando is a dog-friendly city, and you'll find no shortage of dog parks and pet-friendly trails. Budget some time to go for walks or runs in some of these locations. Other options include Lake Eola Park, Meadow Woods Dog Park, Bear Creek Nature Trail, and Shingle Creek Regional Park.
5. Don't Forget Creature Comforts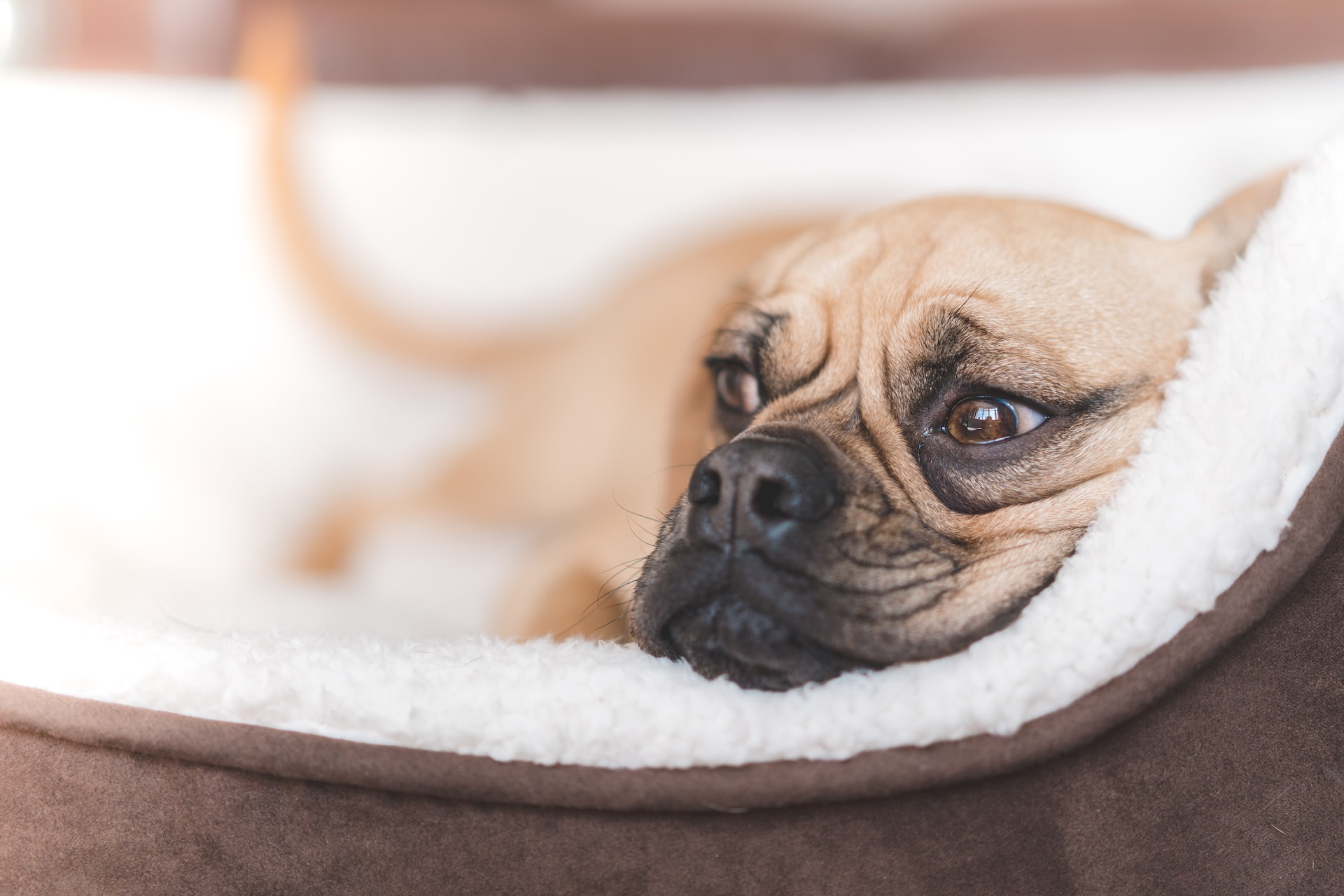 Just like humans, animals like familiarity. Bringing your pet's comfy bed can make your vacation rental feel like just like home and limits anxiety. Bringing some of their favorite toys can also provide some comfort, and help keep them busy! Just like children, dogs have fairly short attention spans, so keeping them occupied with toys to play with is a must. If you're keeping your pet in a kennel for the day, consider taking the bed or toys along.
6. Look into Pet Sitting Services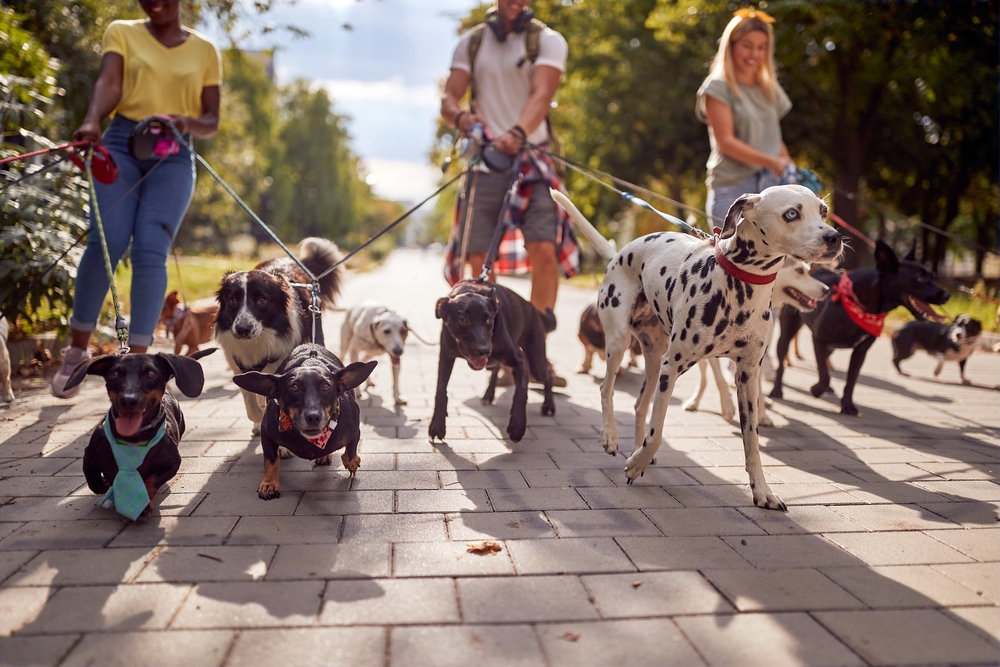 If you're reluctant to leave your pet at a kennel while you're out and about, there are lots of other pet services available. Consider looking for a good dog walker or pet-sitting service if your furry friend needs a bit more personal attention. Hiring a walker ensures that you return home to a dog who is just as tired as you are after a long day of having fun.
7. Sun Protection for Your Pooch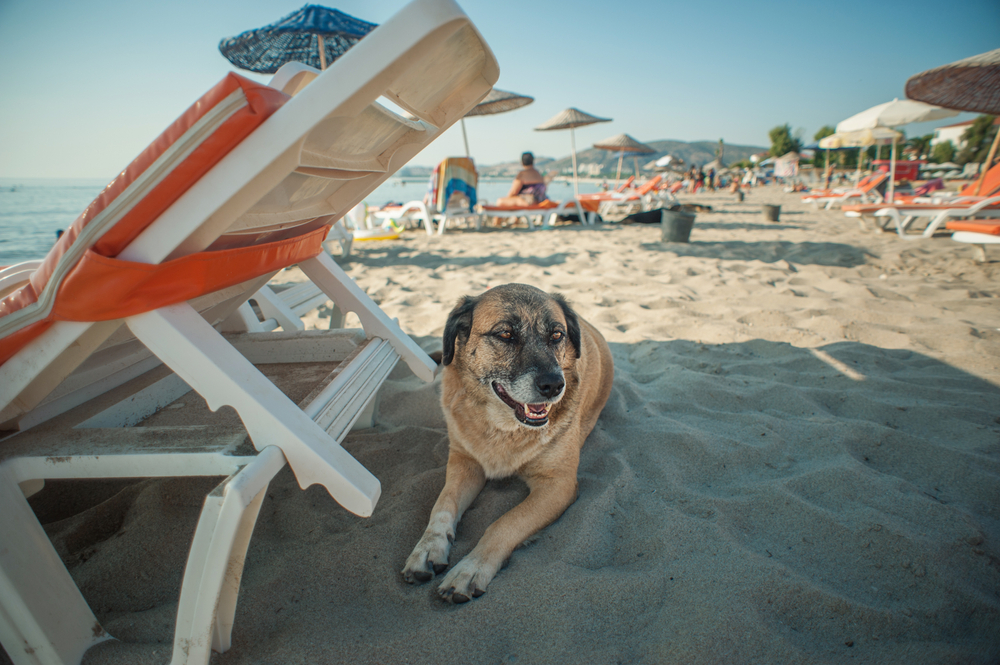 The sun's rays affect pets just as it does humans, especially if they have short-haired coats. Give them regular shade breaks to protect their skin and eyes from harmful rays. In the summer, consider packing sunscreen formulated for dogs. Keeping them well hydrated also helps protect their sensitive skin.
Things to Do with a Dog in Orlando
Now that you're familiar with all the tips and tricks to ensure a pet-friendly vacation, it's time to start planning your Orlando escape. We've rounded up all the fun things you can do while your furry friend has a holiday of their own.
Grab a Bite at One of the Great Restaurants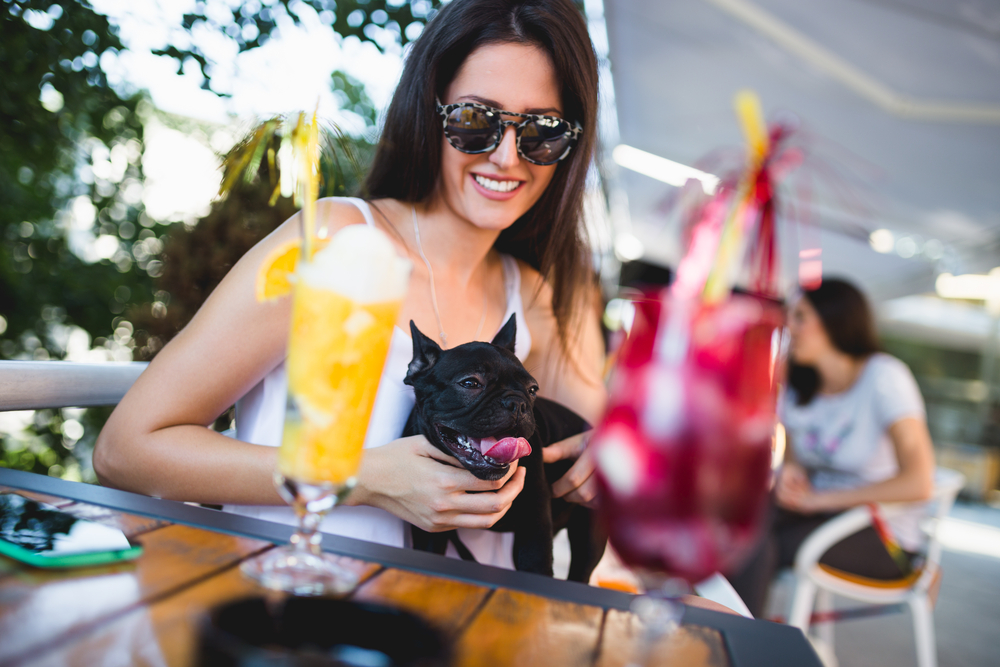 Consider heading out for some delicious foods at White Wolf Cafe, where you and your dog are both welcome to eat on their patio. After dinner head over to Orlando Brewing where your dog is invited to hang out while you taste the fresh brews they have to offer. They even have a Dog's Day Out event each Sunday, with discounts for dog owners!
Head to the Dog Parks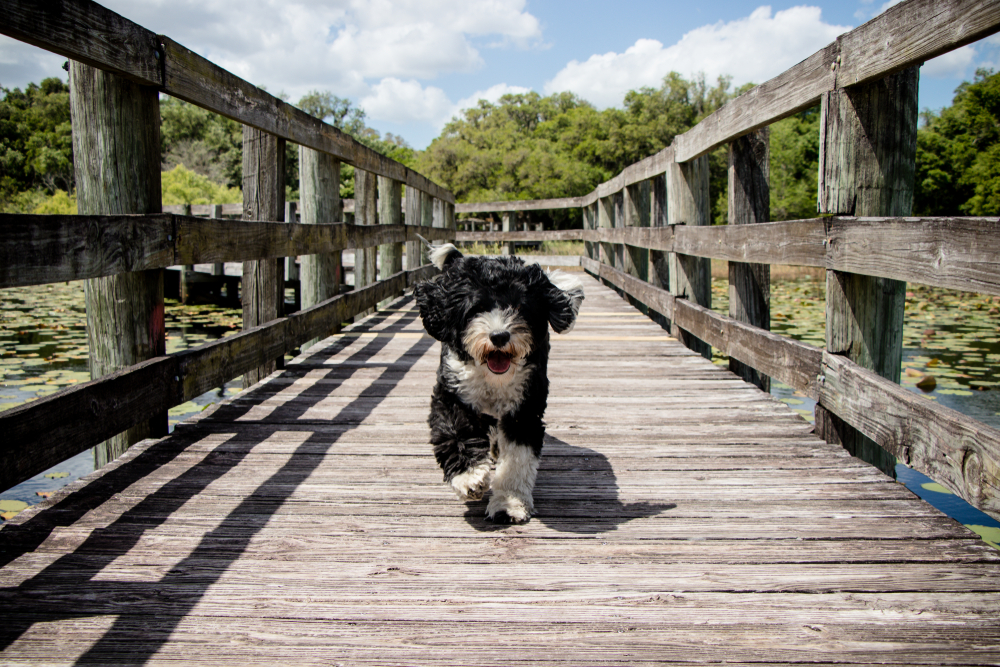 Orlando is a dog-friendly city, and you'll find no shortage of dog parks and pet-friendly trails. Budget some time to go for walks or runs in some of these locations. These include Park of the Americas, which offers small and large dog areas and plenty of shade to keep your dogs cooler on sunny days; Barber Park, which has a fenced dog run and a washing station; and Lake Baldwin Park, with 23 acres of space and a large lake for you and your pup to swim in together. If your pup loves to swim, you can also bring them over to Canova Beach Park for a nice cool off during those hot Orlando days.
Head to Lake Druid Park for a day outside and have some fun. With over 19 acres to explore, this park has many trails to wander and fields to run through. They even have a huge, fenced-in area for dogs to mingle and make new friends. This is our #1 choice for a daytime doggie adventure.
Best Time to Visit Orlando
There are a few factors that go into deciding the best time to visit Orlando. Prices for airfare are often lowest from September through October, but hurricane season can pose a threat to vacationers and their furry friends. From December through February, you can enjoy lovely weather with daytime temperatures in the 70s and nighttime temperatures in the high 40s, but most of the city's top attractions are jam-packed with tourists fleeing the winter weather at home. For nice weather, tame crowds, and decent prices, most travel experts recommend visiting sometime between March and May.
Get Ready for Your Pet Friendly Getaway!
Orlando is an incredibly fun and exciting city, and is a perfect location for a trip with your four-legged friend. This list should have you prepared you for a seamless experience with your pet while on vacation. Just remember to click the option in the filters tab "Pets Allowed," and get ready to make some memories in Orlando that will last a lifetime!